Show User Social Media
Hide User Social Media
Joined

Sep 8, 2006
Messages

17,389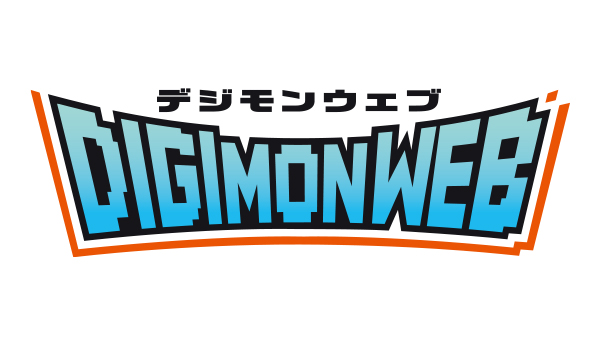 A bit ago
, the official Digimon site put up a poll for which of the 18 released Dim Cards, out of ones you've raised Digimon on, is your favorite?
Recently the poll closed and we have the results!
And the winner is... Ancient Warriors!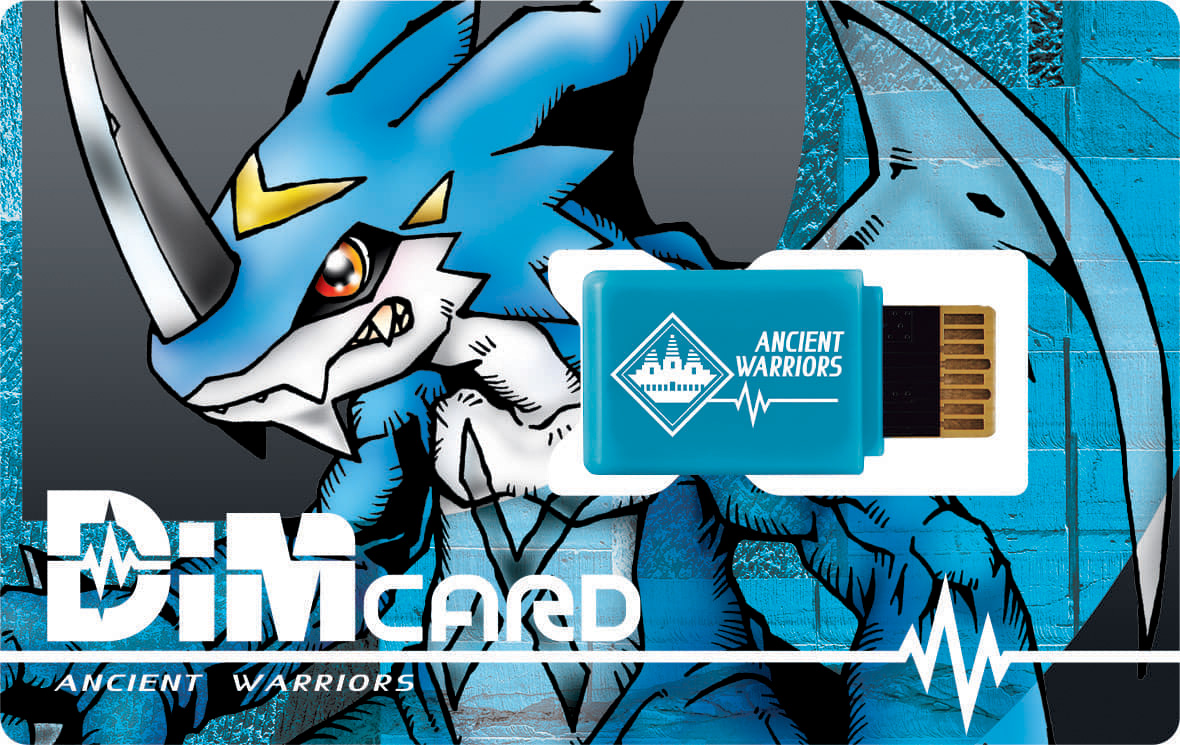 Thank you for all the votes
The Dim Card that got the most votes as your favorite that you raised was...
Ancient Warriors Dim Card!

The Dim Card that came with the Vital Bracelet Ver. Special which can evolve from Chicomon to V-mon, then IMperialdramon Fighter Mode, Magnamon, ULForceV-dramon and more took the top spot!

In 2nd place was Dim Card Set Vol. 0.5 Mad Black Roar (and trial version Black Roar), which allows you to evolve BlackWarGreymon from Agumon (Black).

3rd place went to V1 Gammamon, which lets you train Gammamon, the main character in Digimon Ghost Game.


V2 Angoramon & Jellymon will be on sale December 11th.

Dim Card Holster vol.02 with Primeval Warriors Dim Card can that evolve Digimon from Wormmon is available to pre-order until December 20th.

Please continue to train Digimon from many Dim Cards.
The full results they gave
was a chart showing the percentages.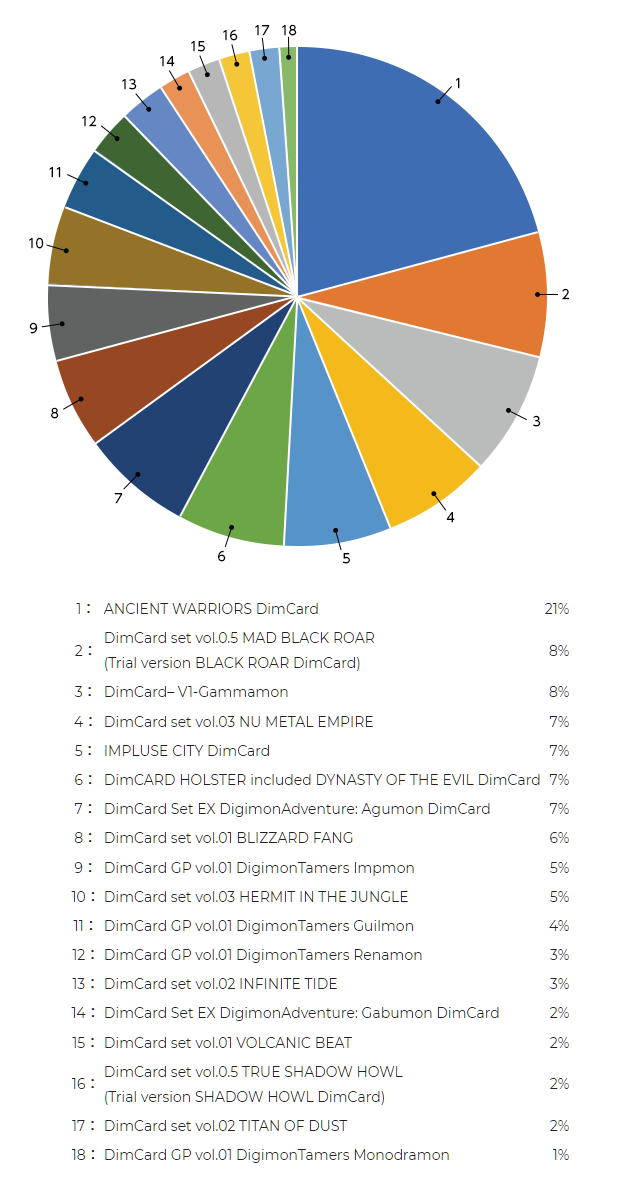 (In order from the above image)
1. Ancient Warriors- 21%
2. vol.0.5 Mad Black Roar & Trial version Black Roar- 8%
3. V1 Gammamon 8%
4. vol.03 Nu Metal Empire- 7%
5. Impulse City- 7%
6. Dynasty of the Evil (included with Holster)- 7%
7. EX Digimon Adventure: Agumon- 7%
8. vol.01 Blizzard Fang- 6%
9. GP vol.01 Digimon Tamers Impmon- 5%
10. vol.03 Hermit in the Jungle- 5%
11. GP vol.01 Digimon Tamers Guilmon- 4%
12. GP vol.01 Digimon Tamers Renamon- 3%
13. vol.02 Infinite Tide- 3%
14. EX Digimon Adventure: Gabumon- 2%
15. vol.01 Volcanic Beat- 2%
16. vol.0.5 True Shadow Howl & Trial version Shadow Howl- 2%
17. vol.02 Titan of Dust- 2%
18. GP vol.01 Digimon Tamers Monodramon- 1%
A wide range of results. Based on how few Ancient Warriors Dims there actually are, it suggests people voting for what they liked, rather than raised, or a low number of votes overall.
The poll for '
Gammamon Adult Evolution You are Most Interested In
' had results announced recently.
The poll for '
Your Favorite Digimon Web Social Art of 2021
' is currently open.