Show User Social Media
Hide User Social Media
Joined

Sep 8, 2006
Messages

17,381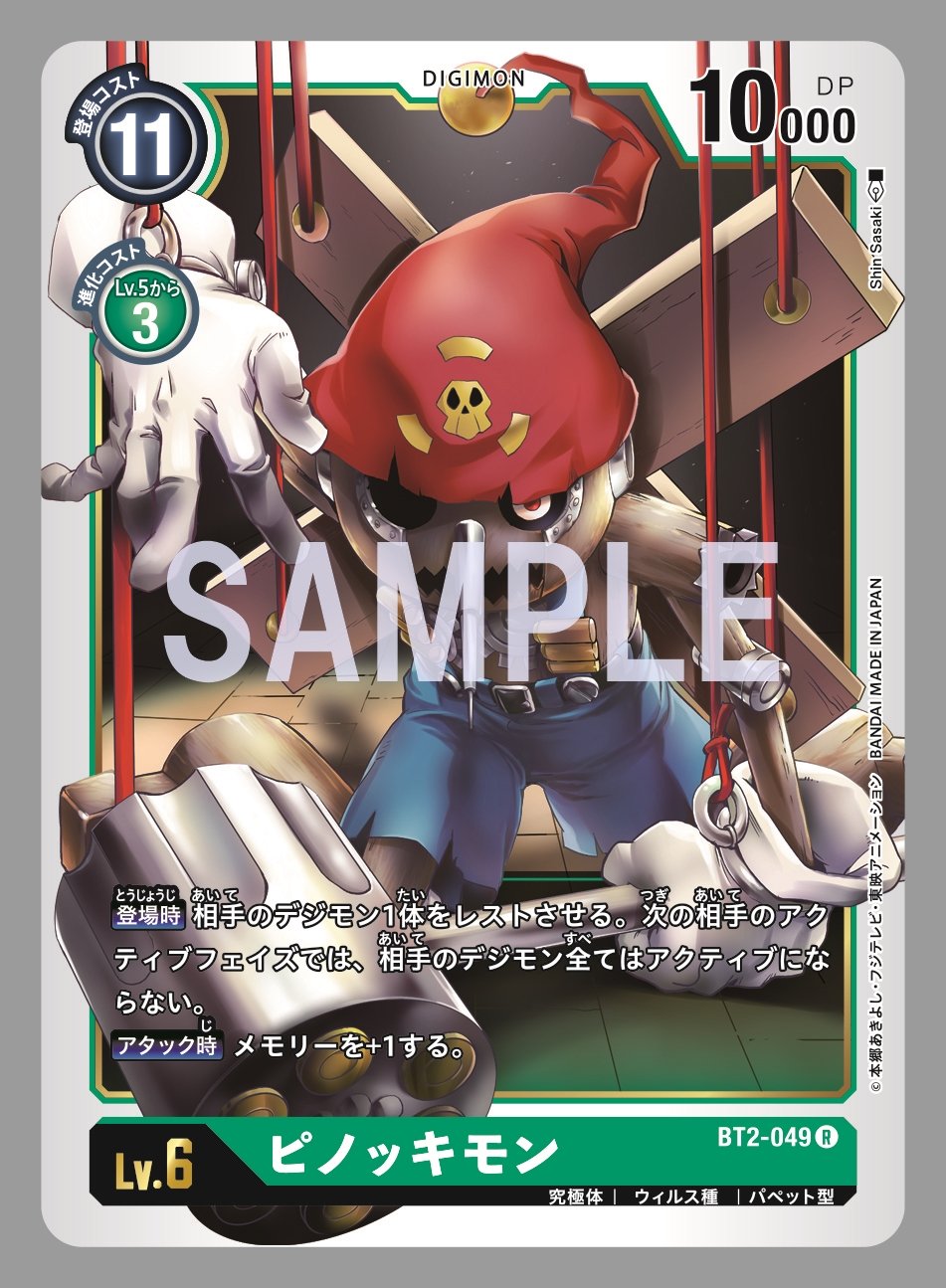 New card preview from the Digimon Card Game!
The Digimon Card Game Twitter
has updated with a new card preview from Booster Set 2 Ultimate Power. This time it's Pinochimon.
We actually saw the artwork for Pinochimon before in
V-Jump awhile back
. Getting a much better look at the card, it's actually rather menacing art for him. You have him hanging loose on strings in a somewhat creepy pose, and he's actually going over various framing assets on the card itself. Very nice looking card.
Digimon Card Game Booster Set 2 Ultimate Power is scheduled to release on July 22nd. The biggest preview we've gotten so far of cards from that set
was the recent 4 page spread from V-Jump
.
Previous card previews for Booster Set 2:
Millenniumon
Ikkakumon & Zudomon
Vorvomon & Lavorvomon
Tailmon & option card Neko Punch
Sora & Jou tamer cards
Taichi & Yamato tamer cards
Hikari tamer card
Taiga & Rina tamer cards
MetalGarurumon
RustTyranomon
And images from previous Digimon Card Game releases:
Starter Decks 1, 2, and 3, and first 10 promo cards
Booster Set 1 New Evolution
V-Tamer Promo Cards