Show User Social Media
Hide User Social Media
Joined

Sep 8, 2006
Messages

12,047
More images!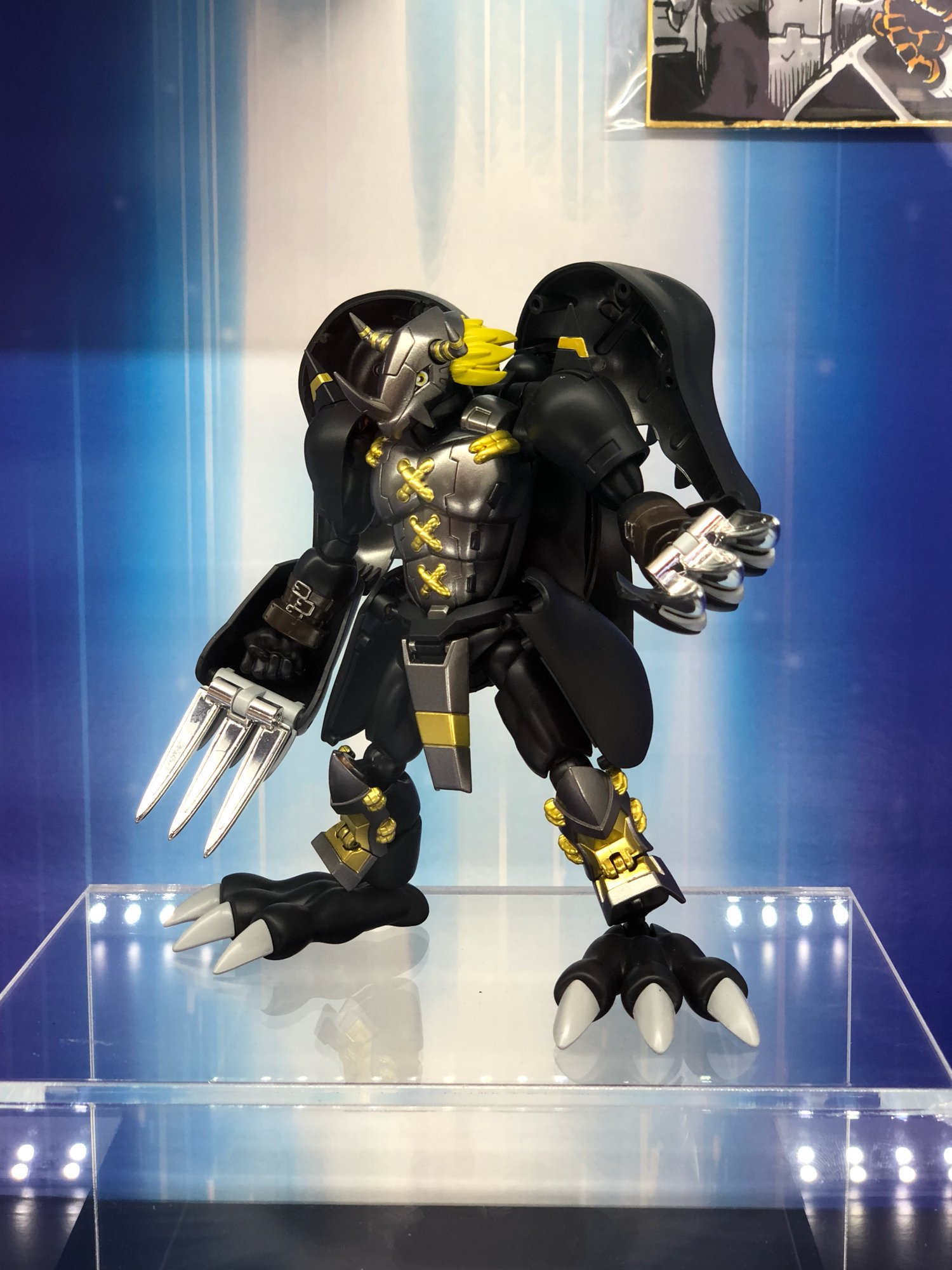 After last night's
preview of the Digivolving Spirits display
at Tamashii Nation 2018, the event has opened so photos have begun to show up!
It's nice to get photos that aren't quite as setup and cleaned up as prepared press images sometimes, as it gives you a better idea what it'll look like in person (even if sometimes color and other details are a bit obscured.)
So far the most notable pictures are all BlackWarGreymon related...
First up, above, a really good shot of the figure on display. The colors really pop.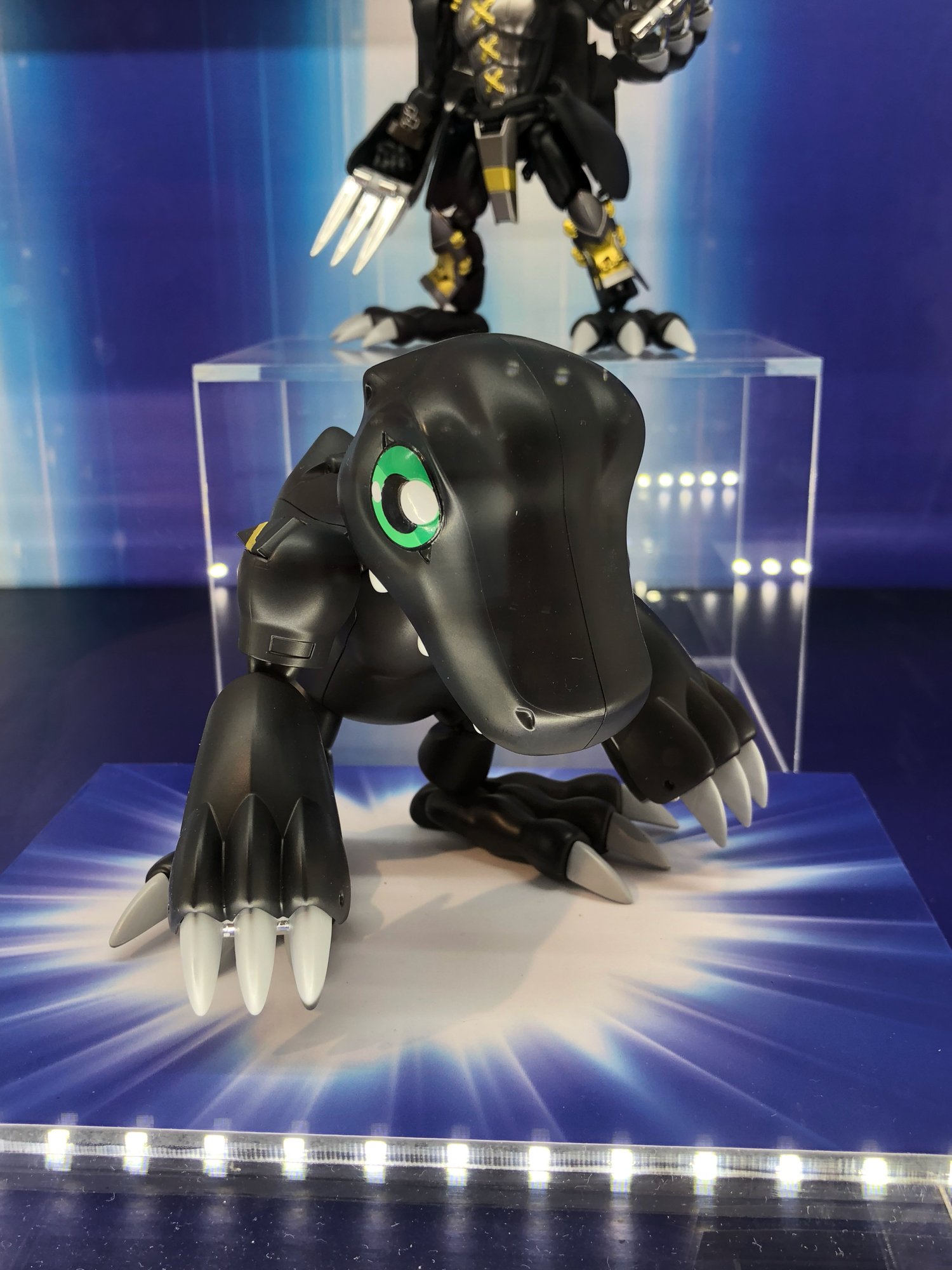 Then we have BlackAgumon, who appears to be tipping over... (or perhaps they posed him like that to lean him down so photos were easier to get of BlackWarGreymon...)
And last up for now...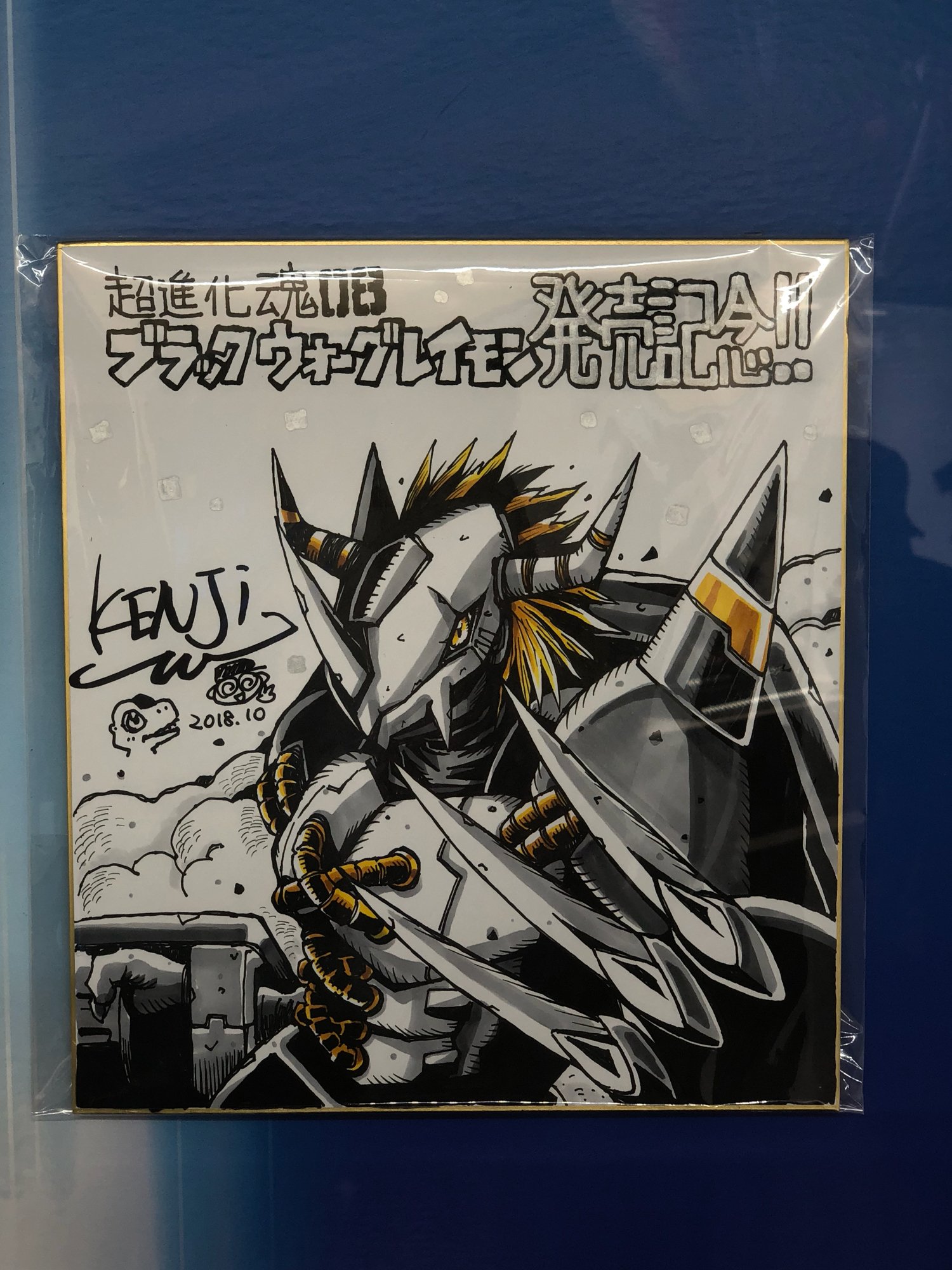 Kenji Watanabe shikishi! This is a rather striking image of BlackWarGreymon with a bunch of details and more detail for coloring and shading than we tend to see with these.
Will update with more photos and any more details that show up from the show.
Update- More photos of the display!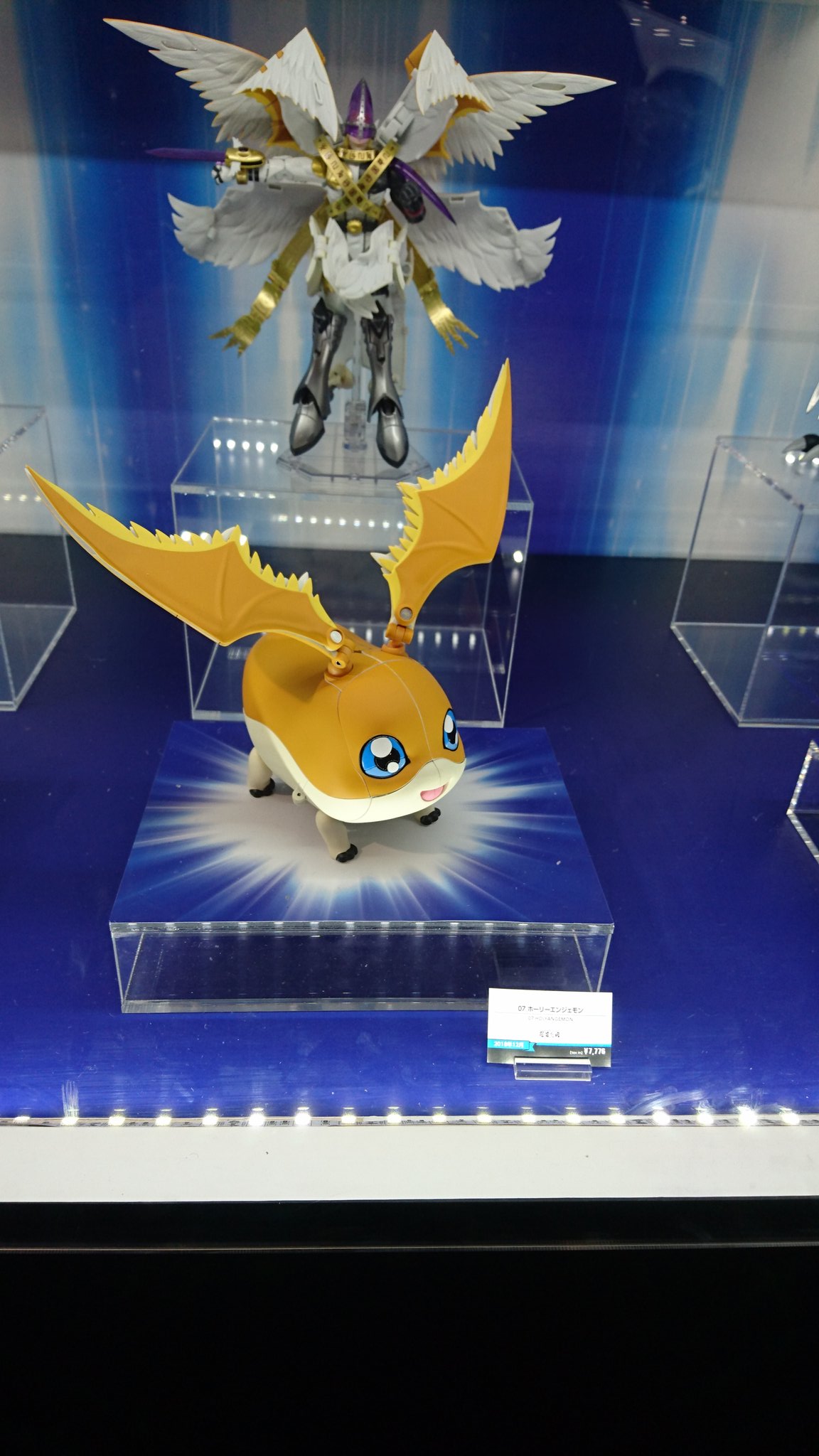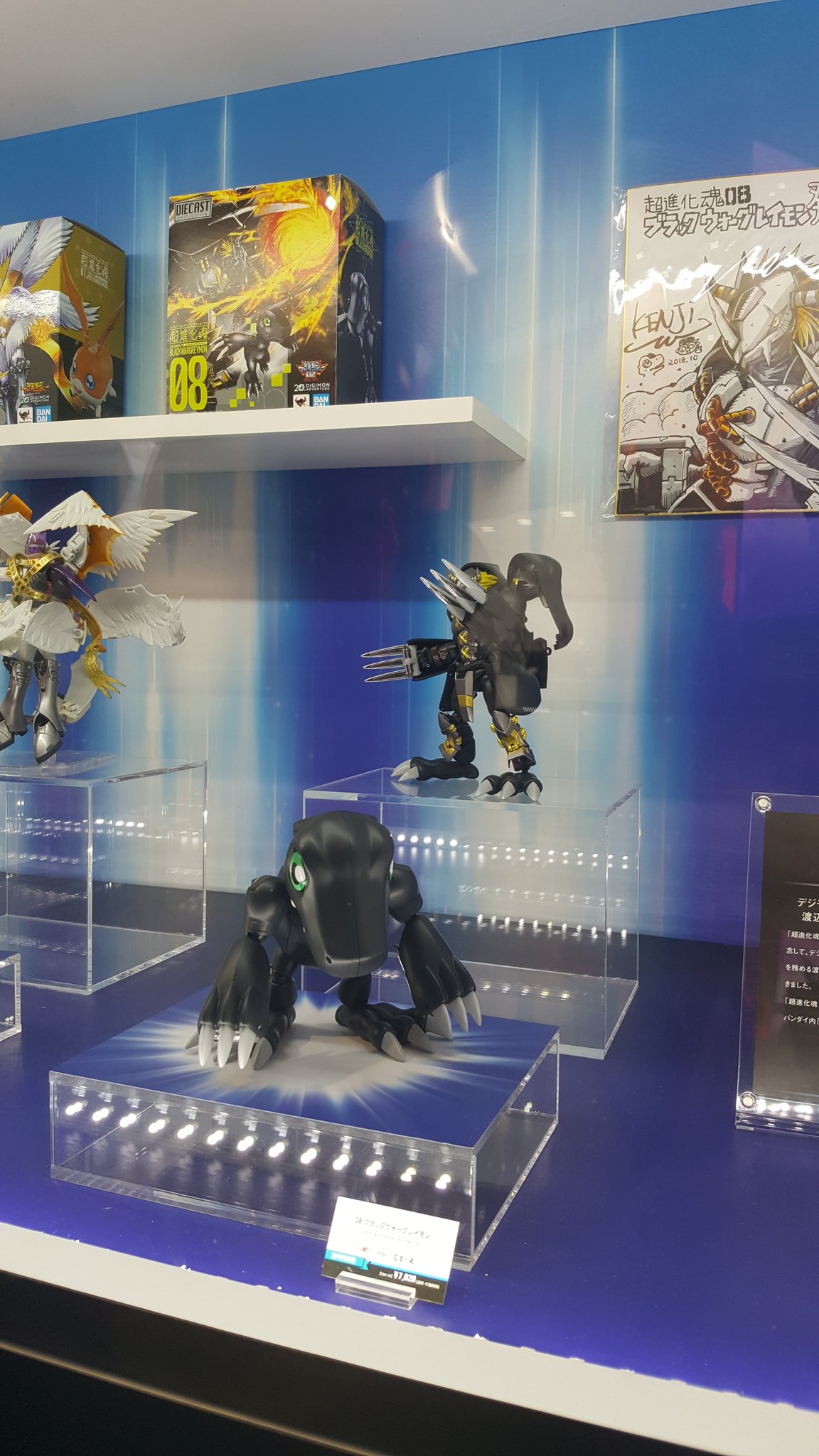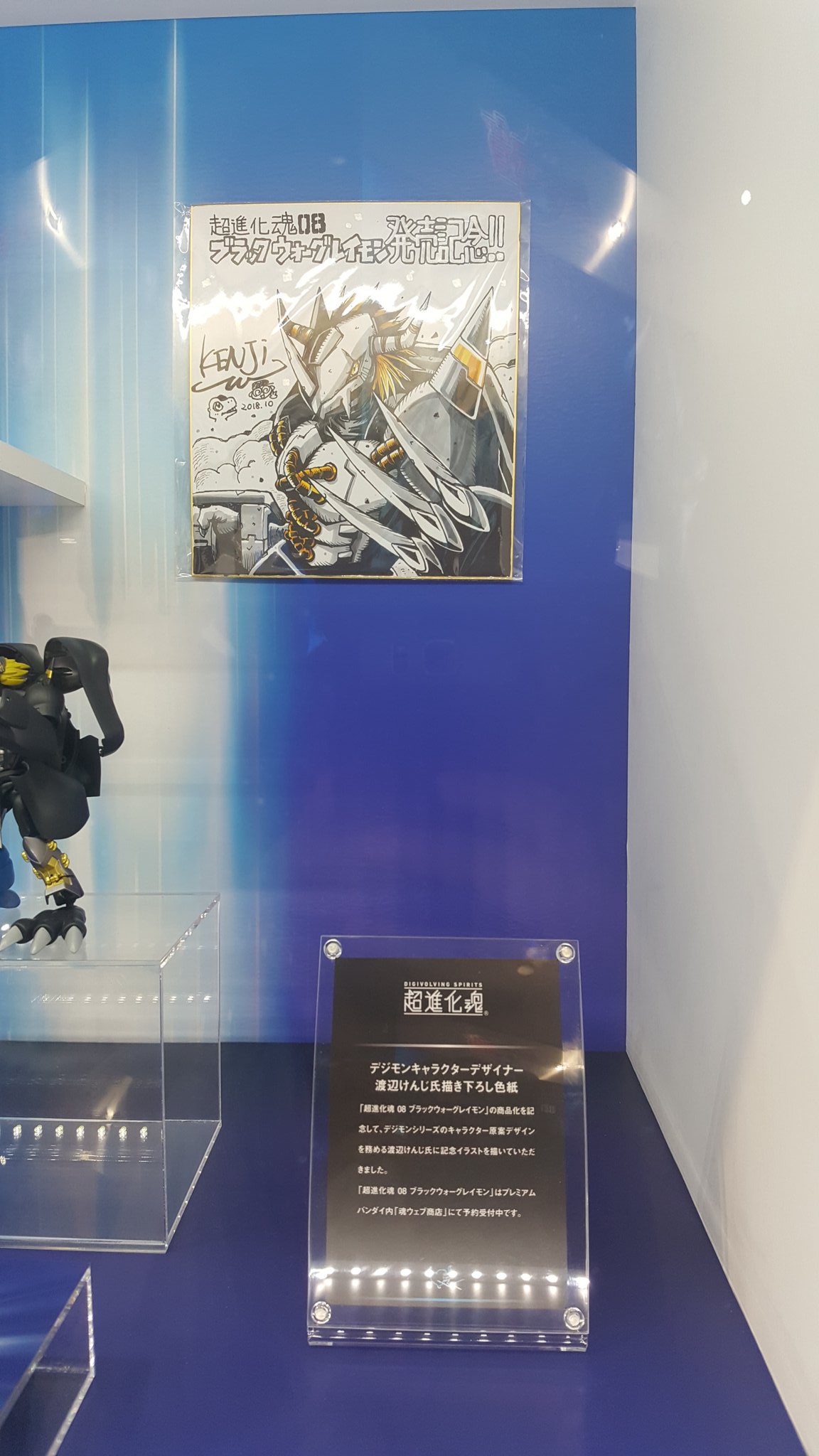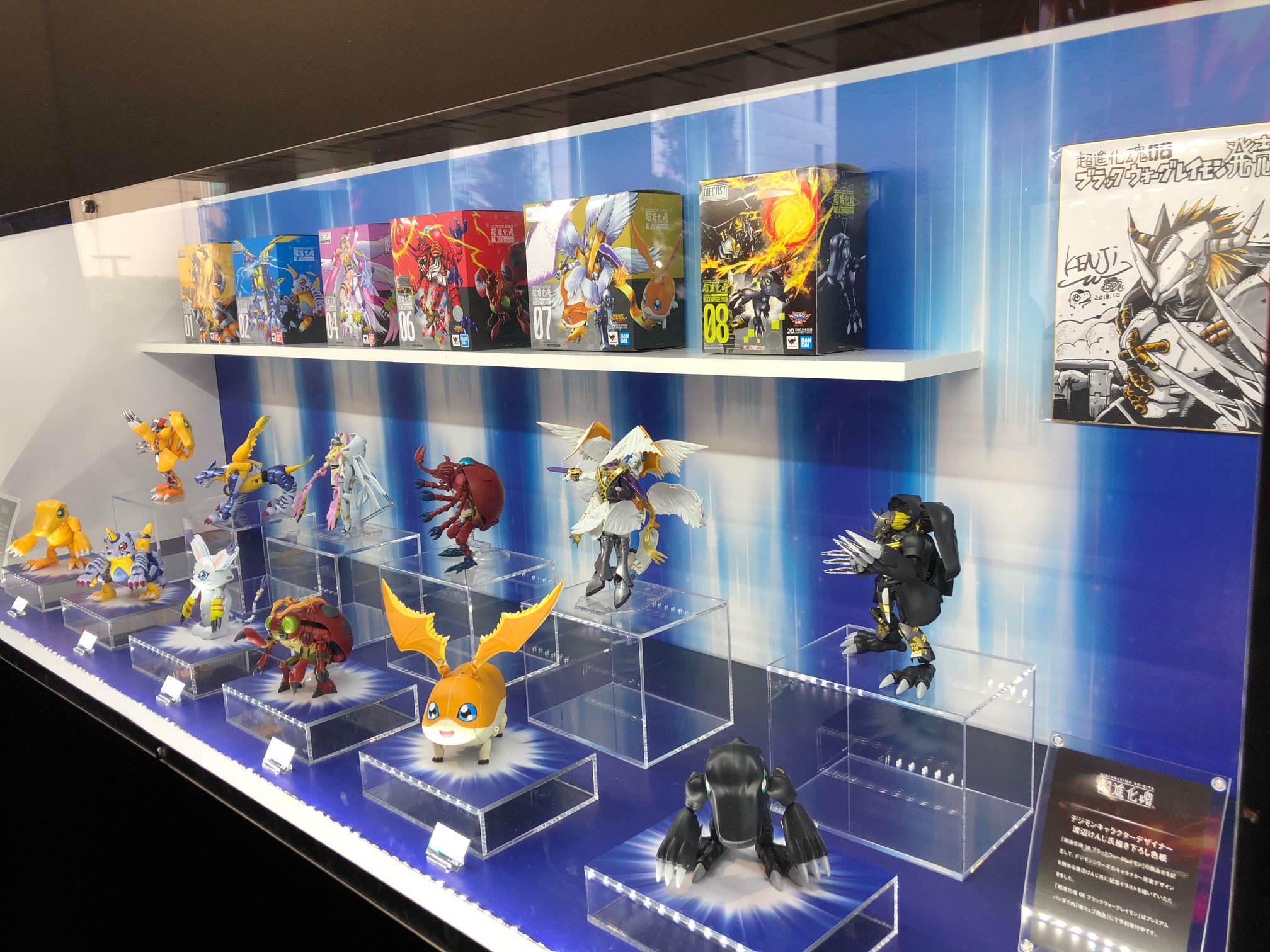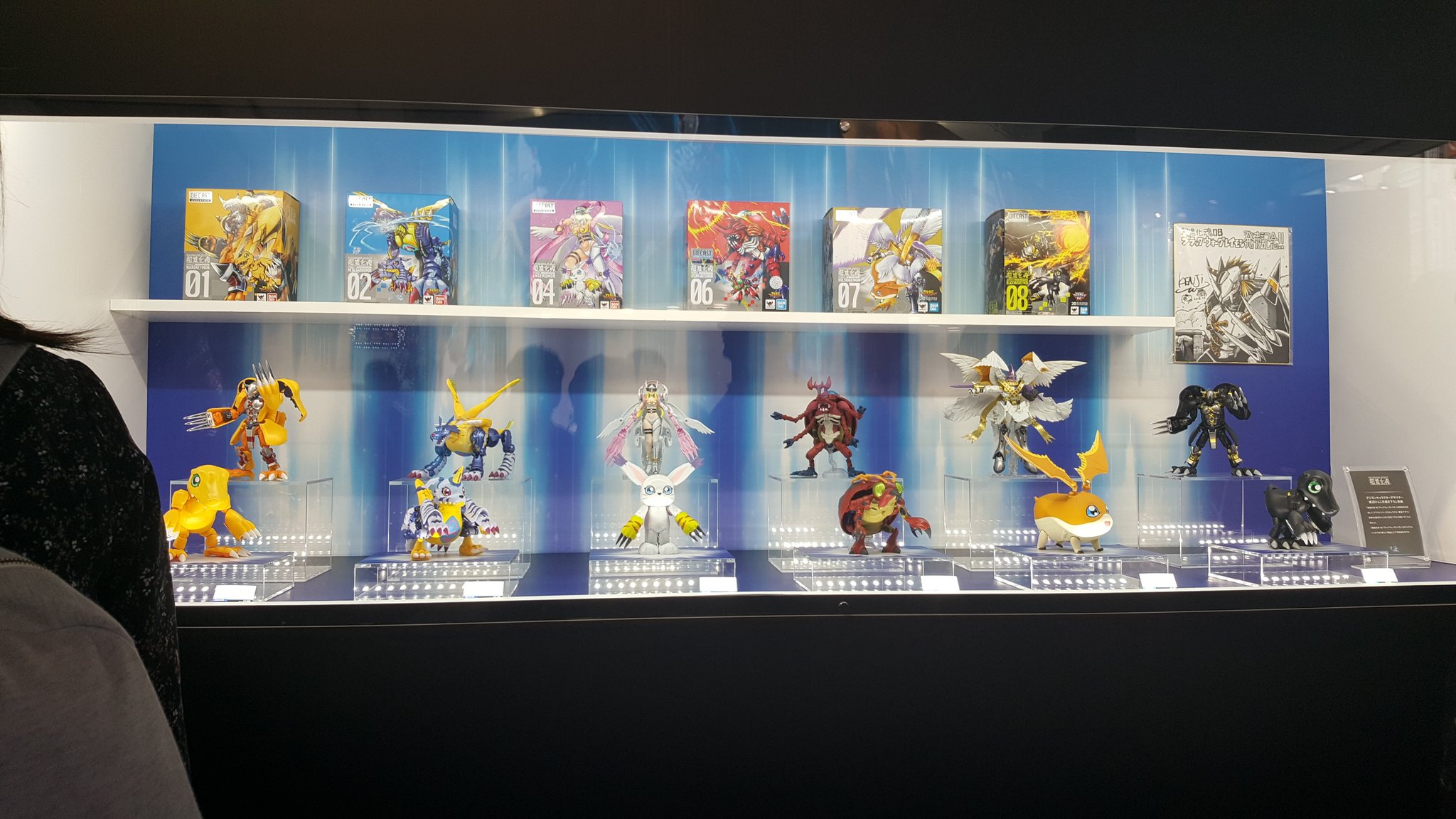 Thanks to
highrunder
,
omegagureimon
,
PlushKitamon
,
takahironooon
, and
SATOSHIEX
for the images
And of course, all the figures can still be bought!
A few people have mentioned lately that various links aren't appearing. Adblockers have begun to block all CDJapan links. We don't have ads on WtW, just the relevant affiliate links, so white-listing WtW won't cause ads to show up..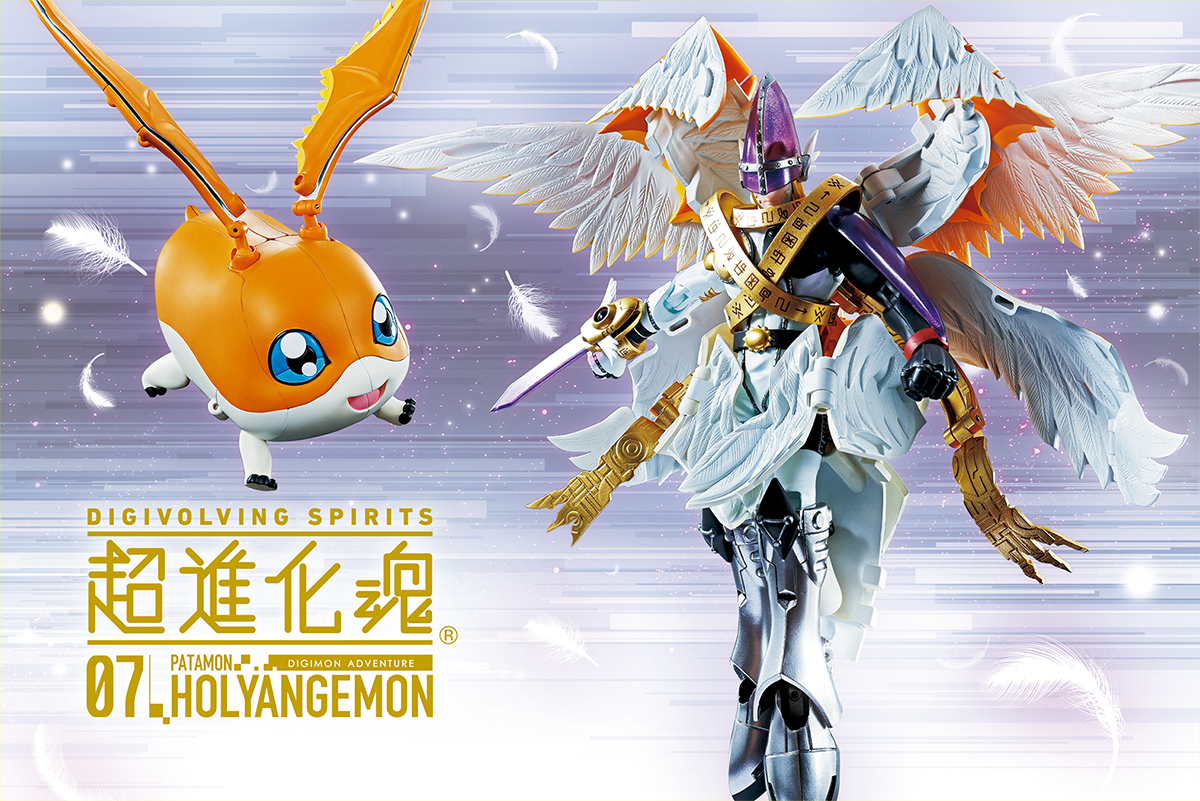 HolyAngemon is still available to pre-order. He's out December in Japan for 7,200 yen, while US figures will ship in February! (Affiliate links):
Digivolving Spirits #07 HolyAngemon at CDJapan
(Currently sold out)
Digivolving Spirits #07 HolyAngemon at Amazon USA
And of course...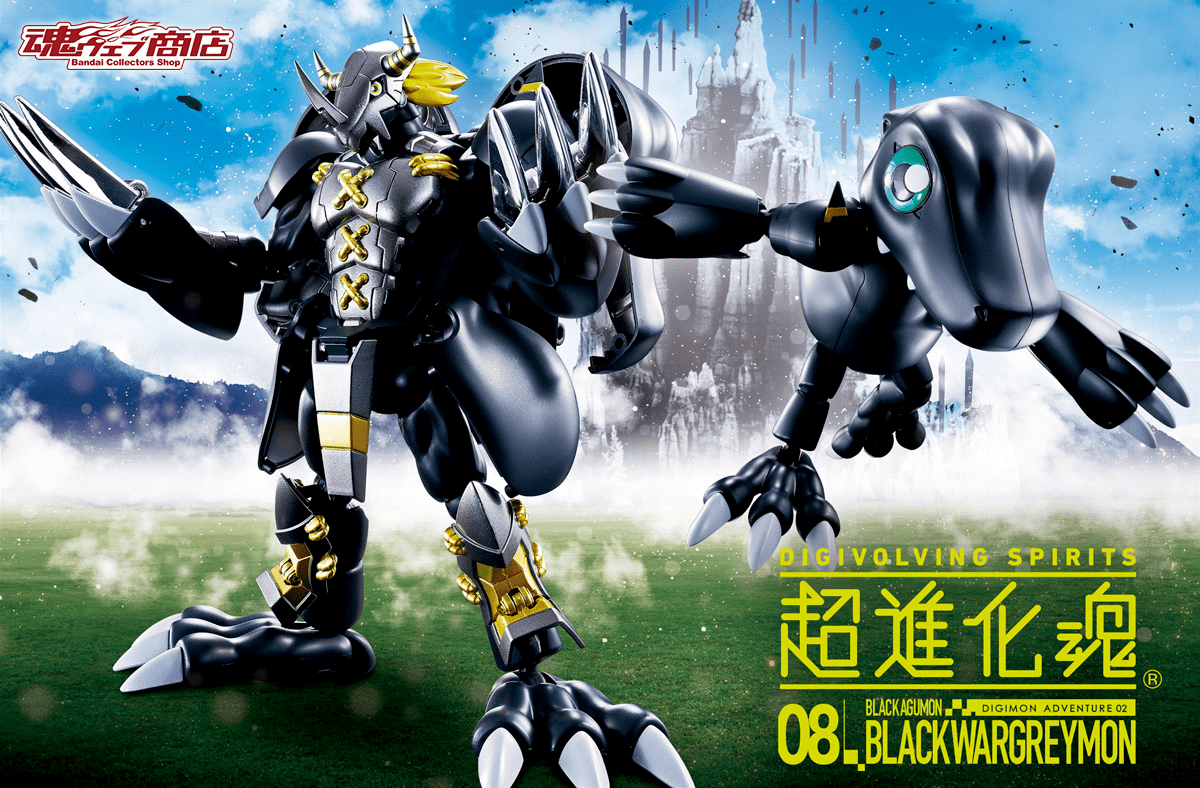 The US release of BlackWarGreymon will be released in the US in May 2019 for $65. Pre-orders are currently up at Amazon: (affiliate link)
Digivolving Spirits #08 BlackWarGreymon at Amazon USA
Japanese orders for BlackWarGreymon will have to go through an intermediary.
And if you want to order or pre-order other Digivolving Spirits...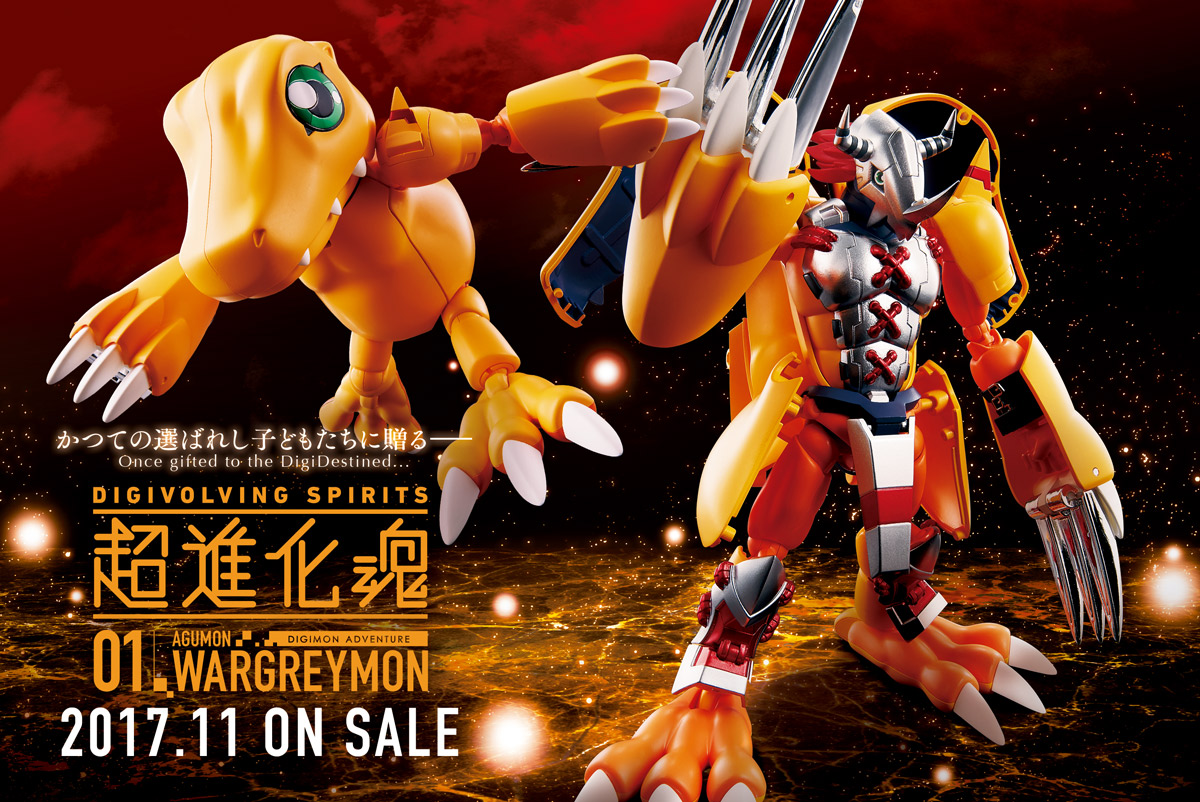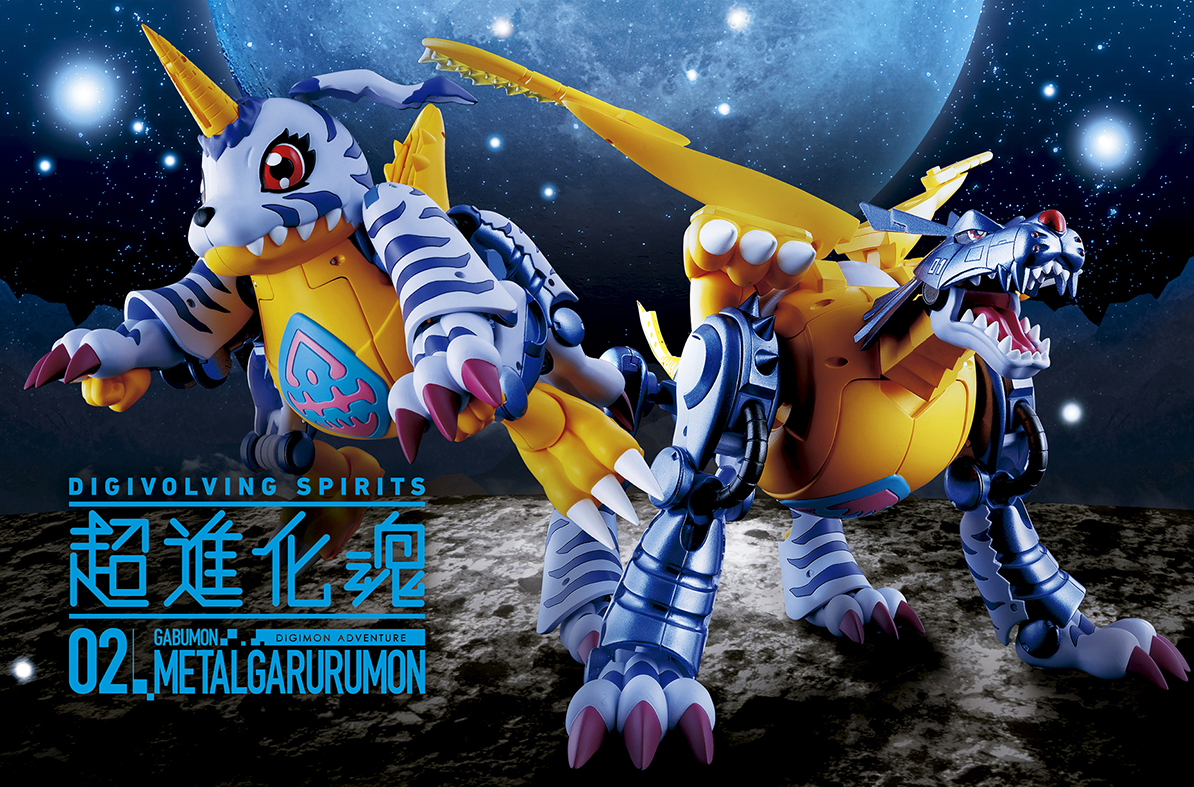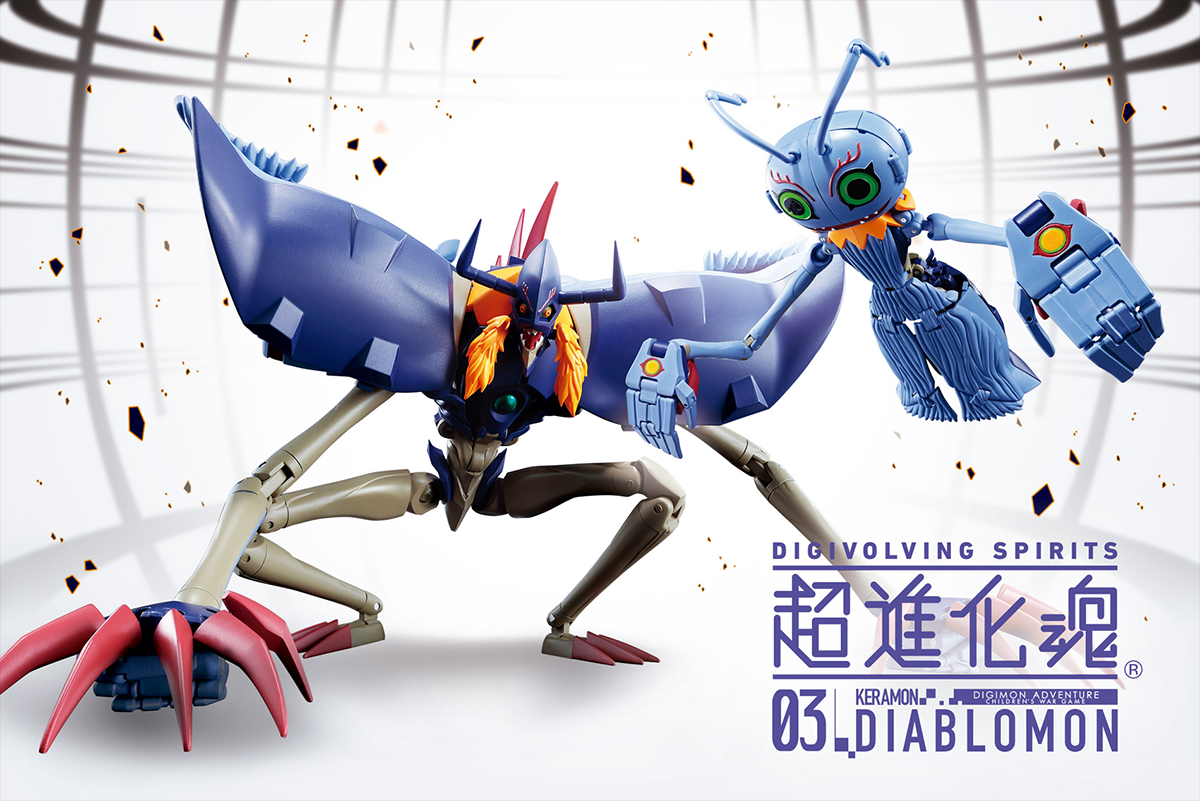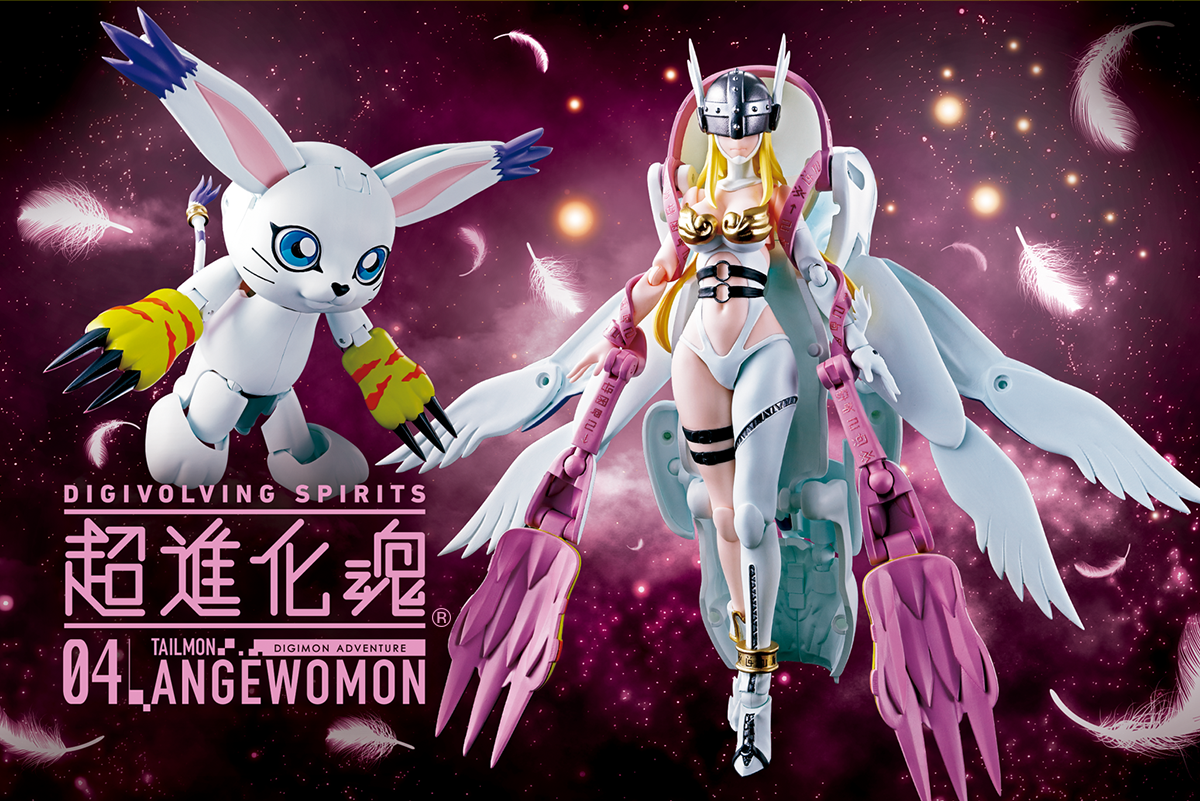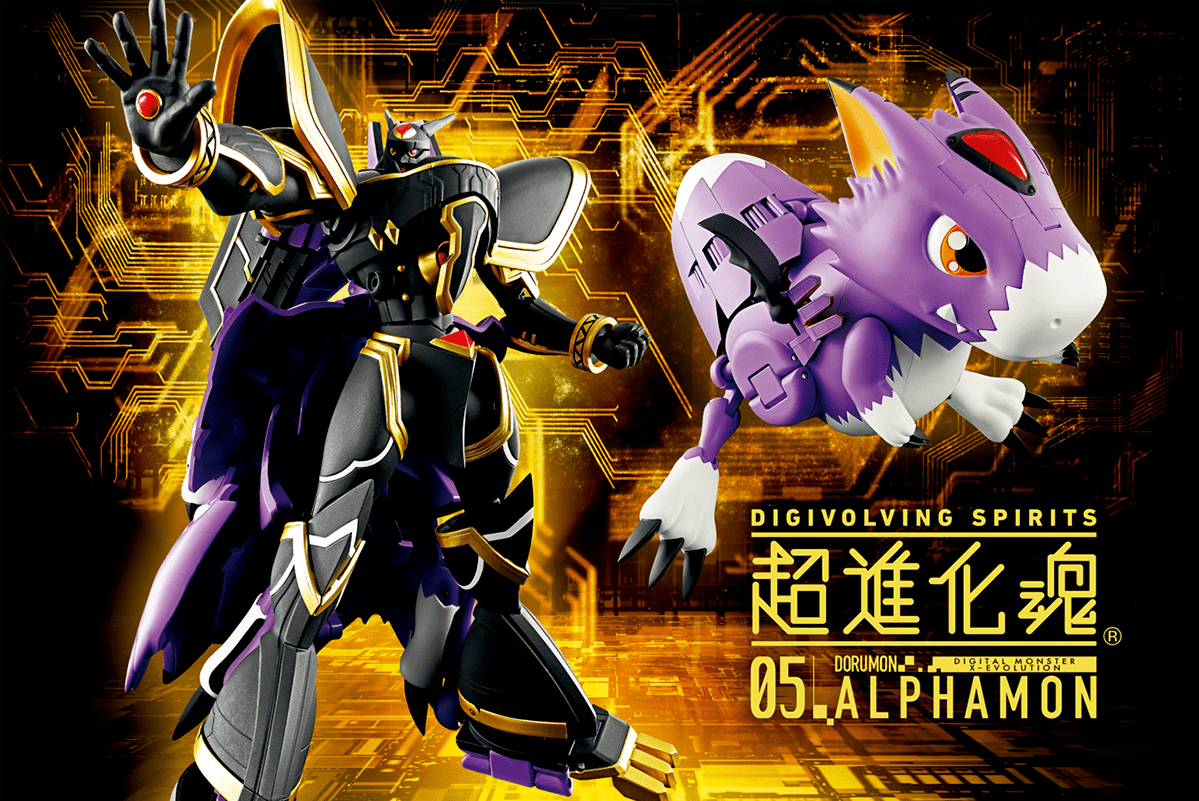 #01 WarGreymon (Affiliate links):
Digivolving Spirits WarGreymon at CDJapan
(currently on sale)
Digivolving Spirits WarGreymon at Amazon USA
#02 MetalGarurumon (Affiliate links):
Digivolving Spirits MetalGarurumon at CDJapan
(currently sold out)
Digivolving Spirits MetalGarurumon at Amazon USA
#03 Diablomon (Affiliate links):
Digivolving Spirits #03 Diablomon at CDJapan
Digivolving Spirits #03 Diablomon at Amazon USA
#04 Angewomon (Affiliate links):
Digivolving Spirits #04 Angewomon at CDJapan
(currently sold out)
Digivolving Spirits #04 Angewomon at Amazon USA
#05 Alphamon (Affiliate links):
Digivolving Spirits #05 Alphamon at CDJapan
(currently sold out)
Digivolving Spirits #05 Alphamon At Amazon USA