Show User Social Media
Hide User Social Media
Joined

Sep 8, 2006
Messages

16,666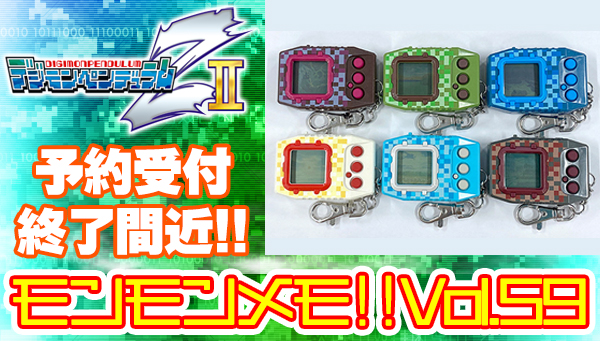 Time for a new MonMon Memo!
MonMon Memo 59
quickly goes over some of the known lineup details for the Pendulum Z2 since there is only a week left to pre-order them.
And since people are starting to get their Pendulum Zs, they also show all 6 of the Pendulum Z series together.
The text below uses the machine translation from the official site due to lack of time. We will see about swapping it out when/if there is time for a proper translation.
DigimonPendulum ZⅡ is running out until the end of reception
...!
If you are interested, please check it so that you do not miss a reservation!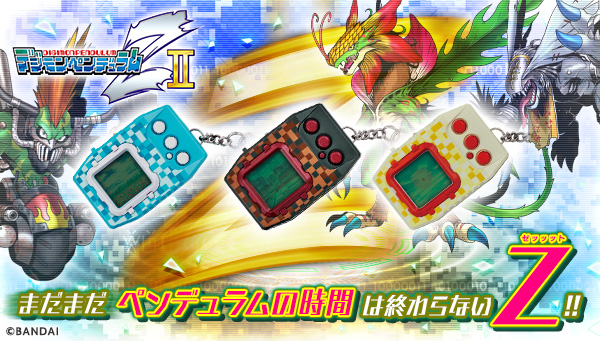 Since the reservation is about to end this time, I would like to reconfirm the character lineup of DigimonPendulum
[WIND GUARDIANS]
Digimon that live in the jungle area.
It is composed mainly of plants and birds such as Vegiemon and Kokatorimon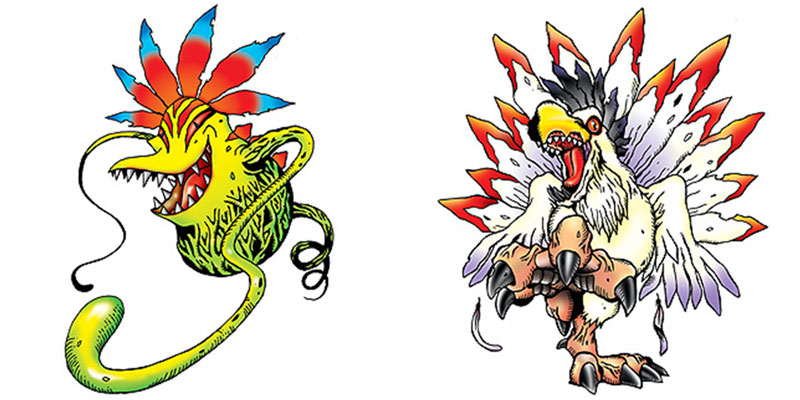 Digimon have a mild temper, such as Parasaumon, and in the deepest part of the jungle, Tropiermon roam with a mysterious odor, increasing the risk of the jungle area.
With their appearance, they may change into a new ecosystem.
■ WIND GUARDIANS: New character
Pomemon / Parasaumon / Tropiamon / Entmon
[METAL EMPIRE]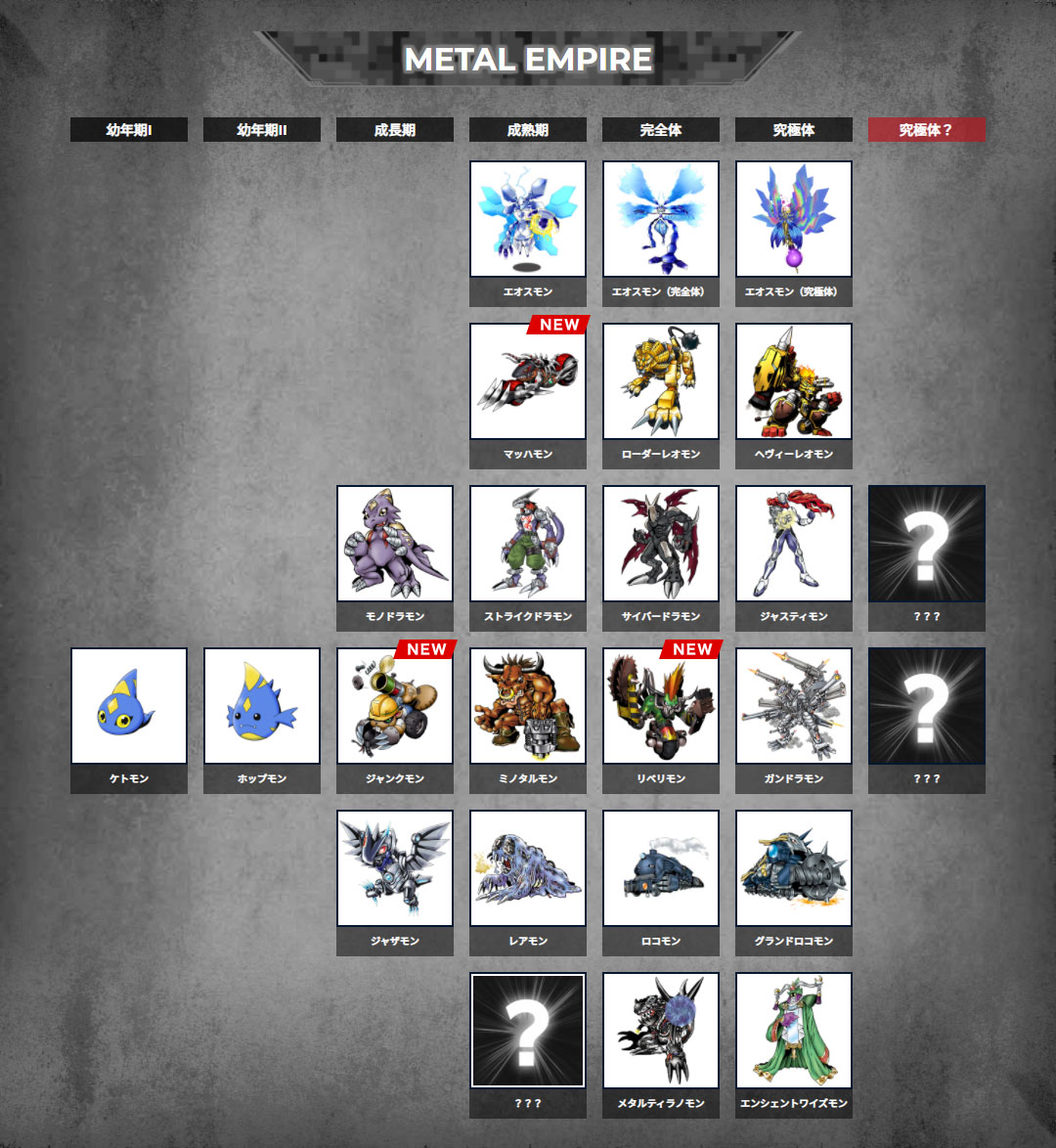 Digimon who are territorial in a huge abandoned factory where black smoke can enter.
JAZAMON and Locomon mechanical system such as Digimon are organized around.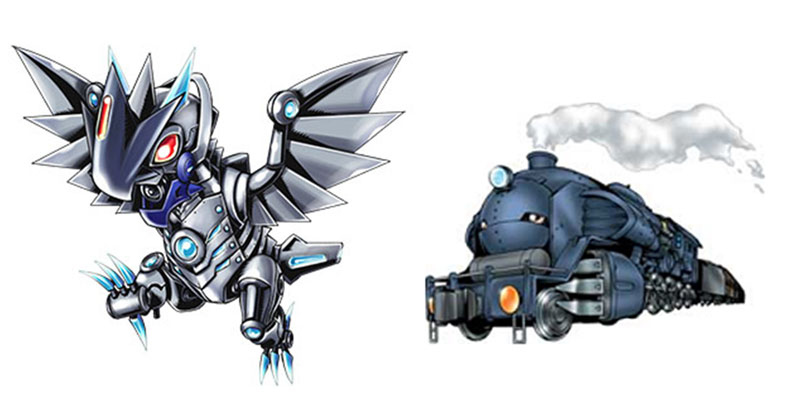 At the abandoned factory, junkmons are silently proceeding with the construction work, while liberimons are seen running around the continent in a formation.
Although the directions are different, it seems strange to see how they are in control.
Are they steadily expanding their range of action?
■ METAL EMPIRE: New character
Junkmon / Machmon / Riberimon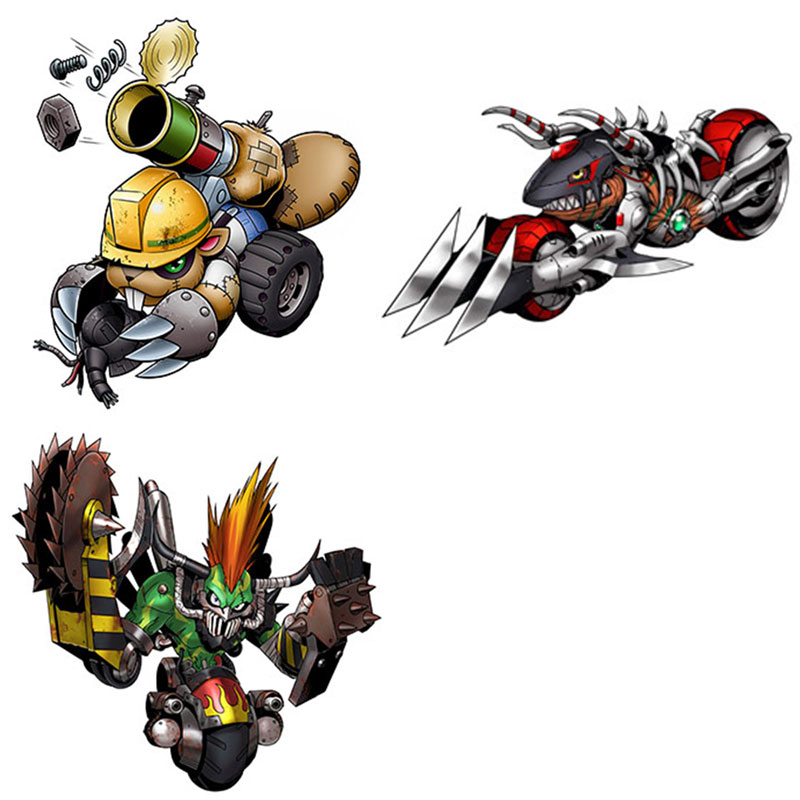 [Vi BUSTERS]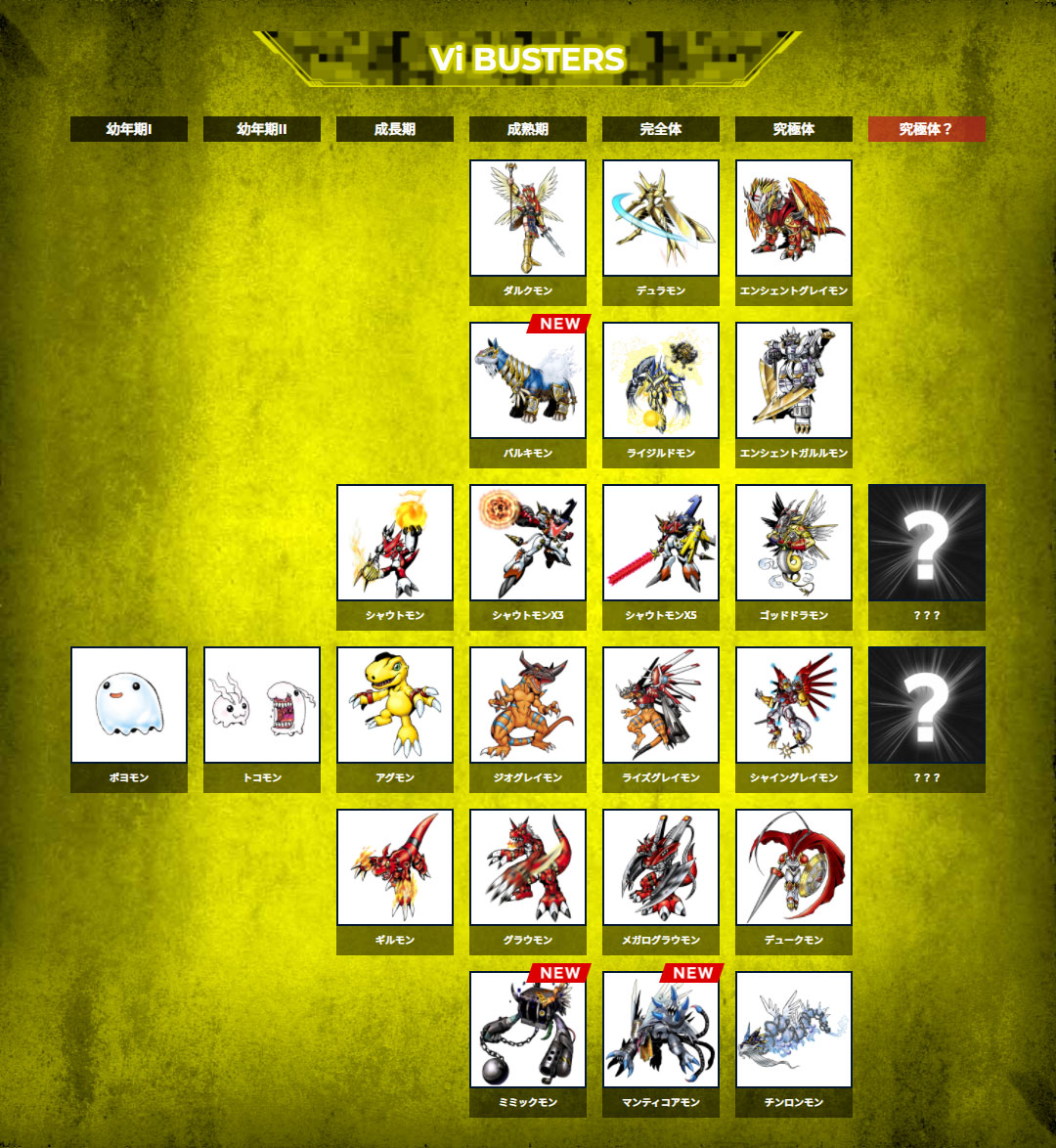 Digimon who fight against bad virus species.
A version composed of angels such as Darcmon Agumon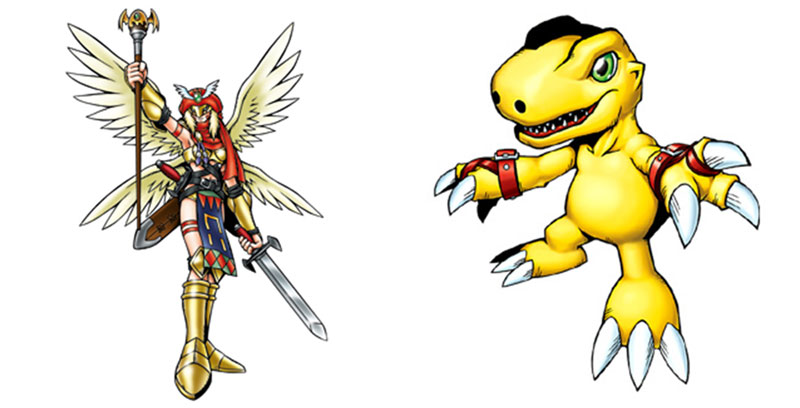 Although the exact habitat is unknown, it was possible to confirm the appearance of Barkimon near the Digimon were using the ruins at the relay point.
If you think that Holy Digimon are gathering, there are also ferocious beings living in the ruins, such as Manticore Mon, which will overwhelm other Digimon
Like others, a wide variety of beings may be beginning to emerge here.
■ Vi BUSTERS: New character
Valkimon / Mimicmon / Manticoremon
With the addition of new characters from Z and ZII, the Digital World is becoming more and more exciting!
Did you find your favorite character in ZII?
If you are interested in the details, please check out the Folder continent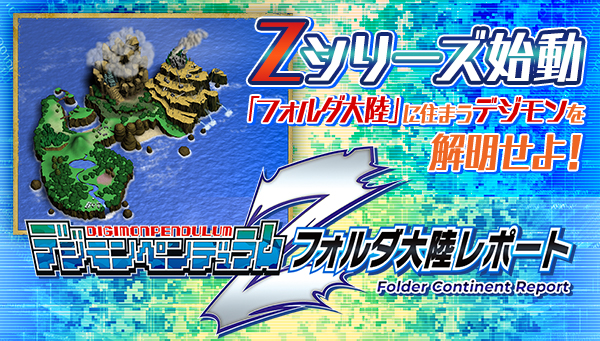 DigimonPendulum Z is starting to arrive at your hands?
There is also a special evolution route by Jogres with ZII, so if you are interested in playing Z, I hope you can also pick up ZII ...!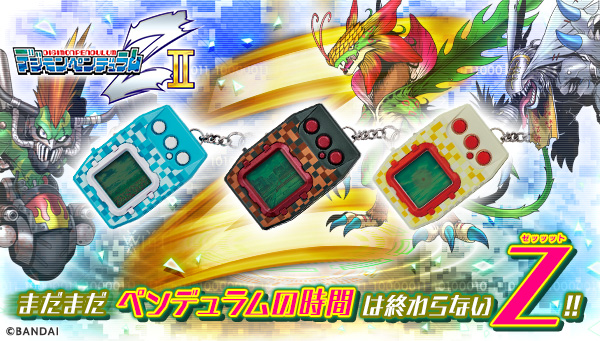 By the way, it looks like this when all are prepared.
(Please note that ZII is under development and may differ from the product version.)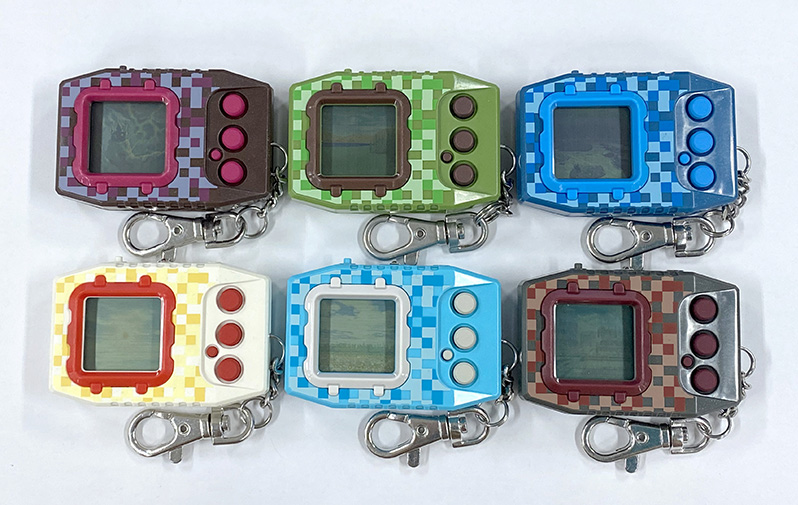 If you have a reservation for Z and ZII, please wait for a while until it arrives ...!
See you again in the next update! See you!
Previous MonMon Memos have included: