Show User Social Media
Hide User Social Media
Joined

Sep 8, 2006
Messages

16,129

The Digimon Pendulum Z Folder Continent Report website
has updated with more information!
For now we are using the machine translations from the site, but will update as time allows.
The report information moves 'back' to Nature Spirits: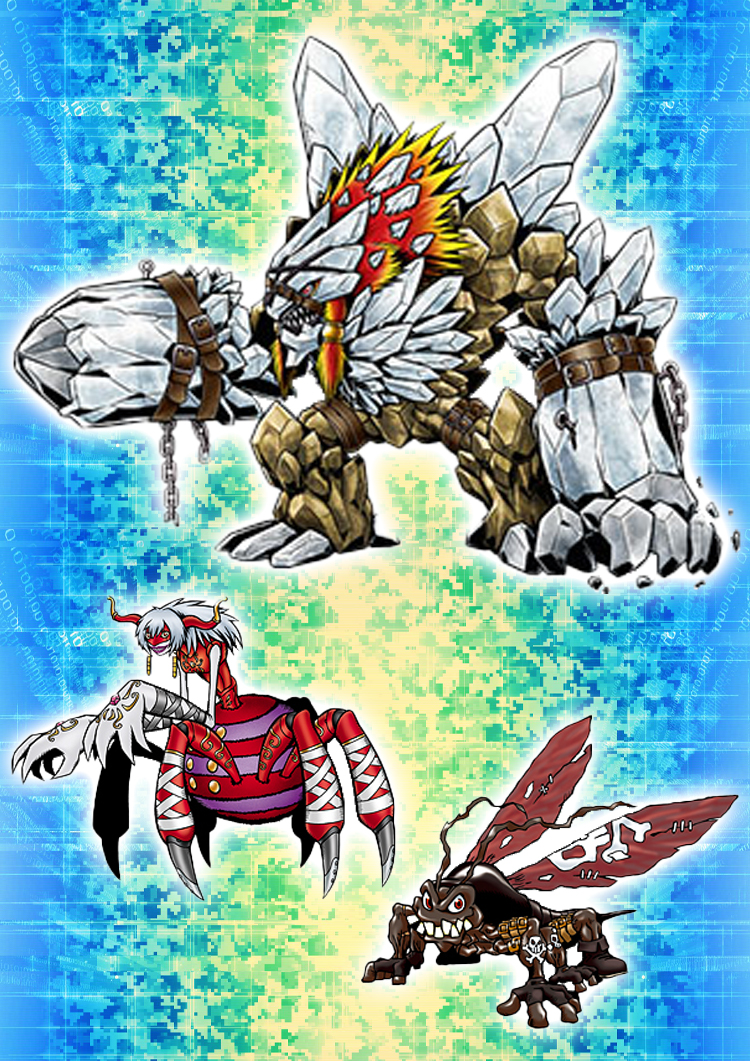 When I went to investigate a cave a little away from the plain, a new species that would be the largest in Digimon of "Nature Spirits" Gogmamon was discovered.
The giant, which seems to consist of mineral data of rocks and crystals, showed almost no movement while sitting down, and it could be inferred that it was a normal Digimon.
Even Roachmon and others who sniffed around from the beginning did not react with Picri.
However, it didn't take long before the hidden threat of this Digimon was noticed.
As soon as the killed Arukenimon invaded the cave, his huge rocks roared with his eyes open. And when the crystal part of the body began to shine, an intense heat ray was emitted from the tip. The heat ray diffusely reflected by using its own crystal spread in all directions, and Arukenimon flew away from the cave after repeatedly hitting it.
The onslaught that could not be imagined from its seemingly dull appearance was enough to explain the ferociousness hidden inside this Digimon.
There was no update on the lineup. (Hopefully they update the image above, as the image of Gogmamon they used was clearly quite small, and upscaled poorly.)
More details, including how to pre-order, the Digimon Pendulum Z can be found
here
.
Pendulum Z Folder Continent Report #1, focusing on Nature Spirits, can be found
here
.
Pendulum Z Folder Continent Report #2, focusing on Deep Savers, can be found
here
.
Pendulum Z Folder Continent Report #3, focusing on Nightmare Soldiers can be found
here
.