Show User Social Media
Hide User Social Media
Joined

Sep 8, 2006
Messages

13,985
A Pendulum art book preview!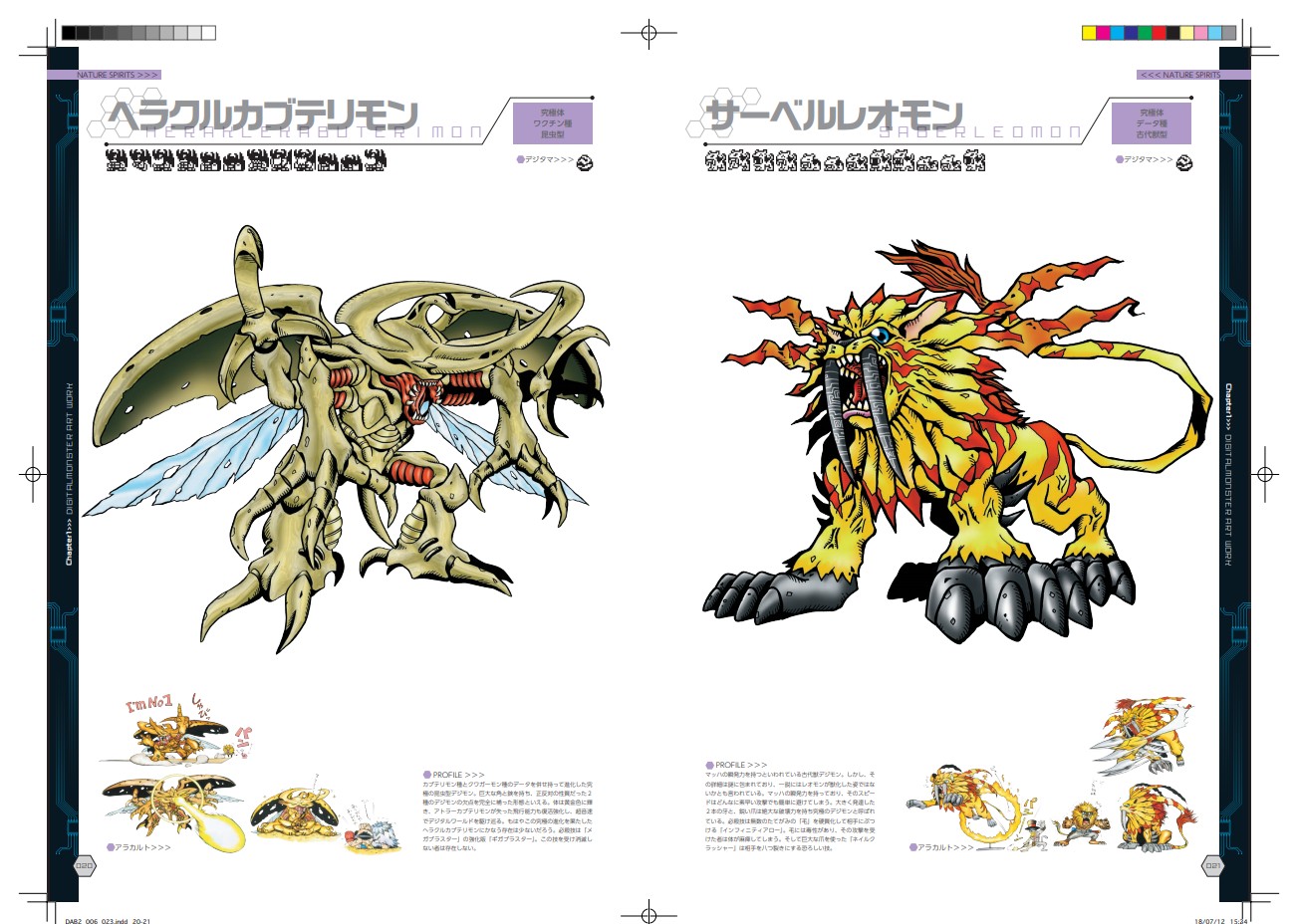 MonMon Memo is back
, and for the 14th update, they've decided to go over some elements of the upcoming Digimon Pendulum art book in a Production Status Report.
In addition to Digimon from the Pendulum series and the Pendulum Version 20th series, they have illustrations of the X-Antibody Digimon from the Pendulum X in the art book. There are more than 300 Digimon total, a decent chunk more than the art book from last year.
While still being worked on, they have sample pages they want to share. The first is the layout sample of HerculesKabuterimon and SaberLeomon at the top of the article.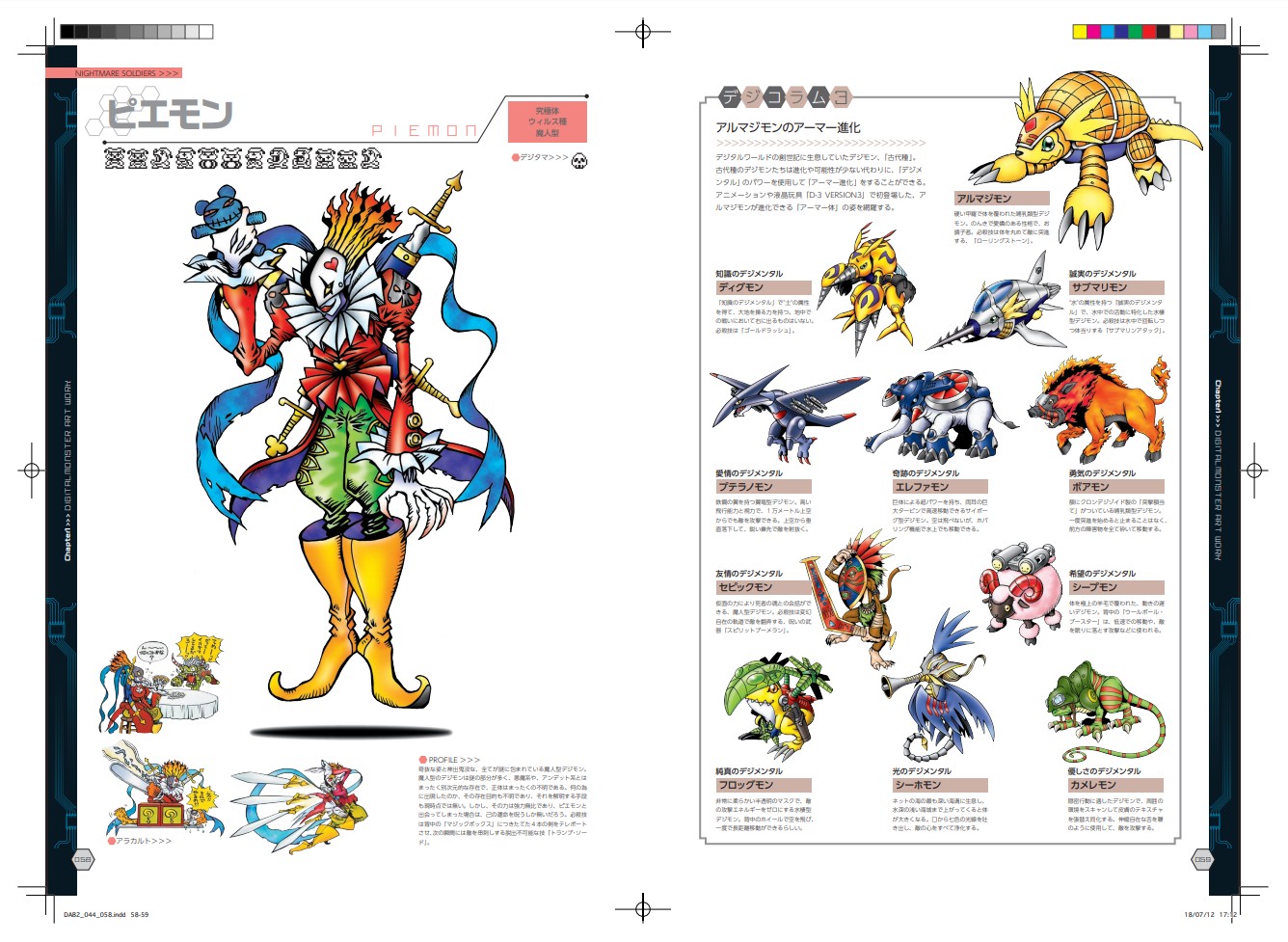 Then there is also a preview of the page for Piemon, along with a page featuring Armadimon and his various armor evolutions.
They point out you can see the details that make up the power of the Digimon's designs.
Plus there will be a number of articles.
But they also want to make sure we know that the various illustrations won't be the only highlight of the book.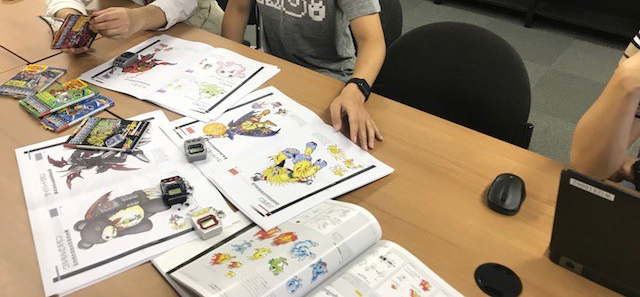 In the photo you can see them going over various pages from the Pendulum art book. They appear to be comparing them to pages from the art book from last year, along with old Pendulum booklets.
There will be details of the Pendulum plan from at the time it was made. There is a story from Bandai's Big Dreamer Taoka, Mr. Maekawa (this appears to be Atsushi Maekawa, who wrote quite a bit of early Digimon material, including being one of the series composers for 02 and the person who wrote most of Impmon's development in Tamers), and Kenji Watanabe. The story of the early development was told via an interview Big Dreamer Taoka conducted just the other day.
They will also touch on (just a bit) the development of future Digimon toys, so they think this will be an interesting interview for fans.
In addition, the columns/articles will be filled with interesting planning pages featuring Armor Digimon, along with the cute Digimon illustrations that they've been posting to Twitter.
Next week's MonMon Memo will be Digital Monster Art Book ver. Pendulum Production Status Report 2.
The Digital Monster Art Book Version Pendulum is still available to order. Details can be found
here
.
Previous MonMon Memos have included:
Cold Mode
Copymon
New Virus Busters
New Nightmare Soldiers
Silver Blue Special Digi-Eggs
Silver Black Special Digi-Eggs, Plus ones in both!
Jogress Digimon
Password Digimon
Overview of the 20th Pendulum, Plus Enemies in Battle Mode
Kenji Watanabe Pendulum Interview
CSA Digivice tri. Memorial
Additional Digimon showing up in the Pendulum 20th 2nd Wave
RagnaLordmon, Jogress of the 20th Anniversary Legend Arms