Show User Social Media
Hide User Social Media
Joined

Sep 8, 2006
Messages

12,733
Yet another update on this!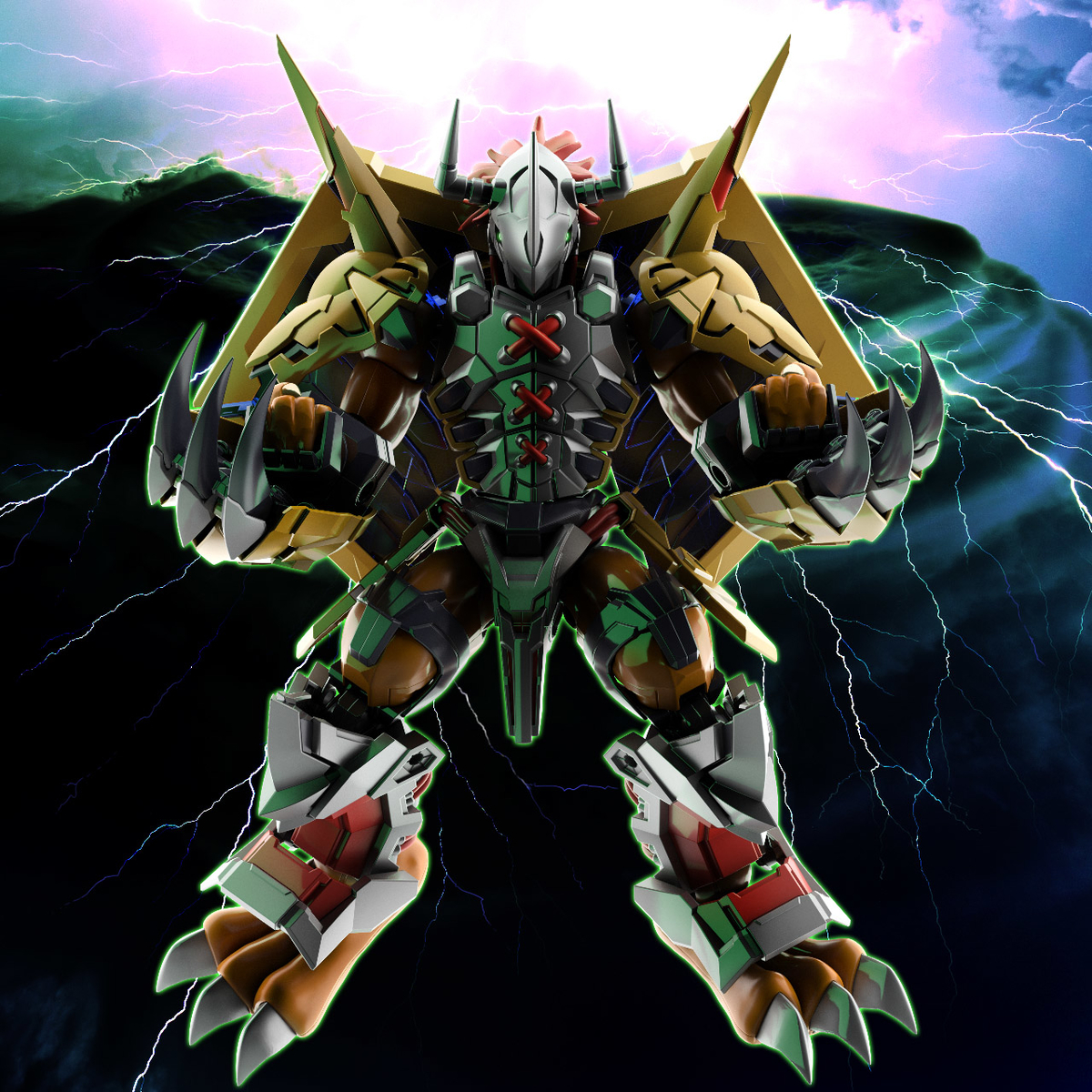 A week ago we didn't even know they were working
on new Digimon model kits
, and we already have detailed release information for both
WarGreymon
and
Omegamon
!
With everyone excited for them Bandai has gone ahead and
published even more information
, introducing and giving an overview to the first model kit in the line, WarGreymon Amplified.
They thank everyone for the excited response everyone has had to it so far.
They figured you might have some questions....
Why are the new designs arranged versions for Figure-rise Standard?
What is Amplified?
Or in short, what is Figure-rise Standard Amplified?
They'll focus on Figure-rise Standard WarGreymon Amplified to show off what they believe is the charm of these new models.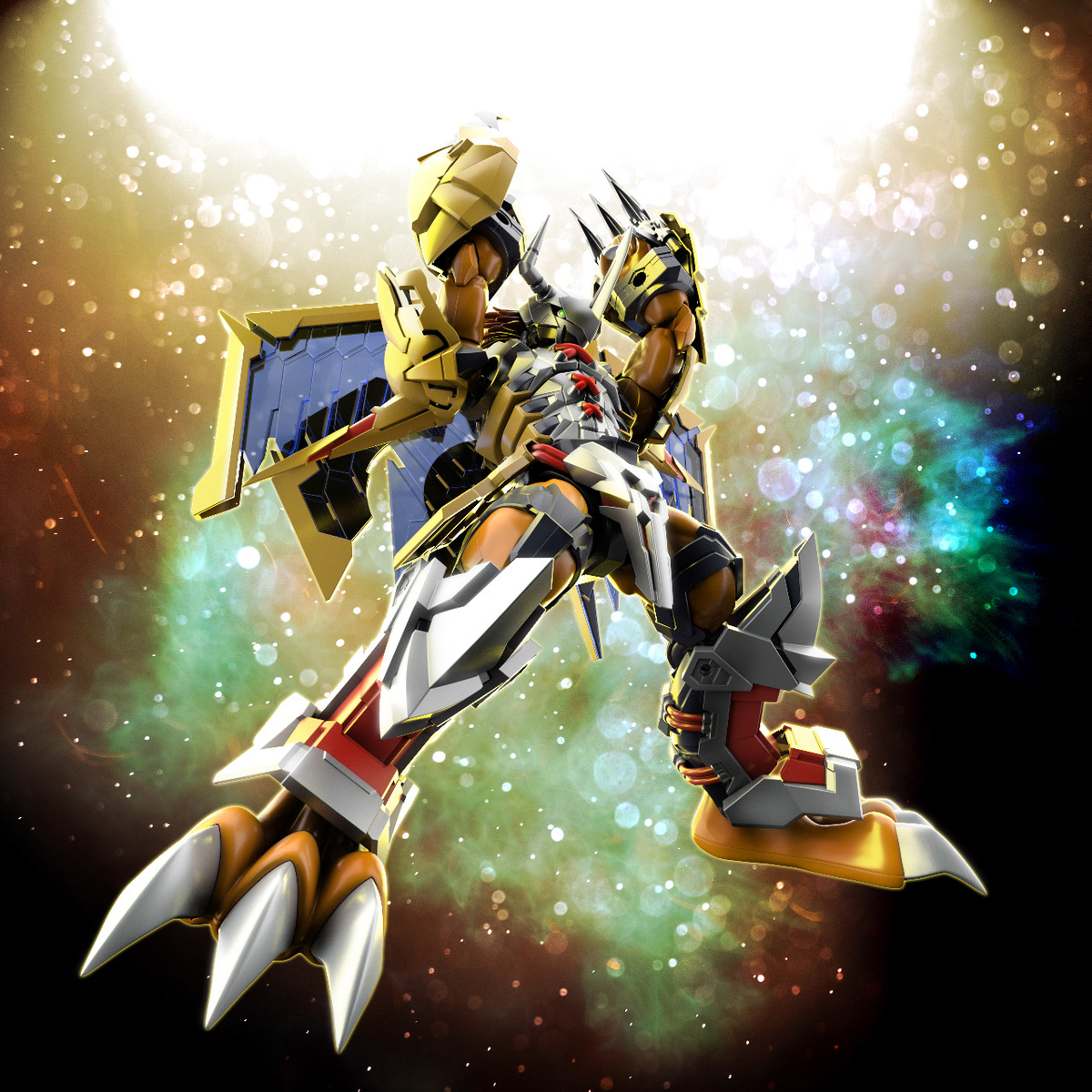 They want the word amplification kept in mind for the new Figure-rise Standard series, Figure-rise Standard Amplified.
They plan to amplify the charm of the characters in plastic model form, while also keeping in mind the original spirit of the design, along with the unique elements of each character.
They hope to show off a great vision of the characters as plastic models.
This is not only the first one for Digimon Adventure, but the first of this new series that will feature various amplified characters.
For Figure-rise Standard WarGreymon Amplified, they asked for the cooperation and help of Kenji Watanabe and As'Maria, both longtime Digimon designers.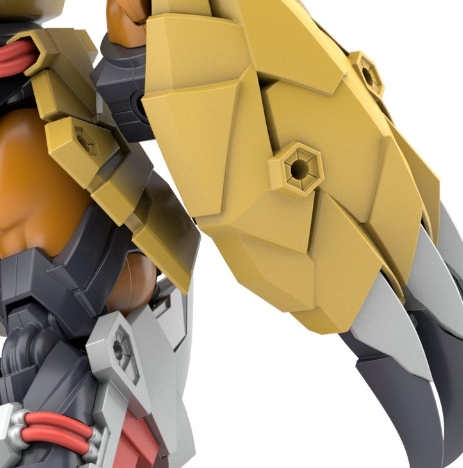 In addition, to amplify the ability to have fun with WarGreymon as a plastic model, they've added 3mm peg holes to allow the kit to have extensibility. (Add-on pieces for Gundams and many other model kits use this as a standard size, so you can get parts to customize WarGreymon as you wish.)
To add to playability even more, they've added various product gimmicks/features...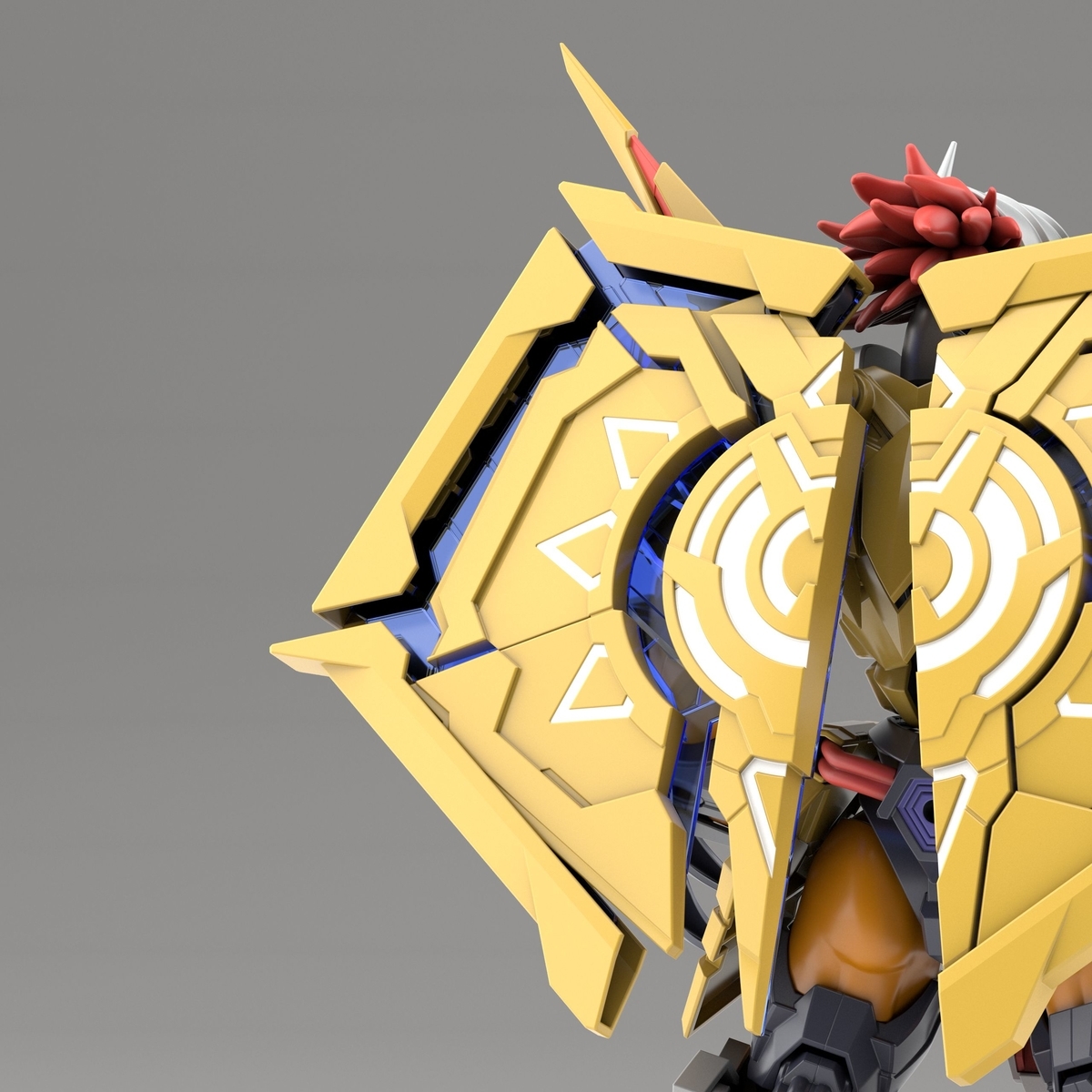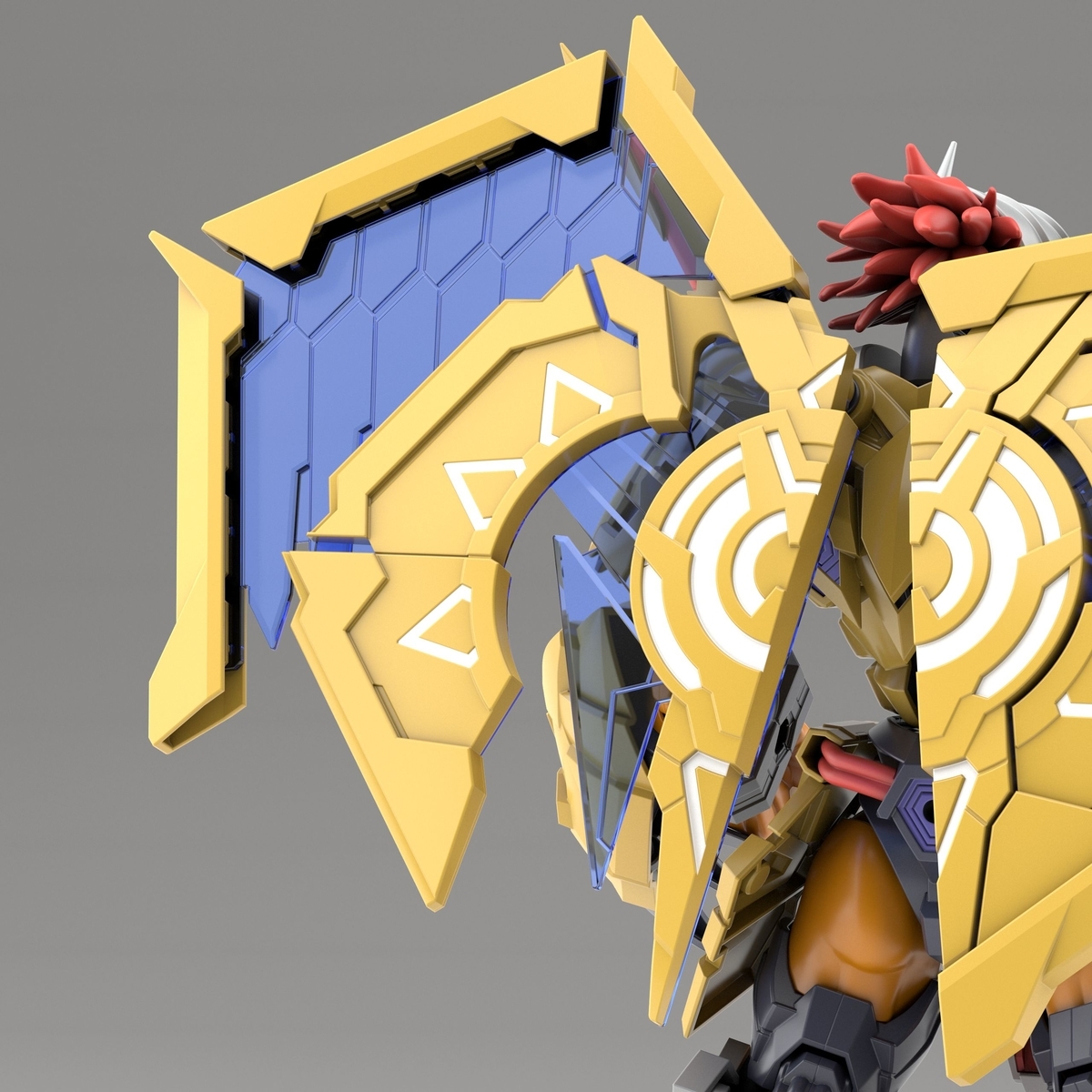 For example, the Brave Shield can deploy in a few different ways...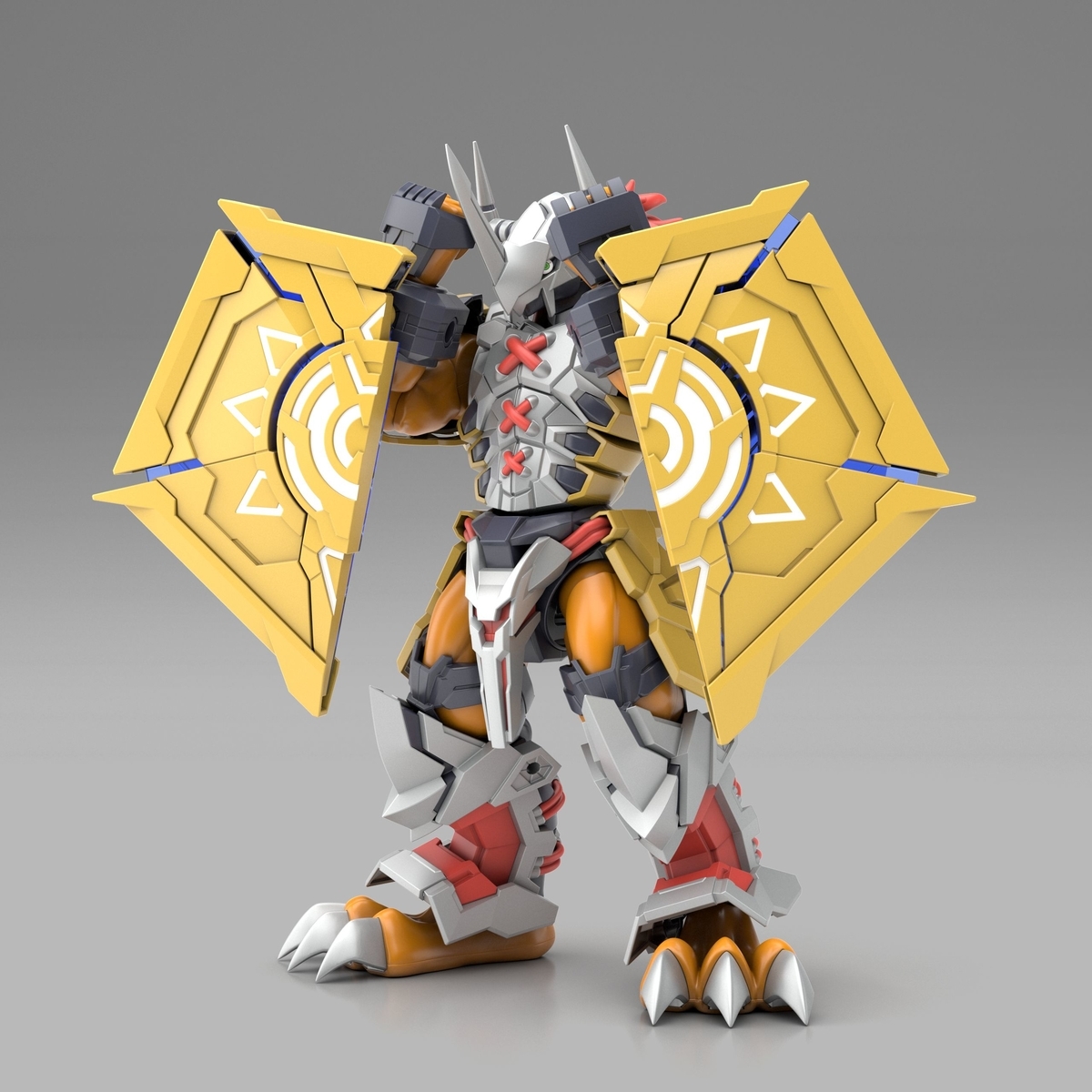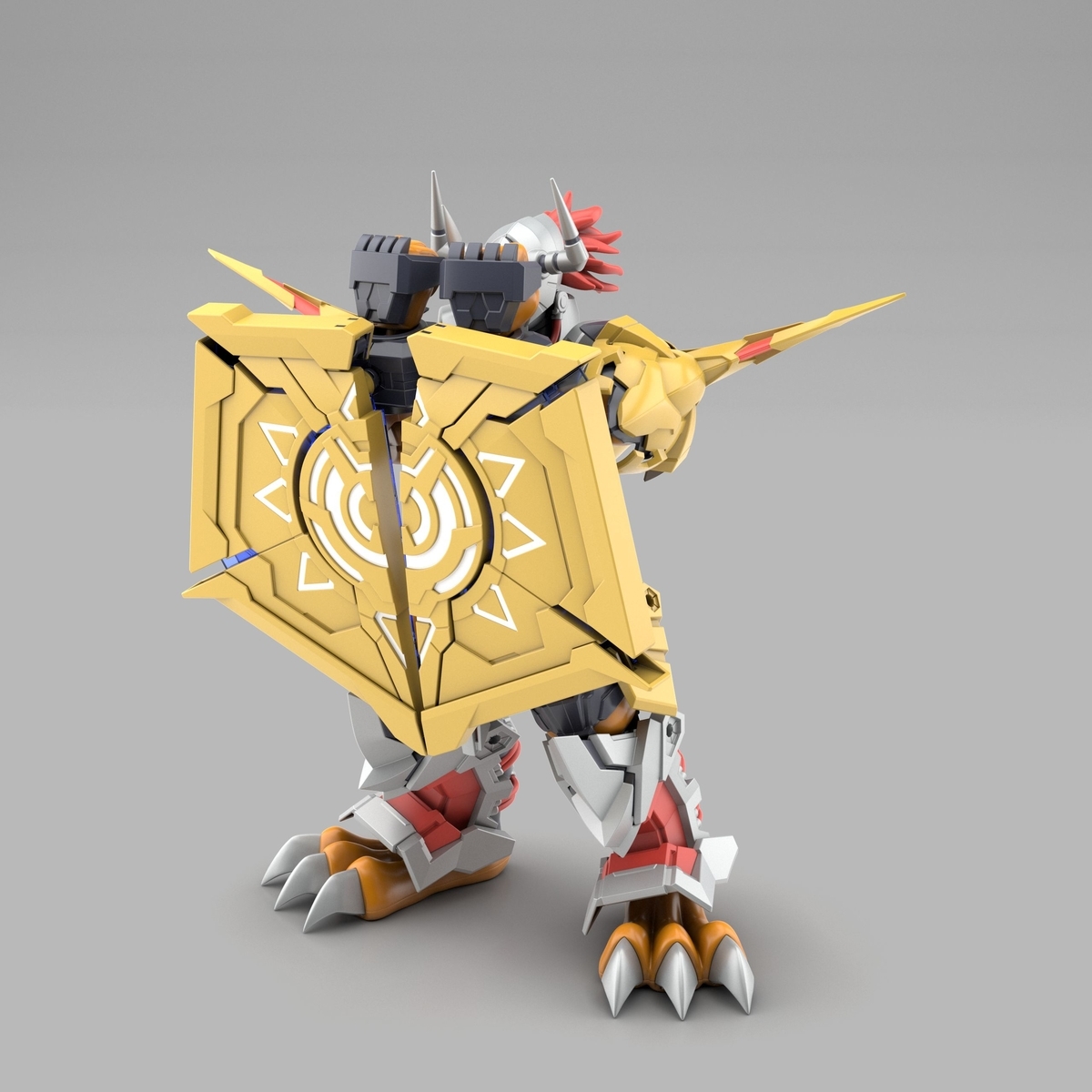 Including WarGreymon holding it in front of his body.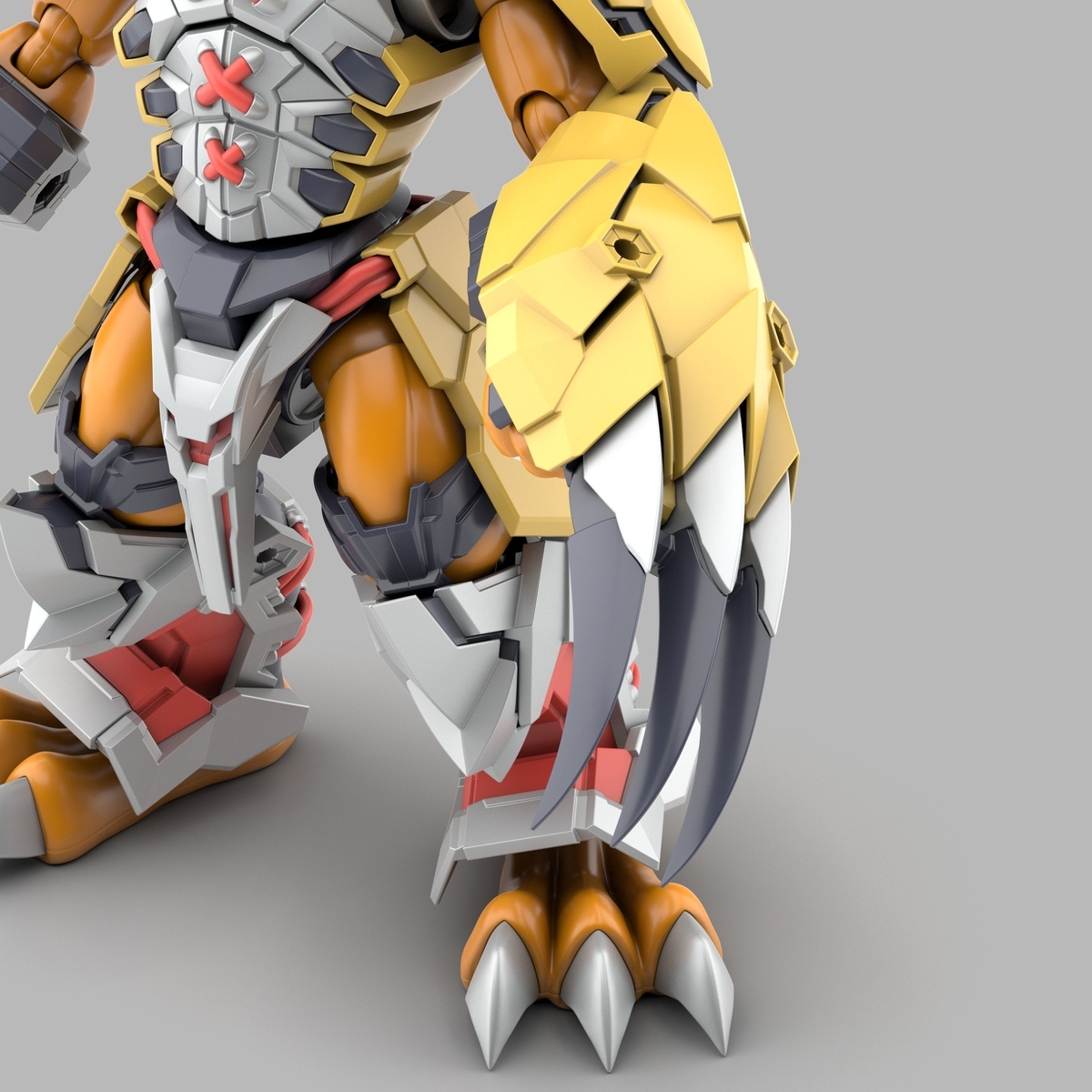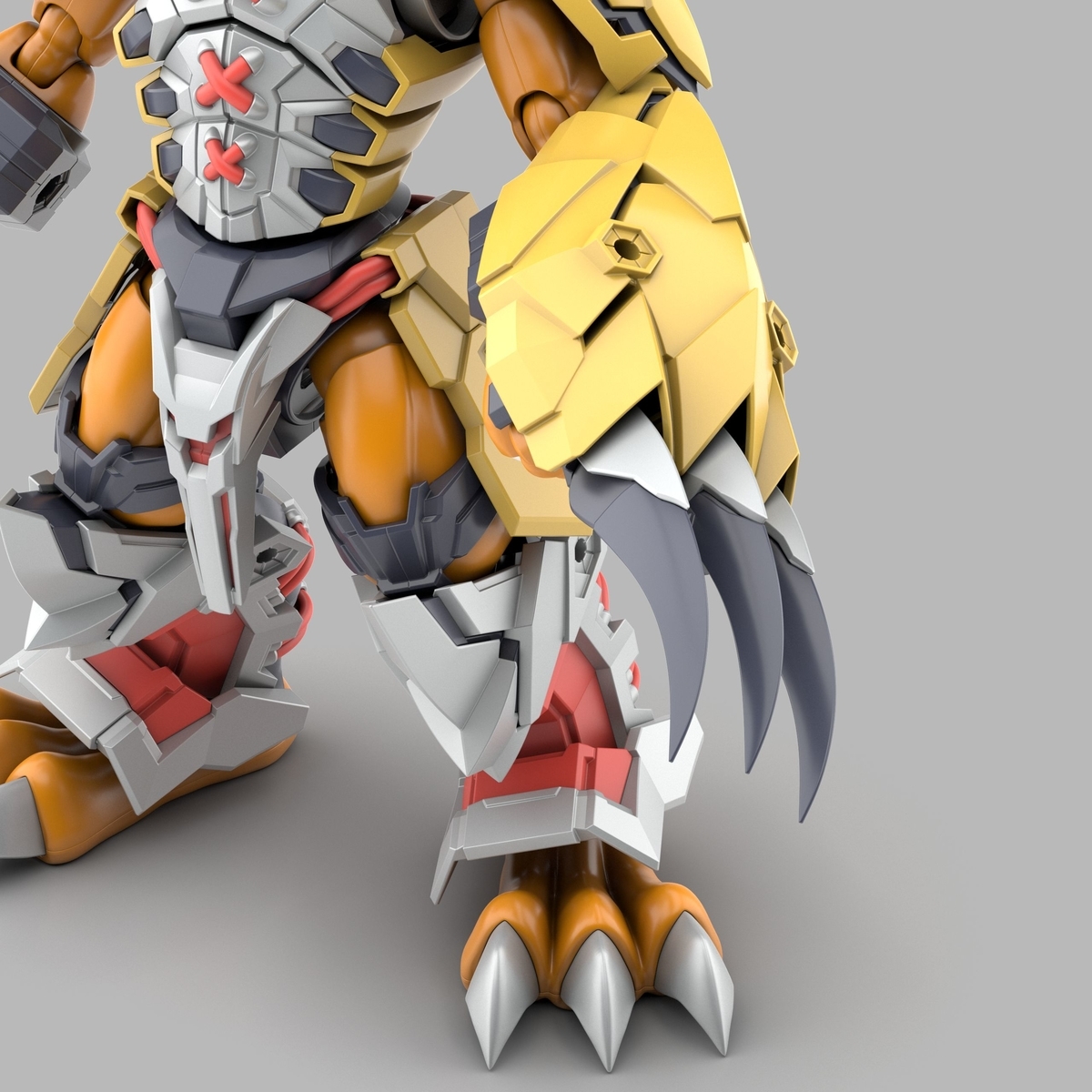 The Dramon Killer claws can even move to allow you to pose them as you wish.
Plastic models are known for their ability to be extended/customized, and you can do unique and interesting things to them such as these...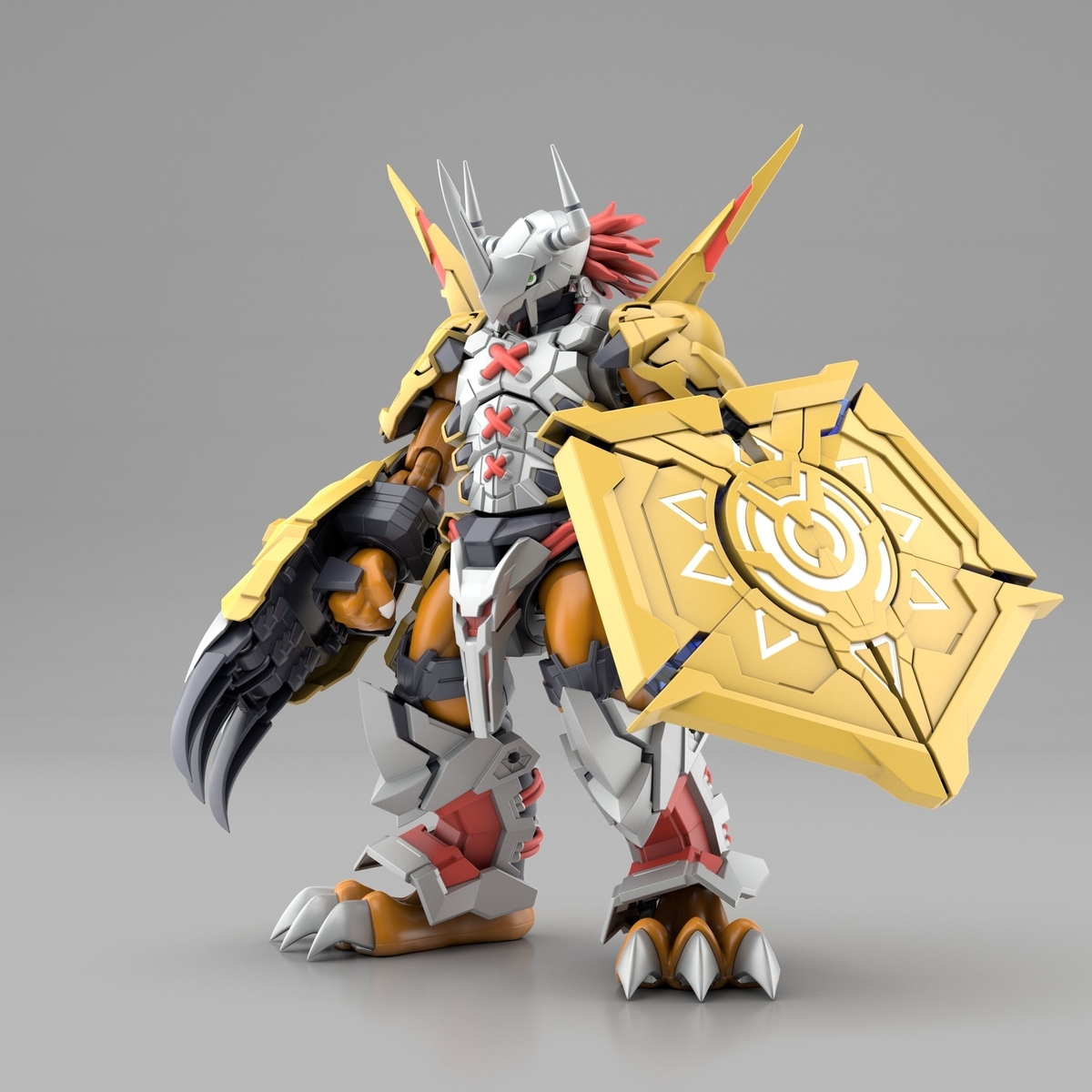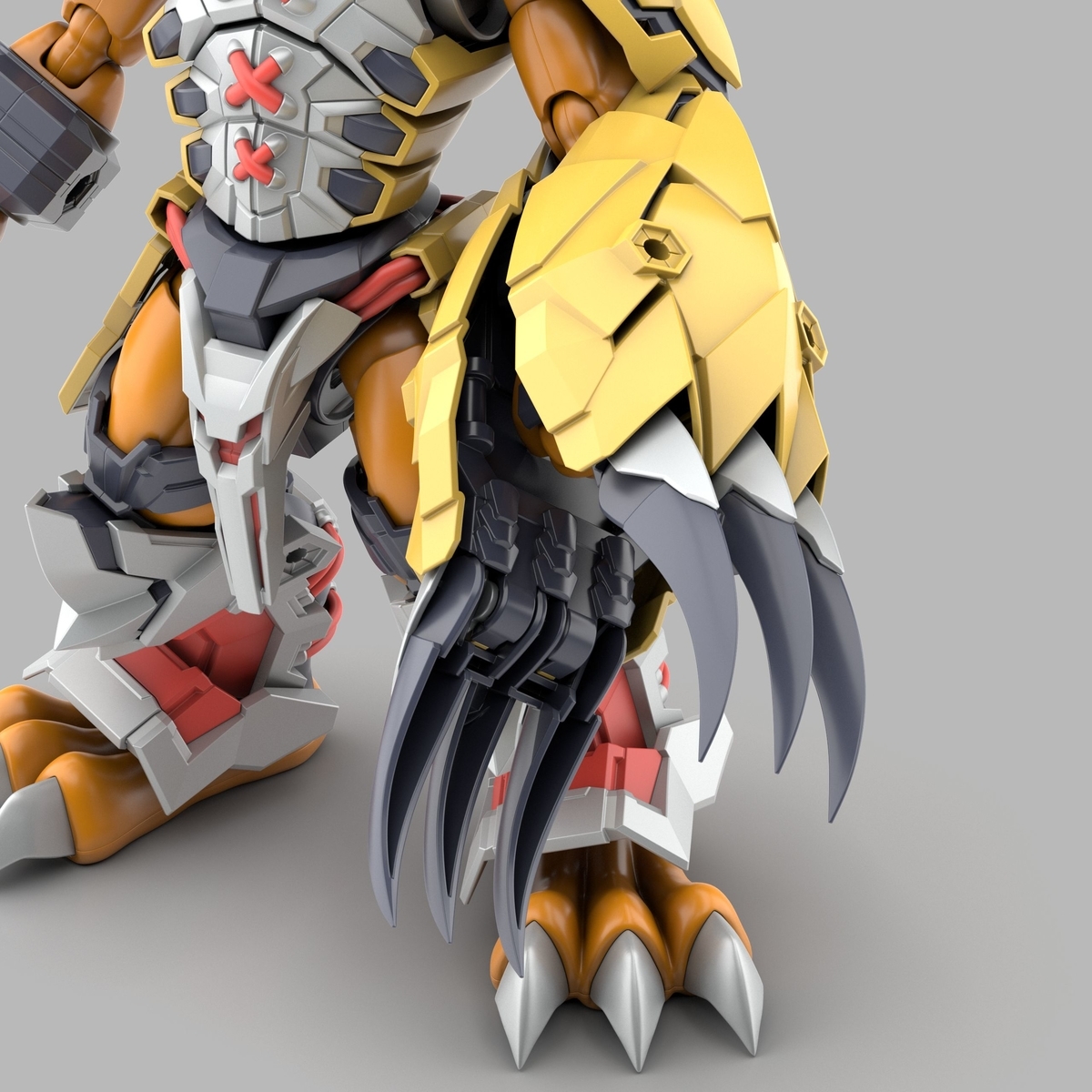 There are various other things they want to share... but details on those will come later...
Both WarGreymon and Omegamon model kits are currently on display at International Tokyo Toy Show 2019, which is now open to the public, through the end of the weekend.
Figure-rise Standard WarGreymon Amplified and Omegamon Amplified are both scheduled for release this October for 4,320 yen.