Show User Social Media
Hide User Social Media
Joined

Sep 8, 2006
Messages

17,396

It's already August 1st in Japan, so... time for Odaiba Memorial! Or Odaiba Day, or Digimon Day, whichever name you use!
The last few years have been pretty good for Digimon fans. We've had a big movie, 2 recent TV series, the card game is doing well. On top of that there has been a new game based on Adventure, various game rereleases.
A brand new movie is a few months away that continues the Adventure timeline, the show has been remastered and released both dubbed and subbed (with subbed only just coming out last week), and Digimon the Movie getting a remaster (and new uncut dubs and subs). To say nothing of Adventure: getting a dub.
The franchise is at the moment on a general upswing that began with the Adventure 15th anniversary (making it once again one of the top franchises for Toei & Bandai), and it feels like anything could pop up at any time. With it being a few months until the 25th anniversary of Adventure, it means we're basically hitting the first point where things have been strong and relevant for an entire decade.
I know lots of people do art or other things on 8/1, so if you want to share feel free. Or just share any Digimon memories you have if you want to.
A lot of other fun stuff is coming up soon...
We are also retweeting various Digimon art people are posting today
over on our Twitter
.
It's been a pretty huge time for news in general, just from the past few days.
A few bits of major franchise news that's shown up in the wake of August 1st:
Discotek has Digimon the Movies- Digimon Adventure, Our War Game, Hurricane Touchdown, & Digimon the Movie Coming to Blu-ray
Discotek has Digimon Adventure 02- New Digital Remaster on Blu-ray, Dub First, Sub Later
Digimon Adventure (English Subbed) Blu-ray is Out!- Preview & Breakdown
Digimon Adventure 02: The Beginning- New Trailer & Posters (Japanese & English)
Adventure 02 Super Complete Selection Animation D-3- Images, Info, & Pre-Order Details
Digimon World Precious GEM Mugendramon Figure- Pre-Order Details & Images
Will update with anything interesting that shows up also as/if time allows., as various people involved with the brand sometimes share fun things around 8/1.
Digimon Web put up an image and a message
...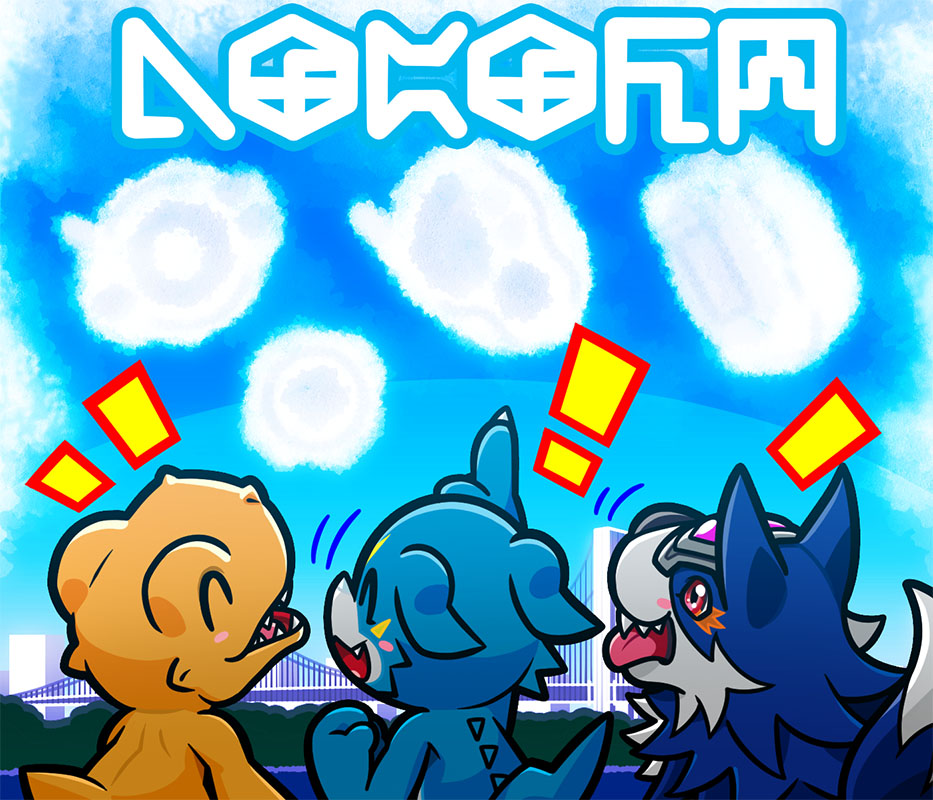 Starting today it's August

A few cottony clouds slowly drift across the clear blue summer sky

Agumon, V-mon, & Loogamon appear happy as they look up.

The clouds there & the clouds over there look somewhat similar in shape

August 1st - Digimon Day - Odaiba Memorial
Last edited: