Show User Social Media
Hide User Social Media
Joined

Sep 8, 2006
Messages

17,399
Between Anime Expo and DigiFes we've had tons of news lately!

Decided to put up a thread for Odaiba Memorial a bit early since it's already 8/1 for many people.
Like last year, we're still waiting for the new movie, although the picture of what it is is much clearer and that's on top of upcoming games, and tons of figures and other merchandise.
I know lots of people do art or other things on 8/1, so if you want to share feel free. Or just share any Digimon memories you have if you want to.
A lot of other fun stuff is coming up soon.
We are also retweeting various Digimon art people are posting today
over on our Twitter
.
And I'm working on a bit of a... special... breakdown to post tomorrow, when it's 8/1 where I am.
Will update with anything interesting that shows up also, as various people involved with the brand tend to share fun things around 8/1.
Update- The Bandai Digimon Twitter put up something fun...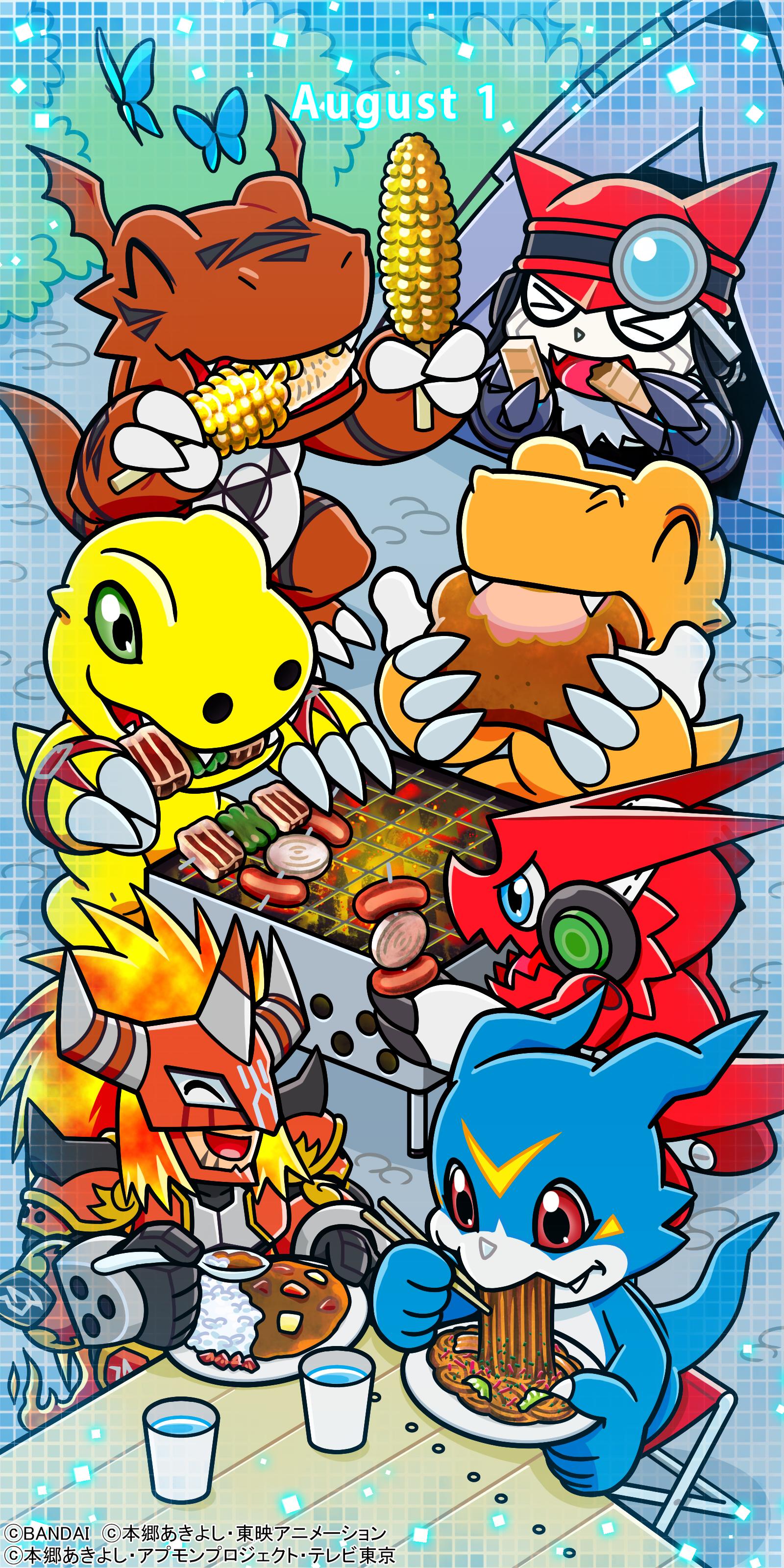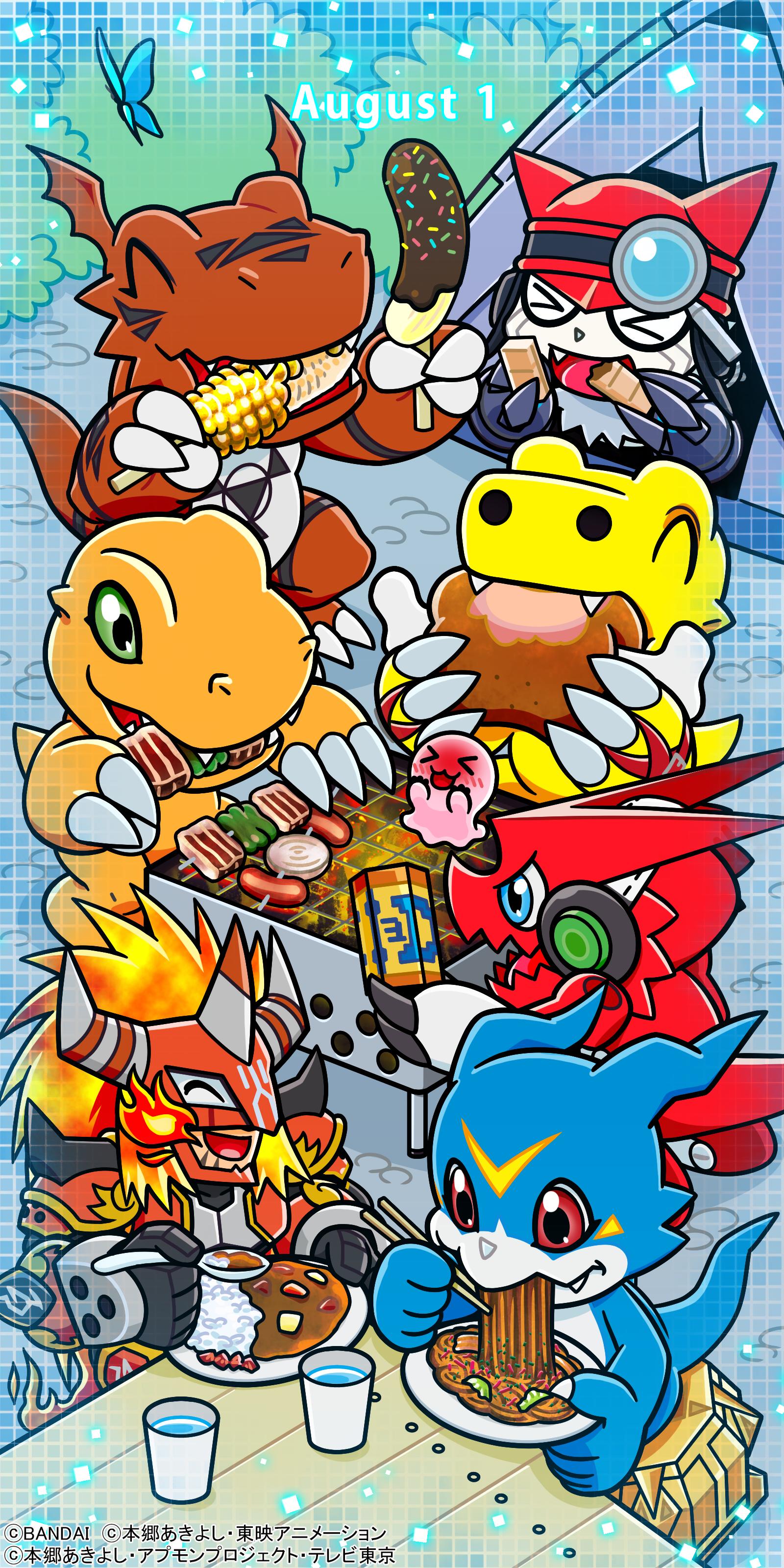 New social media art with a twist! To celebrate 8/1, and them having more than 30k followers, they put up 2 versions for you to spot the differences. The art features the lead from each anime series, and there are 7 differences to find!
We'ev put up the highest resolution of both, which they note can be used as a phone wallpaper!
This news index is just the combined AX and DigiFes news index and a few other recent things, so some bits may be missing. If I have free time later I'll try to add to it, or possibly clean it up.
Kizuna Flyer, Questions for Movies Screening, Plus DigiFes Wrap-up & Fan Poll Answers
- A few different movie related things, including a DigiFes wrap-up!
Digimon Links shuts down
- Expected, especially with ReArise coming soon.
Cyber Sleuth Complete Info from Bandai Germany & New Links Artwork
- Some Cyber Sleuth Complete details, plus some final Links artwork
Anniversary Exhibition Adding Projection Mapping Show at Night & More Products
- The exhibition has been going strong, and it's doing some updates!
ReArise Updates- Season 2 Teaser Trailer & Image, Adventure/02/tri. events, Campaigns
- Teases for ReArise Season 2.
Director Kakudou Shares His Adventure & 02 Comments from DigiFes Booklet
- Some nice comments from the director of Adventure and 02.
DigiFes 2019 General Thread with Photos
Welcome Sign by Kinoko Yamada
02 Characters in Last Evolution Kizuna!:
Character designs and new cast for the humans
Digimon cast returns and character profiles for everyone
New Series of Animated Shorts!
- The crowdfunding thing previously announced will be Blu-rays for a series of shorts that are being made for an upcoming Digimon pop-up shop!
Hatsune Miku Collaboration Updates
- A few updates to the previously announced Miku collaboration. One of the signature elements will be her covering Butter-Fly!
GEM Taichi & Agumon 20th Anniversary Version Announced
- A new figure based on classic key art, and it looks like it might not break the bank!
Digimon Adventure 20th Anniversary Official Tour Announced-
A one day Digimon event featuring a BBQ, a talk event, and exclusive products.
DigiFes ReArise Present Campaign
- ReArise is giving away a few prizes to celebrate DigiFes!
Precious GEM Beelzebumon & Behemoth Pre-order-
The biggest and priciest GEM figure yet.
Digimon Adventure Last Evolution Kizuna Anime Expo Panel with Staff Info
- We got quite a bit of info, including confirmation of a US release.
Release date, New Poster & Flashback Key Art, Trailer
- The trailer has been put up, along with a Japanese date, and good looks at the new poster and key art.
Animation Character Designs
- We had the preliminary designs from Katsuyoshi Nakatsuru awhile ago, but these are the finalized character designs for the actual film for all 8 characters and their Digimon's child levels. Some notable changes have been made. There are also translated profiles giving us ideas of what the characters have been up to as they've grown up since tri.
Cyber Sleuth Complete Edition Announced
- This new release combines the original Cyber Sleuth along with the interquel Hacker's Memory. It will be released on October 18th. We already have a (spoilery) trailer. The game will be $50!
Cyber Sleuth Complete Edition Pre-Orders
- The game for Switch is already up to pre-order. It should be up on Steam soon.
Digimon Survive Delayed
- Survive has been officially delayed until 2020. But at the panel they answered some questions and showed the full animated intro to the game, with voices and subtitles!
Next Digimon Story Game
- At the panel it was reclarified a new Story game was coming that was not a sequel, and that the game would take place in the real and digital world.
Cyber Sleuth Complete Branding and Pre-Order DLC for Japan
- In Japan Cyber Sleuth Complete will have slightly different branding, along with some pre-order DLC. This also includes news of a Korean Appmon game, and a pop-up shop that features the Mochimon plush.
A few photos I took of Toei's booth at Anime Expo,
along with a photo of the model kits on display at Bandai's booth.
Adventure 20th Collaboration at Karatez Karaoke
-Karaoke events have shown up a number of times in recent years.
Pre-Orders for the Figure-Rise Standard Amplified Model Kits
- The WarGreymon and Omegamon model kits are up for pre-orders, and you can skip importing as US pre-orders are already open.
Ultimate Image Omegamon X Figure Teaser
- Pre-orders 'should' open soon for the newest Digimon figure.
Digimon X2 V-Pets Available at Premium Bandai USA
- No intermediary needed!
Digimon X2 Lineup Introduction from MonMon Memo, Plus Character Tease
- Some basic info about the V-Pet lineup, plus some fun teasing.
Digimon X2, Second Japanese Shipment in December
- Pre-orders are going well, but that means a potential delay for some.
More Digimon X2 Profiles, Ogremon X Art and Info
- Ogremon X looks pretty awesome.
Rasenmon: Rage Mode Artwork and Profile
- We have some nice art of him, plus profile info.
DigiFes 2019 Fan Poll
- Every year for awhile they've asked anime fans a few questions about their Digimon favorites. The 2019 ones will be answered at DigiFes once again.
Digimon Seasons 1 thru 4 Gone From Hulu
- We knew this was going to happen, but it was worth mentioning.
Toei Channel Airing the Adventure & Adventure 02 Movies for Anniversary
- To celebrate the anniversary, and upcoming movie, Toei Channel will be showing all the Adventure related films.
Uki Atsuya tri. Artwork on Display at Ukix Temp Art Gallery
- To celebrate Cencoroll Connect there was a Uki Atsuya art show, and his tri. posters were included.