Show User Social Media
Hide User Social Media
Joined

Sep 8, 2006
Messages

17,396
It's not quite Digimon Card Battle!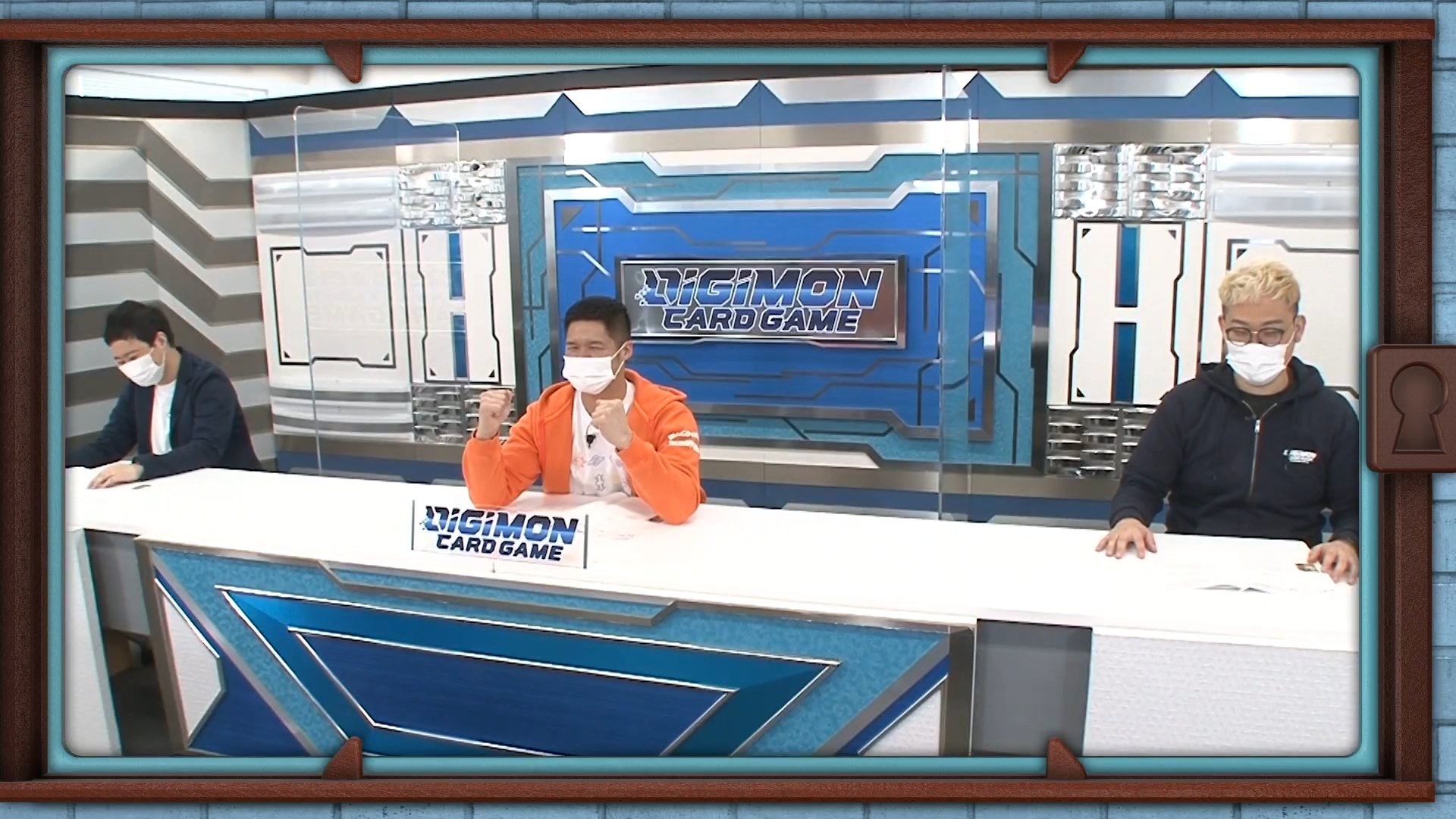 Card Battle had an unscheduled break last week, and this week the schedule is changed from a full episode to a short 'latest info' update featuring both members of Cocolo and Goto P.
While it isn't clarified 'why' this and last week had schedule changes, we're assuming it's likely due to the current state of emergency declaration and them wanting to get out what they could.
The news update is mostly a short overview on Booster Set 6 Double Diamond, which is out later this month.
It does include a new card preview...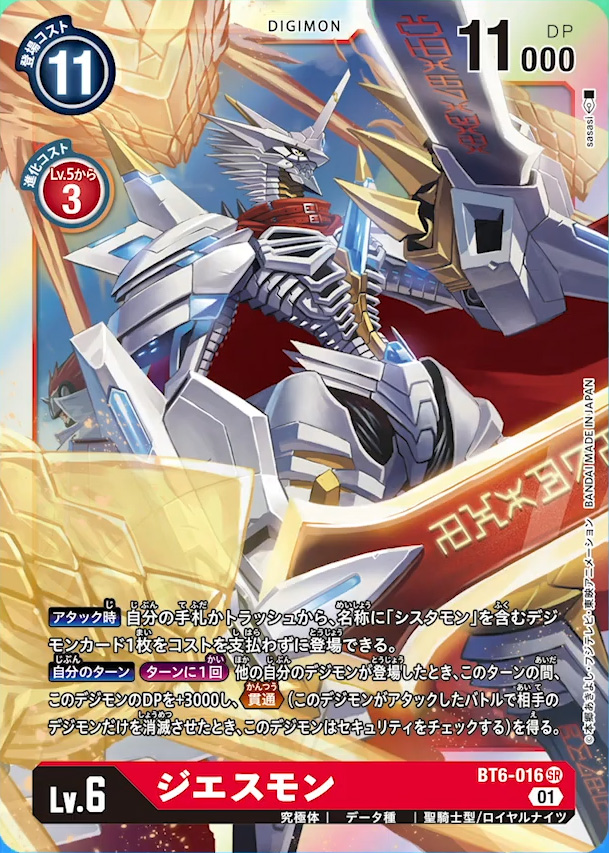 Matching well with the Hackmon card we got a few hours ago, it's Jesmon! Like the H ackmon card, this one also shows off Gankoomon a big in the background. The art on this one is nice and goes over the card border, while also showing off Jesmon's trio of helpers.
Previous Card previews for Booster Set 6:
Sistermon Blanc & Sistermon Noir Titamon Dynasmon Kizuna Character Cards from V-Jump Gankoomon Pulsemon Packaging Preview, plus box topper Chaosmon: Valdur Arm Parallel Card Mojyamon, Shoutmon, Mamemon, Arbormon, Babmon, SkullGreymon, Grave Memory Booster, & Takeru and Hikari Flamon & Strabimon Machmon Bulkmon Kinkakumon & Ginkakumon ModokiBetamon Hackmon, plus Higher Resolution Packaging & Updated Looks at Agumon, Gabumon, Pulsemon, & Sistermon Noir and Blanc
Booster Set 6 Double Diamond is scheduled for release on May 28th.
No update on the moment 'when' Digimon Card Battle will properly return.
We have clean card images for Starter Decks 7 & 8, plus Delay Promos, Tamers Battle Pack 5, 1st Anniversary Promos, & Pulsemon.
We've also begun to get previews for Booster Set 6 Double Diamond
, which will feature characters from Kizuna!
We've also gotten our
first details for Booster EX-01 Classic Collection
!
Plus we have the first details
for the 1 year anniversary of the card game, including a number of fun things!
And images from previous Digimon Card Game releases:
Starter Decks 1, 2, and 3, and first 10 promo cards
Booster Set 1 New Evolution
Booster Set 2 Ultimate Power
V-Tamer Promo Cards
Purple/Black Promo Set
Tamer Battle Pack 1 and Tamer Battle Winner's Card
Booster Set 3 Union Impact
Starter Decks 4, 5, & 6, plus Tamer Battle Pack 2 & winner's Card 2, & 1st 2 scene vote cards
Booster Set 4 Great Legend, Tamer Battle Pack 3, 3rd Scene Vote, Dark Digimon Promo Pack, & Apparel Cards
Booster Set 5 Battle of Omega, plus Tamer Battle Pack 4, 4th Scene Vote, & Vital Bracelet Pack-In Cards
Index of Fun Digica & Card Battle episodes: