Show User Social Media
Hide User Social Media
Joined

Sep 8, 2006
Messages

12,858
Bandai has put up a new Next Order trailer with quite a bit of gameplay in it.
The trailer shows off various gameplay elements plus a few evolutions.
With the game less than 2 weeks away we weren't expecting much in the way of surprises, but it appears Bandai did have one thing up their sleeve.
A new Digimon!
This Digimon, Boltboutamon, shows up in the post main story content.
He's created from a Piedmon absorbing a Myotismon.
After you defeat him you will be able to get him as one of your Digimon.
His attack is translated as "Palazzi Valzer", which is fired from his sword "Spiedini."
Digimon World Next Order is currently available for pre-order in the USA at
Amazon (affiliate link.)
We're keeping the
prior thread open for digihunt
related content.
Thanks to DATS24 for the heads up and
Gematsu
/
Games Talk
for the image and info about the new Digimon.
Update- Changed the Digimon name and attack based on discussing it with shin and garm.
Update- Changed the name of the Digimon again after
Bandai-Namco Europe
has referred to him as Boltboutamon.
Update- Further translations for Boltboutamon aren't available at the moment, but Bandai-Namco Europe did toss this over to us.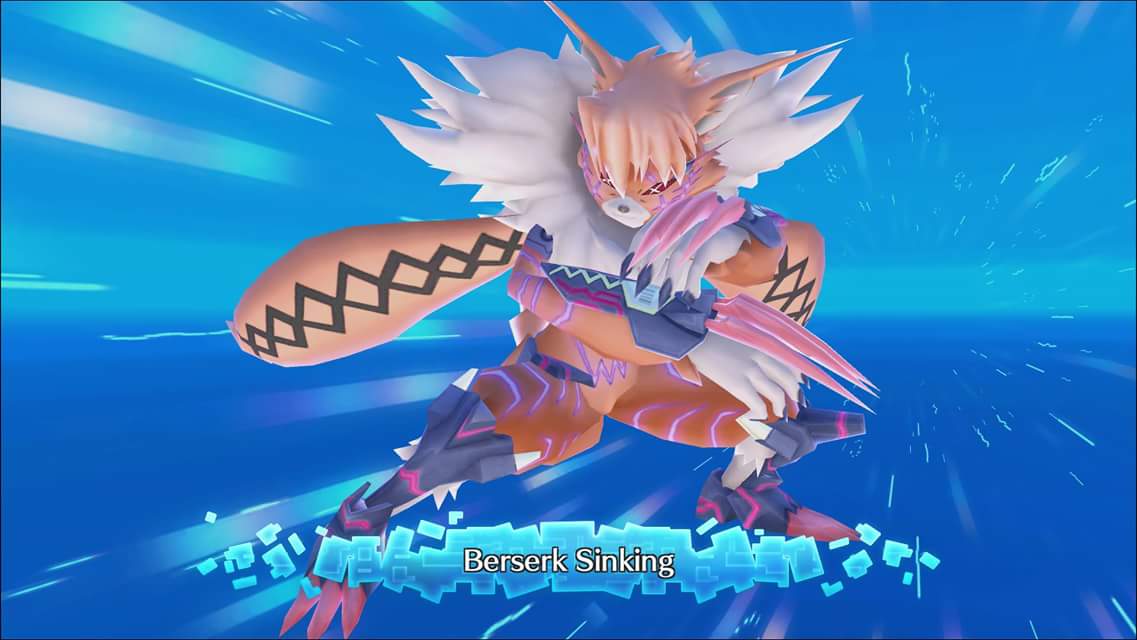 I believe this is the first time we have an official translation for Meicrackmon's attack, which a number of people had called 'Berserk Thinking.' Ironically I don't believe we know Meicrackmon's official English name yet. Bandai-Namco EU's social media person isn't in the office, but when they are hopefully we can get this info (they think it might be Maycrackmon, but take it with a grain of salt until we get solid info.)
Update- We have official art of Boltboutamon, along with text from Bandai about some of the new features in the upgraded version. Thanks to
Gematsu
for the heads up. This also confirms Maycrackmon as the name for Meicoomon's evolution.
Armageddemon
Armageddemon is a powerful Mega form Digimon that you will discover during a brand-new dungeon in the Dimensional District. Once you complete Story Mode, you will have to defeat him to save the Digital World.

Meicoomon and Maycrackmon
Meicoomon and Maycrackmon, both from Digimon Adventure Tri., are also joining the Digital World for new adventures.

Network Battles
Players can experience Network Battles thanks to the Dimensional Box at Jijimon's house. Face other players in a retro atmosphere and gain points from your fights to unlock different kinds of rewards.

Free Post-Launch DLC
After the release of the game, players will be able to enjoy new content thanks to free downloadable content. Piedmon, Myotismon, and the fearful Boltboutamon are all joining during a new, mysterious event. Several other events, involving different Digimon such as Piedmon, Tukaimon, or Sorcermon, will also be available.