Show User Social Media
Hide User Social Media
Joined

Sep 8, 2006
Messages

13,174
A few different recent updates for Sunday!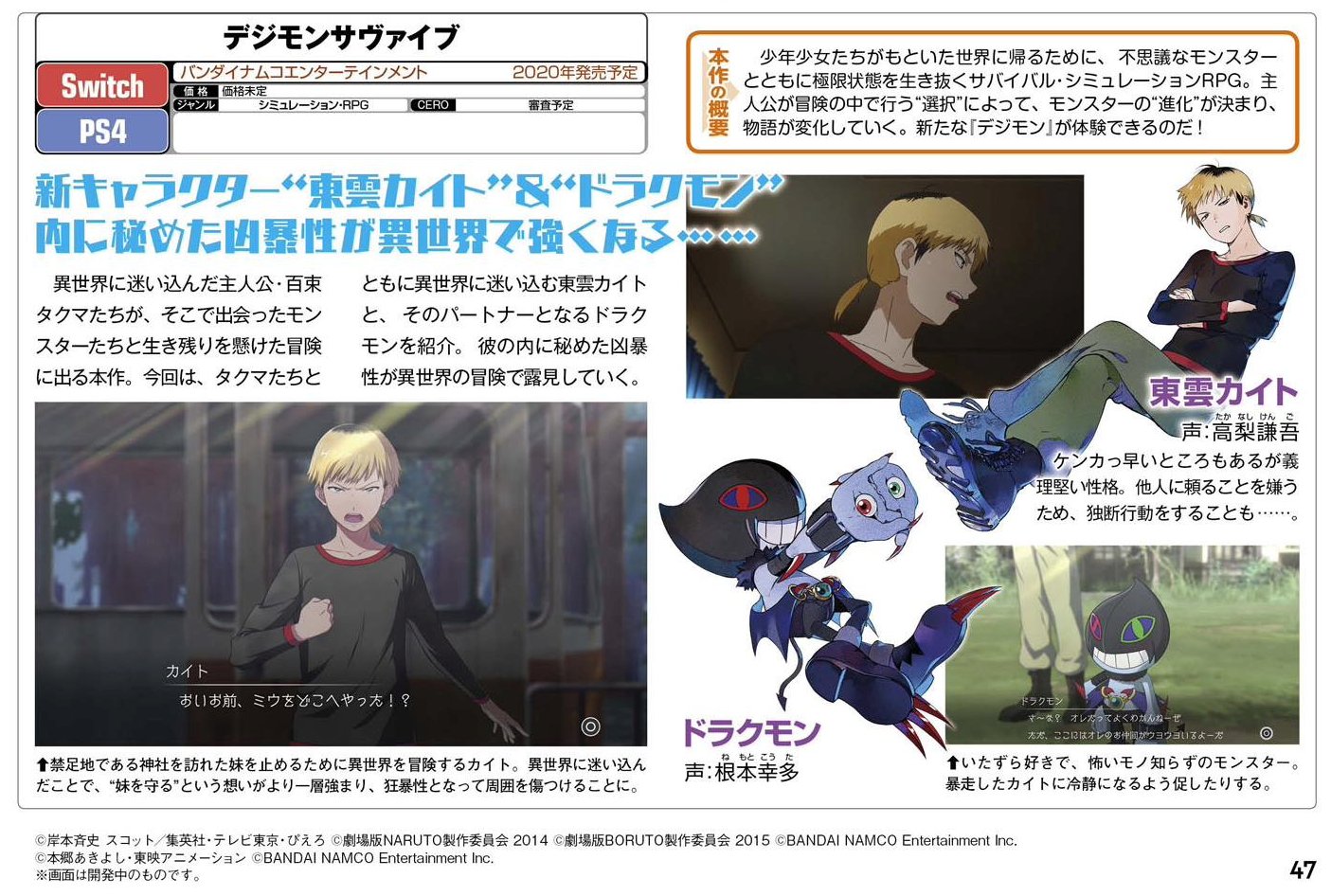 First up, we've been getting a number of updates related to Kaito and Dracmon lately
via V-Jump
and
the Survive website
.
A recent issue of Famitsu gives us a bit extra on Kaito. After entering 'the other world' his desire to protect his sister grows so strong that he gets violent and hurts those around him.
Digimon Survive can currently be pre-ordered at Amazon.com: (affiliate links)
Digimon Survive for PS4
Digimon Survive for Switch
Digimon Survive for Xbox One
Survive is currently scheduled for 2020.
Next up is a few ReArise bits...
First up,
a bonus Digimon for those playing the Japanese version of the game
...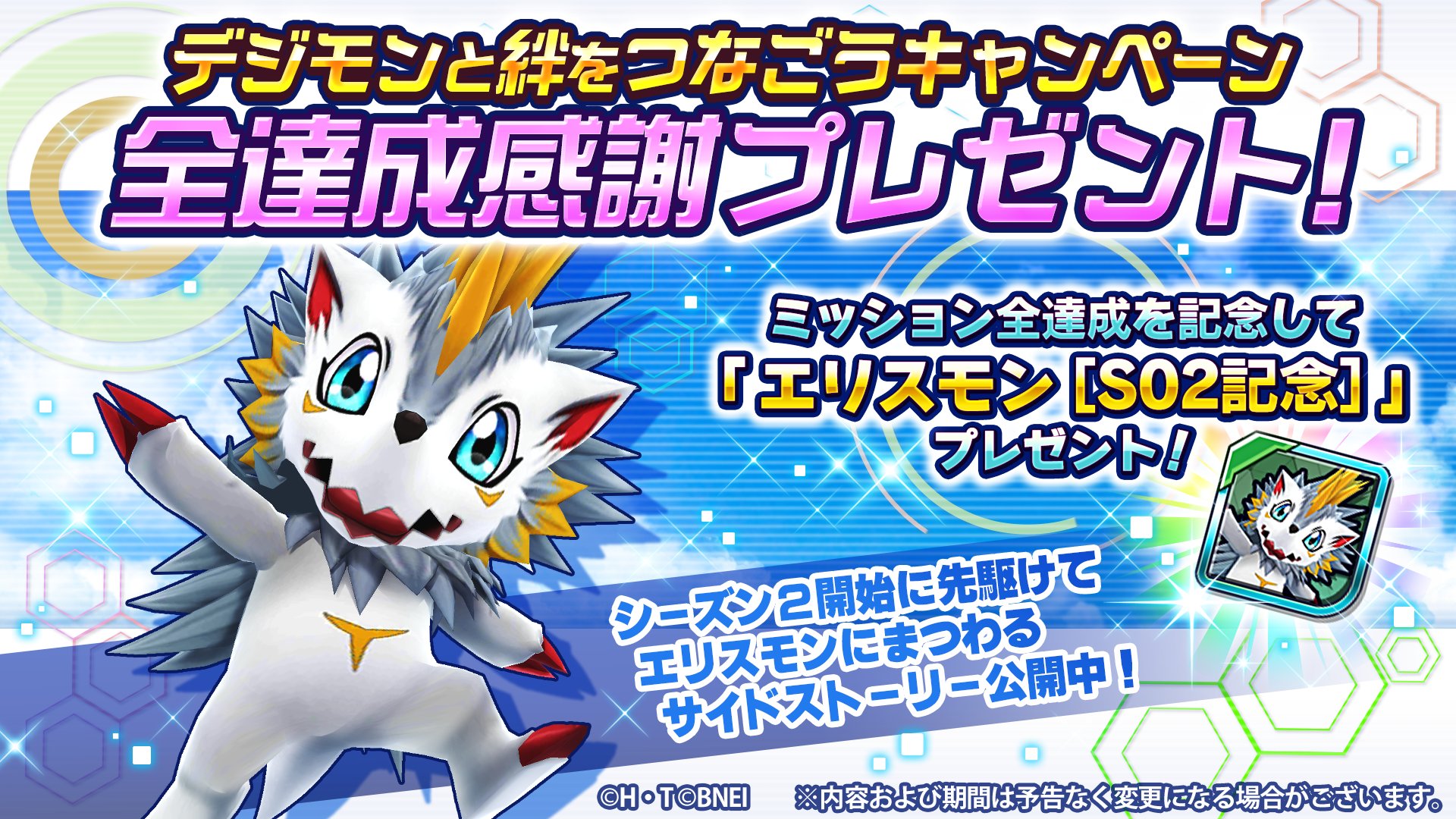 As a prize for a recent campaign, everyone who logs in will get a Season 2 Commemorative Herissmon.
So... free Herissmon if you are playing that version of the game. So hop in and nab it.
For those playing the global version, a bit of a surprise...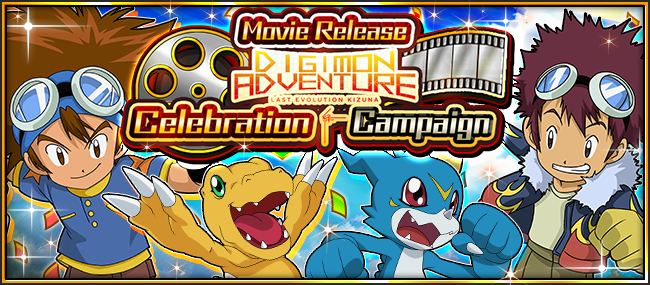 They've jumping a bit ahead and doing a celebration campaign for the release of Digimon Adventure: Last Evolution Kizuna!
There are 4 parts to the campaign.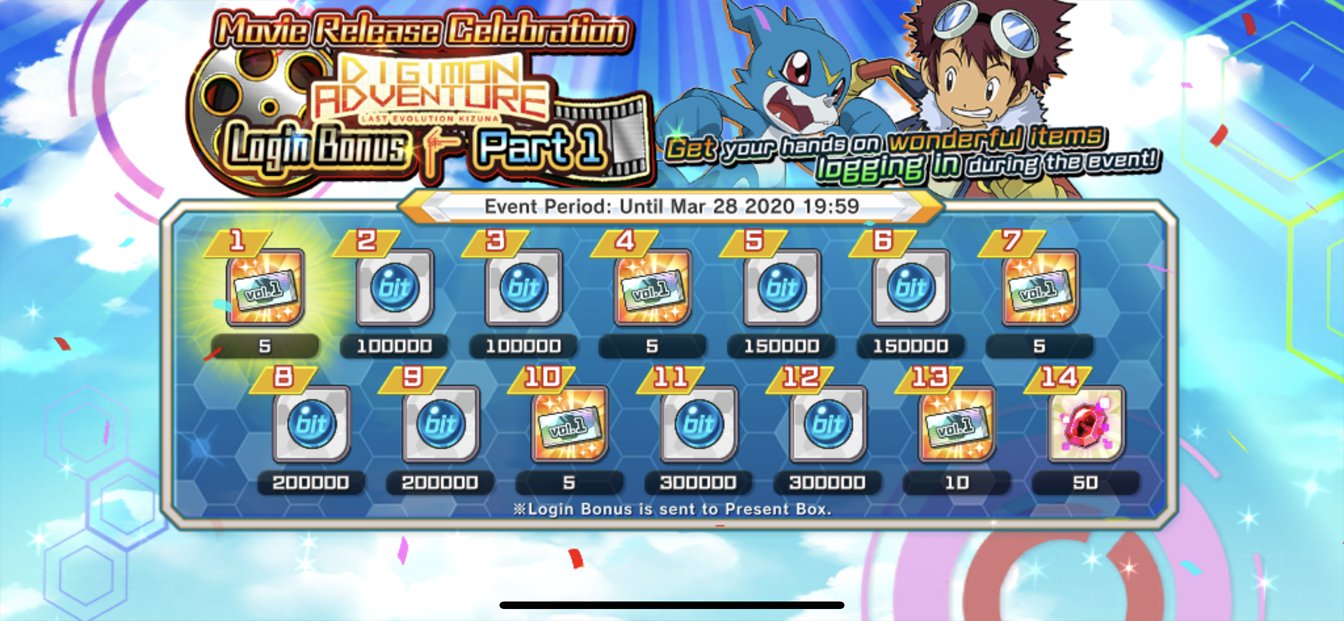 Round 1 of the Login Bonus is currently running and ends March 28th. Each day you get items by logging in.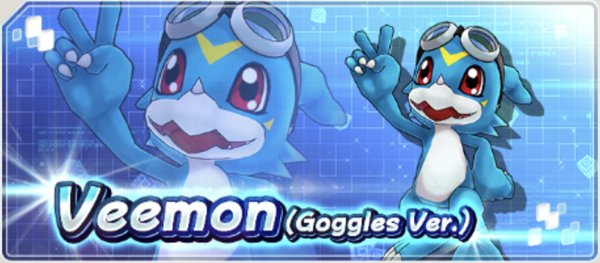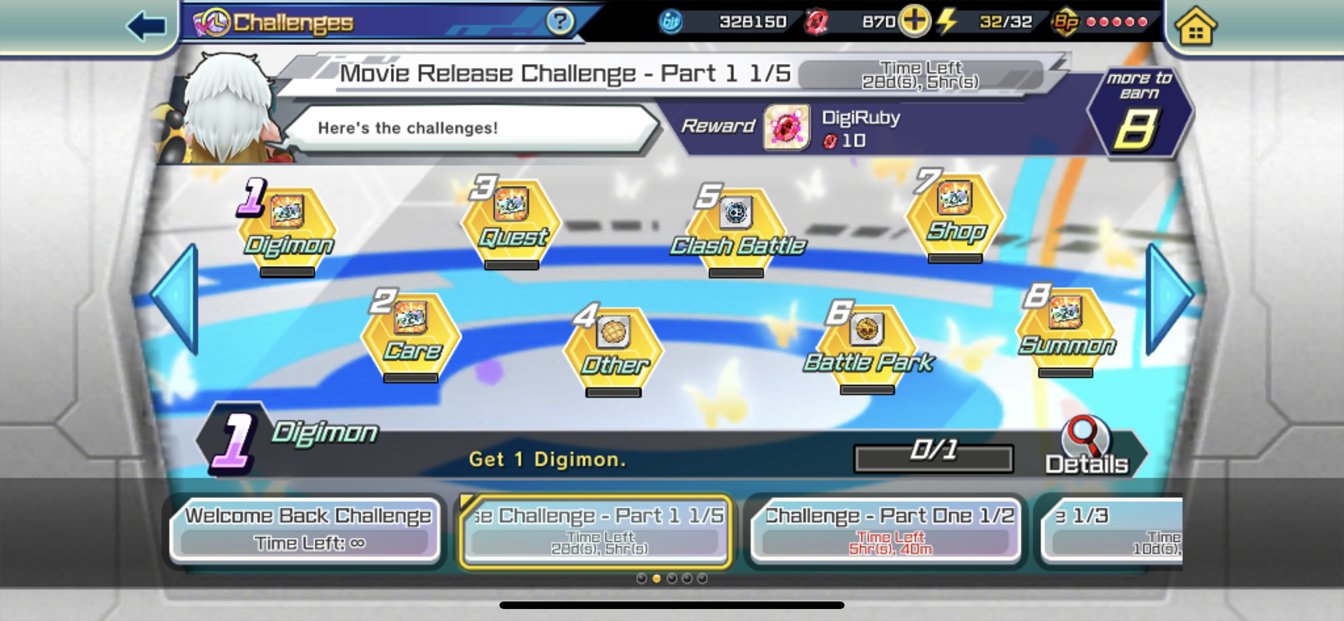 Round 1 of the Challenge runs until April 12th and you get Veemon (Goggles version) for completing it.
Round 2 of the Login Bonus starts on March 25th and ends April 10th. More items for logging in every day.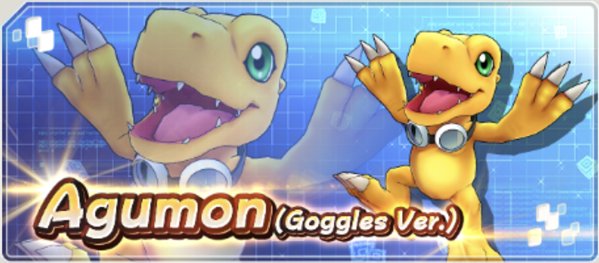 Round 2 of the Challenge runs from March 31st and ends April 29th. You get Agumon (Goggles version) for completing it.
The global ReArise campaigns have (as I understand it) generally been running a year behind to stay matched up with where they happened comparatively in the Japanese version as it was running, so to get the movie event in line with our release is a nice little touch.
Last up, for our V-Pet fans who are either waiting for (or have gotten) their Wave 2 V-Pets...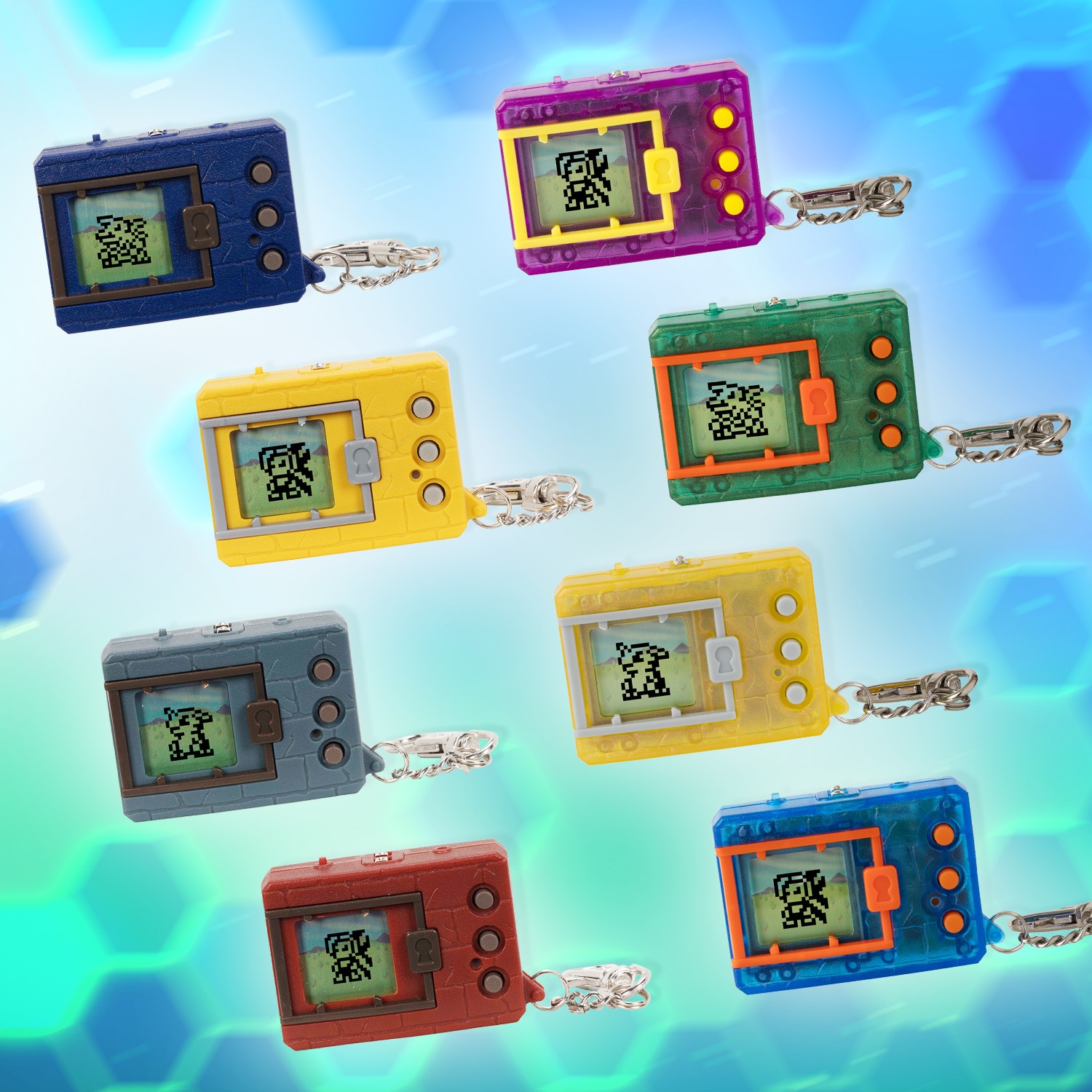 Over on their Facebook
, Bandai is asking for comments for what colors people would like to see in 'another new wave'. So a soft(ish) confirmation of Wave 3 it appears.
Both Waves 1 and 2 were based on the Japanese Version 20th V-pets.
Wave 1 has the Anime Agumon and Anime Gabumon eggs from the Japanese Wave 1.
Wave 2 has the Lunamon and Coronamon eggs from the Japanese Wave 2.
This leaves the Japanese Wave 2 Meicoomon egg as the only version exclusive egg to not show up in a US release yet, so hopefully in Wave 3.
With them publicly asking for opinions on colors, V-Pet fans hopefully will have a nice short wait for the next wave.
For those who want to order Wave 2: (affiliate links)
Purple
Yellow
Green
Blue
And Wave 1 is also still available: (Affiliate links)
Brick
Gray
Blue
Yellow
Our review and breakdown of the Wave 1 V-Pets can be found
here
. Minus the shell colors and exclusive eggs, everything should be accurate to Wave 2 also.
A nice small stack of weekend updates for a number of things!
Thanks to
Nintendo Everything
for the Survive scan and onkei for the translated bits from it.