Show User Social Media
Hide User Social Media
Joined

Sep 8, 2006
Messages

12,248
A few small updates...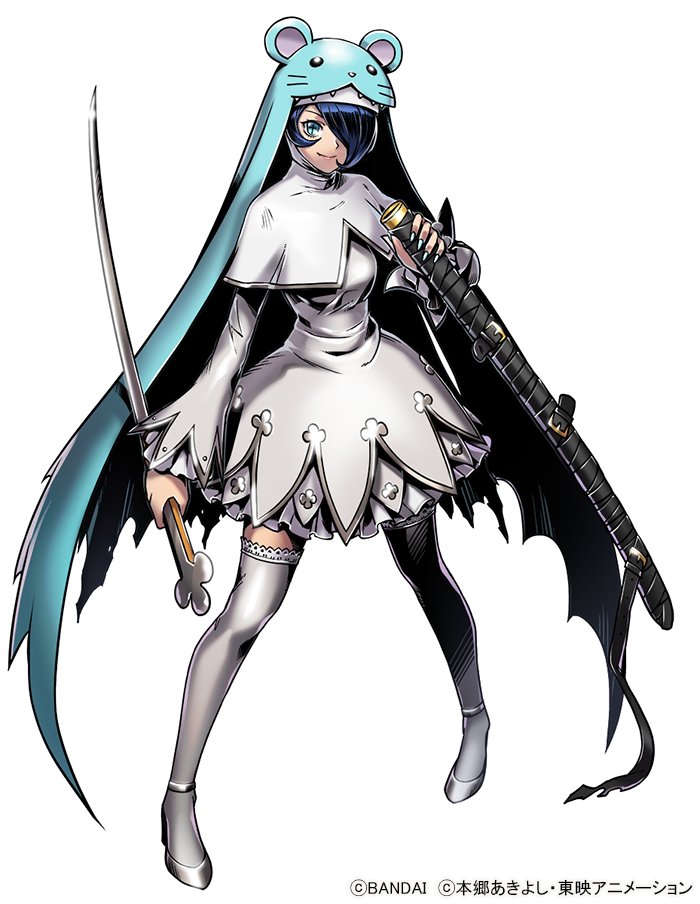 First up, full and proper Bandai artwork for Sistermon Ciel (and it isn't low resolution!) A few elements have been revised from her initial appearance as a regional palette swap (with a few design changes) of Sistermon Noir in Hacker's Memory.
Sistermon Ciel has Data as her attribute.
And a translated profile thanks to garm...
One of the three Sistermon sisters, it wears a veil modeled after a mouse. It roams around various lands investigating unusual phenomena, and reports its findings to Gankoomon. It leads a peaceful life by day, but turns into an assassin who hunts down troublemakers by night. Its Signature Move, "Shirotsume-Ichimonji-giri", is using its cherished sword Shirotsume-Ichimonji to cut the enemy without making a sound.
Bandai previewed these changes to her a day or so earlier with a piece of social media artwork.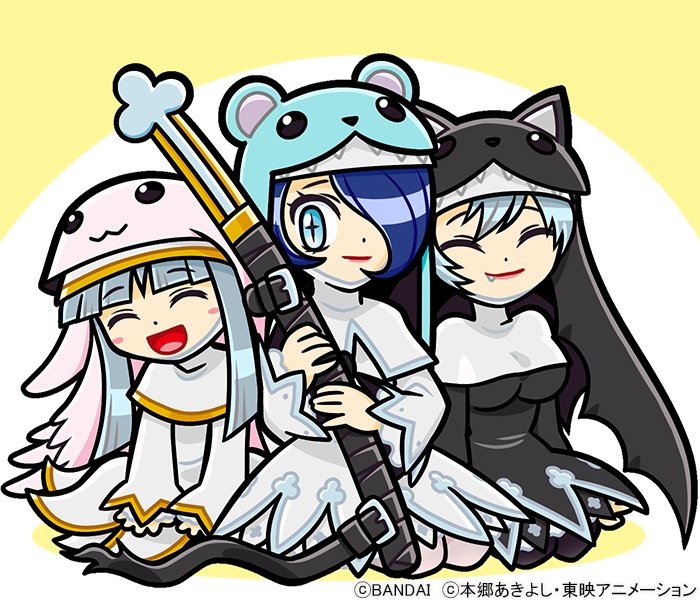 And for those with a 20th Anniversary Digimon Pendulum, you can get her Copymon with the code 231652.
The revised Sistermon Ciel is already being discussed a bit in
the Digimon Channel thread
.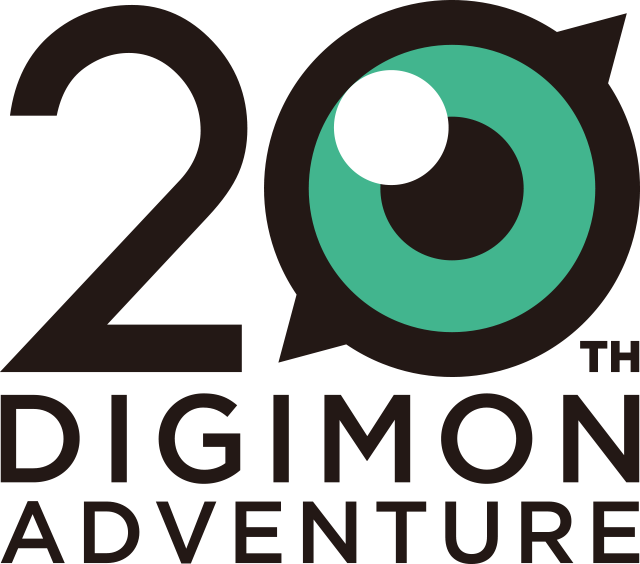 Then a small Twitter update. The
Digimon Adventure Twitter
changed it's username for the 20th anniversary.
If you follow the account on Twitter the change will be mostly invisible to you. If you use bookmarks you'll want to change the address.
Last up...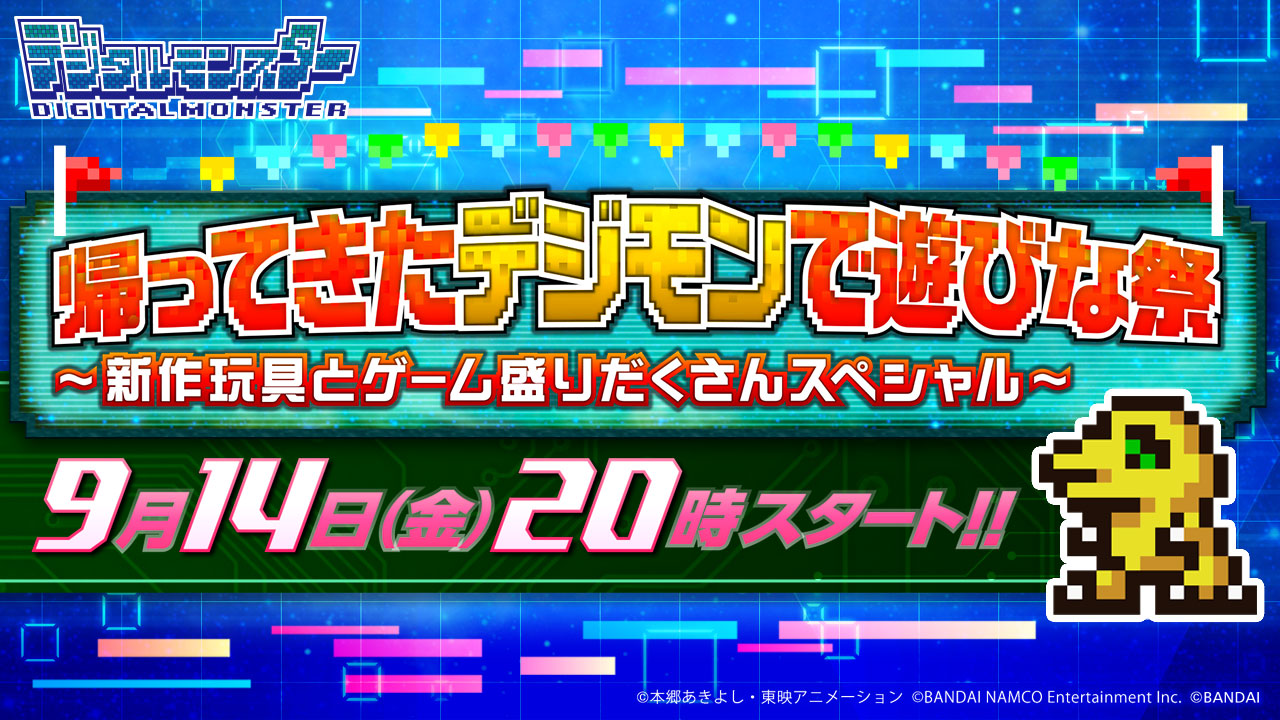 We're just a couple days away from the toy and game livestream and the web addresses for those are now public and on standby.
niconico
Youtube
A few fun midweek updates, with more to come later this week.