Show User Social Media
Hide User Social Media
Joined

Sep 8, 2006
Messages

16,154
A few different bits of news...
First up, at the recent
GME Conference
in Nashville a few days ago (an annual Gamestop event), Bandai was showing off Cyber Sleuth Complete Edition.
Interesting, there were a few oddities based on the one photo we have of Digimon Story Cyber Sleuth Complete Edition that was posted by Bandai staff.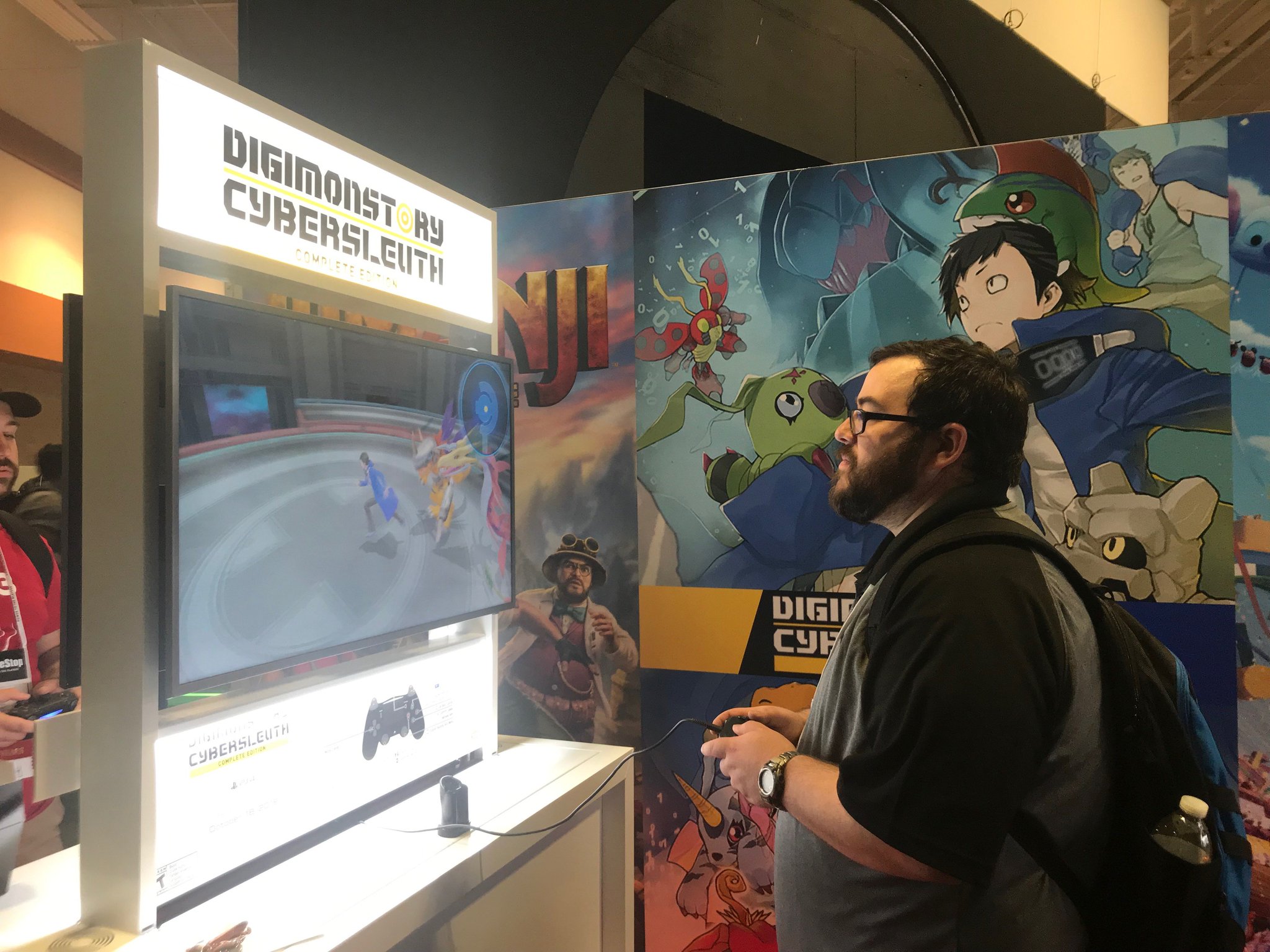 The controller diagram shown at the display is a Playstation 4 controller, and there is a Playstation logo underneath the bottom Cyber Sleuth Complete logo.
No PS4 version of Cyber Sleuth Complete Edition has been announced, and a response to an inquiry was that there is no announcement or plans for the game on Playstation 4.
So if taken at face value, it might just be an older Hacker's Memory display that's had some logos covered up, or some incorrect information was used for the display (for example, the October release date is there, but there is no Switch logo.) But it does make you wonder...
Digimon Story: Cyber Sleuth- Complete Edition for Switch is currently available to pre-order for $50 on Amazon: (Affiliate link)
Digimon Story: Cyber Sleuth- Complete Edition (Nintendo Switch)
The game is out on October 18th.
Then in 'it might not even be Digimon news...'

Media Vision, the developers of Cyber Sleuth and Hacker's Memory have put up a job listing for someone to "create new monster models and upgrade monster models from previous title(s)" and that the game uses "cel-shaded anime-style models".
This isn't necessarily for a Digimon game, but with a new Digimon Story game coming, it's something else to wonder about.
Media Vision has worked on a number of franchises the description could possibly work for, including: Chaos Rings, Wild Arms, Summon Night, and the Shining franchise.
Thanks to
Gematsu
for the heads up.
And last up, a bit of sad news.
Comic artist Nigel Dobbyn has passed. Dobbyn worked on a handful of the Dark Horse Comics Digimon issues that adapted early episodes of the anime during it's original run.
Dobbyn is probably best known by British comic fans for a number of titles, including Sonic the Comic.
Further information can be found via
2000ad
. Thanks to a number of people who sent this in, including someone who
posted it elsewhere
on the forum.