Show User Social Media
Hide User Social Media
Joined

Sep 8, 2006
Messages

17,421
Since there was no episode, and all this stuff got put up pretty quickly after it went up anyways (
mostly in the 2022 post
), waited a bit longer for the batch of stuff that normally goes up on the weekend...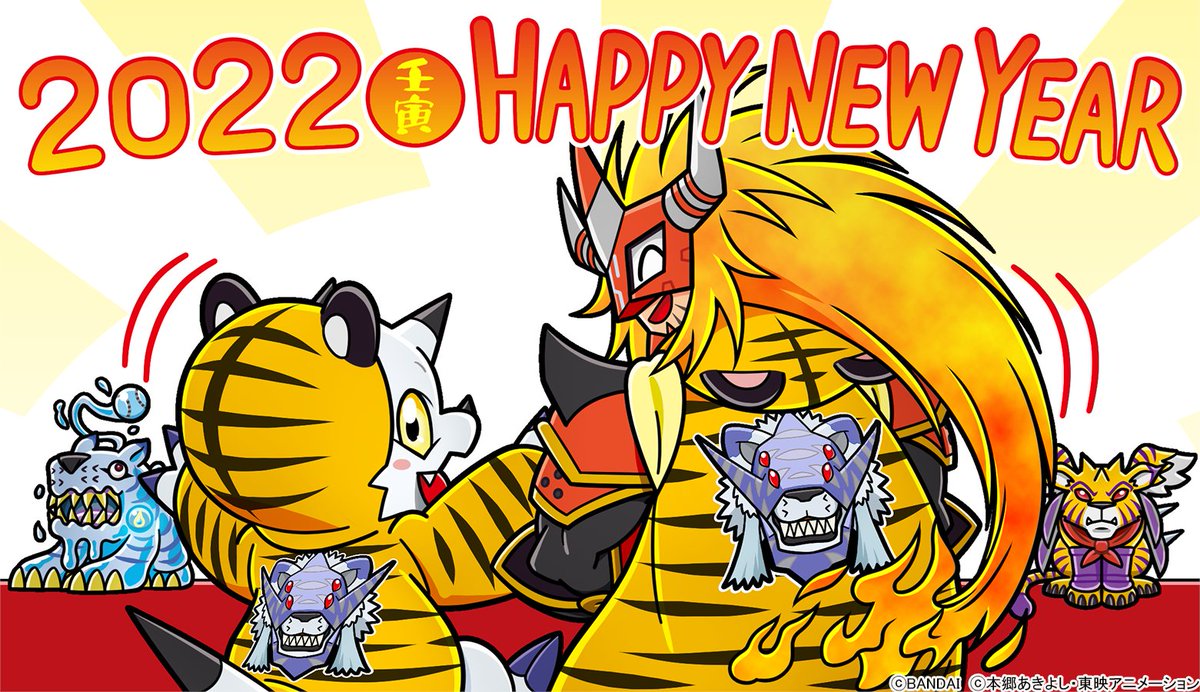 To start with,
Digimon Web
put up a fun image for the new year, along with a message:
Happy New Year 2022

This year is the year of the tiger

And it's the 20th anniversary of Digimon Frontier & the 25th anniversary of Digimon

️

Celebrate the New Year with Gammamon & Agnimon

We look forward to seeing you in 2022
The messages for 2022 kept on coming...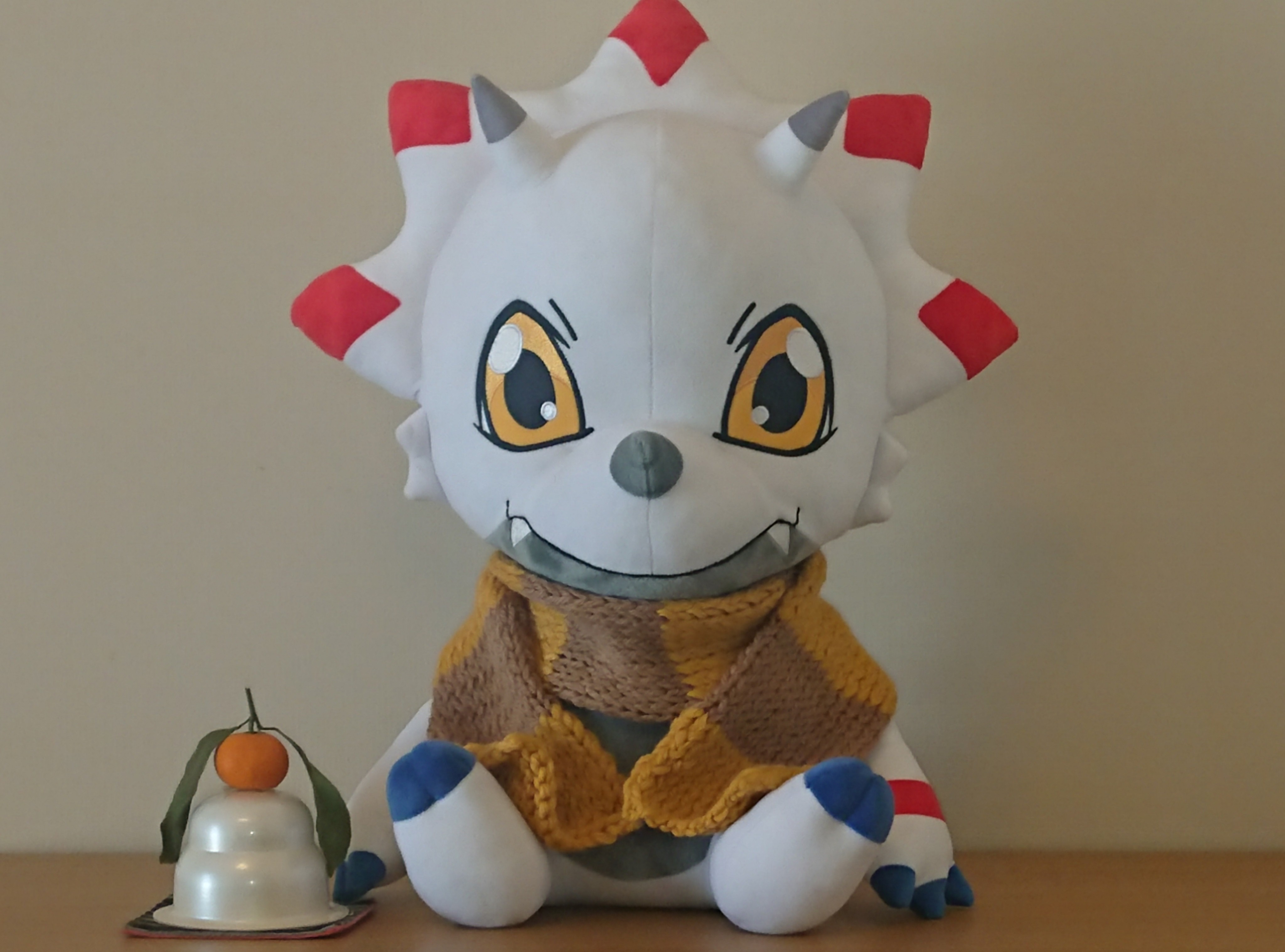 Then from
Digimon TV,
a photo of the Gammamon plush celebrating the new year, and reminding you there is no Ghost Game tomorrow. The attached message:
2022

Happy New Year

Broadcasting in the New Year will start on January 9th. An episode will not air tomorrow. Whether on vacation, at work, or studying, we wish you a peaceful New Year!

We look forward to your support again this year

(S)
And a few more...
From
the Digimon Card Game
we get card art of BushiAgumon and a message:
Happy New Year everyone!

We hope you will have a good time playing the Digimon Card Game this year as well.
And then from
ReArise
we get the girls in New Year's kimonos:
Happy New Year! Today we're showing off the gorgeous Michi, Mayu, Chihiro, & Nozomi in their New Year's outfits!

Currently, Digimon ReArise has a New Year's Eve Sale & New Year's Login Bonus! Don't miss the 3.5th anniverawsry limited gacha & challenges!
Then something not in the other threads...
​
On the social media
for Digimon Sourc Code there was a nice New Year wallpaper for desktop and mobile.
Update- Another went up literally as this was being finished.
Tenya Yabuno posted an image
featuring characters he's worked on in the past year as a Happy New Year image. He thanks everyone for the continued support.
Then a photo and some info...
Director Kakudou posted saying
his tweet from 2021
with the biggest level of response
was the photo
of the Digimon Adventure/02 1999-2001 BD-Box (released in March 2021.)
At the time he posted the tweet he didn't think he'd be involved with the new Digimon show (Ghost Game.)
Then an end of 2021 one...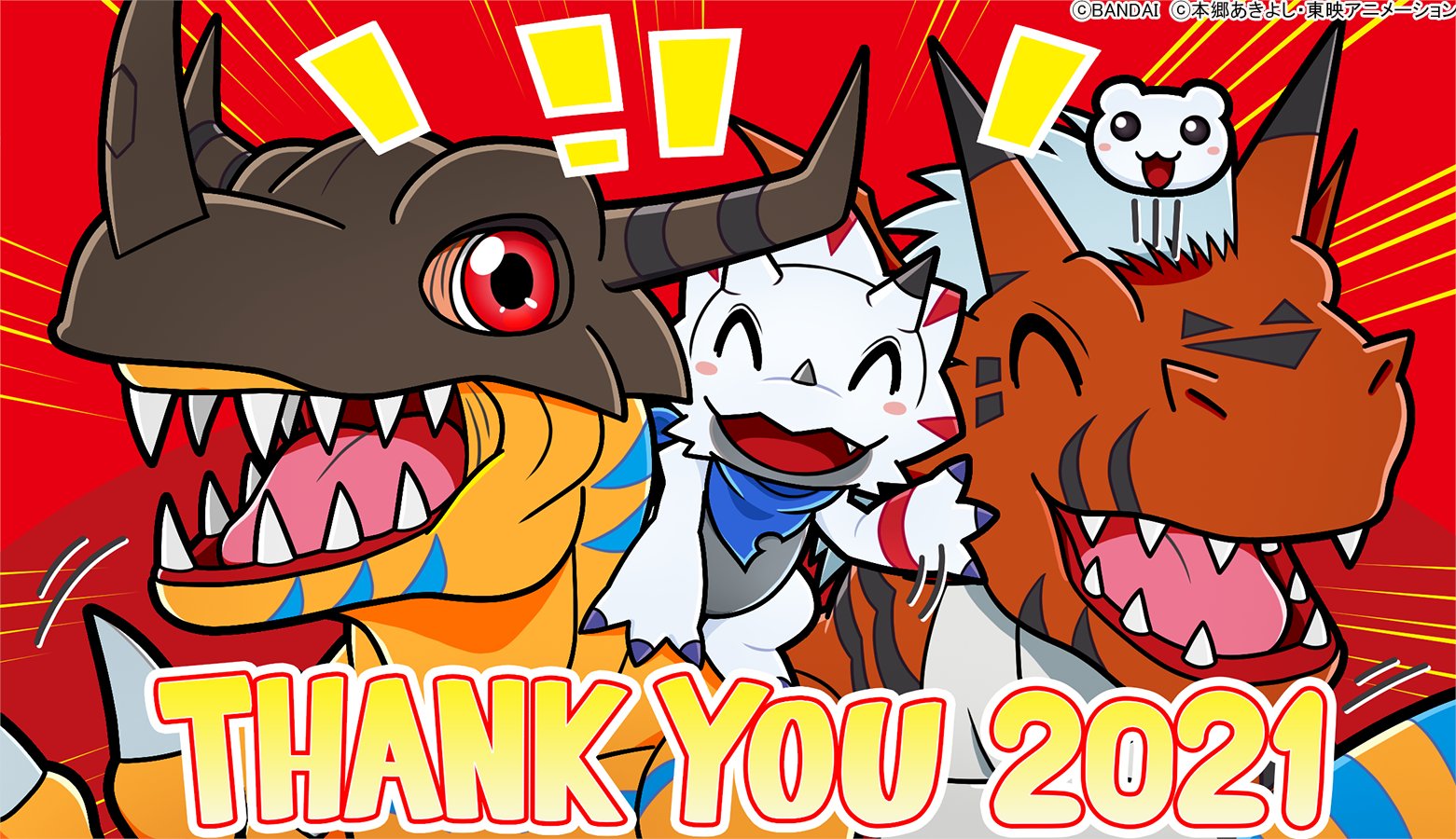 Bandai posted a thank you image and message to
the Digimon Web Twitter
. The attached message:
Thank you for your support in 2021

The anime went from Digimon Adventure: to Digimon Ghost Game. There was also the 20th Anniversary of Digimon Tamers.

Let's get even more excited for 2022

From Gammamon, Greymon, and Growmon, with YukimiBotamon, have a Happy New Year

️
Most of this was already seen, but a few interesting things on top of that.
Last edited: