Show User Social Media
Hide User Social Media
Joined

Sep 8, 2006
Messages

14,494
New X-Antibody (Finalized Diablomon X & Sakuyamon X) Digimon Artwork from MonMon Memo
It's time for a short and sweet MonMon Memo!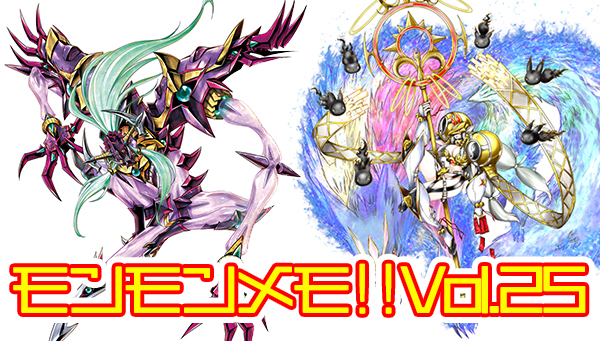 Big Dreamer Taoka is back for
the 26th MonMon Memo
! This time MonMon Memo is showing off some artwork in relation to something we saw earlier this week...
Also, yes, the image they made says 25. That's a typo.
Big Dreamer Taoka did
a preview video of the Digital Monster X earlier this week
with Victory Uchida, which featured our first look at Diablomon X, and our first proper (outside of a shikishi) look at Sakuyamon X. But these were actually early/rough illustrations.
To follow up on the video, MonMon Memo this week is showing off their finalized official artwork!
First up...
Diablomon X! This Digimon who already had a frightening appearance has evolved into a more terrible, horrible figure with the power of X-Evolution!
As'Maria did the design for him, and he will be in both Digital Monster X V-Pets!
Then we have...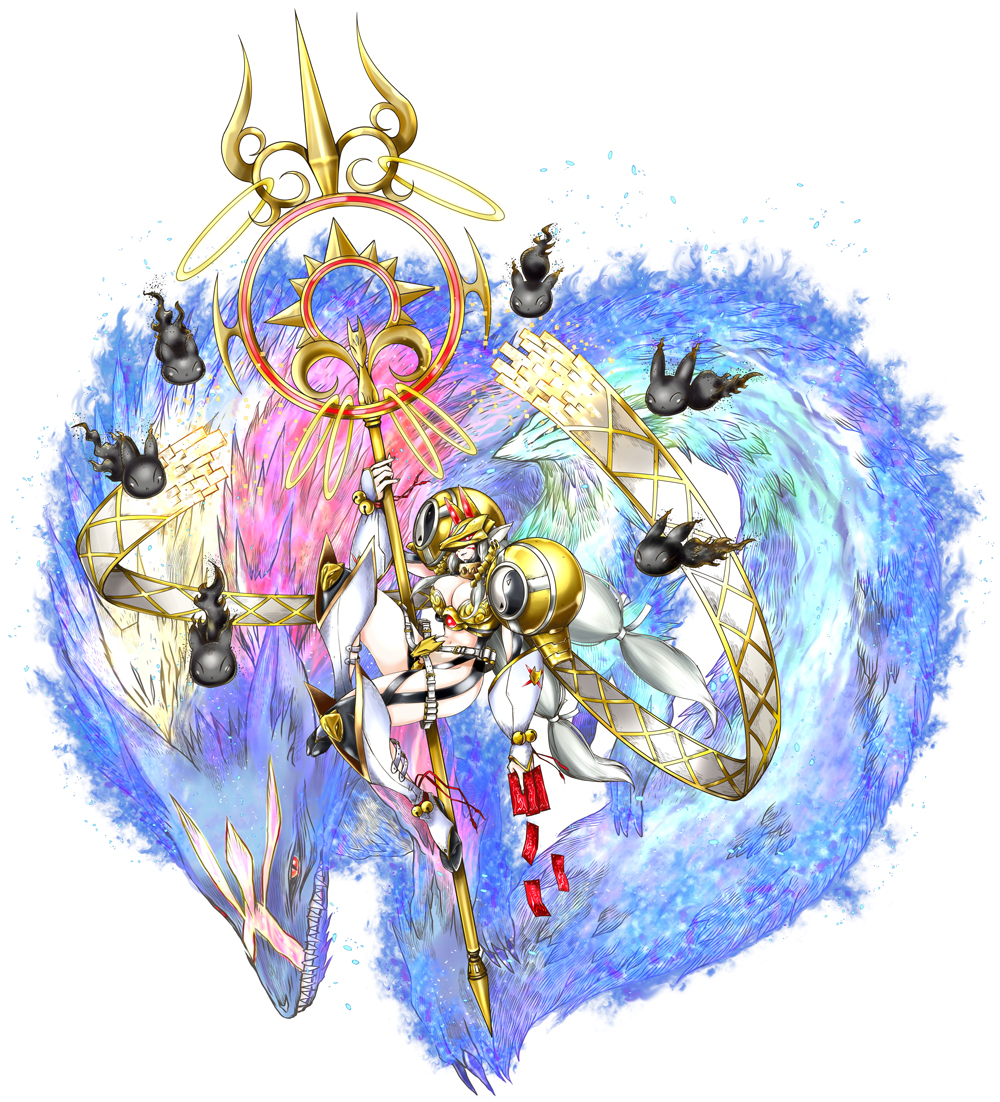 Sakuyamon X! She's powerful from beginning to end. This attractive Digimon has a bewitching look and is filled with overflowing power.
She was designed by Kenji Watanabe and will only be in the Digital Monster X Black.
He asks that you train these Digimon if you get a chance in the Digital Monster X!
They'll follow up on the reveal of the character illustrations with an update on the Reference Book soon, which they hope you look forward to.
Next time MonMon Memo will go over raising, a core gameplay element, and he asks that he you look forward to it.
Further details on the Digital Monster X, including how to pre-order, can be found
here
.
Premium Bandai USA recently announced they will sell the Digital Monster X directly to fans in the US and Canada. Info on that can be found
here
.
Previous MonMon Memos have included:
Cold Mode
Copymon
New Virus Busters
New Nightmare Soldiers
Silver Blue Special Digi-Eggs
Silver Black Special Digi-Eggs, Plus ones in both!
Jogress Digimon
Password Digimon
Overview of the 20th Pendulum, Plus Enemies in Battle Mode
Kenji Watanabe Pendulum Interview
CSA Digivice tri. Memorial
Additional Digimon showing up in the Pendulum 20th 2nd Wave
RagnaLordmon, Jogress of the 20th Anniversary Legend Arms
Pendulum Art Book Sample Pages, Teasers, and Interview Details
Pendulum Art Book Update- Digimon Designer Round Table! Plus Shikishi Artwork
Introductions for the CSA Digivice 1999 and Terriermon Plush, plus X-Antibody Updates
CSA Digivice 1999 Details
RagnaLordmon and Finalized Wave 2 20th Pendulum Packaging
Pendulum Art Book Preview- Twitter, Armor Evos, Omegamon, Chronicle
Digimon in 2nd Wave of 20th Anniversary Pendulums & Art Book Preview
Digital Monster X and X-Antibody Teasers
Digital Monster X Booklet Details
Digital Monster X Digimon Info & CSA Digivice 1999 Booklet Details
Digital Monster X Map System Info
Digital Monster X Battle System Info