Show User Social Media
Hide User Social Media
Joined

Sep 8, 2006
Messages

13,323
New Trailer for tri. part 5!
Make sure you watch until the end...
If the embed doesn't work...
click here
.
Thanks to garm we already have a translation of the trailer. She isn't 100% sure on if she heard every word properly, but it should be at worst, very close.
Hikari!
[on screen text: The more honest and sensitive one is...]
Hikari!
[on screen text: ...The more easily they get broken.]
The Digital World hates us...
Right now, it's likely that the Digital World sees us as a virus-like existence
At the very least, we don't hate Hikari, nor the rest of you.
I wonder if there's really such a big difference between what children see, and what adults see...
For what reason exactly were we chosen?
Meicoomon is her partner, you know!
She's irreplaceable!
What's... what exactly is wrong with caring for my friends!?
Your friend is in pain! I won't forgive... that selfish logic of yours!
Big brother... why?
In addition to the new trailer...
We also have the cover for the home video release, which looks fantastic!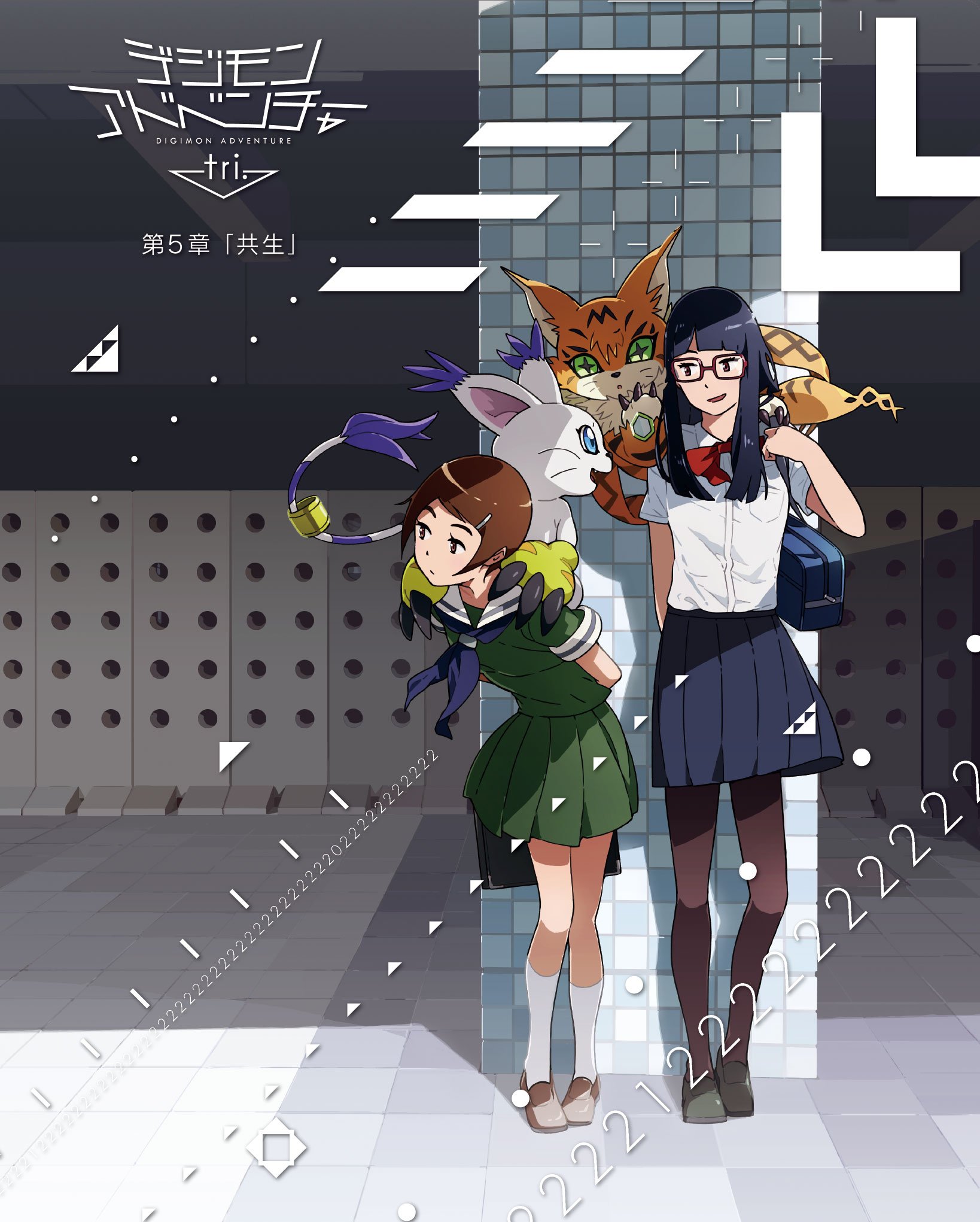 It's a gorgeous piece of art of Hikari, Tailmon, Meiko, and Meicoomon by Uki Atsuya. It's fantastic to have it so large and clean already!
The standard Blu-ray and DVD are roughly what we expect.
A transparent sleeve with an Uki Atsuya drawn cover in digipak style packaging for it's initial production run.
As physical bonuses they will include 8 pages of line notes and a 16 page booklet.
On disc bonus features have not been announced yet.
It will swap to normal Blu-ray and DVD style cases with an insert and no longer include the booklet once these sell out.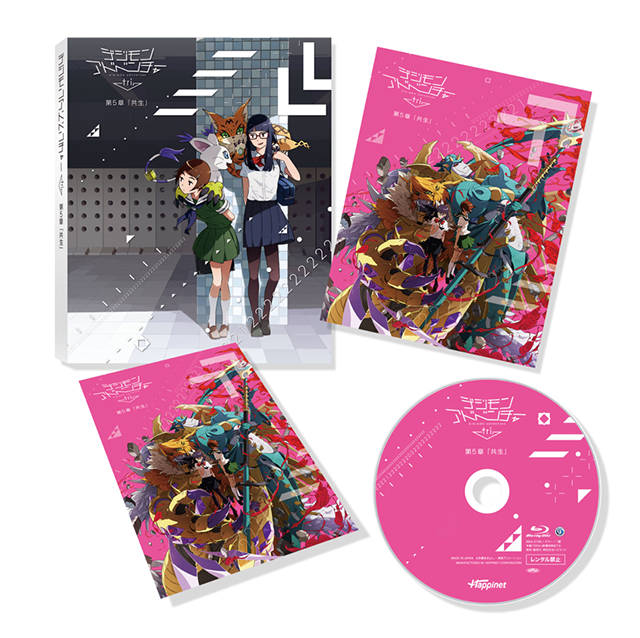 The DVD will be 7,000 yen and the Blu-ray will be 8,000 yen and be available November 2nd.
Like Parts 1 thru 4, there will also be Amazon exclusive versions which include a B2 size (roughly 20 by 29 inches) cloth poster.
And tri. part 5 is currently available to pre-order right now if you want to hop in early! CDJapan links are affiliate, Amazon Japan are not.
Digimon Adventure tri. Part 5 Blu-ray
Digimon Adventure tri. Part 5 Blu-ray (Amazon Version)
Digimon Adventure tri. Part 5 DVD
Digimon Adventure tri. Part 5 DVD (Amazon Version)
The prior tri. Part 5 thread is
here
.
We will put up the DVD packaging shot shortly. Toei gave out the wrong image (It was just the Blu-ray image with different compression.)