Show User Social Media
Hide User Social Media
Joined

Sep 8, 2006
Messages

12,976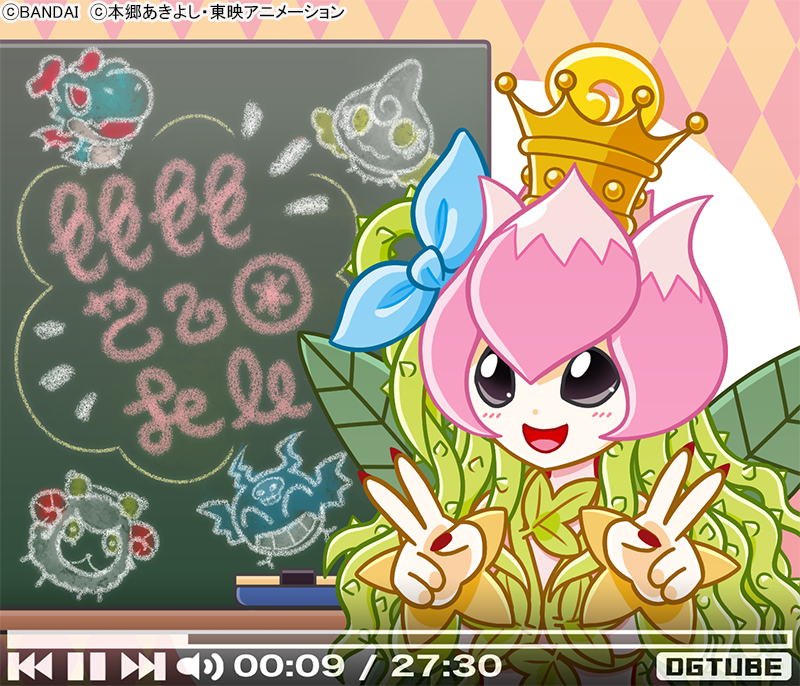 A few different recent things to show off today.
First off, a stack of social media art, and first for that is an image of Lilymon being a streaming personality.
The Digimon Web account
posted this art along with a fun message:
"Heyaaa [everyone]!!! Hello!!!

Got some news to deliver today!"

It looks like Lilymon saw the video site 'Apptube' and wants to be a princess vtuber.

Playing games, singing songs, talking. Princess Lilymon is aiming to be a popular vtuber!
Next up, another one having to do with streaming...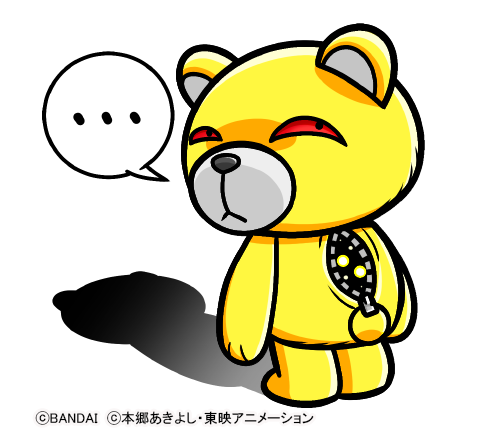 Another fun bit of social media art from
the Digimon Web account
, although the message will need a bit of explaining:
We see the tag #生神もんざえもん [NamagamiMonzaemon] but what is that? One of Monzaemon's friends?
A short explanation...
A Japanese Virtual Youtuber has been playing Digimon World & something seemingly happened with Monzaemon in it, so Japanese viewers have been posting that hashtag, which combines the Youtuber and Monzaemons names.
The last bit of social art...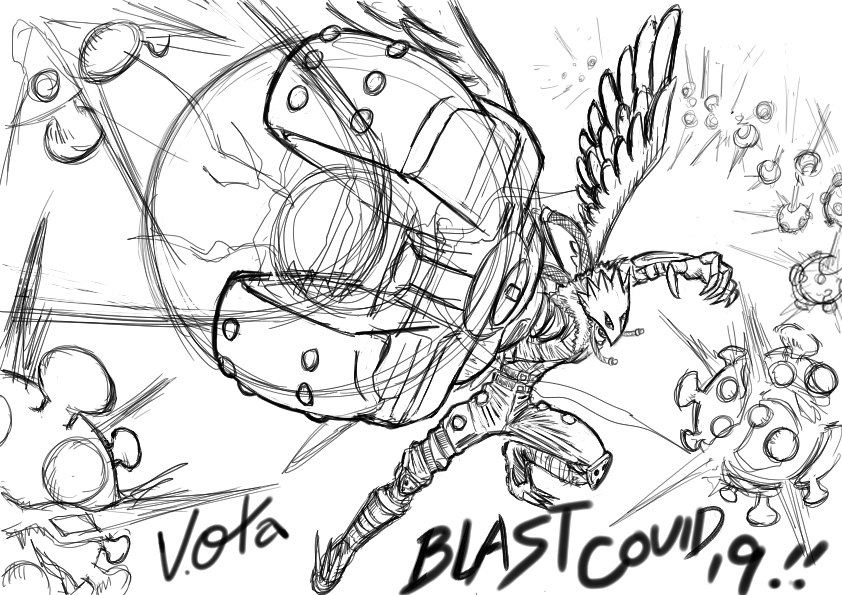 Volcano Ota, hero of all Digimon fans,
shared another image and message
of a Digimon fighting the Coronavirus. This time it's Beelzebumon Blast Mode. And the message is:
Since people were pointing out his technique name, and I felt like drawing, this time here's Beelzebumon Blast Mode! Some of you may be thinking "This guy's getting a bit ahead of himself due to his previous Leomon drawing!" (I don't deny it

), but once I start drawing stuff like this, I strangely get into the "groove" of it... Anyway, let's all work together and do our best!
Another nice batch of social media art for the week.
Next up..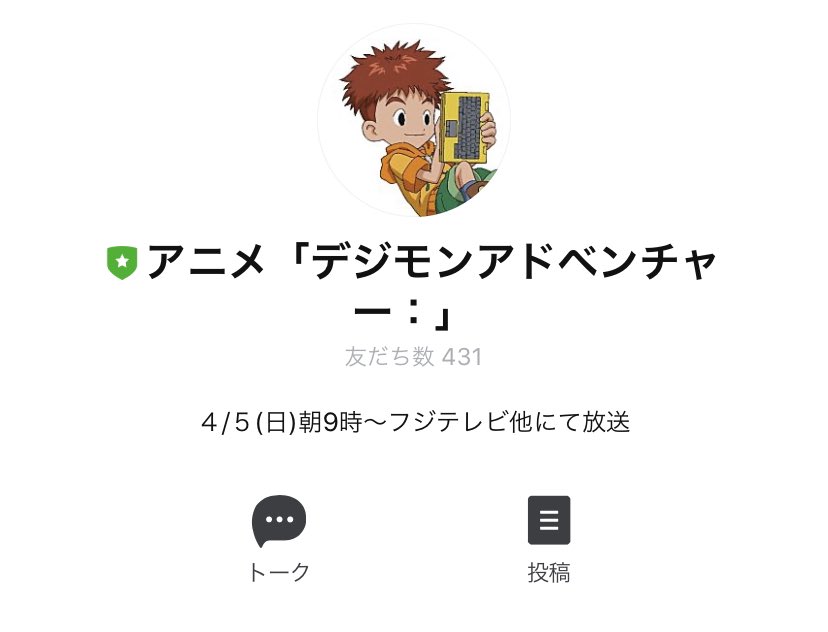 If you use Line,
Digimon Adventure: has opened an official account
. The avatar is Koushiro playing with a 2-in-1 style laptop that looks very much like the classic Pineapple laptop from Adventure.
The QR code above (and at the link) allows you to add the account.
Then we have card game stuff!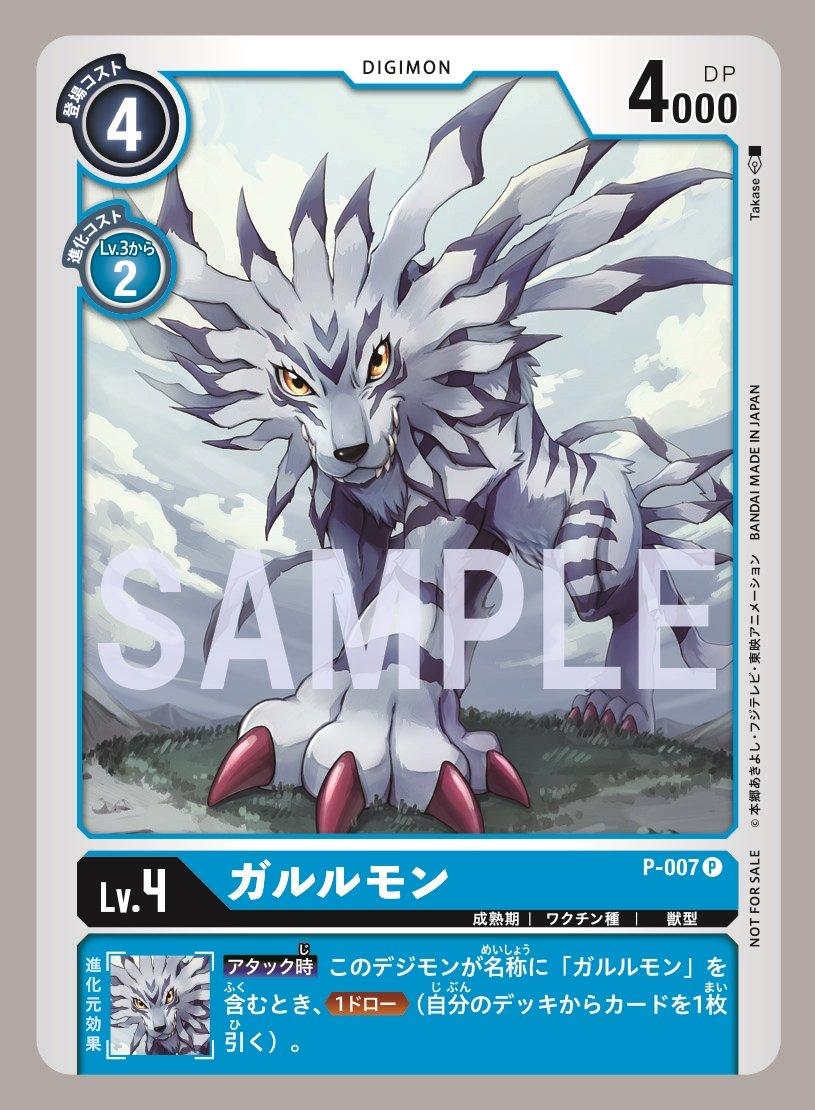 A few days ago we got a really nice look
at the Garurumon and WereGarurumon promo cards that came with
the new issue of V-Jump
!
And last up...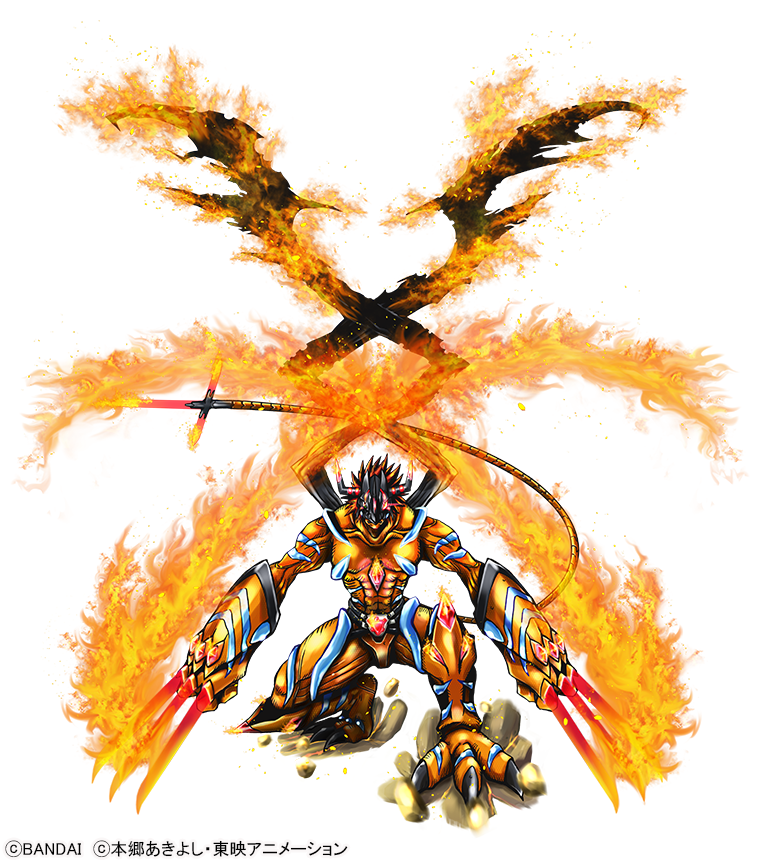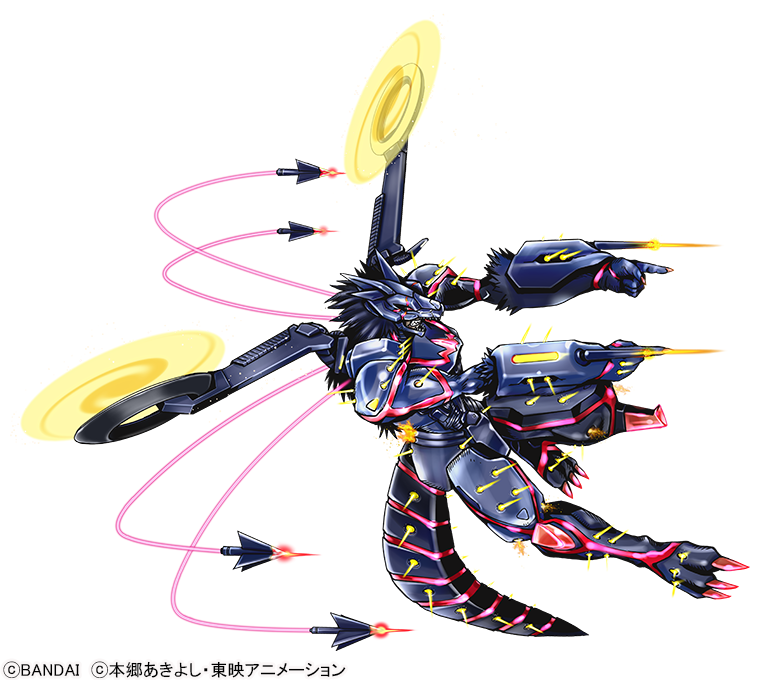 Over 2 tweets the Digimon Adventure Twitter posted an explanation of how they came up with the names for the new evolutions in Kizuna! (
Tweet 1
,
2
):
We had a tough time coming up with the names of the new Digimon "Agumon- Bonds of Courage" and "Gabumon- Bonds of Friendship." There were many suggestions put on the table, like having it be all English like "BraveAgumon" or adding Taichi Yagami's initials "TY" at the end of the name... Deciding on the names was a rough journey.

The movie production side suggested "There are going to be people of all ages, from old to young, male and female, who will be watching the movie, so why not have names where they can understand the meaning just by seeing it?" to which we said, "Good point! Then let's just make really obvious names!" which is how these names were decided.
Just a small batch of updates for the end of the weekend.