Show User Social Media
Hide User Social Media
Joined

Sep 8, 2006
Messages

12,233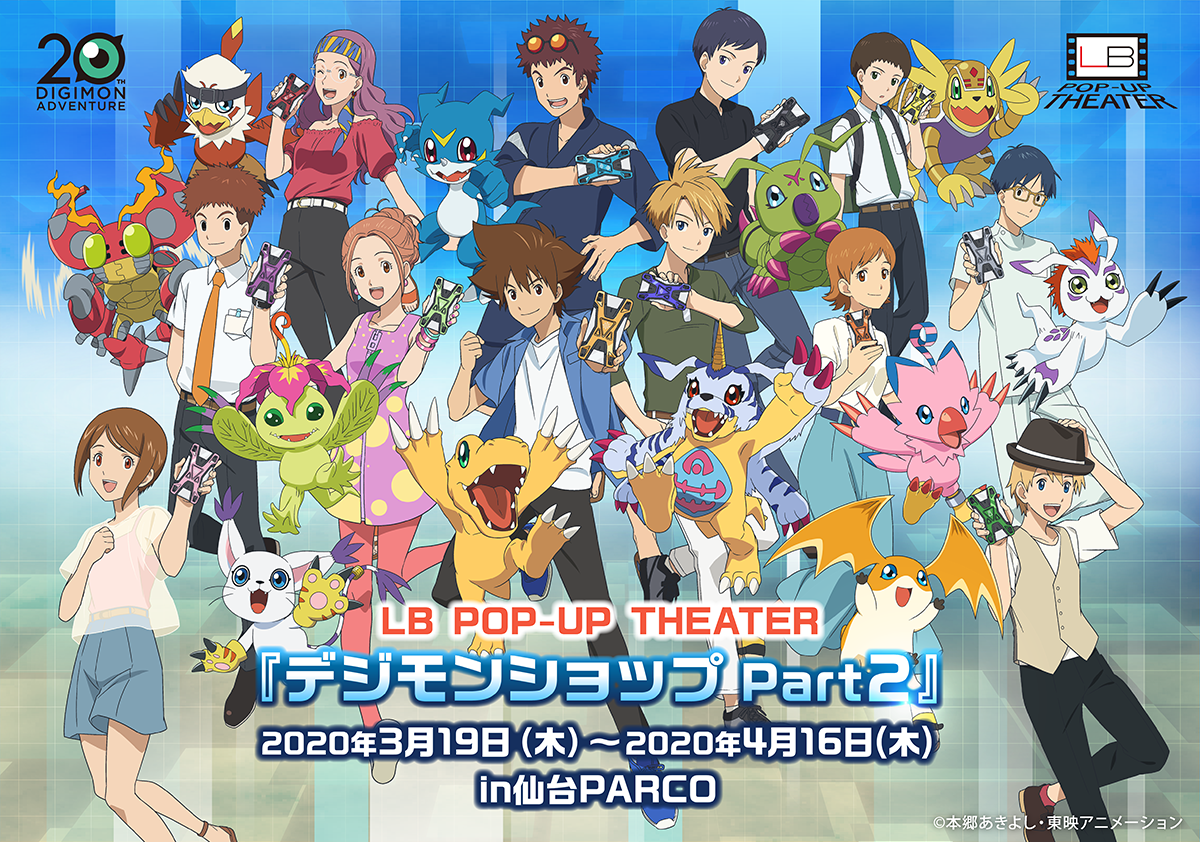 A few Limited Base updates for Friday!
First up, the Kizuna shop at the Limited Base in the Namba Marui closed a couple days ago as scheduled.
Limited Base has announced a new Limited Base store opening in Sendai. The first shop it will run will be the Digimon (Kizuna) Shop 2 that is still open at a few other locations. In addition, this will be the second 'Pop-Up Theater' location, featuring a mini theater that will run animation tie-ins to the attached shop.
The new LB Pop-Up Theater
will be at the Sendai Parco Main Building, on the 5th floor. The Digimon Shop will run March 19th (the day it opens) until April 16th.
The other 2 shops are still open as scheduled:
It will be at the
Limited Based in the Ikebukuro P-Parco
(3rd floor), in Ikebukuro, thru April 18th.
The Limited Base Pop-Up Theater at the Shibuya Parco
(on the 6th floor), thru April 16th.
The various products and setup for the new Sendai location is the same as the other LB Pop-Up Theater, including showing the second short.
The details we wrote up about that (including product listings) can be found
here
, with a later update with more products
here
.
They have also announced a new wave of products for the 3 shops beginning on March 19th.
First up, another travel related item...

Suitcase belts, to put around you luggage. This is available in 2 themes and costs 2,500 yen each.
The next four items feature items themed after the
Kumamon Adventure collaboration
(
more info.
) This is the first time Kumamon Adventure related goods will be sold, with prior goods only given away in contests.
A Kumamon Adventure mug featuring the logo, keyart, and anniversary logos for both Digimon Adventure and Kumamon. It costs 1,500 yen.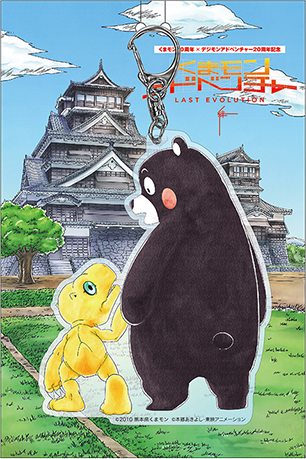 A keychain featuring the key art of Agumon and Kumamon. It costs 1,000 yen.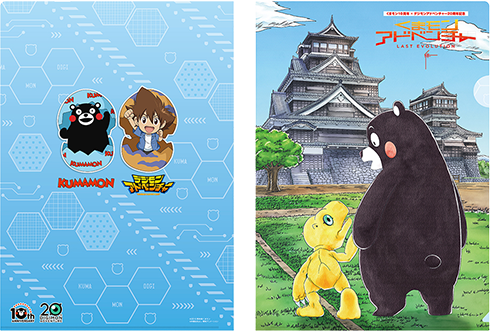 A clear file with the key art on one side, and new art of Kumamon and Taichi on the other. It costs 400 yen.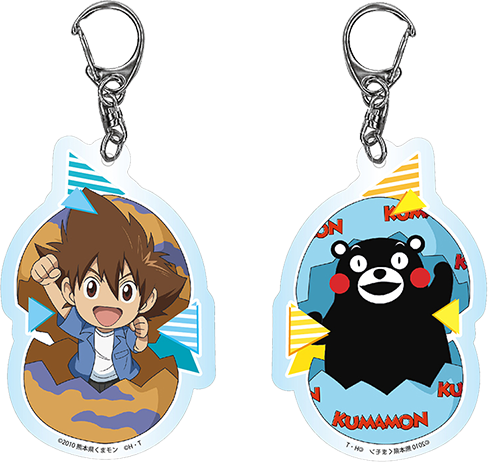 A two-sided keychain featuring the new art of Kumamon on one side and Taichi on the other. It costs 600 yen.
A bit of a surprise to get a new pop-up theater (both have launched with Digimon) and a few new products to nab for anyone who will be in Japan.
You'll want to contact an intermediary to get these items sent to you. WtW is not affiliated with any, but here are a selection of intermediaries that have worked well for various WtWers and their friends in the past:
From Japan
Rider Proxy
Nippon-Yasan
Be aware many intermediaries do not carry items from specialty shops since they can't be ordered online. You will need to ask them and explain what you want very carefully (perhaps with a photo.) Some intermediaries will potentially still not be willing to get the item (or may only be willing to at great cost.) Realistically to get anything from the pop-up shop at a reasonable cost you'll have to find someone who is actually going and ask them to pick you up something.
Some of the intermediaries have a full store front and may have the item listed, so you may want to check that first.