Show User Social Media
Hide User Social Media
Joined

Sep 8, 2006
Messages

16,135
Time for some updates on this!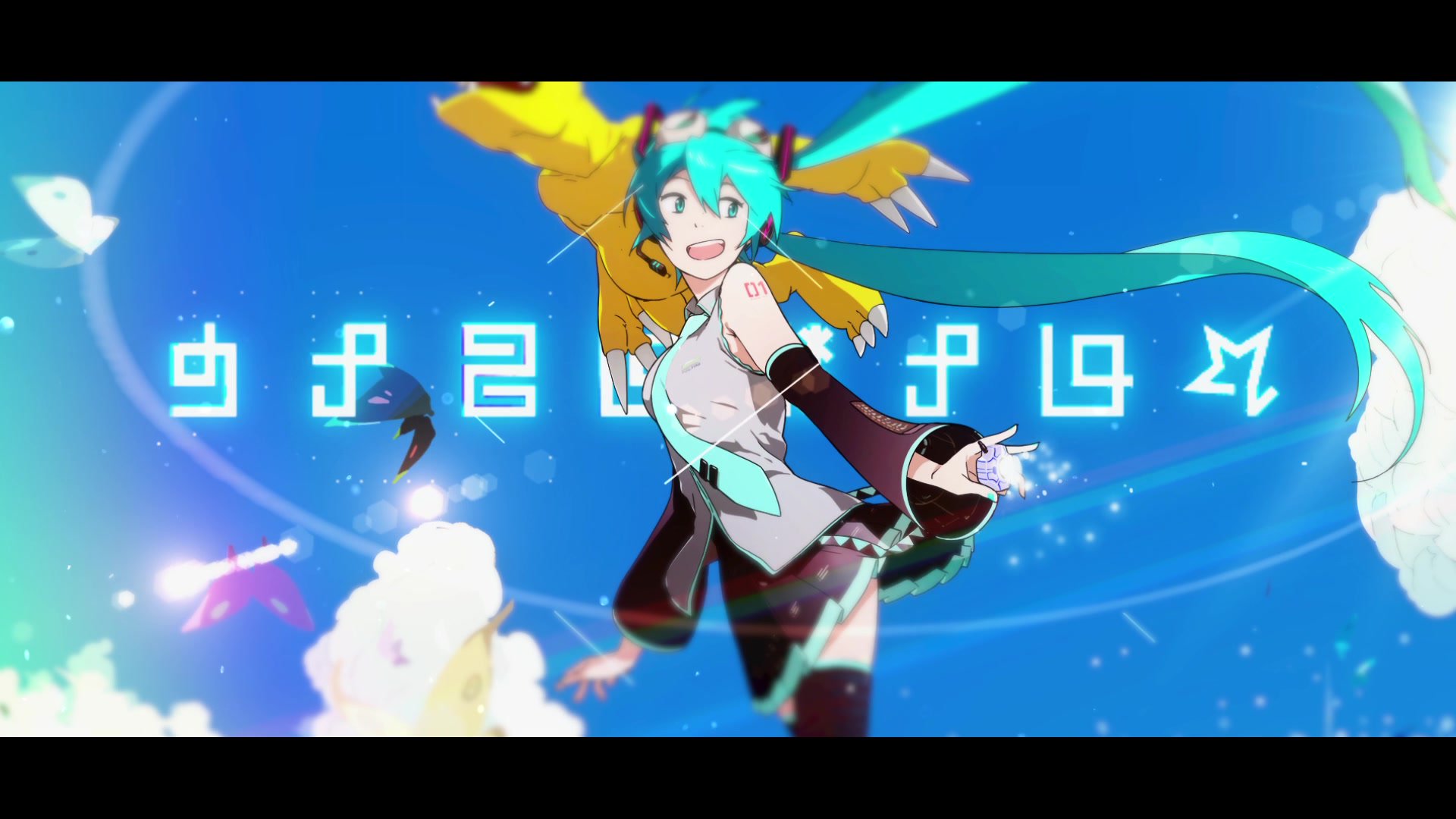 It's been quite awhile since the Hatsune Miku and Digimon Adventure 20th Collaboration was announced, and after a few smaller updates, we have a decent amount of new stuff!
A good amount of this was announced at a Miku event that just ended, so some details aren't as clear as they will be when we get official press details. We'll update the below as we can.
First up,
the Miku Twitter
has posted that the music video for the Miku version of Butter-Fly will be released tomorrow (about 23 hours from this posting.) The arrangement for this version of the song is by MikitoP.
Then via various images posted to social media...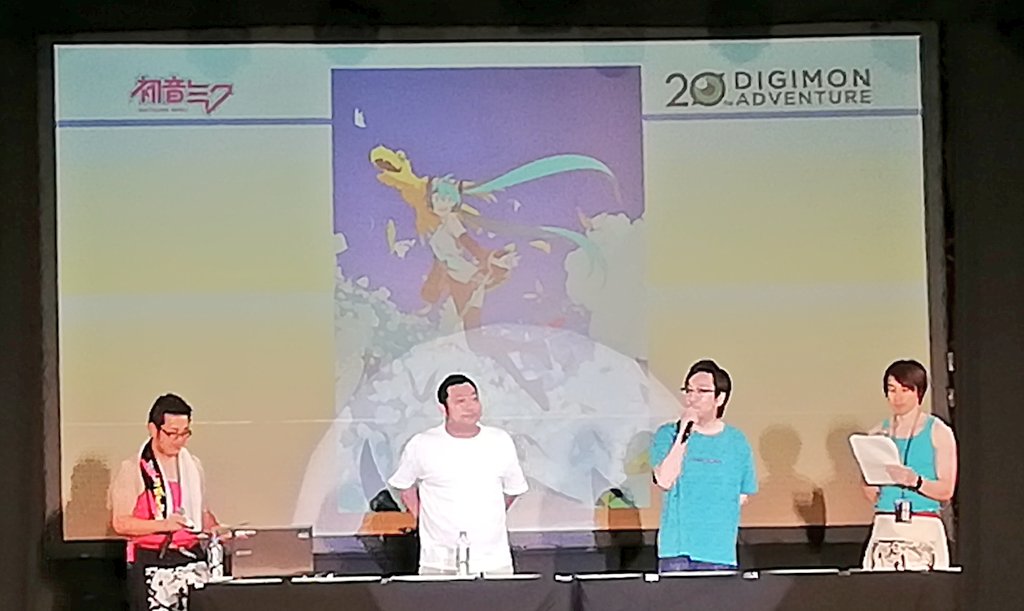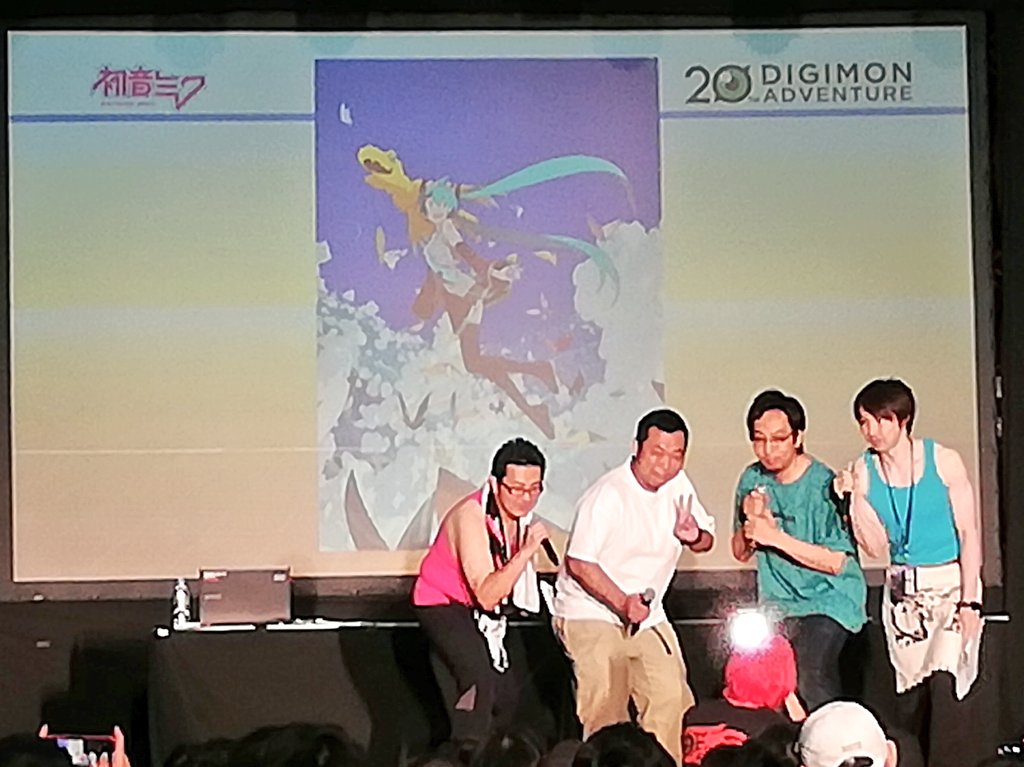 The start of the announcements of the various collaboration details. Digimon movie producer Yosuke Kinoshita can be seen in the white shirt. The other's aren't familiar to me at first glance, but Miku/Vocaloid staff wouldn't be surprising.
Various Vocaloid and Digimon collaboration images that are credited to Toei: (I believe I have the Vocaloid names right...)
Hatsune Miku in Agumon Costume
Megurine Luka in Gabumon Costume
Kagamine Len in Patamon Costume
Kagamine Rin in Tailmon Costume
The Miku in Agumon costume is the same one that was
confirmed to be getting a Nendoroid
a couple days ago. No announcement was made that I can tell at this time that the others will appear in anything other than artwork.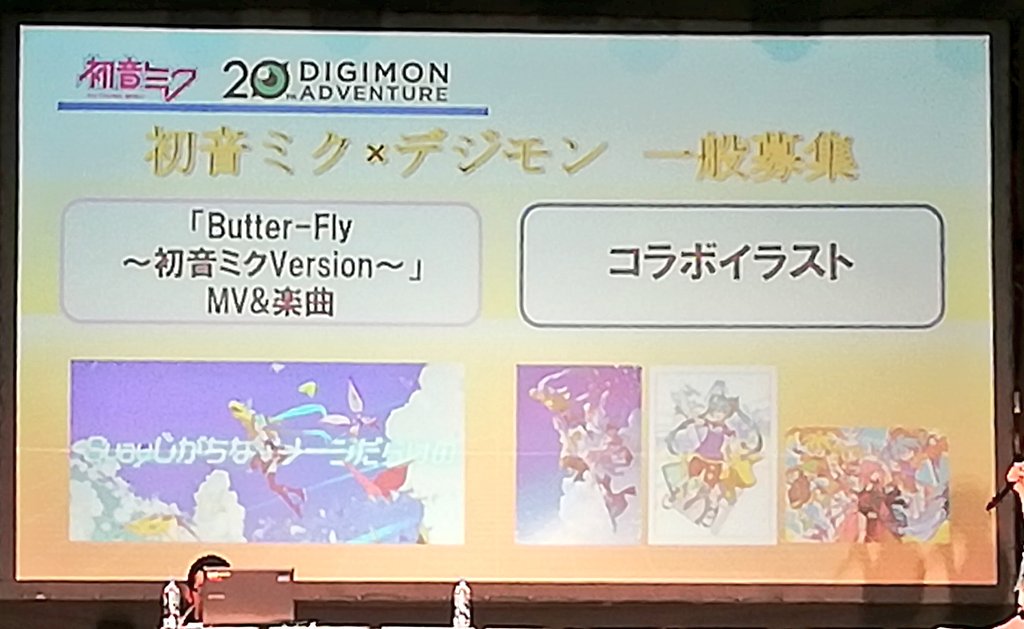 The left side is mentioning the song, the right side is previews of more collaboration art. We have a better shot of the first one below, the second one shows Miku dressed as Taichi with Agumon, and the third is a bit hard to make out at the moment to be honest...
We have a slightly better shot of one of those new pieces of art...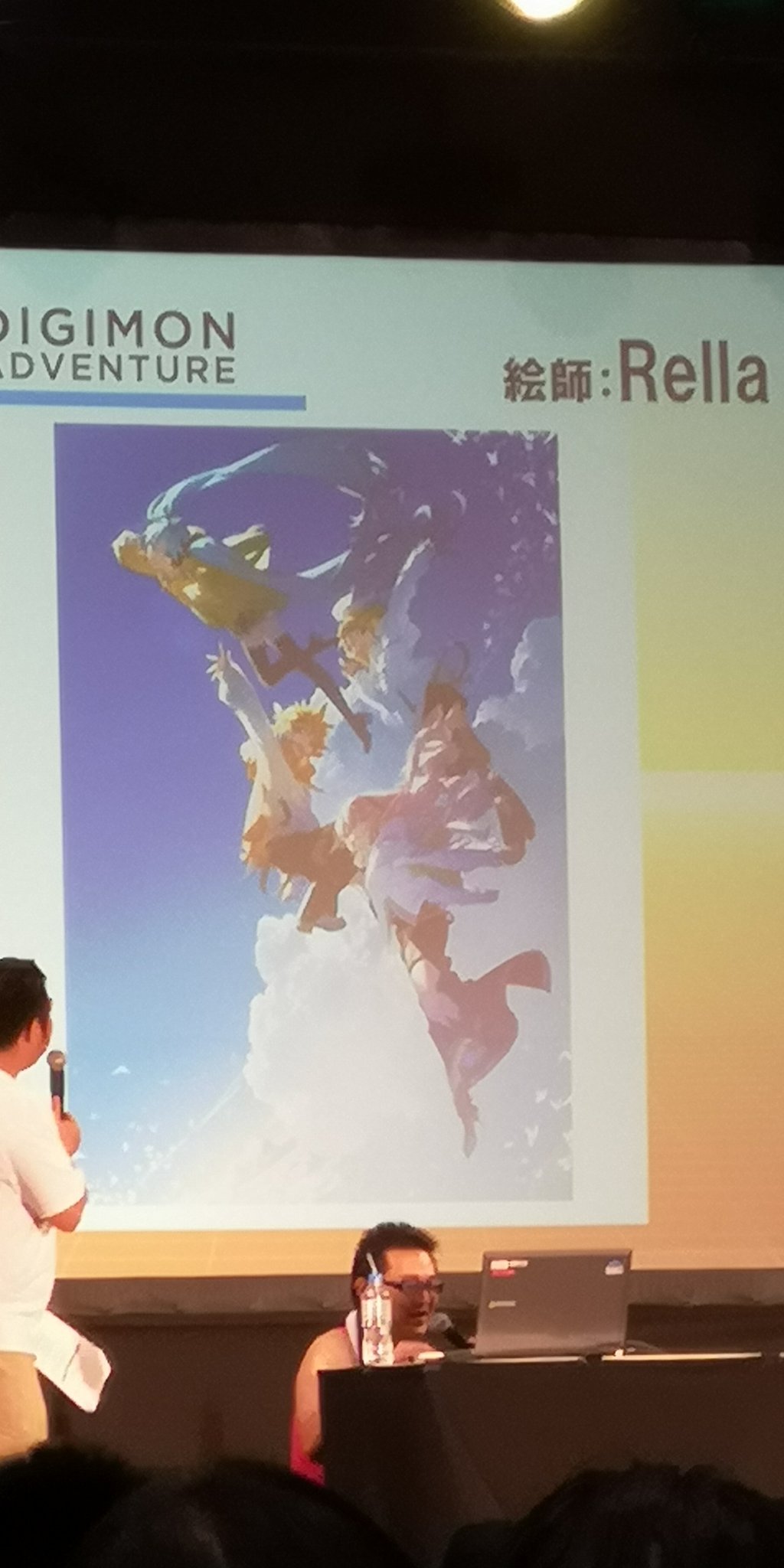 This image looks to show the Vocaloids in their Digimon themed outfits, with the theme itself appearing to be based on the original tri. promotional image drawn by Uki Atsuya. This new image is drawn by Vocaloid illustrator Rella.
Hopefully we get some more official press images and info so we can get the art at a much higher quality and more details on what else might be showing up (if not immediately, perhaps when Butter-Fly Miku Version is released tomorrow.)
Thanks to
white_ashes_wa
(
2
),
minakami0204
, and
tech_a
for the images and info.