Show User Social Media
Hide User Social Media
Joined

Sep 8, 2006
Messages

14,299
With the Tamashii Nations event going in Japan we have some new Digivolving Spirits info to go over!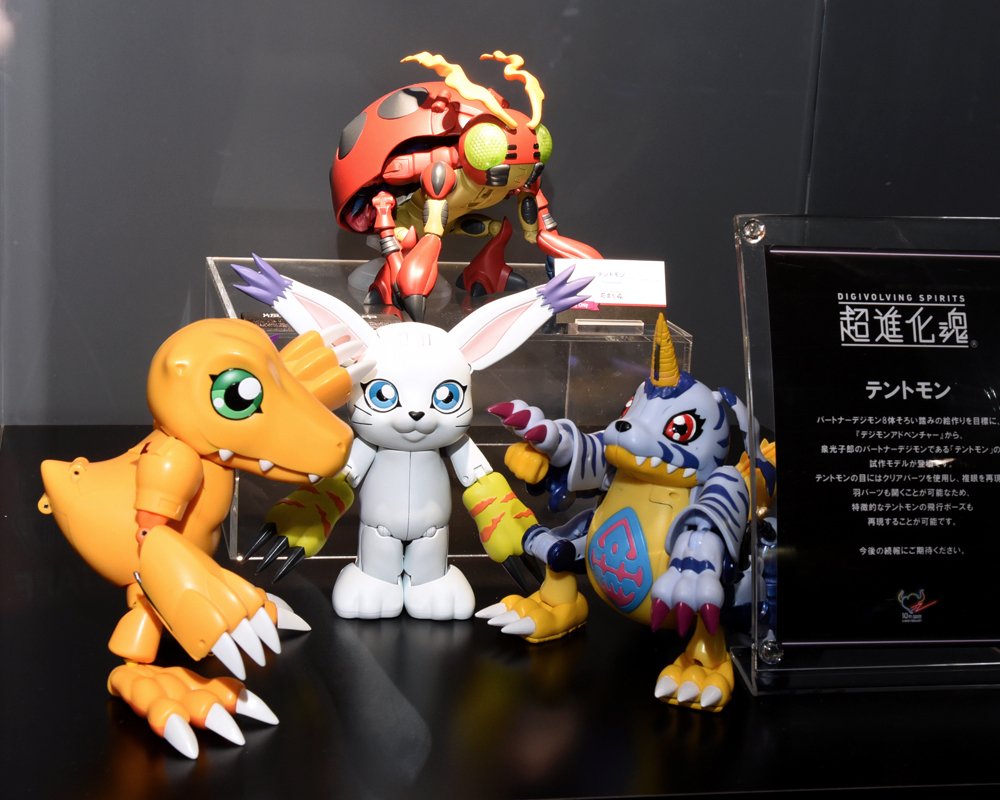 First up is our first proper look at the Tentomon figure first teased a few days ago.
Tentomon looks quite impressive, but no sign of AtlurKabuterimon yet...
It appears photos aren't officially being allowed for the Digivolving Spirits stuff yet (there is a stage event for Digivolving Spirits later today) so there are only a handful of shots at the moment. Update- Tamashii put up a better photo of Tentomon.
On top of Tentomon, we also have an image of a brand new prototype!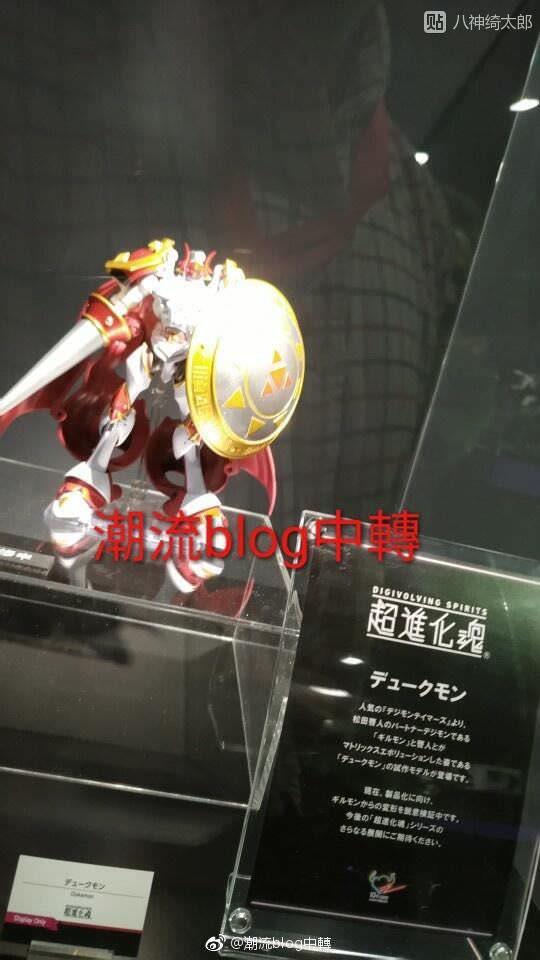 Dukemon!
The old transforming Dukemon figure wasn't terrible, but this looks far more impressive. At first glance it also appears they are ignoring the look of the original figure entirely, rather than trying to bring to mind the old figure (which they had suggested would be the future of the line after WarGreymon and MetalGarurumon.)
And last but not least... artwork for FOUR more figures!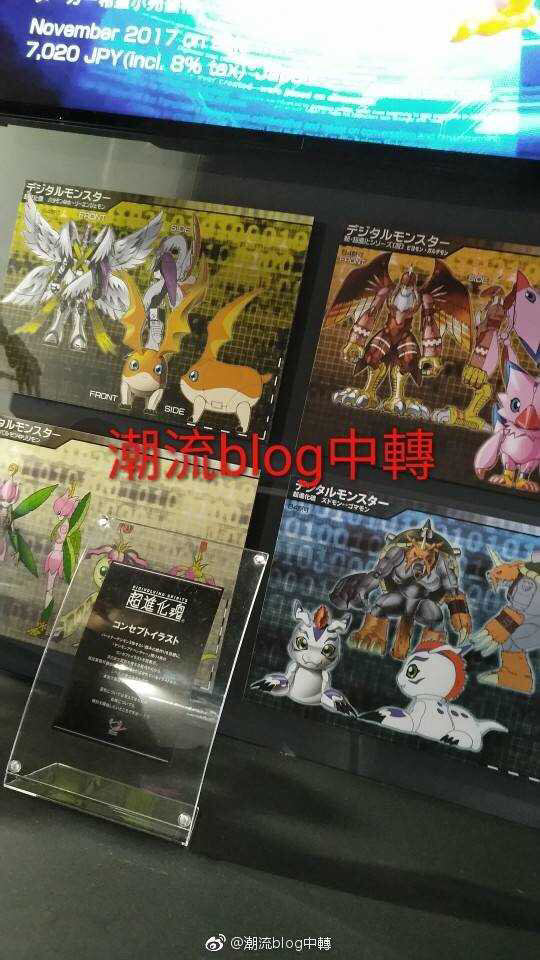 The rest of the Adventure partners!
Patamon to HolyAngemon, Piyomon to Garudamon, Palmon to Lilymon, and Gomamon to Zudomon!
These four, while still early, would finish off one of the early listed goals of the line, which was to have the lineup from the end of Adventure.
Just based on the art, which shows kibble and other elements of the figure, they look pretty amazing and I can't wait to see how some of them look once we begin to see prototypes of them.
Hopefully better images later today after they do the Digivolving Spirits presentation.
Thanks to a Weibo user for some of the images and to Actar and a few others for the heads up on there being stuff to potentially find.
Update- Replaced the Tentomon image with a significantly better quality image from Tamashii.
As for the other announced figures in Digivolving Spirits...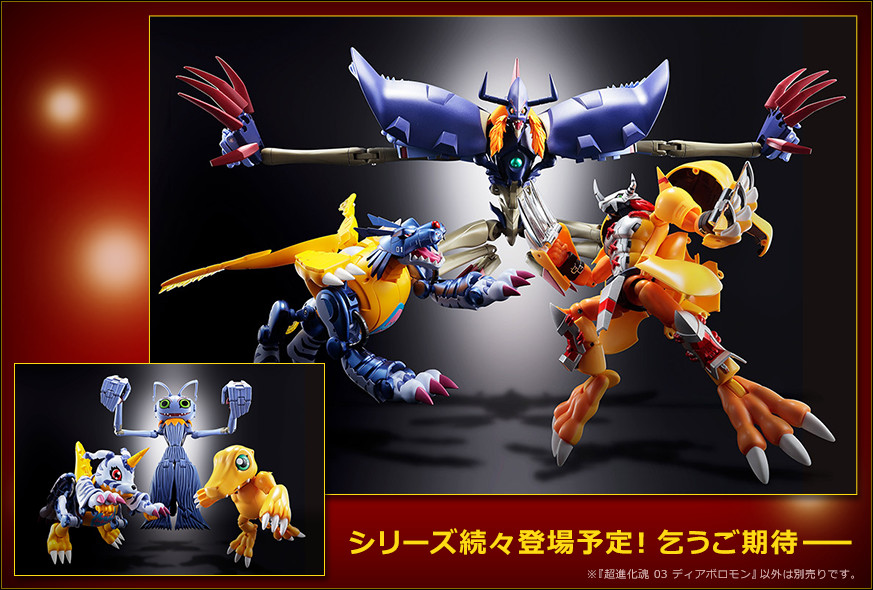 WarGreymon has been released in Japan and has sold out at a number of retailers, whether additional stock will be made available later is unknown. US stock for release next month is still available. US pre-orders for MetalGarurumon have opened and closed intermittently, likely as they get updates about how many figures they will get, and are currently open.
#01 WarGreymon (Affiliate links):
Digivolving Spirits WarGreymon at Amazon USA
Digivolving Spirits WarGreymon at CDJapan
(currently not available, may change)
#02 MetalGarurumon (Affiliate links):
Digivolving Spirits MetalGarurumon at Amazon USA
Digivolving Spirits MetalGarurumon at CDJapan
#03 Diablomon (Affiliate link):
Digivolving Spirits #03 Diablomon at CDJapan
#04 Angewomon (Affiliate link):
Digivolving Spirits #04 Angewomon
Alphamon was recently announced as figure #05
, but there are no pre-order details for him yet.
Update- Cleaned up a detail or two above.
Director Kakudou
posted a few photos of the display of figures that have been officially announced.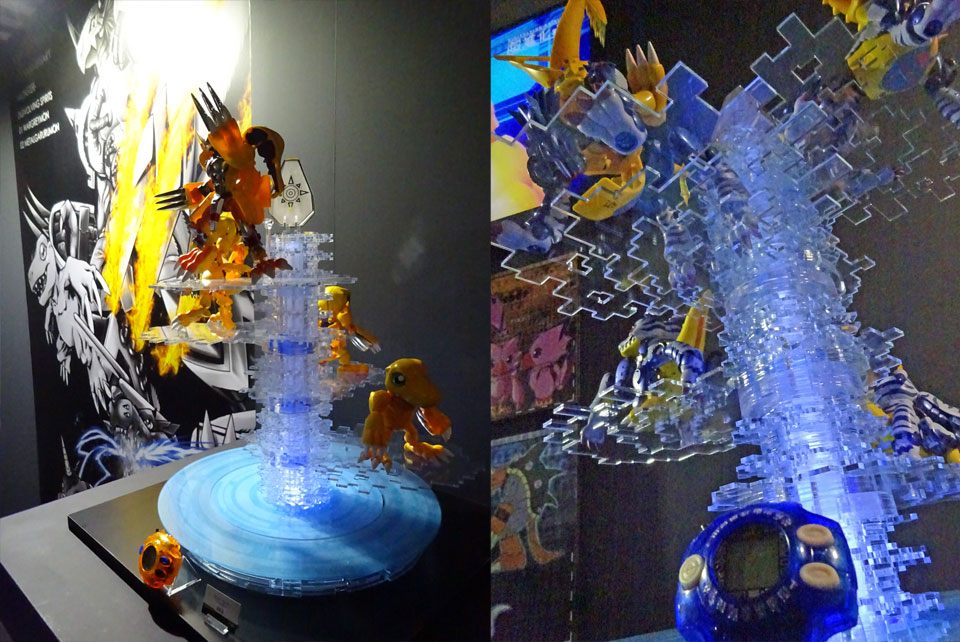 Update- The livestream is happening and they've shown a prototype of the box for Angewomon.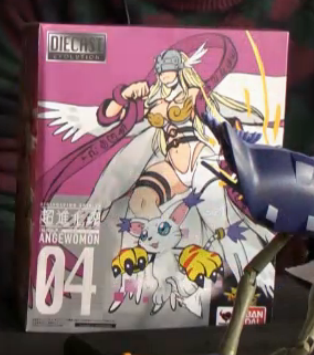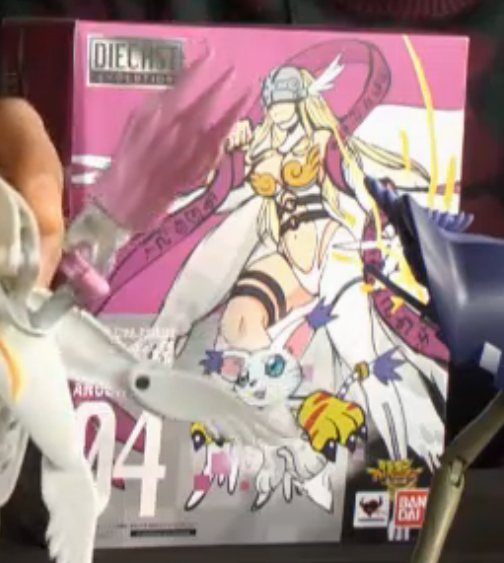 Included multiple shots of the box since there was never a 'great' shot of it shown.
Update- A test model of Angewomon to test materials and check the mold.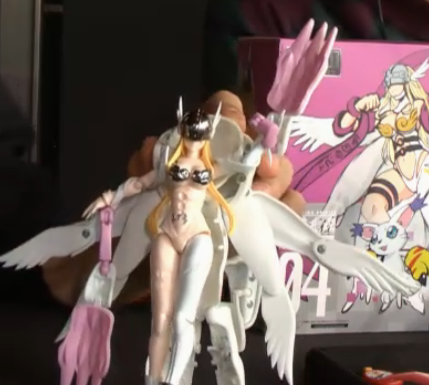 And photos of a VERY early AtlurKabuterimon/Tentomon prototype that was used to check the transformation.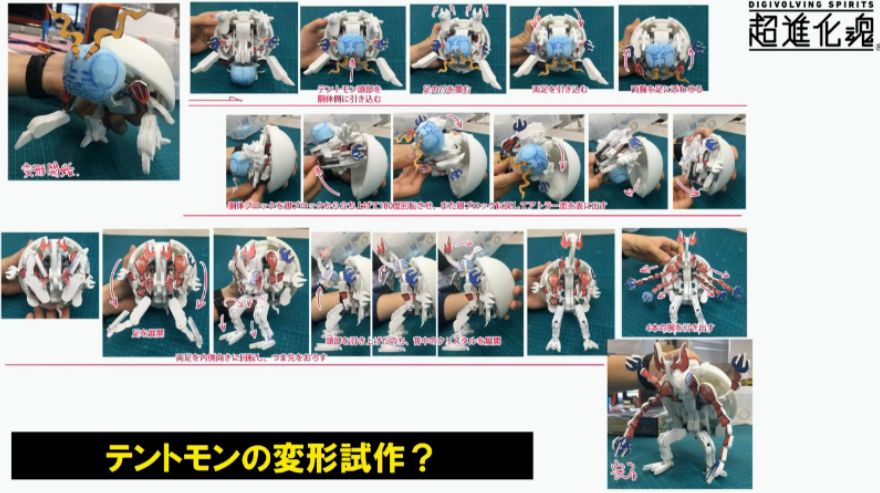 And in insanely exciting news for fans of Alphamon...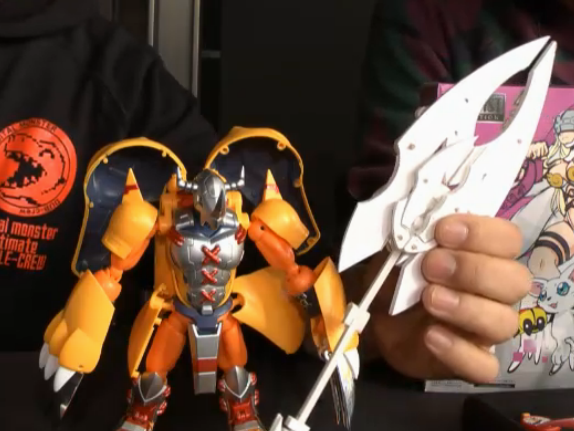 A prototype of Ouryuken, next to WarGreymon for scale...
Also...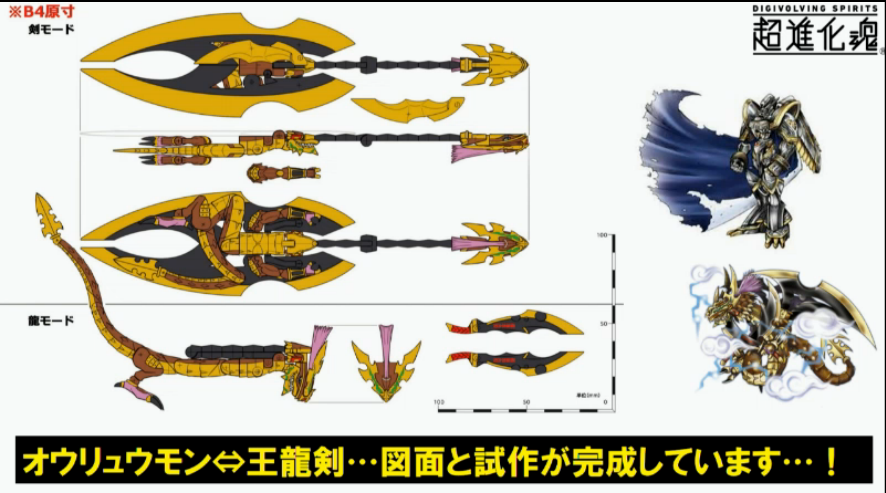 It becomes Ouryumon!