Show User Social Media
Hide User Social Media
Joined

Sep 8, 2006
Messages

15,583
Time for another Pendulum update!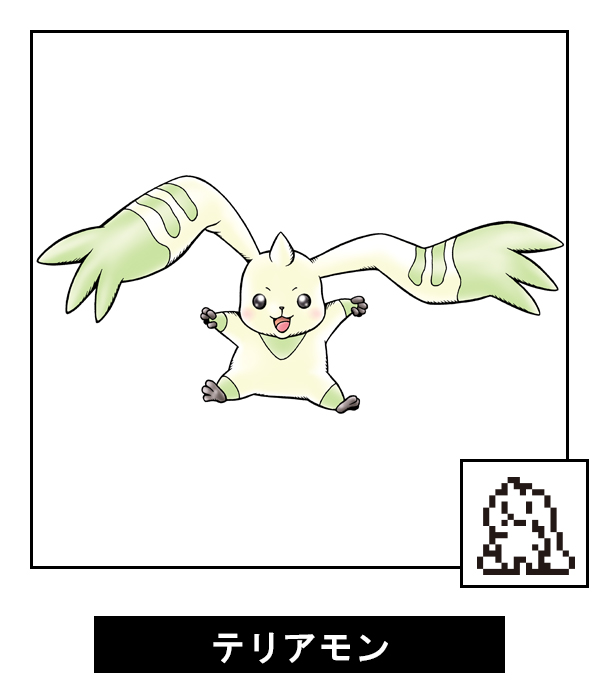 In the
newest weekly update
Bandai reveals more of the new Digimon being added to the Pendulum 20th!
This time they are covering some of the Digimon that will show up in special digi-eggs in the Silver Black Pendulum.
Special digi-eggs appear when you achieve certain conditions, such as a specific number of victories in battle or the number of Digimon registered to your album.
The first Digimon shown off is Terriermon! (Image up above.) They don't talk about Terriermon much because we all knew he was showing up, but they do point out how he's a familiar Digimon from Digimon Tamers and that he has distinctive long ears (and they also toss in a moumentai.) Even before that they mentioned he would appear in a special digi-egg back when
we first got detailed information of the 20th Pendulums
.
They point out that out of the next three Digimon, two of them have new artwork released today.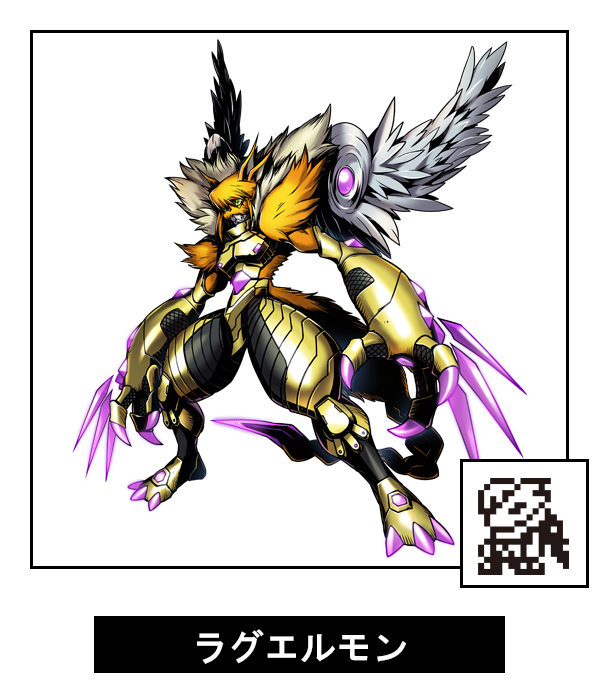 First up is Raguelmon, first introduced in Digimon Adventure tri. Part 5. They don't spend much time with her, possibly because her story is still ongoing in other media.
The last two Digimon are a fun suprise for those who enjoy Links!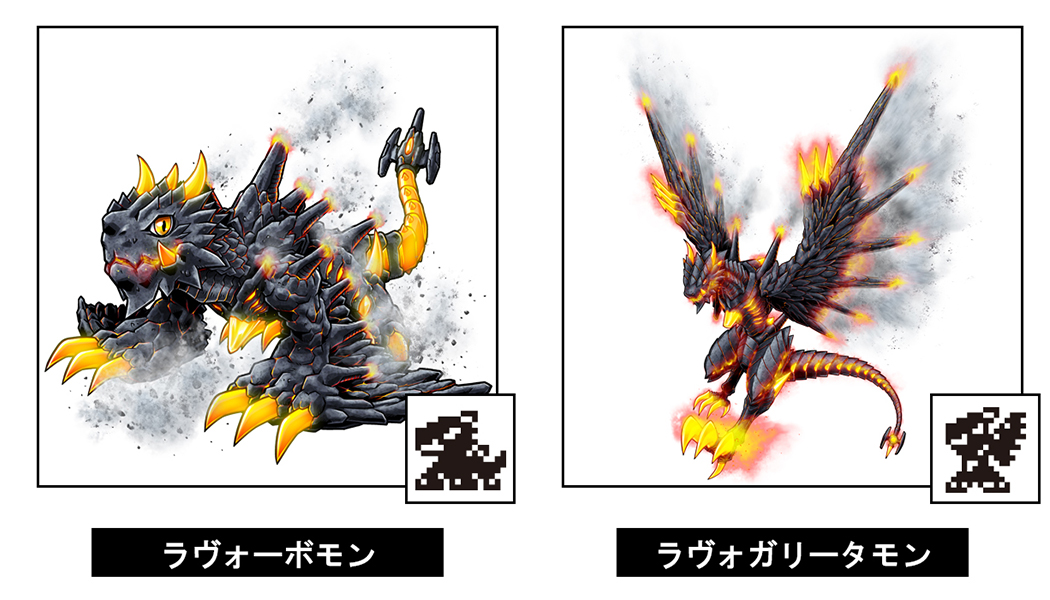 Lavorvomon and Lavogaritamon! Both of these are Digimon made out of lava! They ask you to try and raise these two powerful Digimon.
For the special digi-egg Digimon shown off for the Silver Black Pendulum, it's rather interesting in that we can almost guess pretty easily what the most likely evolution lines will be for these (and that they've shown us a few of them in prior releases of information in a case or two), so it'll be interesting if any surprises pop up.
They then point out they've shown off special digi-eggs that will only appear in Silver Blue or Silver Black, but they toss in a bonus this week, showing off two Digimon that will appear in both!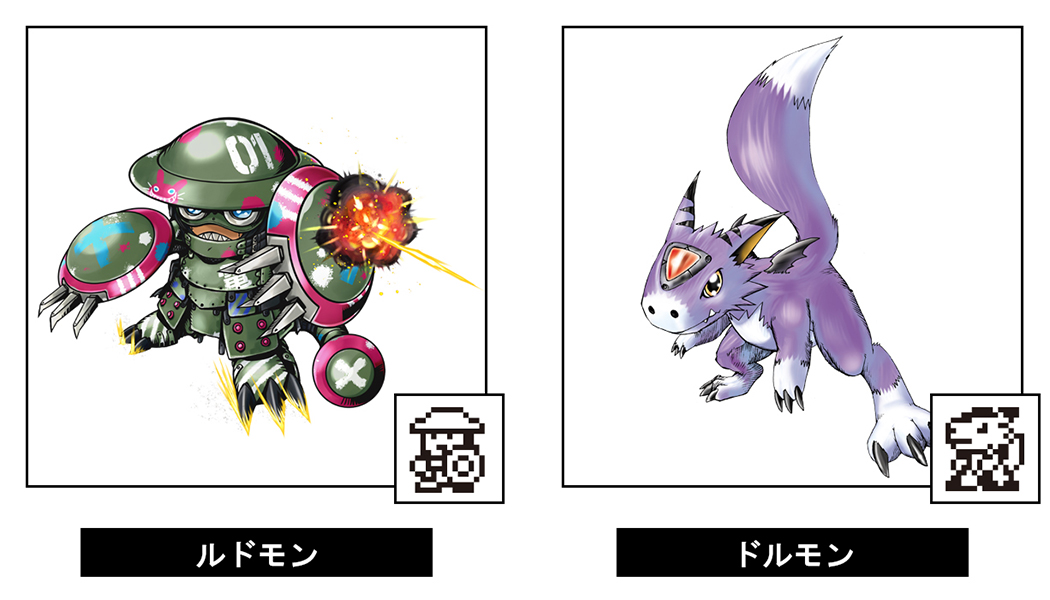 Rudomon and Dorumon! Rudomon is being introduced for the 20th Anniversary Pendulum and Dorumon has been reasonably popular pretty much since his introduction 15 years ago.
The 10th update will feature Rudomon in more detail (they are on the 6th today.)
They also point out it's interesting that they showed off Ryudamon last week, and now they are showing off Dorumon and there must be a reason that combination will appear...
And that's because next week they are going to show off Digimon that evolve via Jogress in the 20th Anniversary Pendulum!
If you are interested in getting the 20th Anniversary Pendulum
you can find a ton of details, including how to pre-order, here
.
Previous weekly 20th Pendulum updates have included:
Cold Mode
Copymon
New Virus Busters
New Nightmare Soldiers
Silver Blue Special Digi-Eggs
Update- Fixed a bit about Dorumon above.
Update-
A tweet from Bandai
shows 13 of the Digimon that will be obtainable via special digi-eggs in the Silver Black 20th Pendulum (the tweet may vanish and be reposted, as it appears they've mislabeled it as from the Silver Blue.) Update- The original tweet was erased and
replaced with one
that says Silver Black.
The full list of what they show is:
Zerimon
Gummymon
Terriermon
Vorvomon
Gargomon
Lavorvomon
Meicoomon
Rapidmon
Lavogaritamon
Meicrackmon Vicious Mode
SaintGalgomon
Volcanicdramon
Raguelmon
Update-
A tweet from Bandai
shows 7 of the Digimon that will be obtainable via special digi-eggs in both 20th Pendulums. All the Digimon shown have to do with Dorumon.
The full list of what they show is:
Dodomon
Dorimon
Dorumon
Dorugamon
Doruguremon
Dorugoramon
Alphamon