Show User Social Media
Hide User Social Media
Joined

Sep 8, 2006
Messages

15,583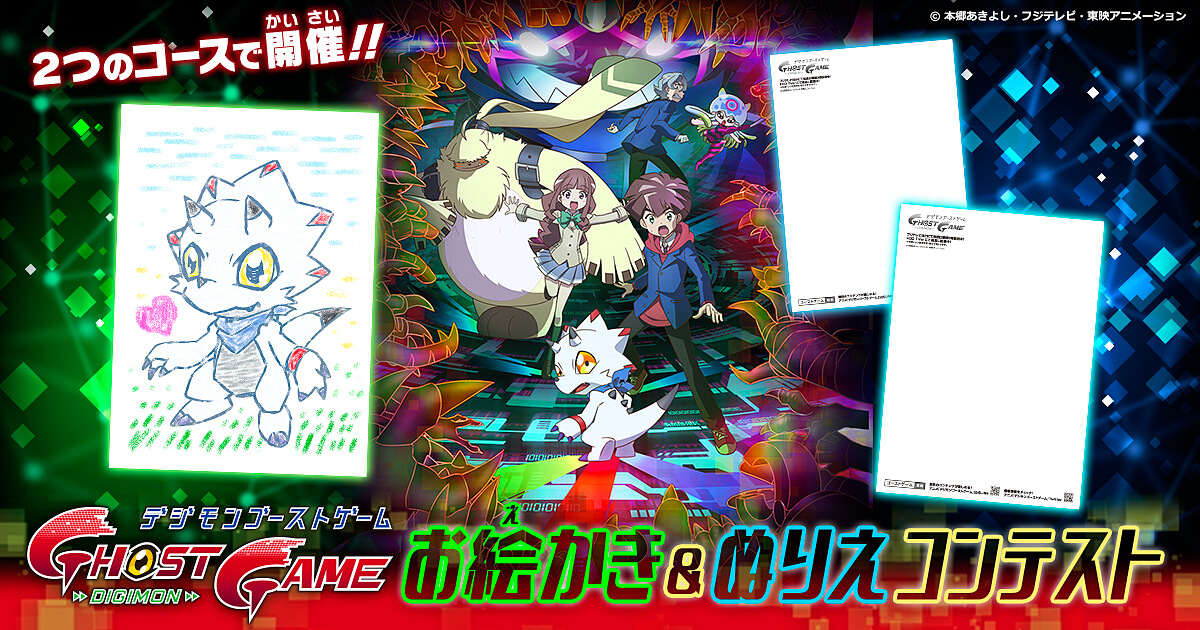 As they've done for Adventure: and Ghost Game before,
Wonder School is doing another Digimon coloring event
.
This time they are doing two contests/events though.
First up...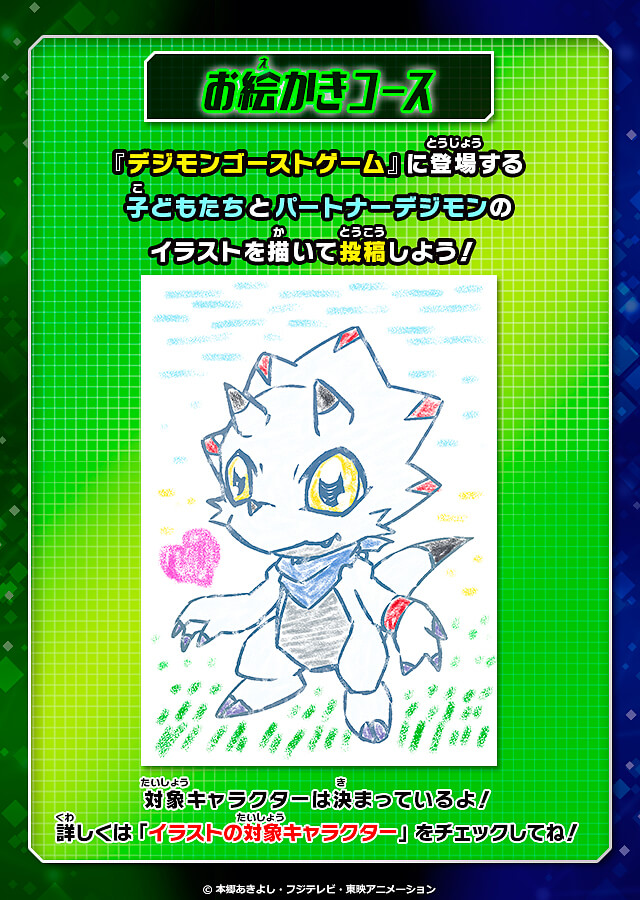 The first one is a straight drawing competition. This one is for kids to draw any eligible Ghost Game character, as they wish. The list of characters valid for the contest are:
Gammamon, BetelGammamon, KausGammamon, WesenGammamon, GulusGammamon, Canoweissmon
Angoramon, SymbareAngoramon
Jellymon, TeslaJellymon, Thetismon
Hiro, Ruli, Kiyoshiro
They link to the character profiles on the Toei Ghost Game site
for kids to find design references for the characters.
Then for the second contest, the coloring contest returns!
​
Toei, Bandai, and Wonder School provided art that can be printed out and colored, colored digitally in your program of choice, or just colored using a tool on the site.
The coloring contest features all 6 forms of Gammamon that have appeared in Ghost Game so far.
The coloring tool on the site works
, but we nabbed the PDFs and made high resolution JPGs out of them. The PDFs can be found on the site still.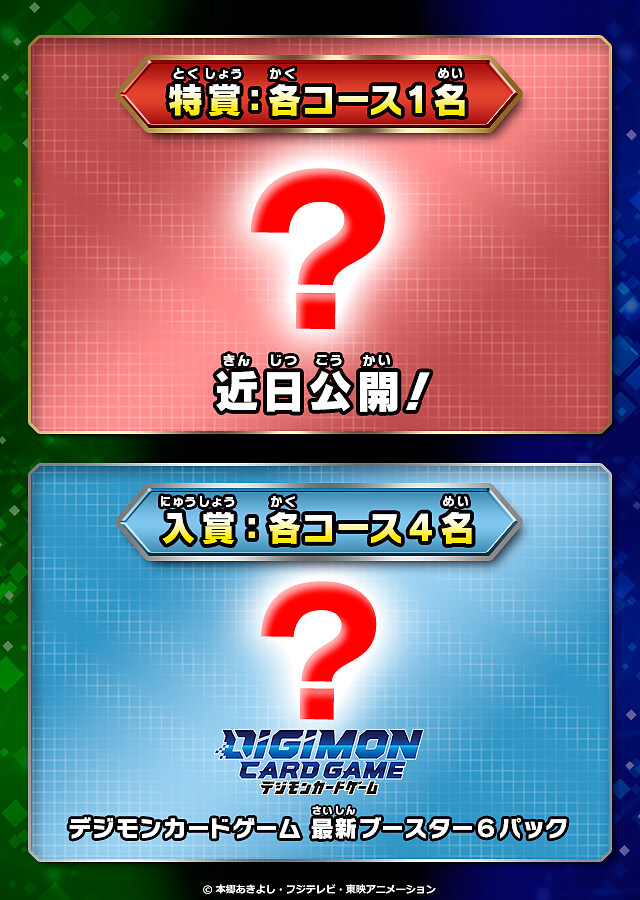 The contest runs until August 31st and winners will be announced on September 28th.
Each contest will have identical prizes, with unique winners for each:
Grand/Special Prize (1 per contest)- An unspecified 'upcoming release'.
Winners- 6 packs of the newest DIgimon Card Game booster pack. (This is intended to be EX-03 in September, but may change if needed.)
They note under judging criteria they are judging based on effort coming through, not strictly on the artistic quality.
Nice to see another one of these pop-up.