Show User Social Media
Hide User Social Media
Joined

Sep 8, 2006
Messages

12,736
New Details & Characters Announced for Hacker's Memory, Update- Full Erika Profile
More Hacker's Memory details from the new V-Jump!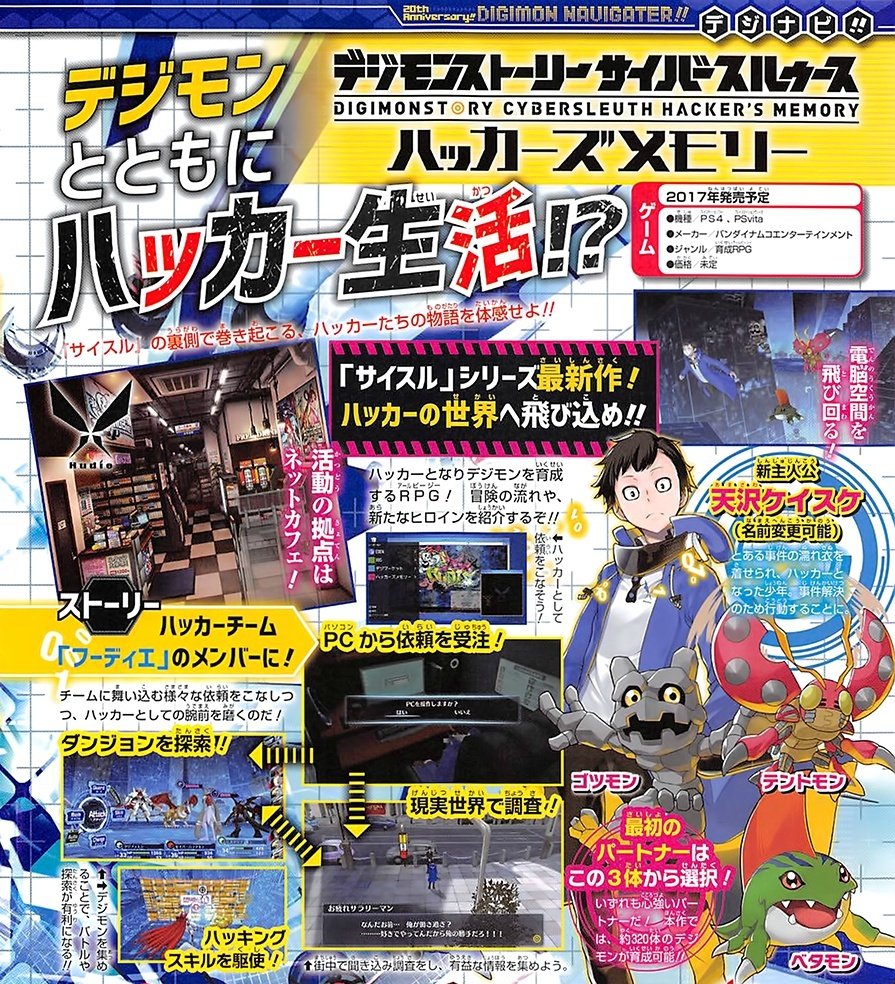 The first new details involve Keisuke and the setup you'll have playing as him.
Keisuke joins the hacker group 'Hudie' to find the hacker who tricked/framed him.
Missions will include various requests given to the group.
Your (and Hudie's) base of operations is an internet cafe. You use a PC at the cafe to jump to cyberspace, along with getting your missions.
The magazine also introduces two new characters... well, one of them is new anyways...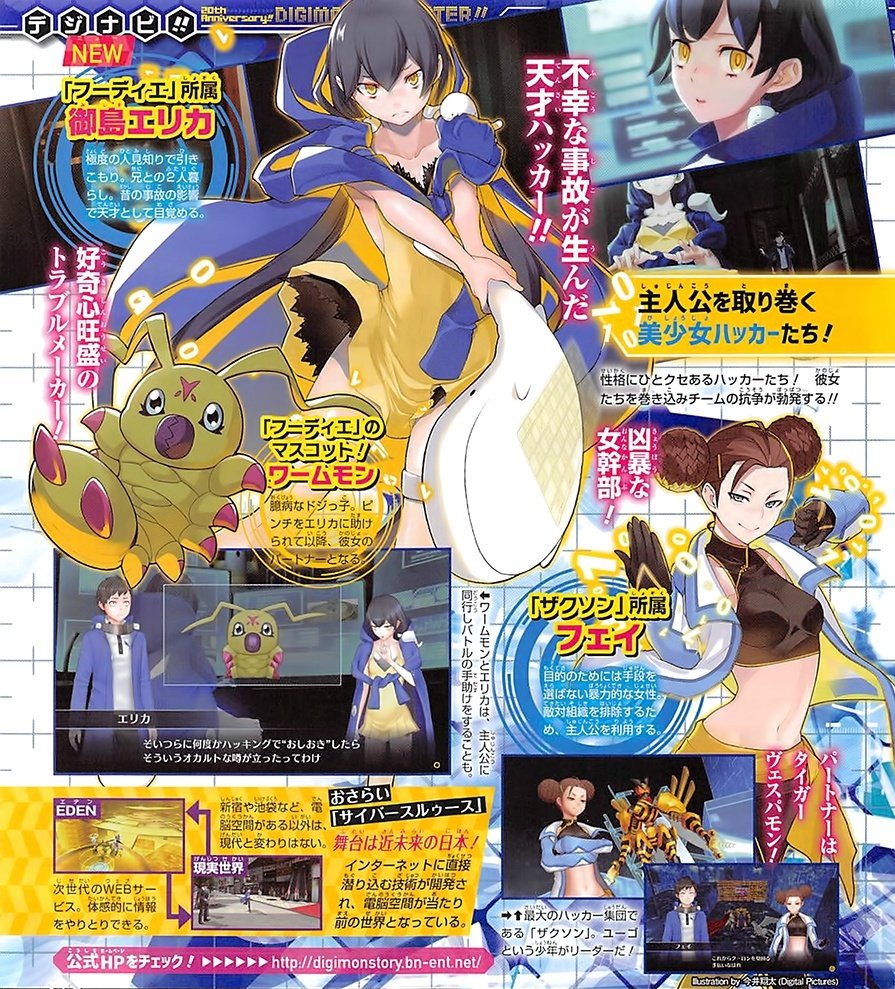 First up is Erika.
Erika Mishima is a member of Hudíe, and an extremely shy shut-in. She lives with her older brother. An incident that happened in the past resulted in her awakening as a genius. Erika's partner Digimon Wormmon, who joined her after she saved him from a sticky situation, is the mascot of Hudíe. He's a cowardly, clumsy, troublemaker full of curiosity. There will be times when Erika and Wormmon battle in the same party as the protagonist.
Then we have Fei, returning from Cyber Sleuth.
Fei is a member of Zaxon, and a violent girl who will go through any means necessary to achieve her goal. She uses the protagonist in order to take down opposing organizations. Her partner Digimon is TigerVespamon. Fei also appeared in Digimon Story: Cyber Sleuth, whose story runs parallel to this game's.
Hacker's Memory releases this year in Japan, and early next year in the rest of the world.
The game is already available to pre-order at Amazon on Playstation 4
The Vita version will be digital only.
Thanks to
Gemetsu
for the heads up and info, and a weibo user for the original images.
Our prior Hacker's Memory thread is
here
.
Update- A full profile for Erika. Thanks to garm for translating!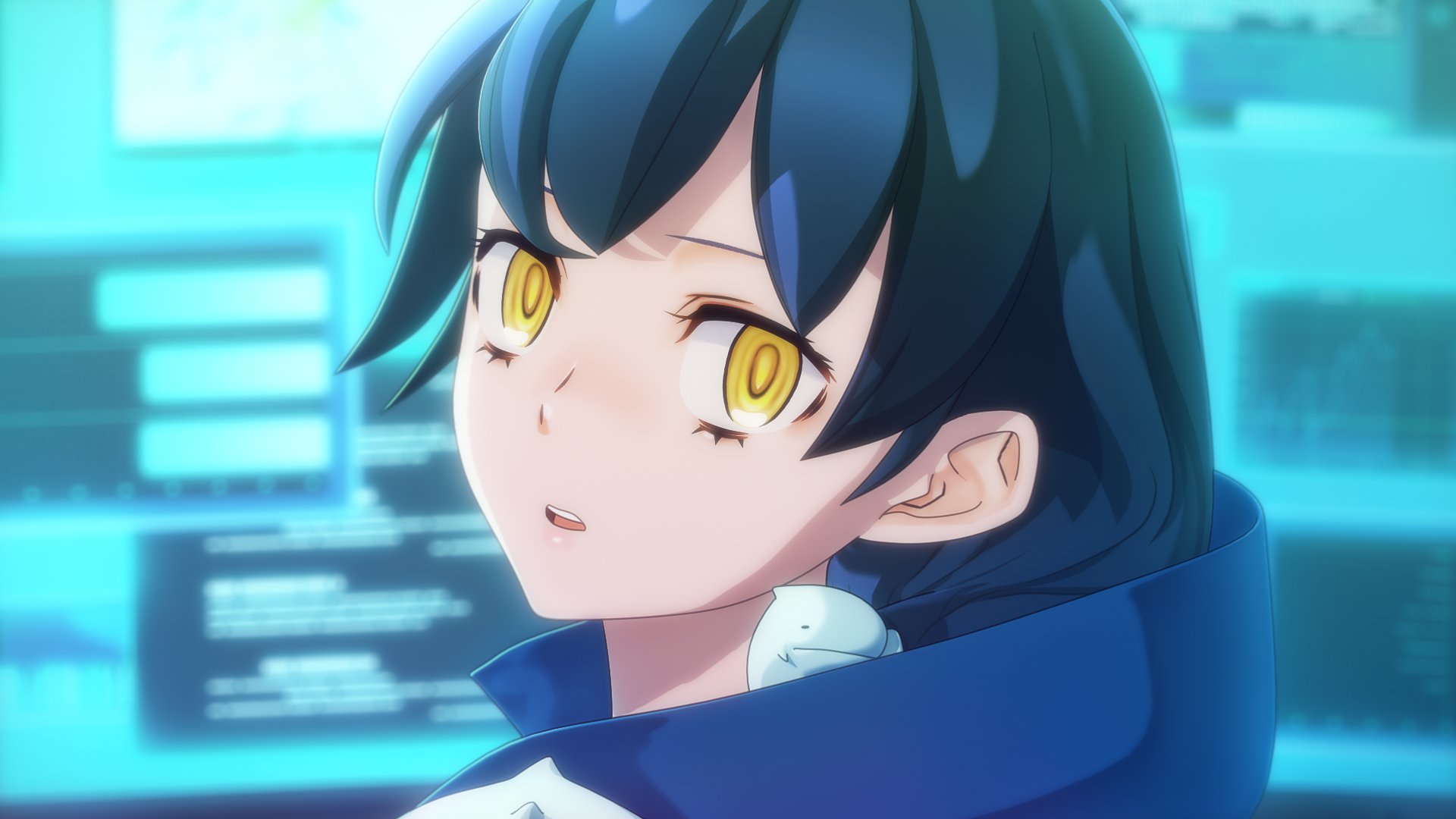 Erika Mishima: A genius hacker girl born out of an unfortunate accident!

A girl who is a member of the hacker team 'Hudie'. She lost both parents in a traffic accident a few years back, and now lives together with only her brother.

She is extremely shy, and is often cooped up in the VIP room of Hudie Net Cafe, which also gets referred to as 'Erika's Room'. Hudie Net Cafe serves as the team's base of operations.

Due to a head injury she suffered during the traffic accident, her brain was linked to a special server within EDEN's network, causing her brain's capabilities to be split and the strain they put on her to be suppressed.

She also gained prodigious hacking skills, due to her brain being constantly linked to EDEN's server.