Show User Social Media
Hide User Social Media
Joined

Sep 8, 2006
Messages

13,188
Bunch of new things have cropped up (some I think have shown up in WtW threads) so I thought I'd make a new thread to make it a bit easier to discuss.
First up with Adventure we have what appears to be a few small metal cases (I believe these are meant to be pill cases?)
These will retail for 800 yen each.
Next up are some plastic keychains designed to look like Digmon are in a bottle.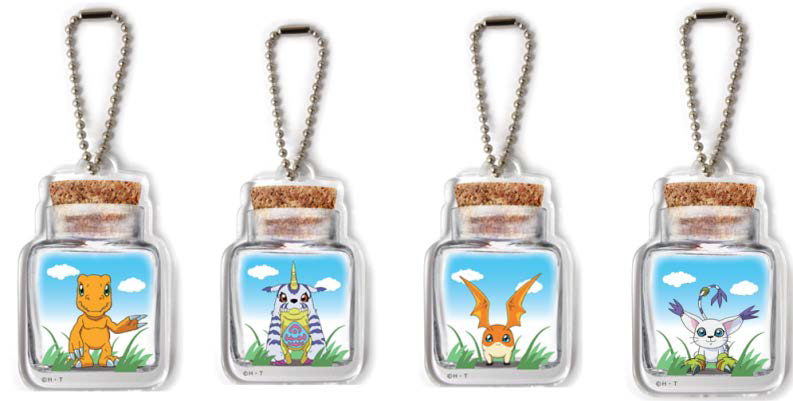 These will be 700 yen.
On to a bunch of tri stuff!
We have some badges of all the kids.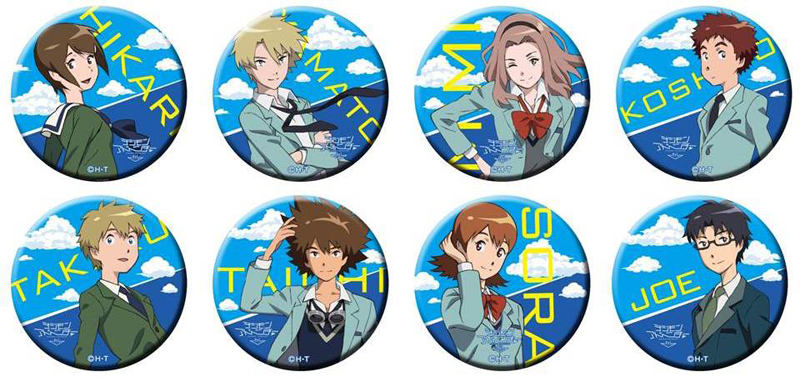 These will be 400 yen. To be honest, I'm not sure what these are for...
Some nice looking pouches will be coming out also.
These will go for 1000 yen. I imagine quite a few Digimon fans will use these to hold art supplies or other small things.
Some nice looking standees are up next.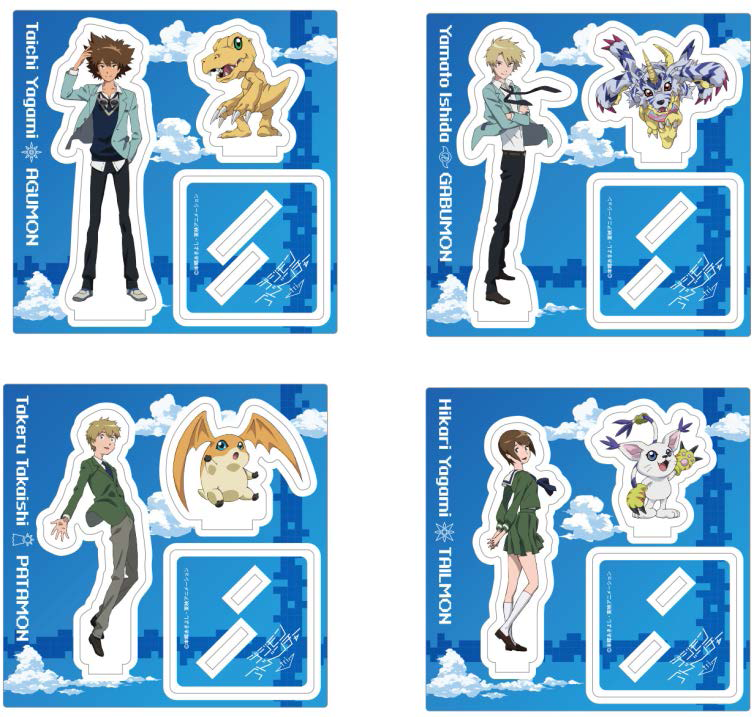 These will go for 1000 yen. These should look great in a collectors case or on a desk.
Next isthese signboards, which we've actually seen these signboards before in various photos at preview events.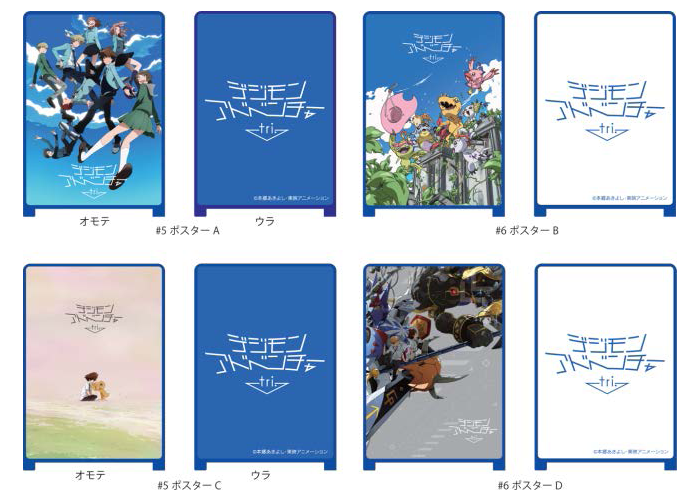 These will retail for 640 yen and will be out in 2 groupings.
Group 1 will be- Taichi and Agumon, Sora and Piyomon, Yamato and Gabumon, Mimi and Palmon, along with Poster design A and B.
Group 2 will be- Jou and Gomamon, Koushiro and Tentomon, Takery and Patamon, Hikari and Tailmon, along with Poster design C and D.
Also for tri, we have 2 different jigsaw puzzles based on tri. posters!
Jigsaw 1 will be 300 pieces and measure 26cm x 38cm.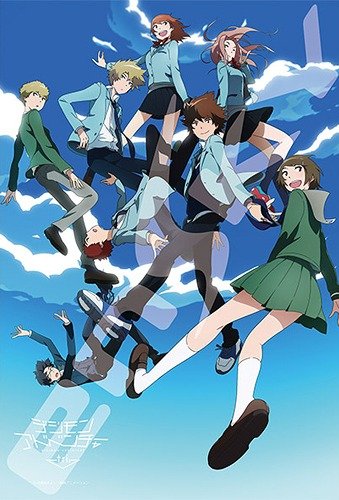 It'll retail for 1555 yen.
Jigsaw 2 will be 500 pieces and measure 38cm x 53cm
It'll retail for 2333 yen, but it has a suprise.
It appears if you flip it over, you also have an Adventure jigsaw puzzle
A new piece of Adventure art based on the tri poster. Quite interesting don't you think?
Last but certainly not least, since we are back on Adventure because of the puzzle, this will likely be a popular product to import.
Rubber character clips that show both the characters fronts and backs for all 8 Digimon.
A box of 8 will be 5054 yen. These all look really fantastic don't you think?
Lots of new stuff coming up, and I expect more.
Thanks to various places for the news including
bokutachi
,
AmiAmi
,
CDJapan
and a few others.
A prior thread for random products coming out is
here
.