Show User Social Media
Hide User Social Media
Joined

Sep 8, 2006
Messages

14,148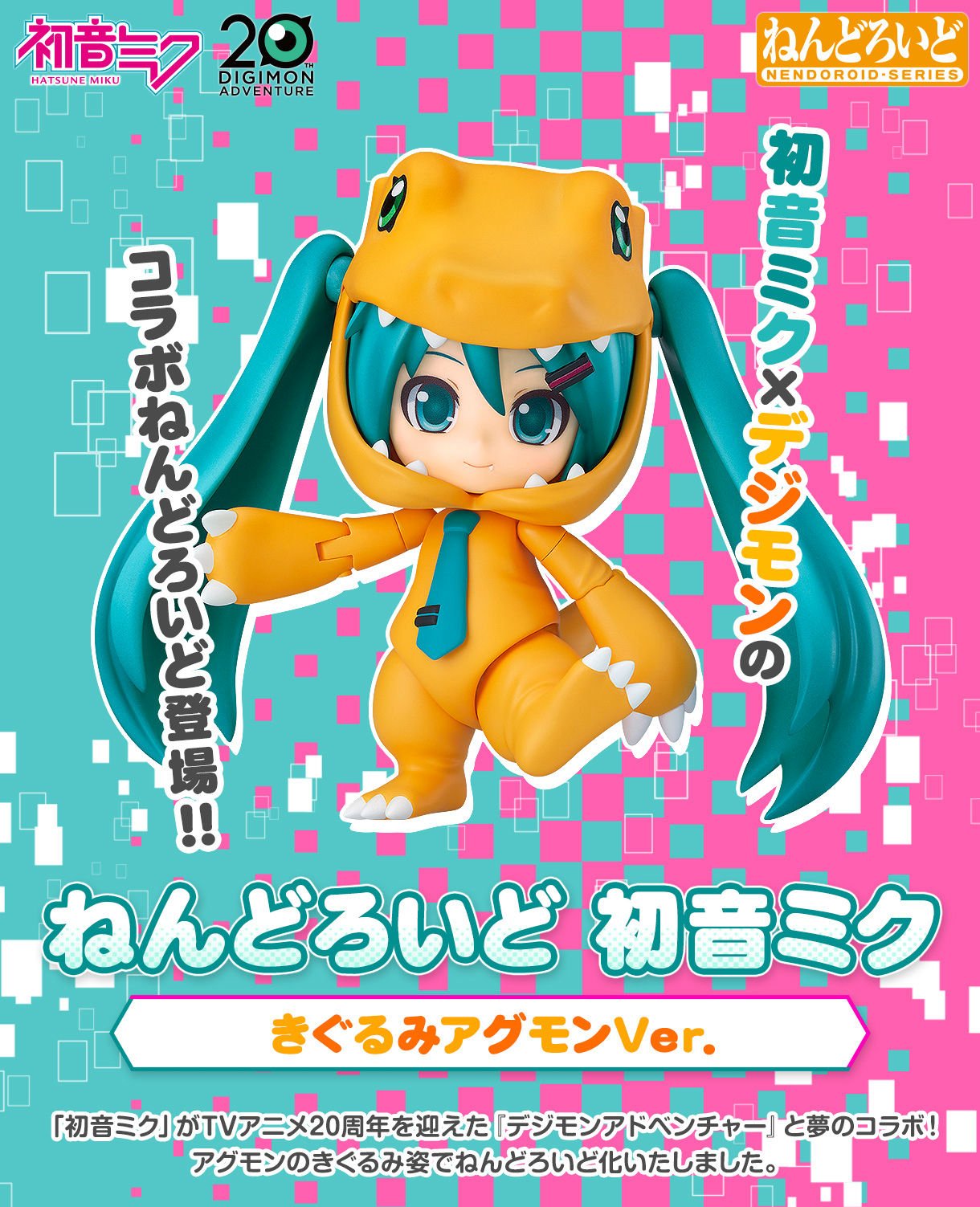 This is one people have been waiting quite awhile for.
It was originally announced
a year ago this Saturday!
But it's finally time to pre-order the Nendoroid of Hatsune Miku Agumon Costume Version! Various Hatsune Miku x Digimon Adventure things were announced for a collaboration with the 20th Anniversary of Adventure, and this is one that people were waiting for since that announcement.
The figure features Hatsune Miku wearing an Agumon themed costume and looks quite nice. The figure is roughly 3.9 inches tall.
It appears to have some decent poseability, a pleasant color scheme, and includes some extras...
3 different Miku faces are included with the figure.
A normal face with a cute fang.
A 'looking puzzle' and curious face.
And a smiling face.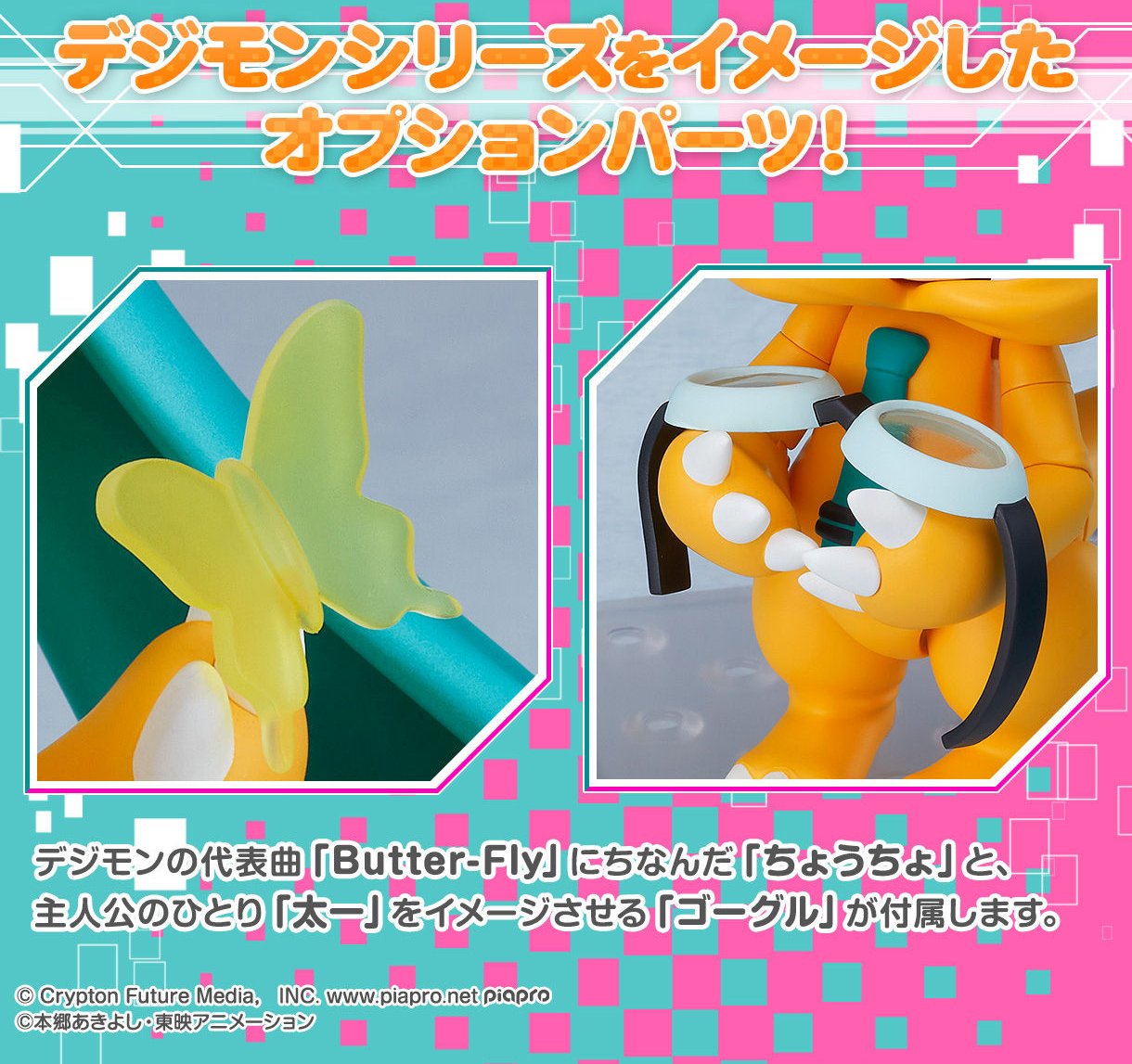 The figure also comes with some accessories:
A butter-fly named 'Choucho' (another spelling of Butter-Fly).
Goggles inspired by Taichi.
It also includes a stand.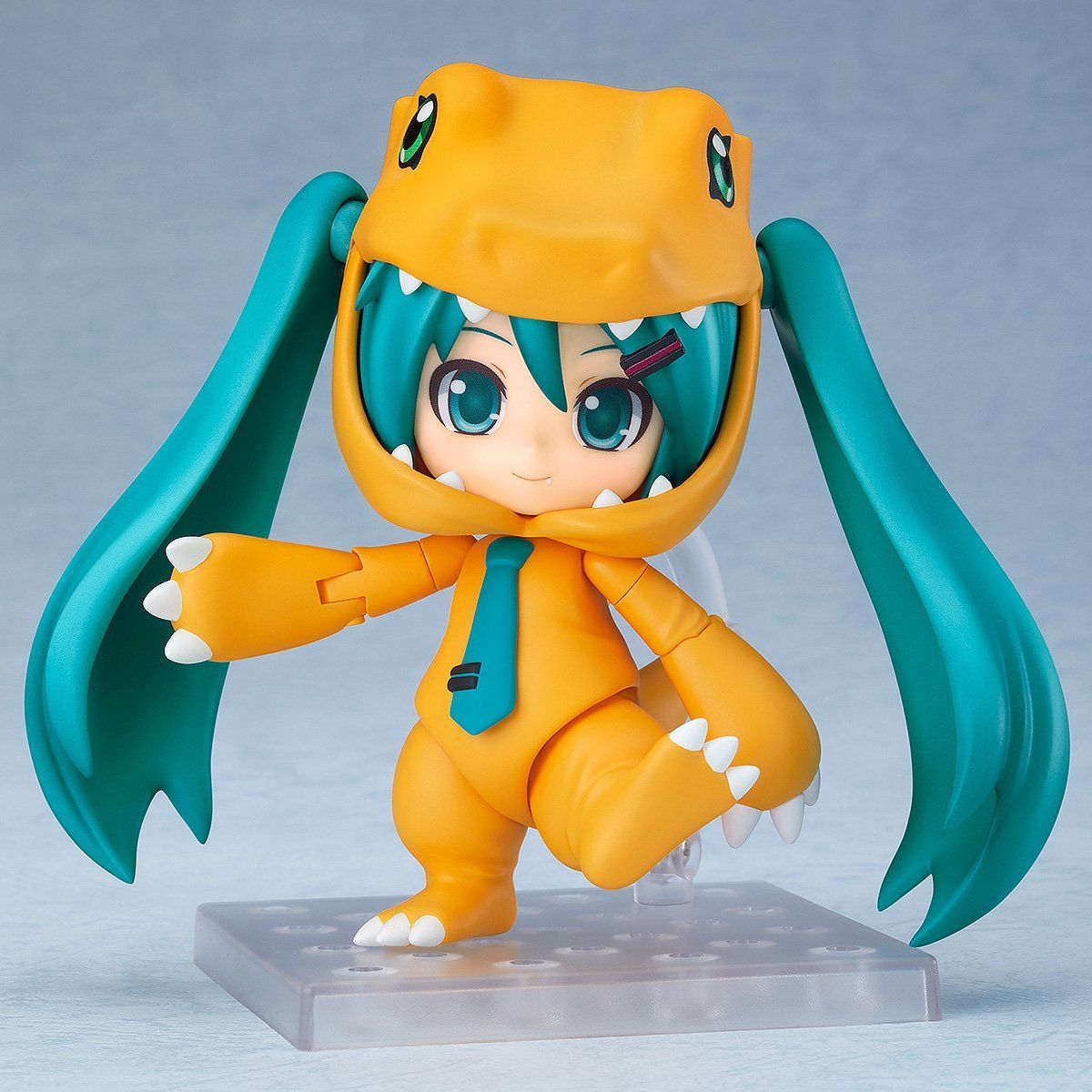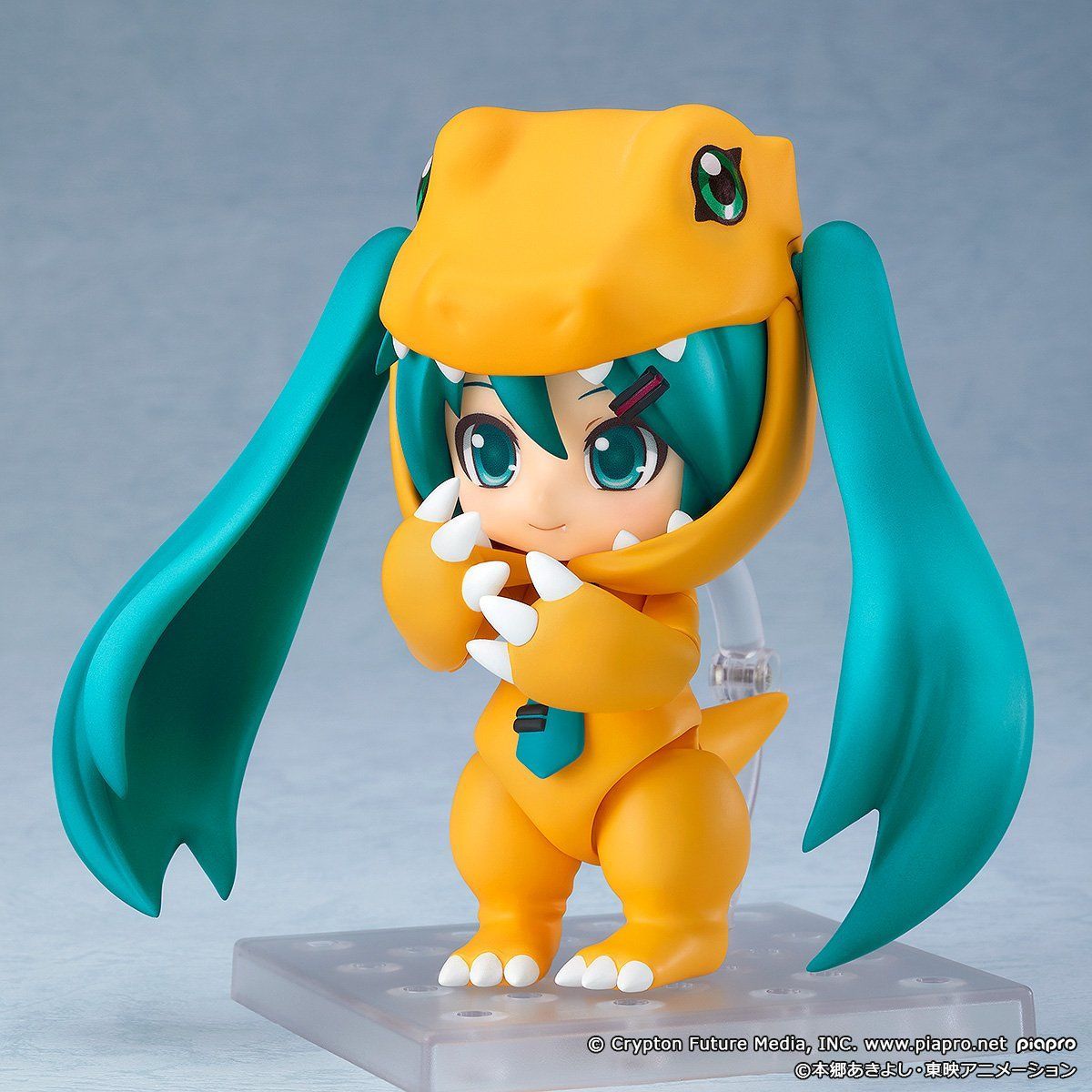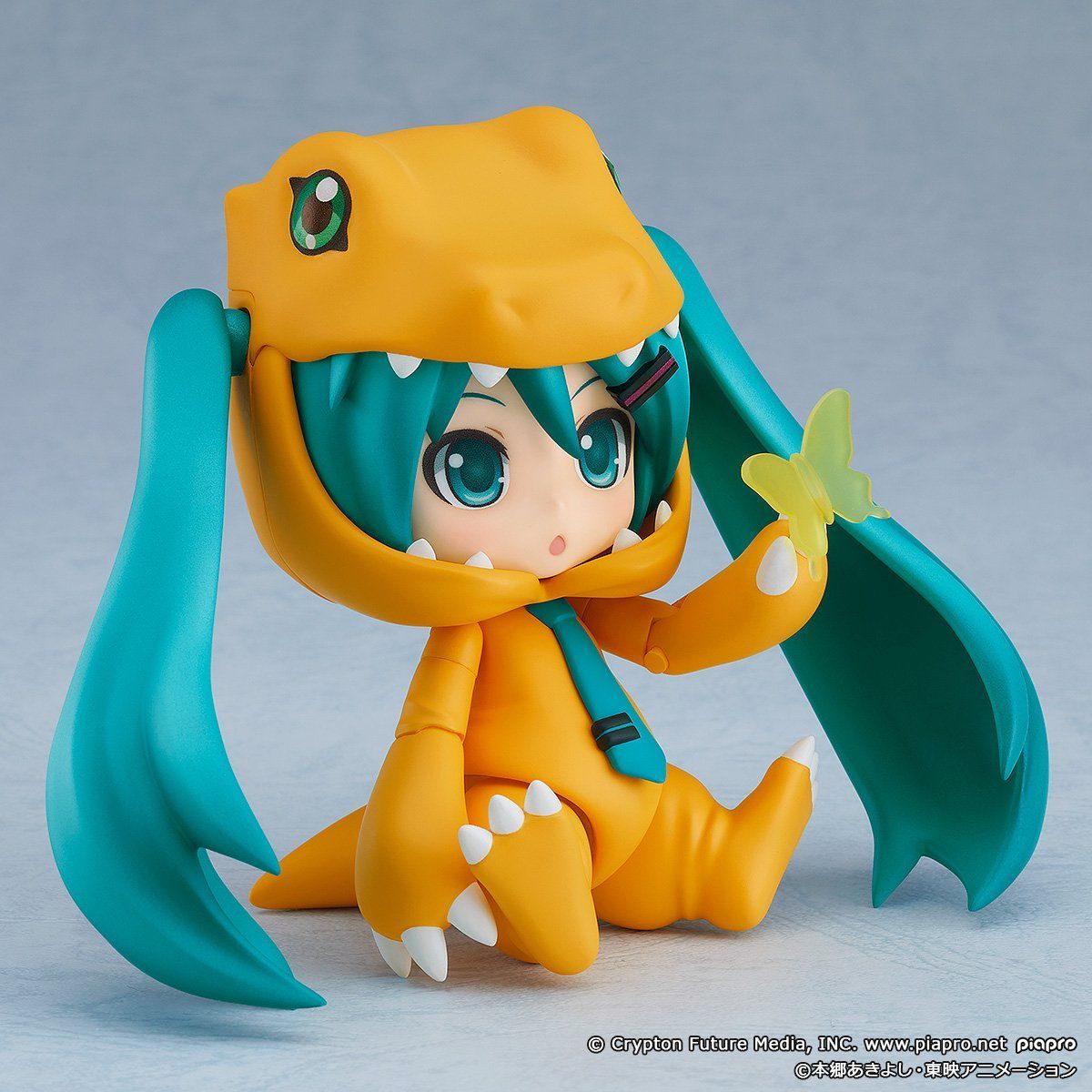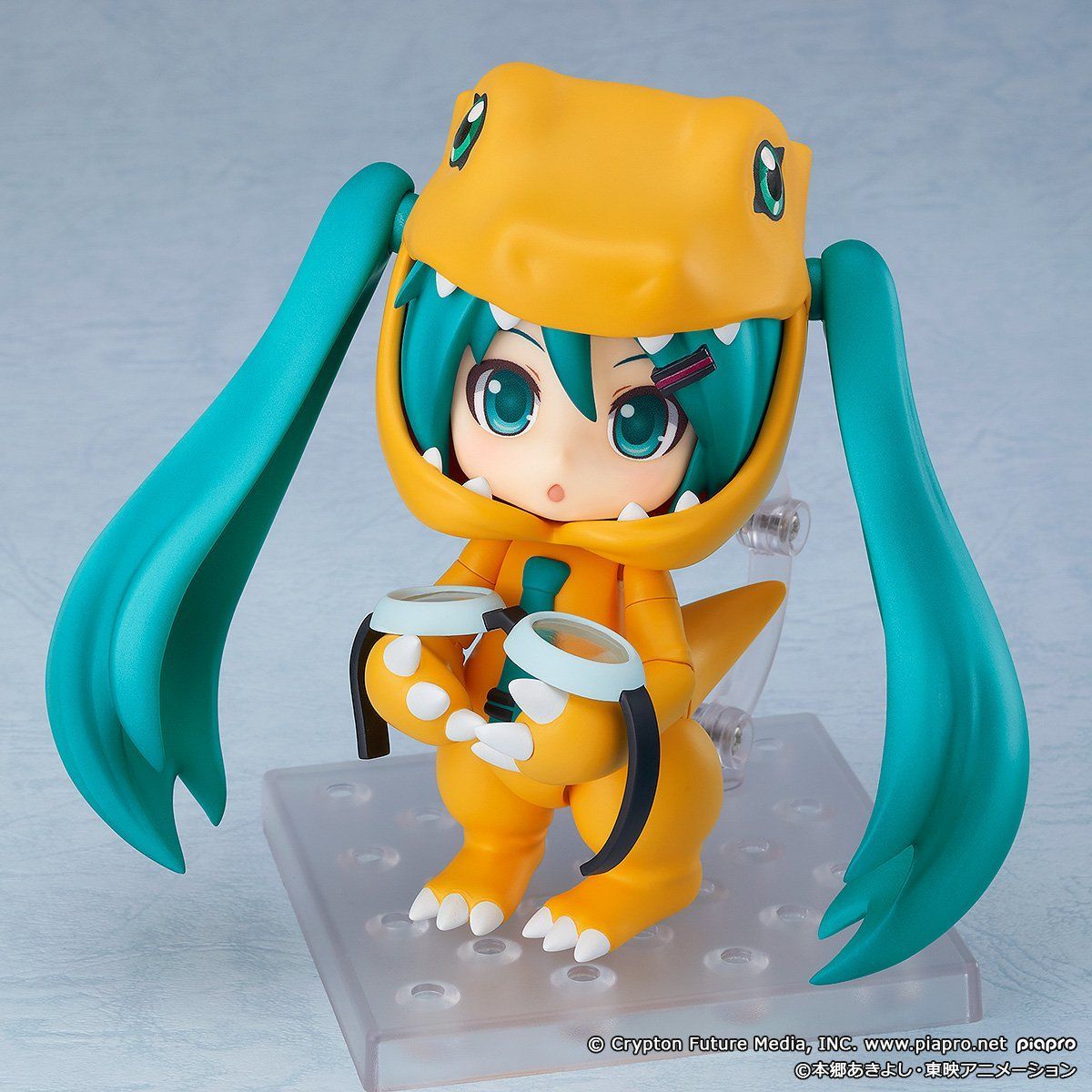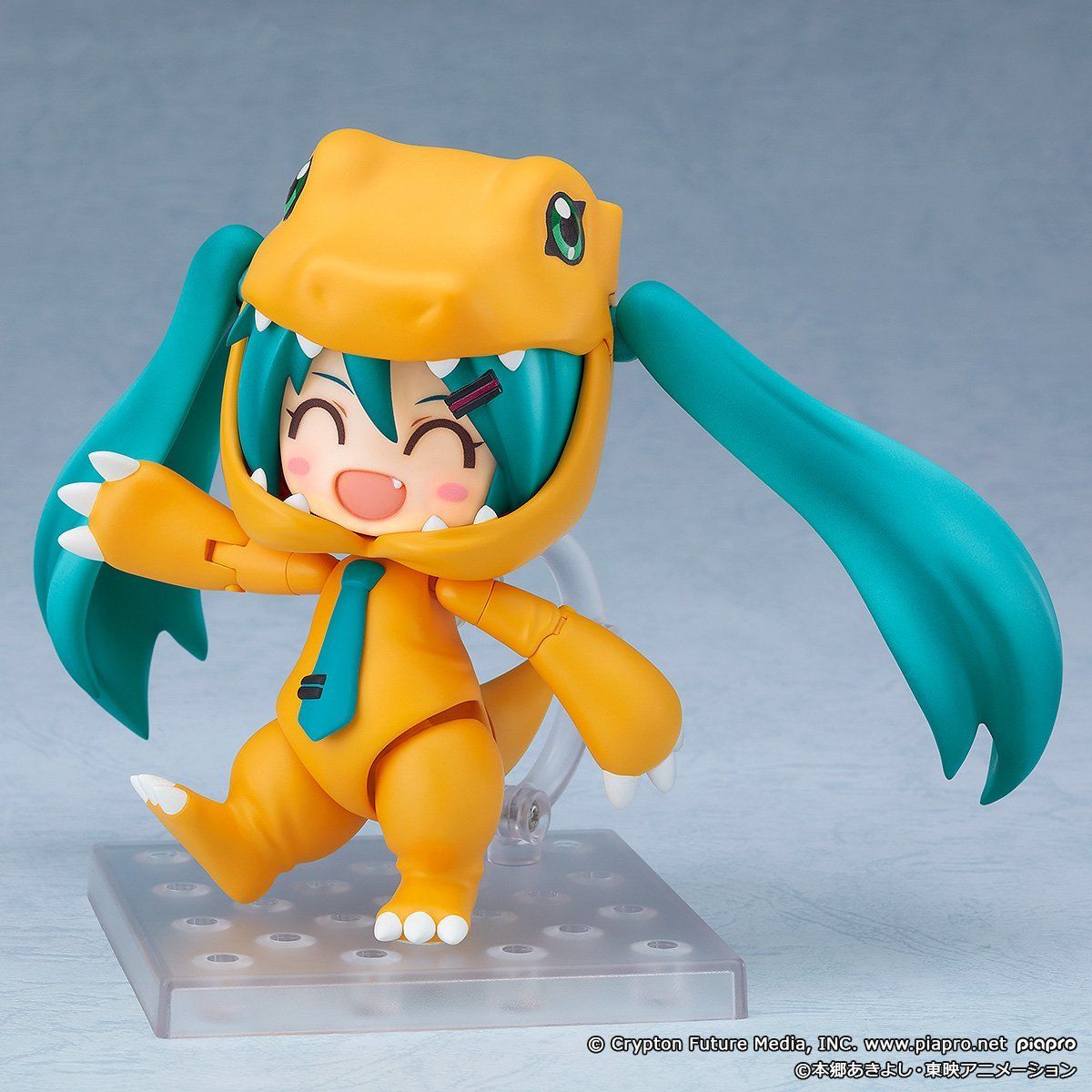 The figure is up for pre-order at Premium Bandai
. It costs 5,500 yen and will ship in May 2021. (Update- They had put the wrong time, it's been corrected on the site and we've changed the text above.)
Update- And in a nice twist. It is 'not' a Premium Bandai exclusive.
You can simply pre-order it at CDJapan for 4,600 yen.
(Affiliate link.)
HLJ also has it for $48.
(Link helps the site)
It's a nice looking figure that isn't 'too' expensive, and a bit unique for being the first Digimon related Nendoroid.
It's nice to see this finally being shown off and going up to order.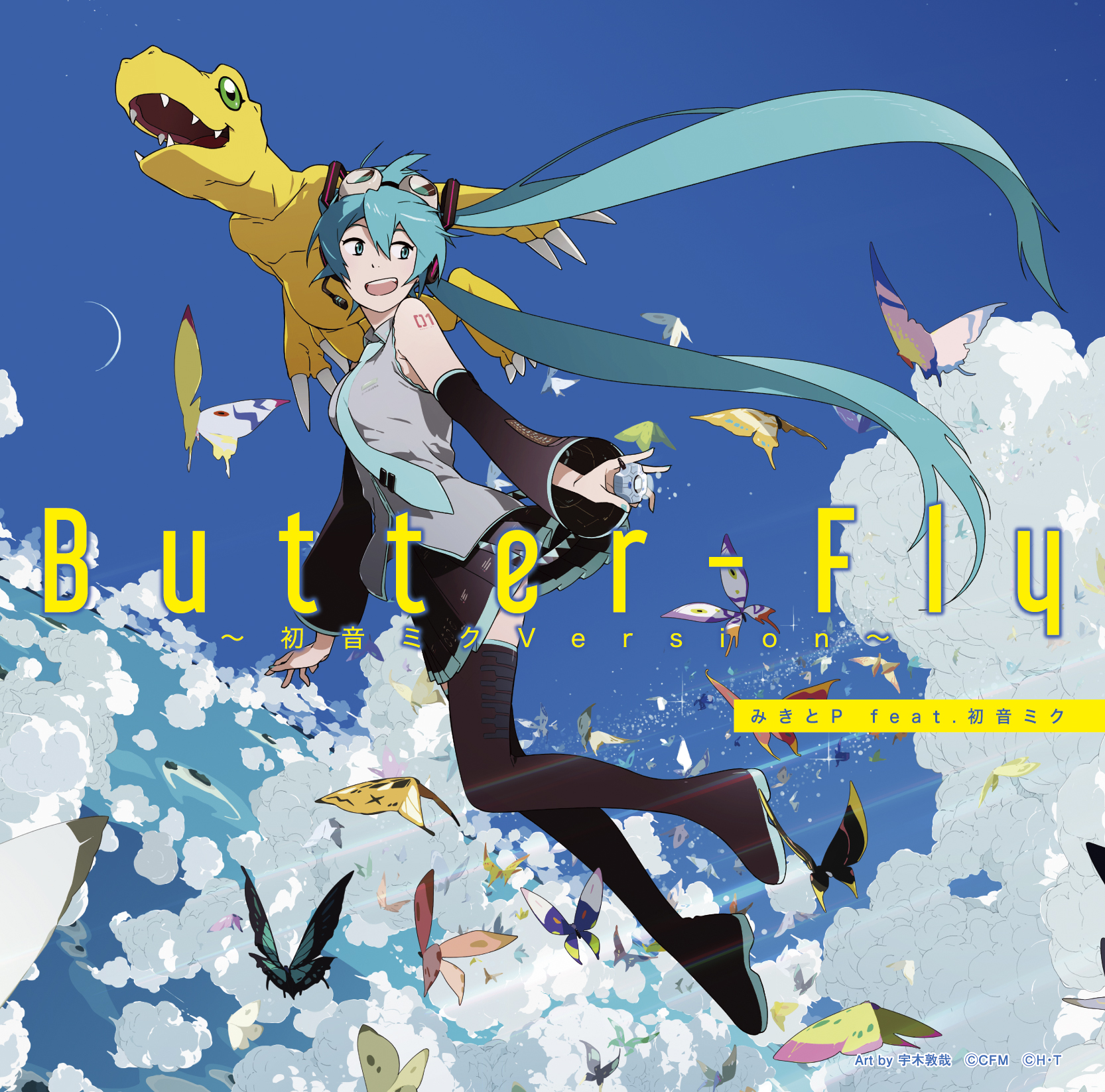 It makes sense considering the Hatsune Miku CD/DVD of Butter-Fly is coming out next week.
The CD includes:
Butter-Fly Hatsune Miku Version
Butter-Fly Hatsune Miku Version off vocal version
a DVD featuring the music video of Butter-Fly Hatsune Miku Version
It can be pre-ordered at CDJapan: (Affiliate link)
Butter-Fly Hatsune Miku version CD/DVD
Last edited: