Show User Social Media
Hide User Social Media
Joined

Sep 8, 2006
Messages

12,888
A bit of an update...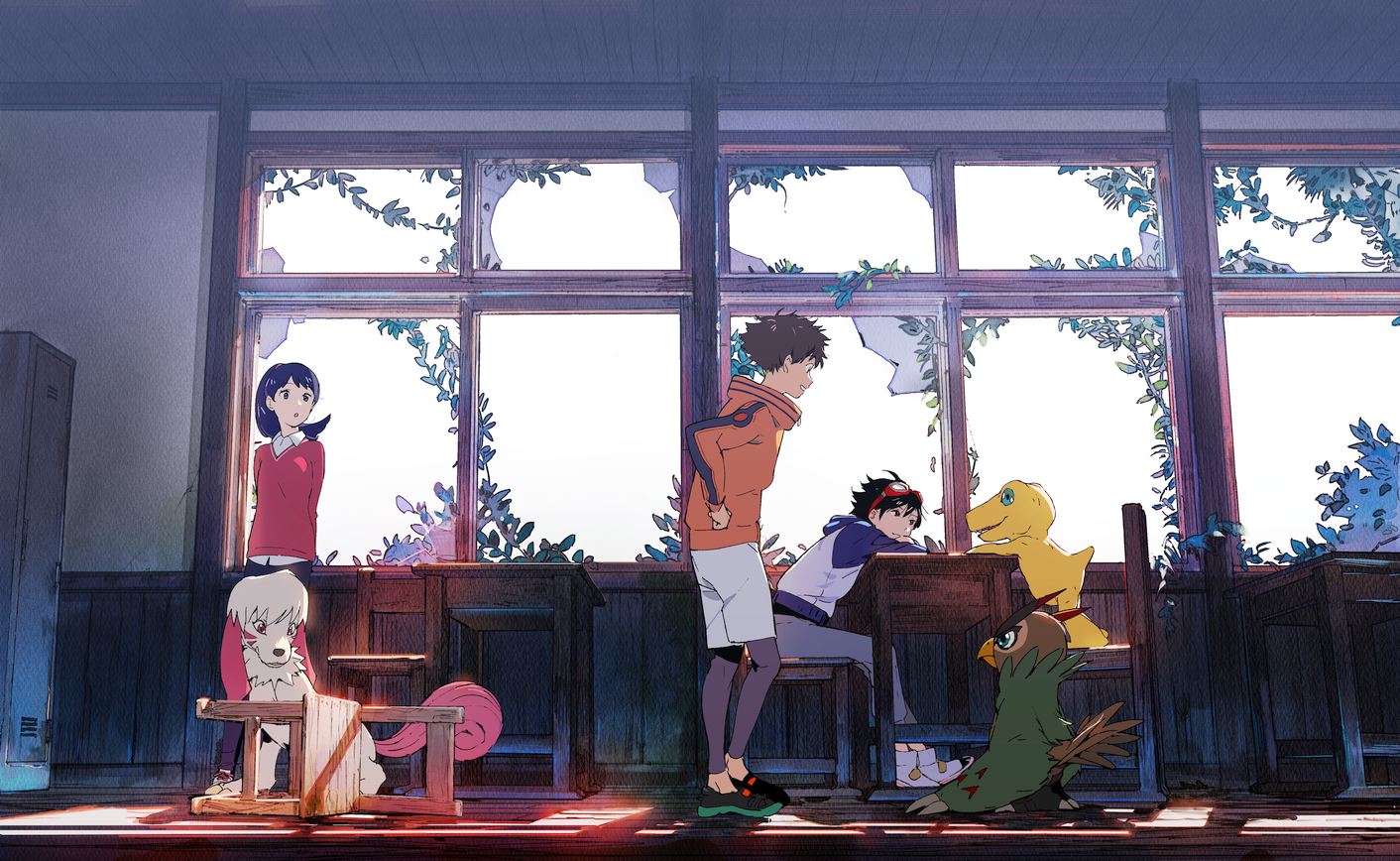 Now that
Cyber Sleuth: Complete Edition
is out, we're hopefully at the beginning of getting more and more Survive details.
Today we have some story updates that ties into both
recent info from Famitsu,
along with the intro animation.
The intro animation for anyone who wants to re-watch it before reading.
The story info expands and clarifies various details that we've gotten going back a year or so, but has an especially heavy focus on the more recent details:
The group in the intro are part of a multi-school extracurricular camping trip that studies history. Takuma Momozuka's group consists of his friend Minoru Hyuuga and Aoi Shibuya, who is one year older than the boys and from a different school.

They decide their project will be on "Kemonogami" (Beast God), which is a local-based-only religion, and visit the shrine that holds its rituals. The legend of the Beast God goes as far as the Kamakura period (as early as 1185). A powerful clan that lived back in those days borrowed the power of a god, who lived in the mountains and was similar in appearance to a beast, to gain wealth, which earned its wrath so the clan was annihilated.

The locals were so afraid of the Beast God's anger that they gave their children to it as a ritual peace offering. Although this all happened long ago, whenever children enter the shrine that was used for this ritual even to this day, it's said that those children are spirited away.

On the morning of the 2nd day at their camp, the phenomenon approaches and Takuma, Minoru, and Aoi end up wandering into the world of this fading legend...
Nothing super different than what we've seen previously, but it does expand on various things and also puts a few pieces together.
The
Gamer
article that gives the expanded story details also reiterates things we knew about the battle system (using 'energy' to evolve, evolving giving you advantages in fighting, etc.)
Thanks to onkei for the translation.
Digimon Survive can currently be pre-ordered at Amazon.com: (affiliate links)
Digimon Survive for PS4
Digimon Survive for Switch
Digimon Survive for Xbox One
Survive is currently scheduled for 2020.