Show User Social Media
Hide User Social Media
Joined

Sep 8, 2006
Messages

16,135
Anime Expo ends today...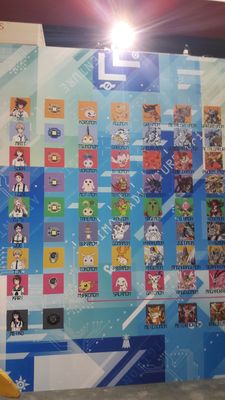 But we have a stack of photos to show off from the event.
The Toei booth had a few different Digimon things on display.
First up, some more detailed images of the tri. display wall.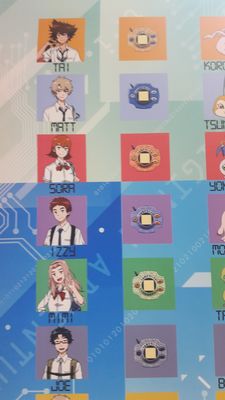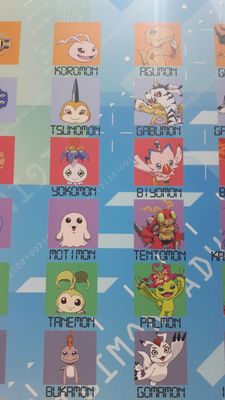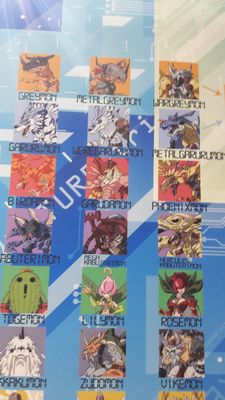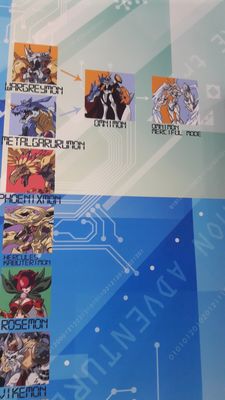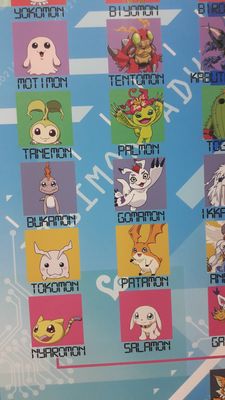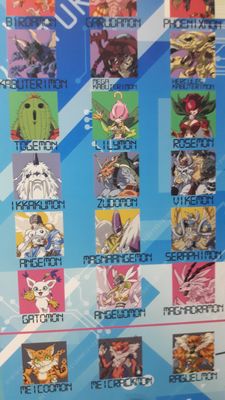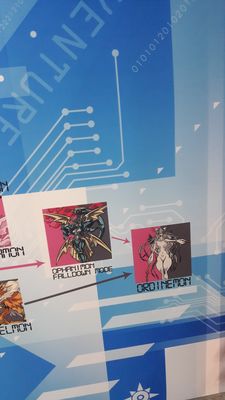 It's a nice setup showing everything off, with the only mistake that I notice at first glance is they spelled Birdramon wrong.
The wall actually continues a bit...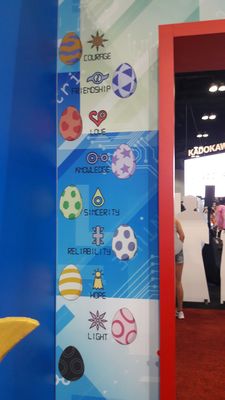 Right next to a doorway it finishes showing each crest and it's associated digiegg.
Next to the wall display was the stage play puppets.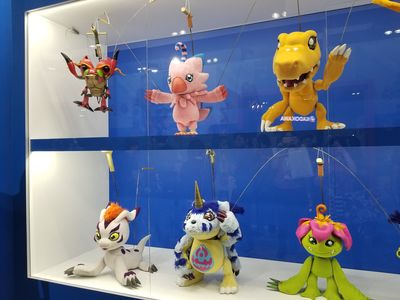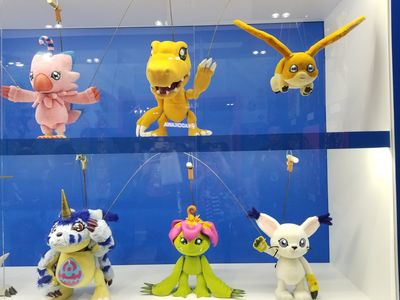 And on top of images of the overall puppet display, we also have good shot of each puppet individually.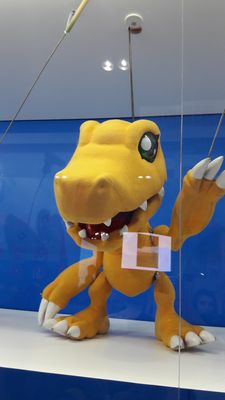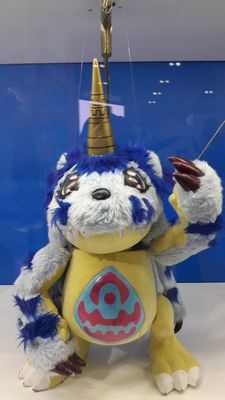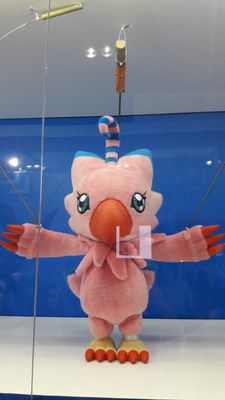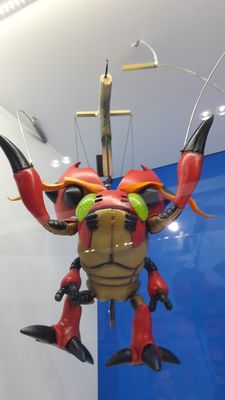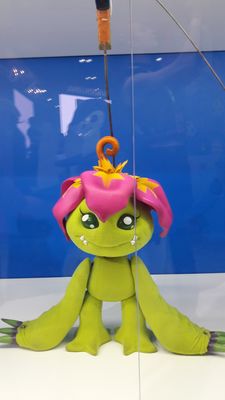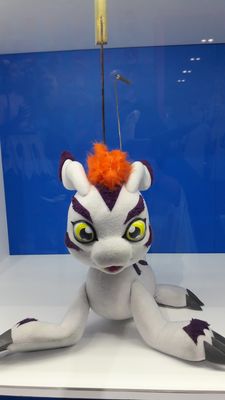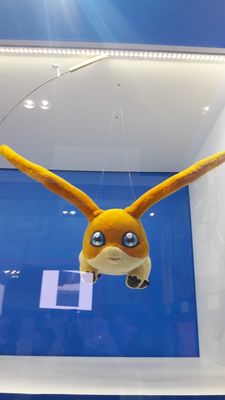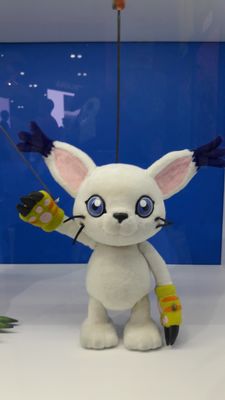 Also, some extra detail shots of two of the puppets.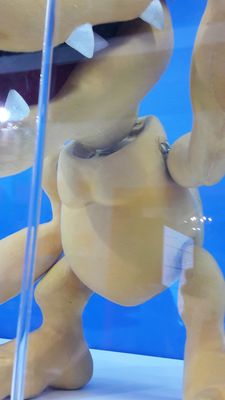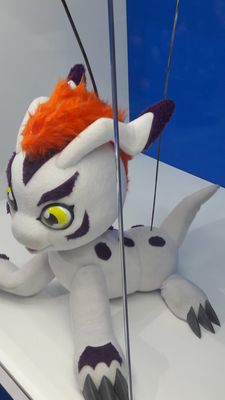 The Agumon puppet is holding up nicely, minus perhaps one tooth, and the Gomamon puppet has some nice detailing on him.
Last up at the Toei booth was a Digimon Adventure tri. photobooth.
Lizmet shared the photos of her
and
tortoisquad
from it.
Bluefin, the US distributors of a number of Digimon figures, also had something pretty fun at their booth...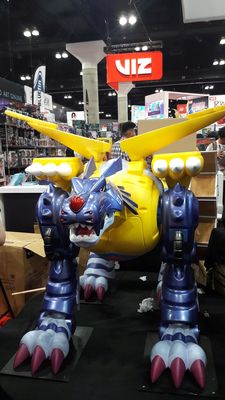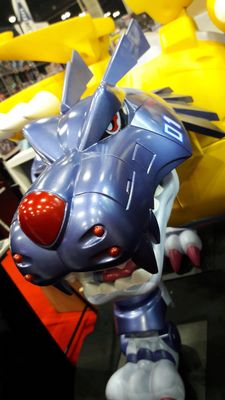 A big statue of MetalGarurumon! This statue is based on the
Digivolving Spirits MetalGarurumon figure
that came out earlier this year. The statue is surprisingly detailed and looks very nice.
Then a few additional photos from some of the guests...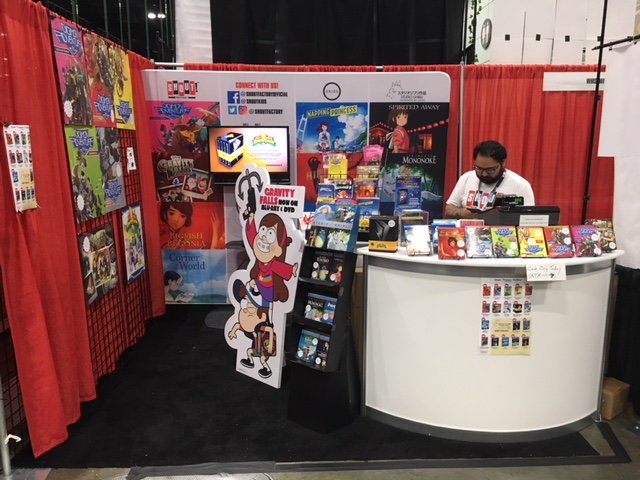 Shout producer
Brian Ward
shared this image of the Shout booth early at the convention. Shout was selling all of their Digimon Adventure tri. releases at AX, including Part 5 Coexistence a month early. On top of that they had a number of non-Digimon releases on sale early.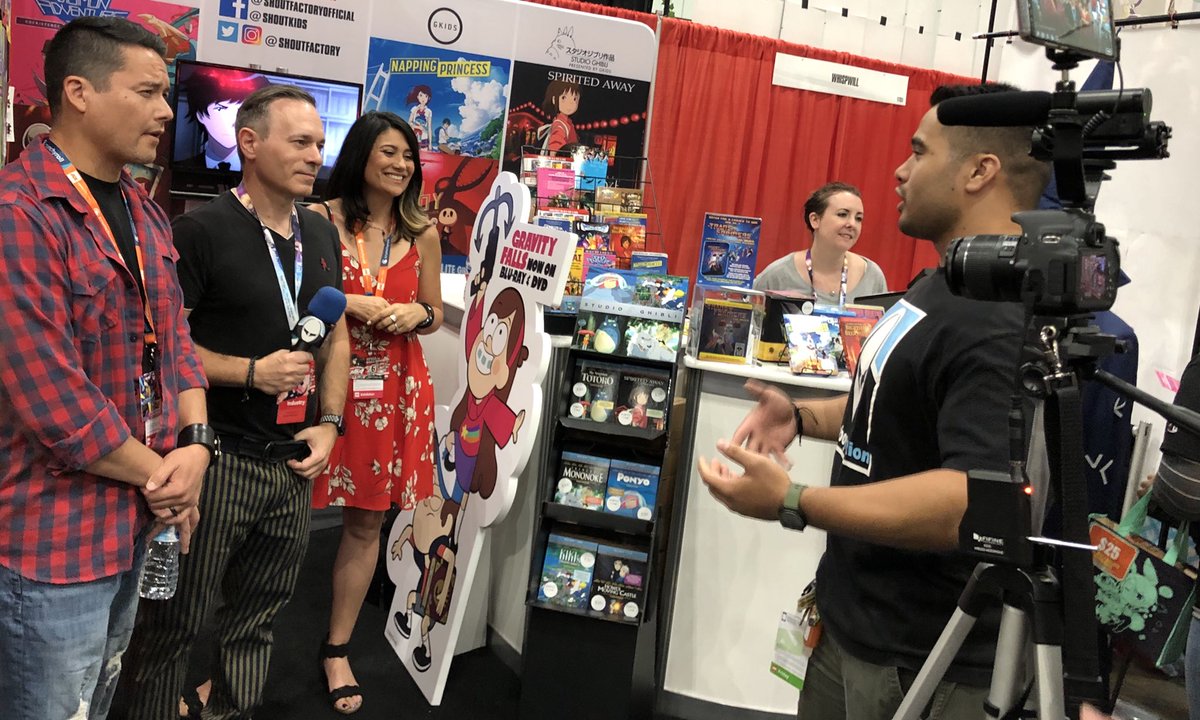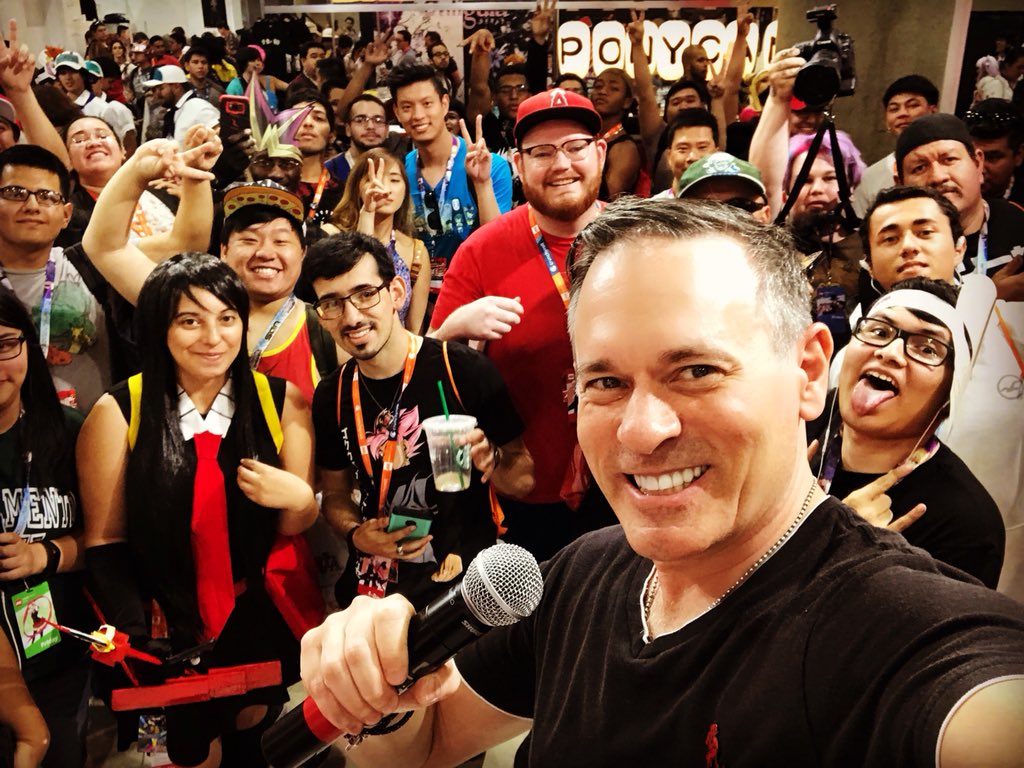 Joshua Seth
shared an image of him, Colleen O'Shaughnessey, and Johnny Yong Bosch doing some press for the upcoming theatrical release of tri. Part 6. He also shared an image of himself working the crowd during the autograph signing at the Toei booth.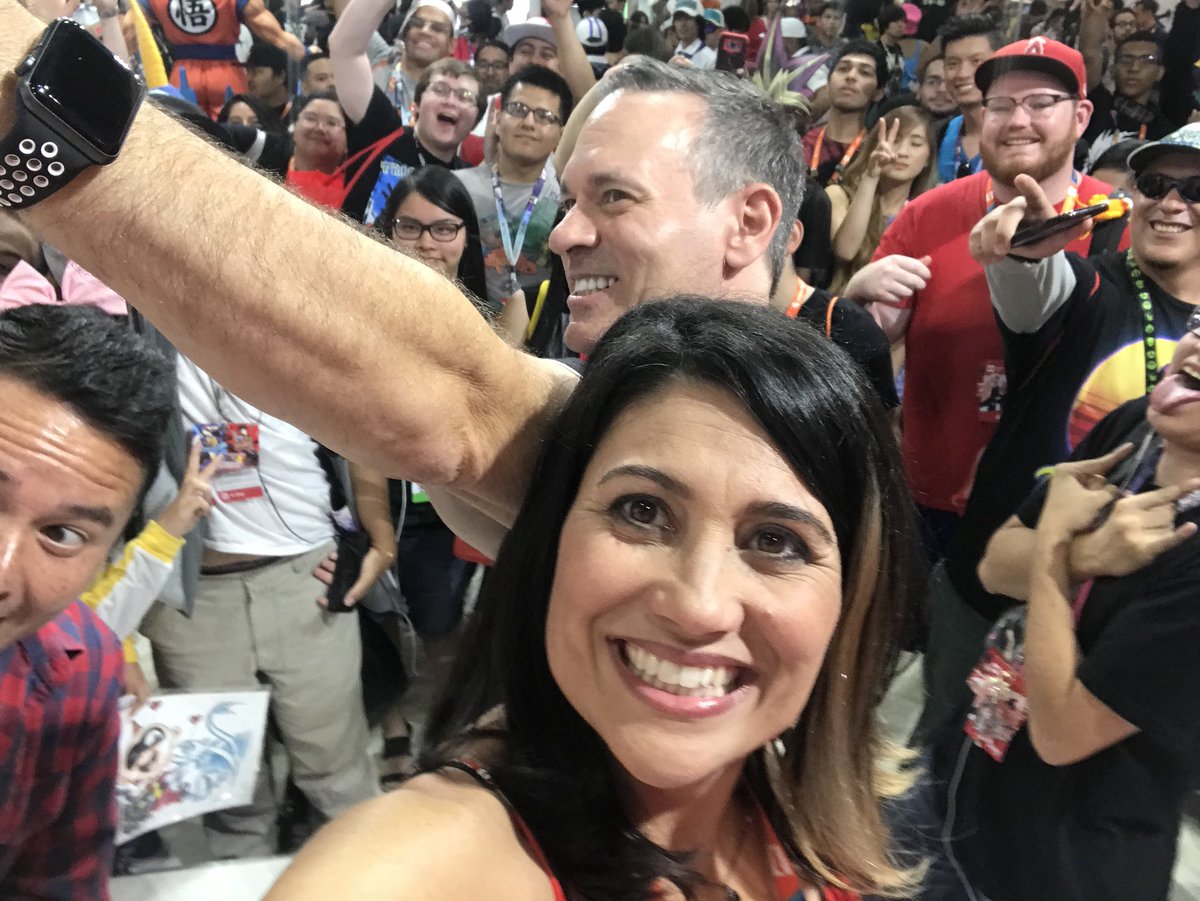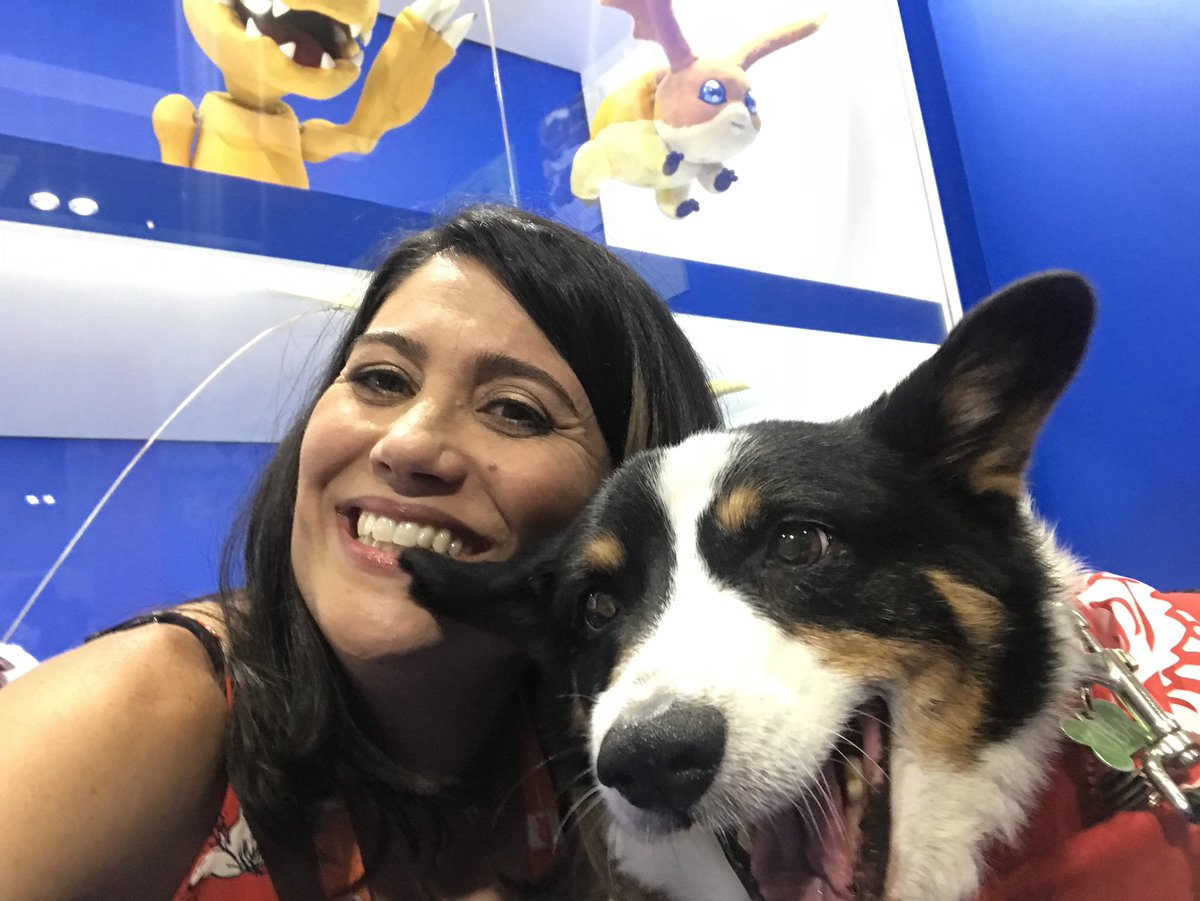 Colleen O'Shaughnessey
shared a photo of her, Joshua Seth, and Johnny Yong Bosch working the crowd at the Toei booth. In fact, if you look at both her and Joshua Seth's photos, it appears they were taken at the same time. We also get a photo of her in front of the tri. stage play puppets with a very happy looking dog.
Some great new photos from Anime Expo. Our prior article with photos from Anime Expo can be found
here
.
If you went to Anime Expo this year and got any Digimon related shots feel free to share your photos.
Thanks to
Lizmet
for a bunch of the photos of the displays, Tisha for some of the display photos, and Joshua Seth, Colleen O'Shaughnessey, and Brian Ward for their photos.
The display photos can also be found in our
gallery
.