Show User Social Media
Hide User Social Media
Joined

Sep 8, 2006
Messages

13,184
A few different mobile game updates...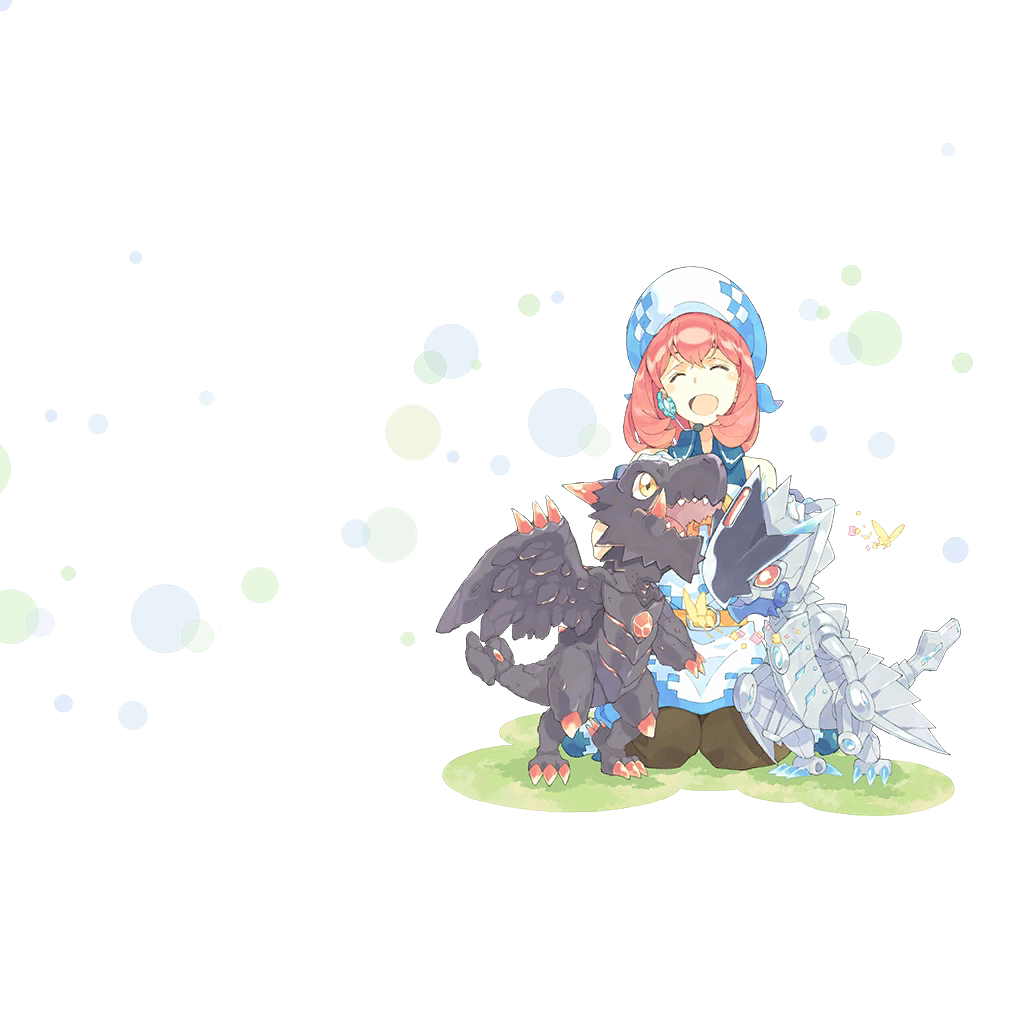 First up, is a preview of a new Digimon in Linkz.
The image has popped up as part of a general thank you message for people playing in Japan, and here is the clean image.
The image shows Vorvomon and the new Digimon, along with Hina (the navigator/assistant character from Linkz.)
The new Digimon is an obvious counterpart to Vorvomon, the Digimon introduced into Linkz a few years ago. We don't know the new Digimon's name yet, nor does it appear he's accessible in the game at the moment, but just from looking at him we can see a few (obvious) things...
Where Vorvomon was designed to look like volcanic stone, the new Digimon looks sleek and metallic. He has various blue crystals that appear to have more defined angles than the red ones on Vorvomon. Overall, it's a really good design for a counterpart, or rival-type creature, for Vorcomon.
The new currently unnamed Digimon also appears to be the first new Digimon we've seen in 2019.
We will likely be hearing about this fellow more soon.
Thanks to BlueIke for the heads up about the image, and theigno for tracking down the direct version of it.
In addition, some new art from Digimon Encounters...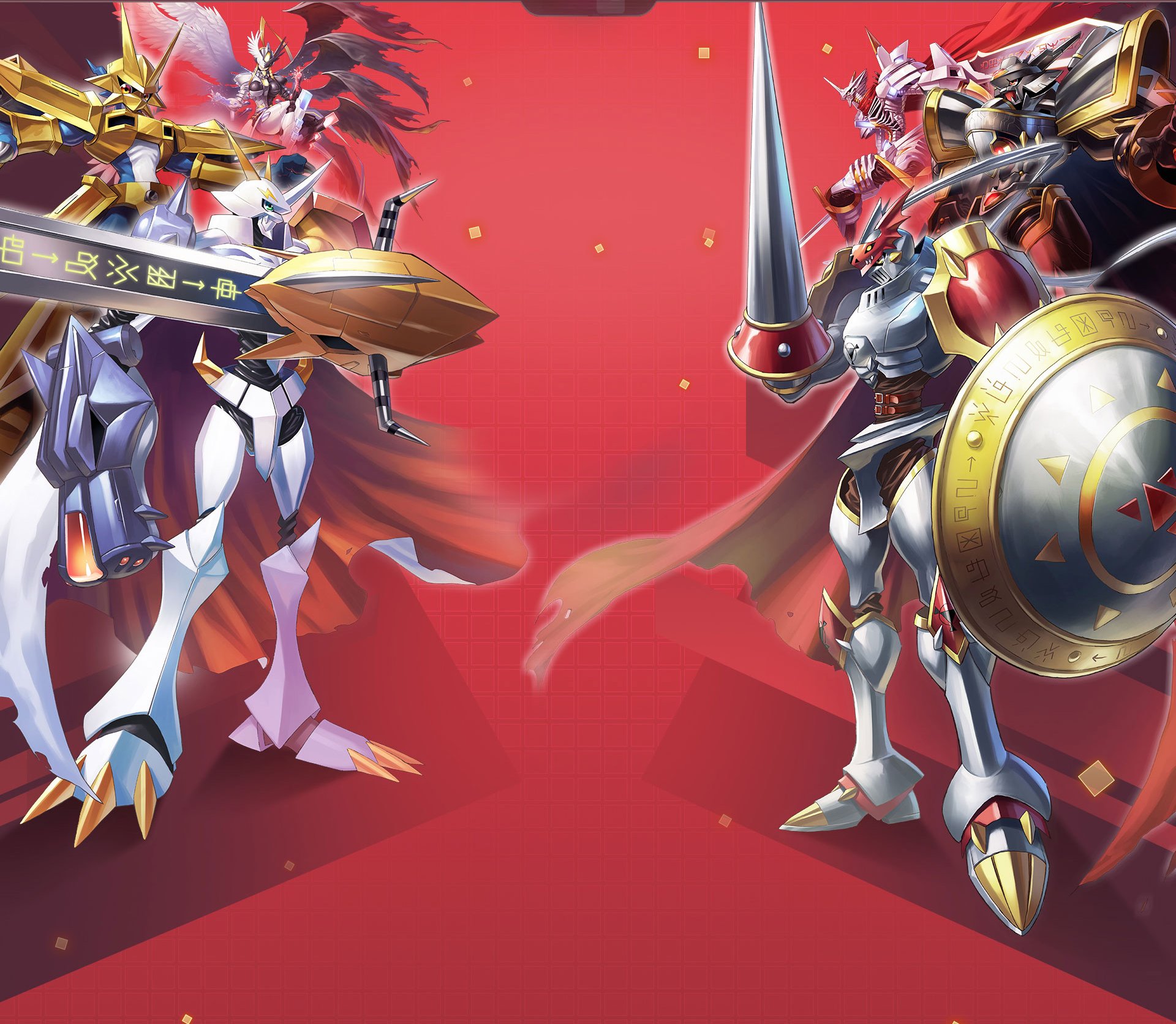 The new art is featured on
the Encounters website.
On the left we get Omegamon, Magnamon, and Mastemon, while on the right we get Dukemon, Alphamon, and Jesmon. The artwork is currently the background of the Encounters website.
Viewing it via a mobile browser gets you an image of Omegamon, Dukemon, and Magnamon using the same artwork. The play button is for the
previous trailer that showed off the games theme song
.
With ReArise getting new Adventure 20th content, it's nice to see updates for the other 2 Digimon mobile games.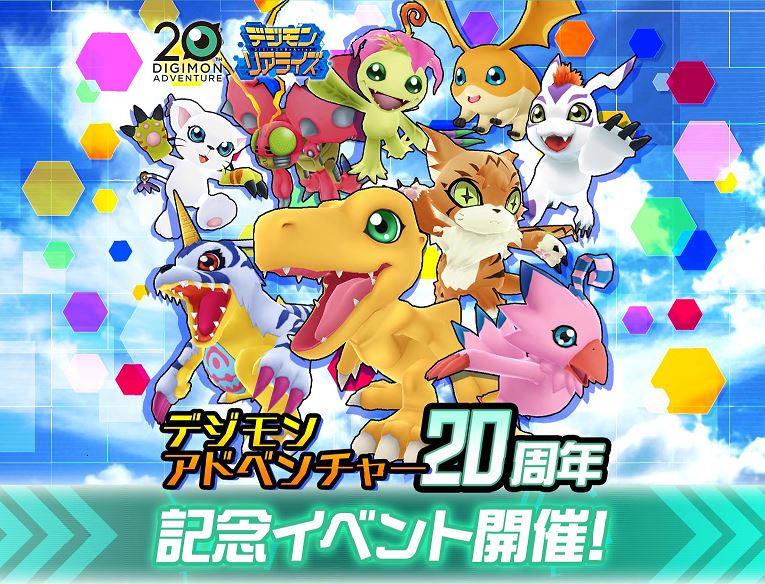 And of course, that
Adventure 20th ReArise content
has begun to show up in ReArise at this point.
More mobile game updates soon hopefully!