Show User Social Media
Hide User Social Media
Joined

Sep 8, 2006
Messages

12,864
A few different updates, including a semi-important one at the bottom.
It appears Michihiko Ohta has opened a Youtube and has uploaded himself with a guitar performing Brave Heart.
It was posted along with a short messages:
Well known to Digimon fans via many compositions and arrangements of Digimon music throughout the history of the franchise (including Brave Heart), along with singing Slash from Digimon Tamers, it's always nice when we get to see Michihiko Ohta, who is often a bit more behind the scenes with the music.
Hopefully we see more of these from him.
For those looking forward to music from the 'new' Digimon Adventure:.
The ED,"Regrets Bring Fruit" was released on various music services around the world over the weekend, but Chiai Fujikawa's full album is out today, so make sure to check your preferred music service for it if you didn't already for the Digimon song. Most are listing the album as "Aiha Headphone Kara", and track 6 "Kuyashisahatane" is the one you want if you are looking for the Digimon ED.
The music video for it is embedded above and additional details can be found
here
.
If you wanted the actual CDs, you gotta import those: (Affiliate links below.)
The standard edition
is just the album and is 2,000 yen.
The limited edition
is 3,182 yen. It includes the album and a DVD with over half a dozen music videos and clips (none of the videos or clips appear to be Digimon related.)
As for the OP...
Still no details on a proper full version of Unidentified Airship by Tanimoto Takayoshi. We have the 'semi' clean OP video above, and the TV-size version got a digital single a few days ago that was 'believed' to be Japan only.
Thanks to Separan we know there is one digital retailer in Japan who is selling it overseas!
Lossless music retailer
Ototoy has a page up for the digital single
and is selling it for 263 yen (a bit under $2.50.) They have it in various formats including lossless and uncompressed ones. The site has an English interface option and is reasonably easy to use if you want to nab it.
Next up, some product updates
from Megahouse
.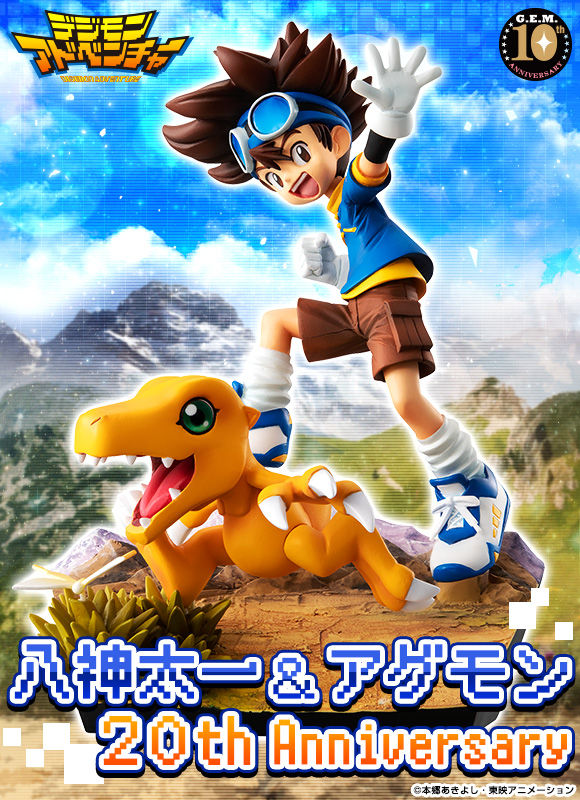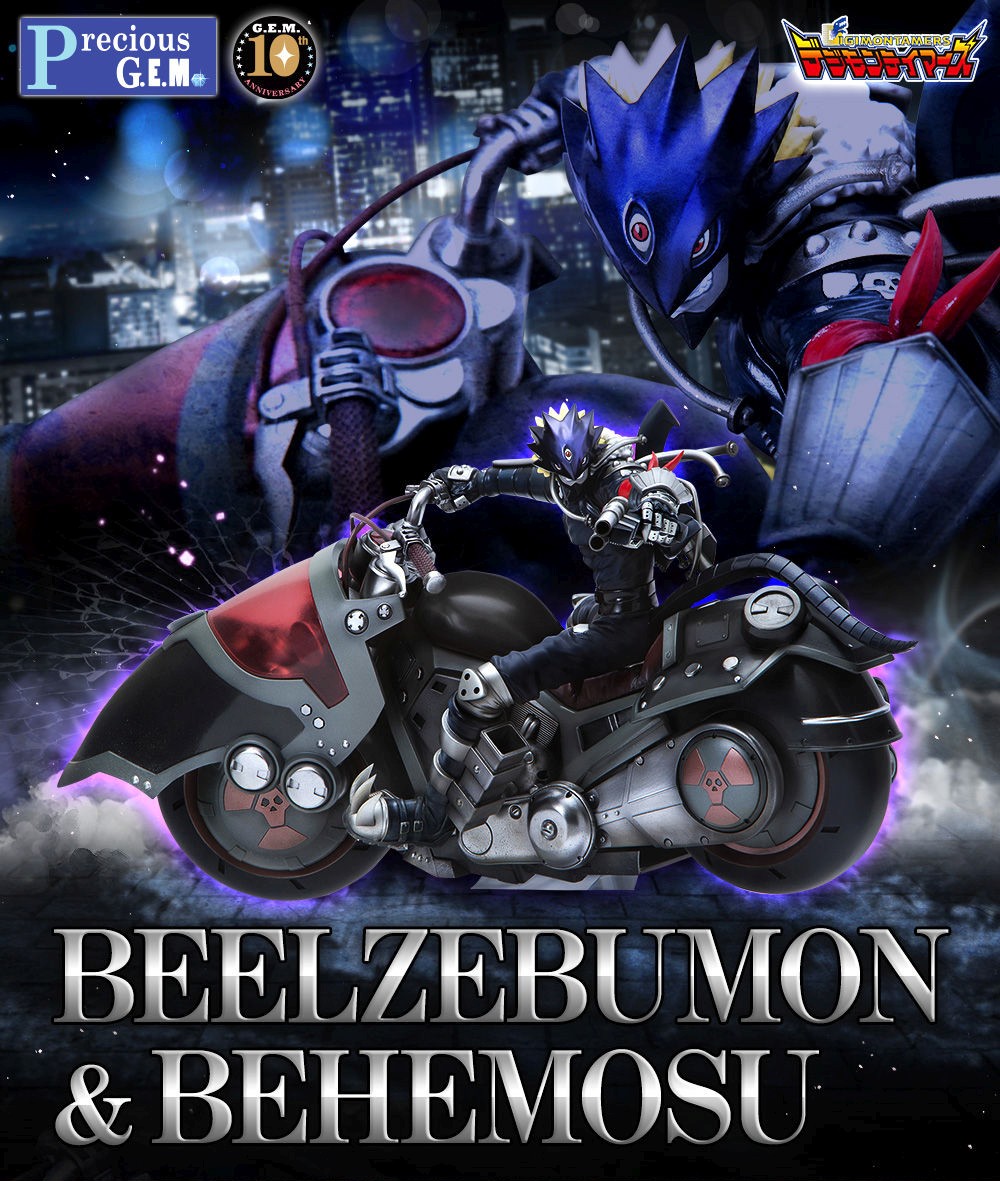 Various Megahouse products are being moved around, likely due to Coronavirus, and Digimon is being affected with 2 upcoming releases.
GEM Digimon Adventure Taichi & Agumon 20th Anniversary pre-orders are being shifted to ship in late May instead of late April, as originally planned.
Precious GEM Digimon Tamers Beelzebumon & Behemoth pre-orders are being shifted to ship in late April instead of late May. This is moving up a bit since May was a delay from the originally planned release in March. (Many people who pre-ordered from Japan seemed to miss that it was delayed at all, so may still come across as a delay to a number of people.)
US and other non-Japanese stock pre-orders aren't clear what sort of delay we may be looking at. Those were over a month behind the Japanese release anyways, so we will see.
Last up...
I've been contacted by a well known anime related shop about purchasing advertising on the site. While I'm not sure about things like banner ads up top (even though I'm reasonably sure we could do it simply without too much in the way of distraction on the current site design), I'm more inclined to see how they feel about having the equivalent in articles for an agreed upon period of time. (not inherently different than when I post affiliate links, except this would be a placed ad.)
Generally just asking to get peoples thoughts on advertising from one specific place, either via posting here or PMing me if they'd rather not say publicly.
The last few years the general running of, and dealing with, the site monetarily has been easier thanks to the Patreon, but for obvious reasons the last month or so that's dropped quite heavily as people have more important priorities to take care of.
There is no real danger to the site at the moment, but having things setup before there are potential issues is generally where I tend to skew (and no numbers of any kind have been discussed for potential ad placement, so it may be a number that doesn't mean much of anything, etc.)
Lots of Digimon stuff is happening and supporting us via our
Patreon
or
donations
would be greatly appreciated so that we can do more and improve the site.