Show User Social Media
Hide User Social Media
Joined

Sep 8, 2006
Messages

12,560
Almost have all of these now...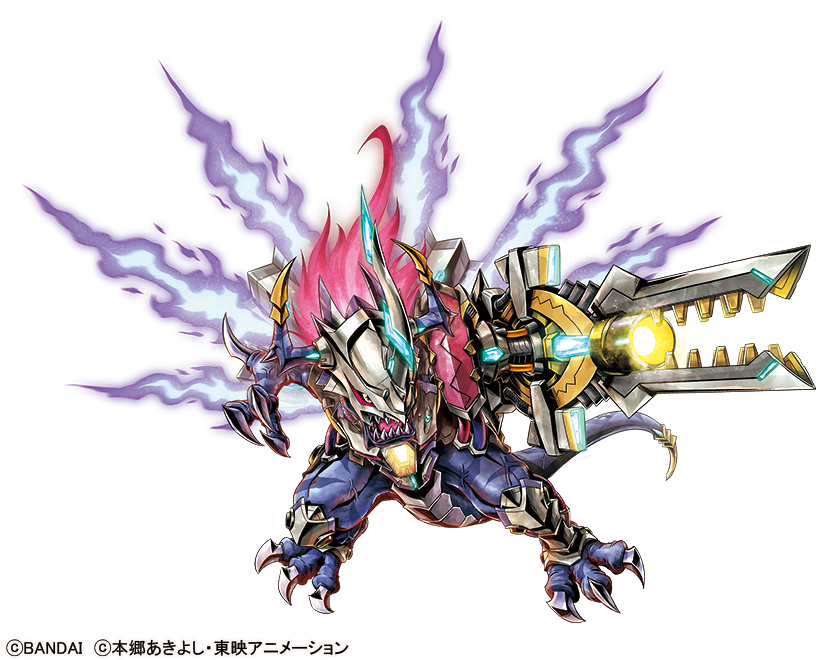 Bandai has revealed art and a mini profile
for another new Digimon in the X2! This time it's MetalGreymon X (Virus)! This leaves only one more new X-Antibody Digimon from the X2 that we need higher resolution art and some sort of profile for.
MetalGreymon X (Virus)
On it's left arm is the Trident arm, Altarus, which can switch between 2 modes. It's also been equipped with an energy booster that, at it's maximum output, lets it exceed the speed of sound
This one is one of the more exciting ones it seems, since the design is quite a bit different from the normal MetalGreymon X, rather than the expected recolor.
We had got
low res clean art for him yesterday
, after previously appearing in V-Jump.
On top of the big art and short profile for MetalGreymon X (Virus), we also get a MASSIVE reference book update!
Another huge reference book update!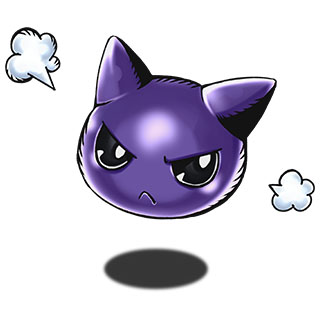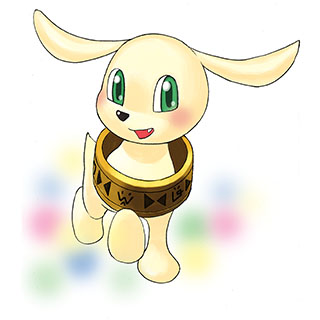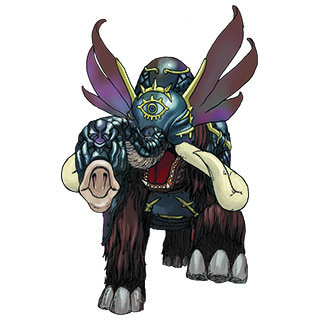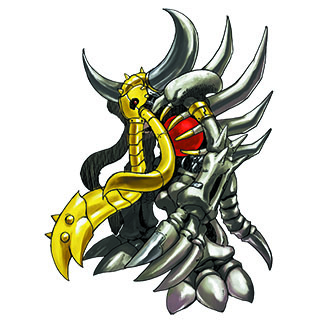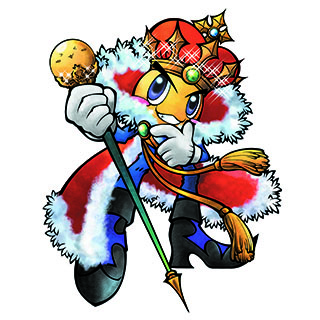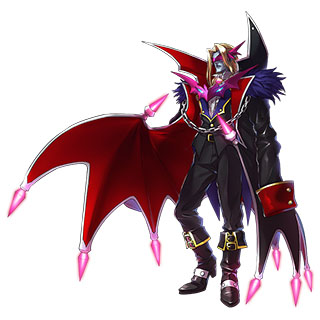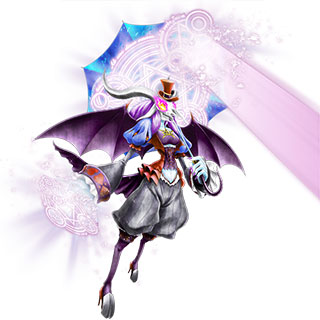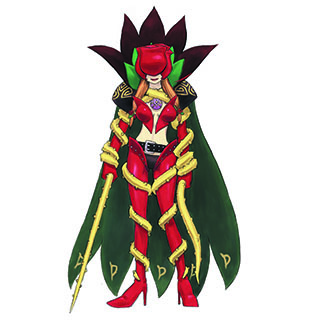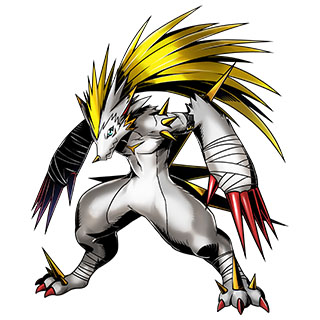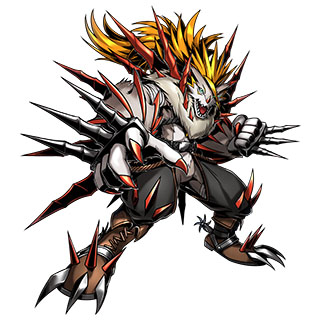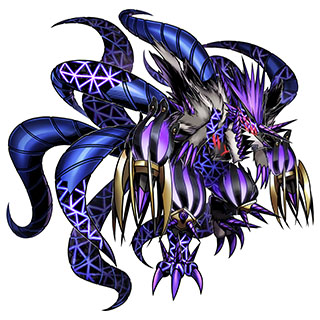 Kiimon
A Slime Digimon with a nasty look in its eyes that is constantly scowling. Despite its young age, it dislikes herding with others and lives a reclusive life. It enjoys messing with others while staying hidden, pestering them by squirting water mixed with paint from its mouth (Pushuu 'Squirt').
Yaamon
A Lesser Digimon that evolved from Kiimon. It has a grouchy personality; whenever it sees Digimon playing and enjoying themselves, it will spit out its "Paint Splash" from its mouth and cover them in ink. Seeing the dumbfounded expressions on the Digimon's faces brings Yaamon joy.
Plotmon X
Otamamon X
Mammon X
SkullMammon X
PrinceMamemon X
Vamdemon X
*The effect on Vamdemon's Digicore due to the X-Antibody
Its face and body are merely disguises, and its real body is its cloak; it may appear to possess arms, but even those are just fakes. The inner framework of its Digicore has been strengthened, allowing it to unleash its full power even during the day. Its Special Moves are wrapping the opponent within its cloak and turning them into a bat (Vampire Theory), and stabbing the opponent with the claws on its cloak and absorbing their data (Bloody Drain).
Mephismon X
Rosemon X
Filmon
Stefilmon
Rasenmon: Fury Mode
Rasenmon
Since 'Fury Mode' is a perfectly fine equivalent for Rage/Gekiko we'll be using that until we hear any different, possibly from the localized version of ReArise.
Update- Any new profile details have been added above thanks to garm.
Pre-orders and more details for the X2 can be found
here
.