Show User Social Media
Hide User Social Media
Joined

Sep 8, 2006
Messages

12,986
Another Precious GEM!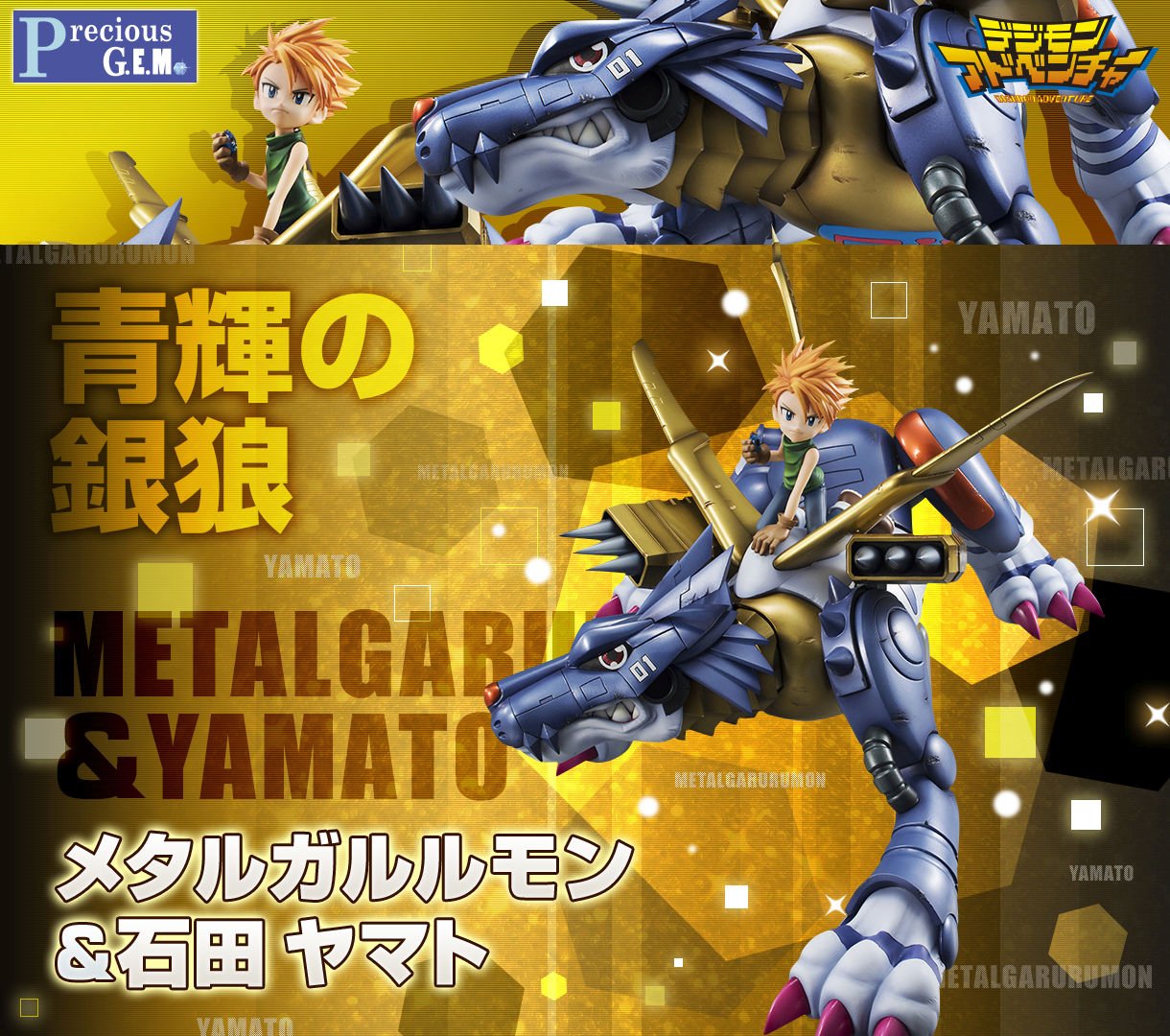 Just a month after the first Precious GEM figure went up for pre-order, it's already time for another.
MetalGarurumon and Yamato is only the second Precious GEM figure, but it looks just as fantastic (and huge) as the WarGreymon and Taichi release.
Listed as being roughly 11.8 inches long, it takes up quite a bit of space (their template actually says he's that 'tall' in one place, but that clearly isn't right.) Like WarGreymon, you'll need some shelf space.
It's not just a fantastic MetalGarurumon, it also has a pretty great looking Yamato. Yamato has been posed excellently, with some nice touches, including his activated Digivice (you can even see the sole patterns on his shoes.)
Pre-orders are open for 20,736 yen (another blood-curdling scream), the same price as WarGreymon.
It's listed as being exclusive to
Premium Bandai
,
Megatrea
,
Toei Online
, and amiami for Japan (we will update with more links as stores add their listings.) The price may show as slightly different if retailers include Japanese tax in their listing.
The figure will ship in August 2018.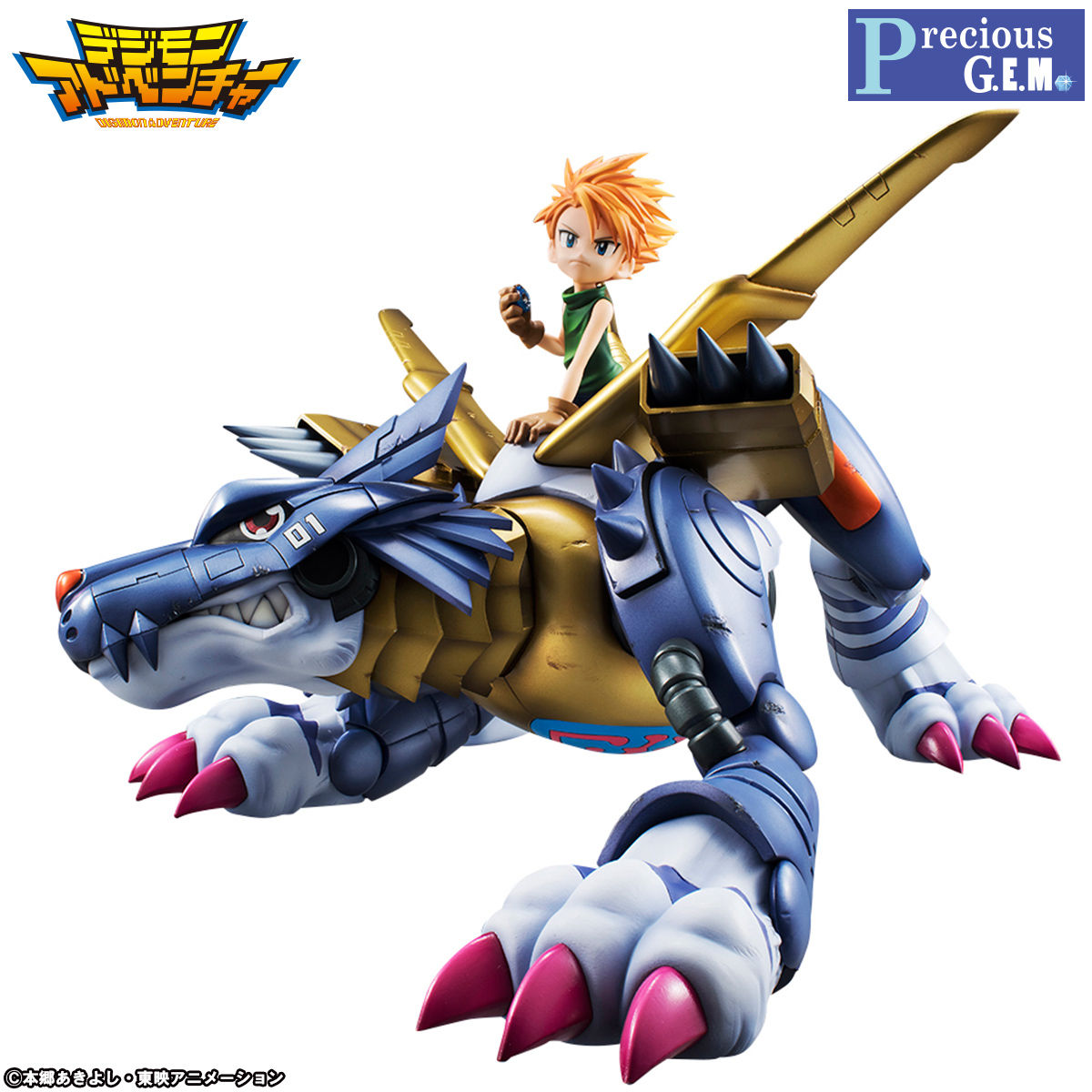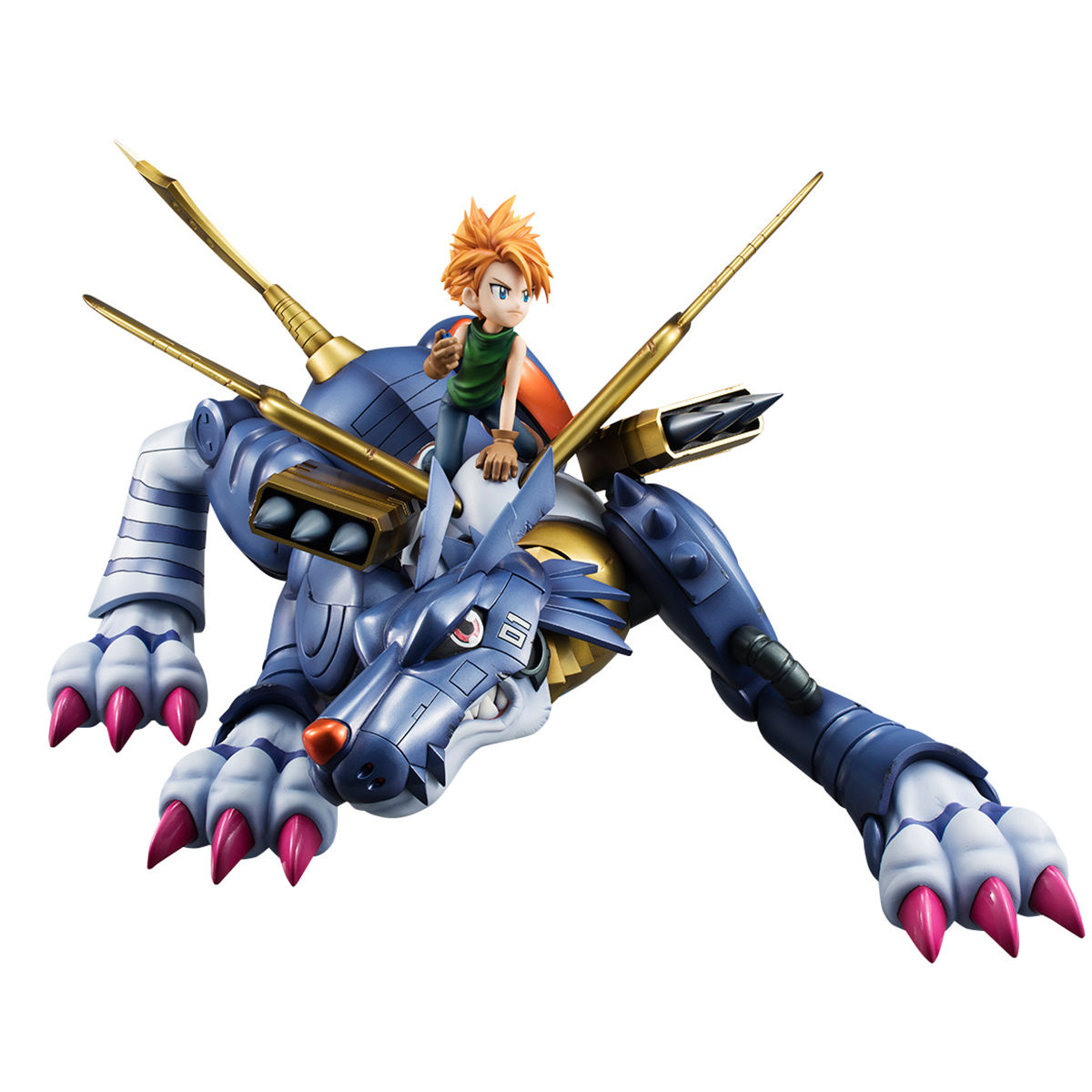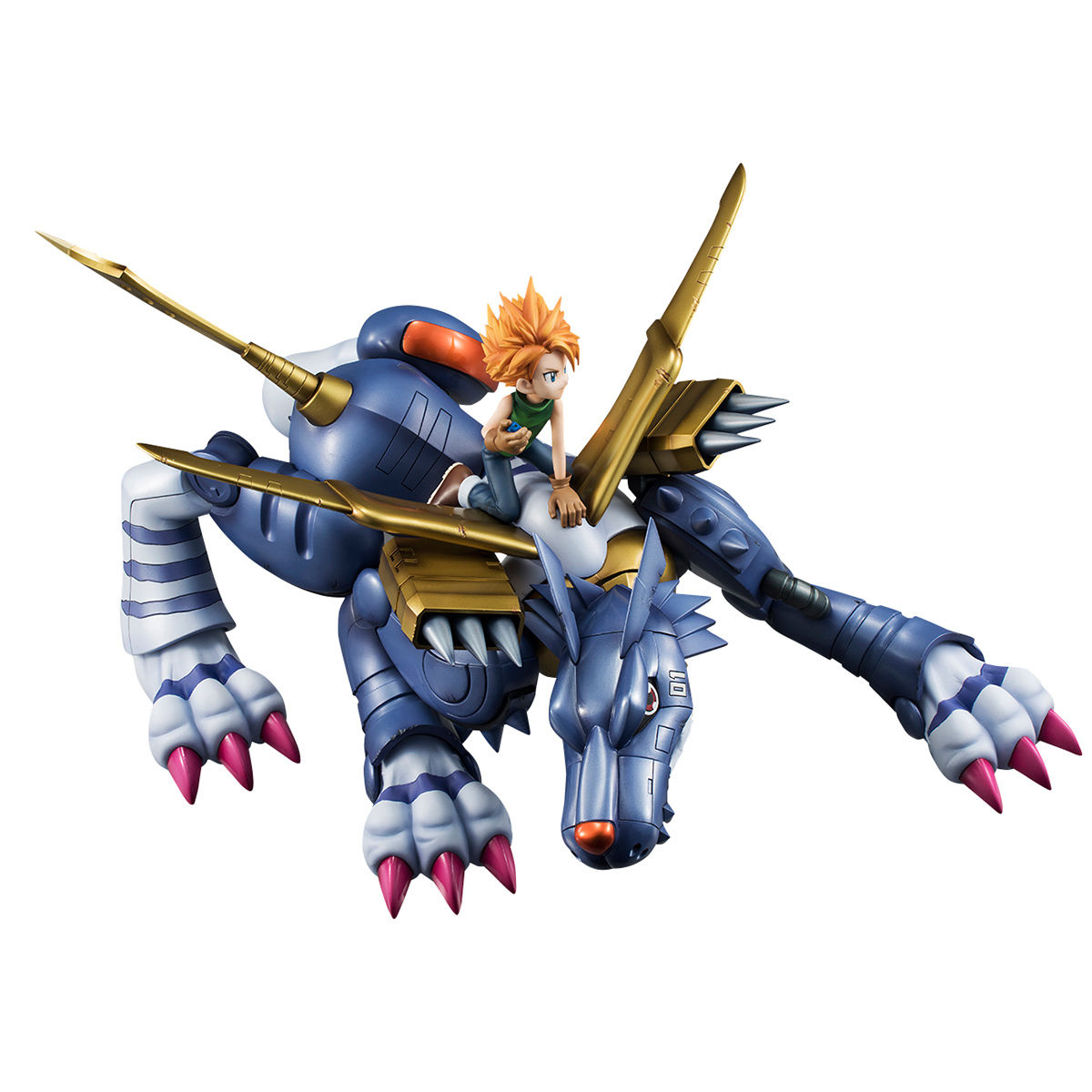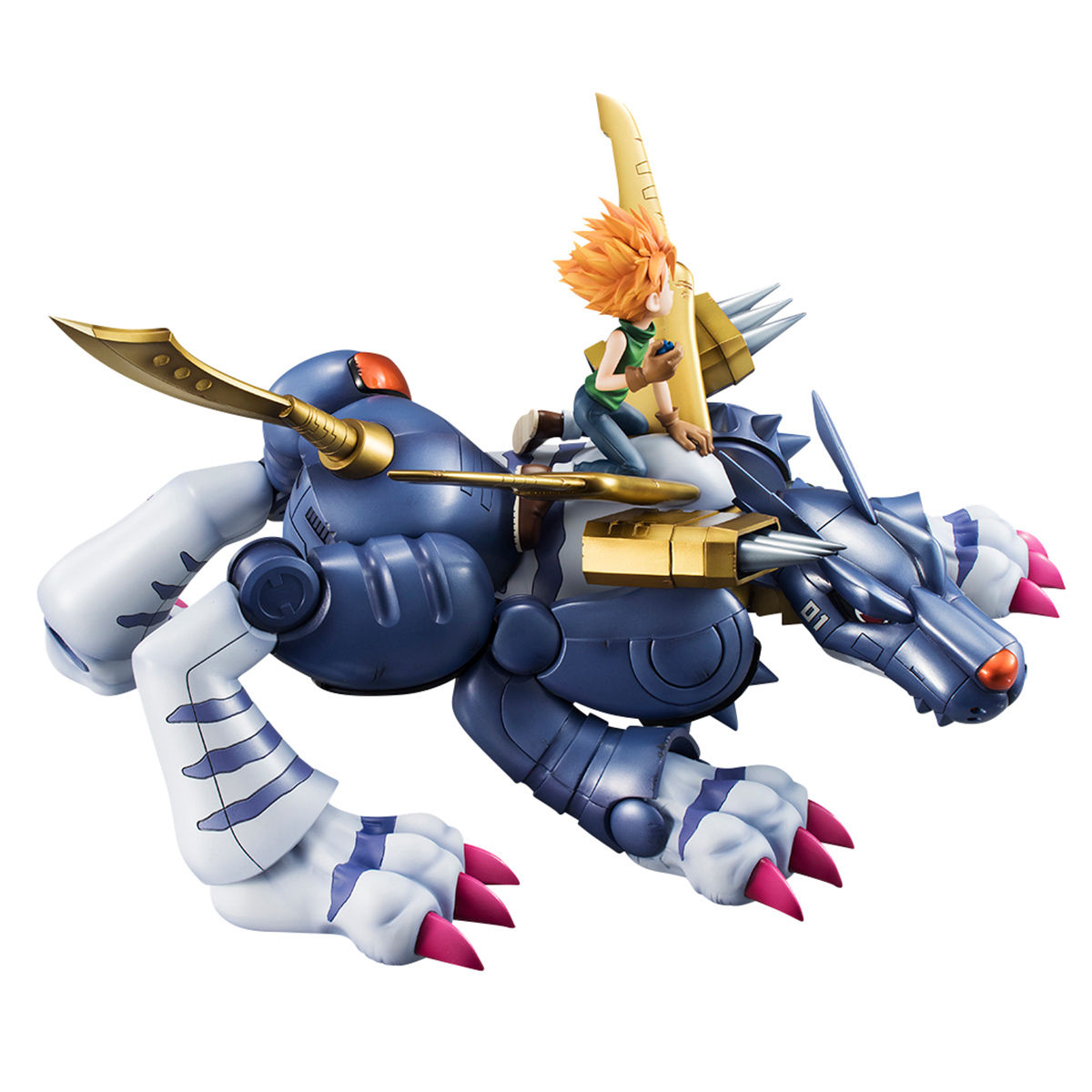 MetalGarurumon and WarGreymon make up the peak of the GEM line thus far, but there are a few obvious choices for future Precious GEM figures...
Update-
It's up on Crunchyroll
for those who don't want to use an intermediary! The Crunchyroll pre-order stock ships in October.
You'll want to contact an intermediary to get these items sent to you. WtW is not affiliated with any, but here are a selection of intermediaries that have worked well for various WtWers and their friends in the past:
From Japan
Rider Proxy
Nippon-Yasan
The Bandai Premium store has also chosen to name a few 'official' affiliate shops to be used as intermediaries for non-Japanese buyers:
Buyee
From Japan
(this From Japan link shows their 'official' page for Premium Bandai.)
Samurai Buyer
DEJapan
You'll want to provide your chosen intermediary with the link to the item. Just copy paste the links to the product pages for what you want and send them a message about it and they'll take care of it after they discuss pricing and their policies with you. The link embedded in the news article for the product items are exactly what you'll need to send them.
Some of the intermediaries have a full storefront and may have the items listed, so you may want to check that first.
The previous Precious GEM figure is still available...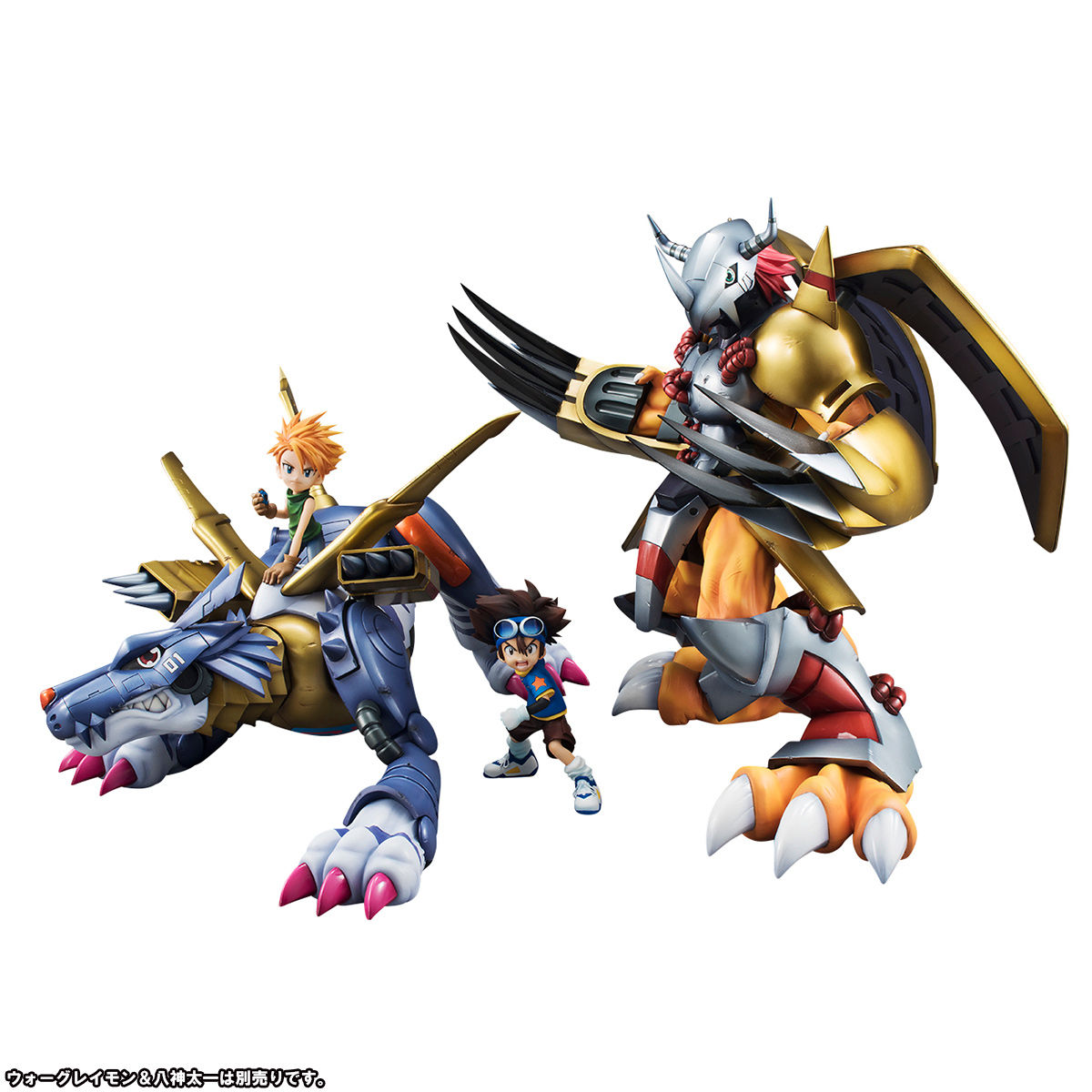 WarGreymon and Taichi!
Update- Pre-orders are open.