Show User Social Media
Hide User Social Media
Joined

Sep 8, 2006
Messages

16,666
A bit over a month ago the 1st Let's Make Digimon Goods Together Project formally began
.
The idea was to allow fans to suggest and vote on potential products to be made to be sold via Digmon Partners.
Step 1, suggesting and commenting ended awhile ago, and they've updated with "
Step 2- Choose the two products you want!
"
Previous- Step 1- What do you want?
From this step there were 560 submissions, with about 1,000 opinions. They appreciate everyone's thoughts, comments, and love for Digimon.
Step 2- Choose the two products you want!
The most common request was different types of 'figures'. Due to various requirements that can't be decided in a short period of time for such an item, they will proceed with the planning separately from that request for the first project.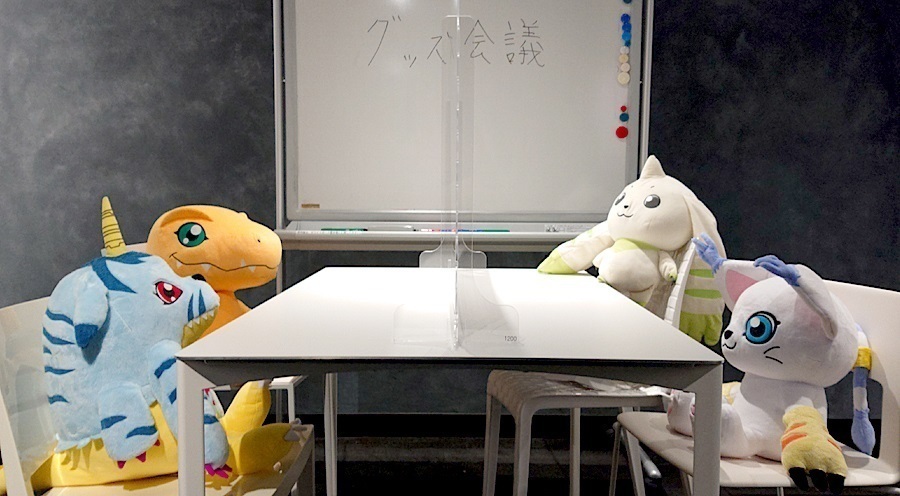 Out of the suggestions received, the following 12 suggested products are candidates for goods.
1- Life-size plush toy
2- Acrylic stands for Digimon Frontier & later series
3- Pair Plate Set [plate sets for meals]
4- Pair of Glasses Set
5- Pot & Cup Seat
6- Accessories themed with the crests
7- Accessories themed with the Digimentals
8- Masaru Daimon's Necklace
9- Smartphone-type Digivice Smartphone Case [the Kizuna Digivices]
10- Koushiro's Pineapple PC Case
11- Digitama shaped alarm clock
12- Umbrella themed after Dukemon/Holy Lance Gram
Voting on these is open
until September 20th
Users can vote once, but will be able to choose two of the items.
If listings like acrylic stands or life size plush is chosen, a vote will be held later to be more specific, such as "Digimon Savers, Masaru Daimon & Agumon Acrylic Stand" as an example.
What's Next
The next step will be selecting the designs, poses, etc. based on various possibilities and make a final decision. They will announce what products proceed to this next step around the end of September.
Some interesting potential products there.
Last edited: