Show User Social Media
Hide User Social Media
Joined

Sep 8, 2006
Messages

17,360
Step 2 of the Let's Make Digimon Goods Together Project
was awhile ago, and we have the results.
The idea was to allow fans to suggest and vote on potential products to be made to be sold via Digmon Partners.
Step 2 was voting on product ideas that fans had suggested,
and we have the results
!
The top 2 results were:
Life-size plush top
Smartphone-type Digivice Smartphone Case [the Kizuna Digivices]
These items will be made into products.
The smartphone case is being worked on to make it look like the design in the anime.
For the plush toy, there is an additional step so they can decide the character to be made.
There will be another survey for that.
The main thing mentioned for people with plushies, as mentioned, was that it was lifesize.
The goal will be to do a Baby or Child level plush.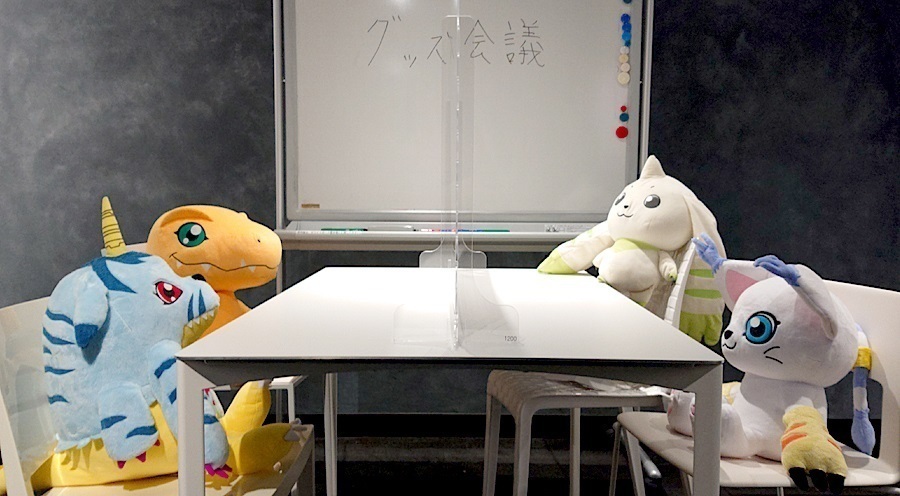 A lot of people requested 'Frontier and Beyond' for products, so they will have a candidate from each series, with a final vote held with candidates from this survey.
The survey
allows space for a Digimon for each series that you would like made into a plush.
The Survey has 8 entry categories, you can fill out each one. If you enter more than one Digimon in a category, your answer will not count. If you don't have a preference for a specific answer, leaving it blank is a valid answer. If you want one from one of the movies associated with a TV show, that counts (their example is voting for Kuramon for Digimon Adventure.)
The entry categories are:
1- Digimon Adventure
2- Digimon Adventure 02
3- Digimon Tamers
4- Digimon Frontier
5- Digimon Savers
6- Digimon Xros Wars
7- Digimon Universe AppliMonsters
8- Other works that don't fit into the above (X-Evolution, tri., Kizuna, etc.)
The survey
is open until October 3rd.
What's Next?
After this the plush choices will be voted on.
Lots of potential choices for people to vote on, and having spaces for each TV series, along with an extra slot, which you can fill out each one of, lets there be an interesting range that can be voted on.