Show User Social Media
Hide User Social Media
Joined

Sep 8, 2006
Messages

12,531
That Time I Got Reincarnated as a Slime
and
Voltron
were more exciting type shows, so this time we have something a bit calmer...
Laid-Back Camp!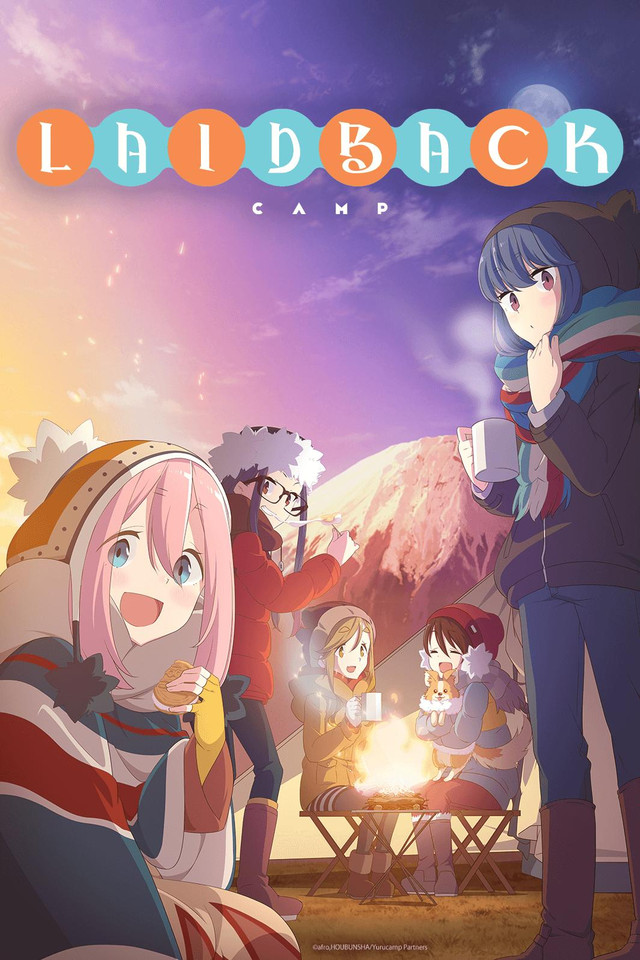 Nothing really content wise to be worried about in this one.
The series can be watched on the following officially for free:
Subbed on Crunchyroll
For this one we'll do all of season 1, 12 episodes. There is some live action tie in material, but more animated content is coming soon for the series.
Laid-Back Camp is a very fun and pleasant show that's simply relaxing to watch. It's something that's easy to recharge your batteries and destress with.
Rin likes to camp alone to enjoy the solitude and the general mood of campsites, and after meeting Nadeshiko (who got lost, doesn't have supplies, or her phone...), and later realizes they go to the same school. On top of that, Nadeshiko joins the Outdoor Activities Circle at their school, and ends up camping with members Chiaki and Aoi.
It's a show that's easy to have fun with.
As for Digimon connections... there's a couple of decent ones (a number of smaller ones include Laid-Back Camp actors having bit parts in Digimon roles), but we'll just go over the couple of larger ones:
Rie Takahashi played Tutomon, Pipomon and Erena in Appmon, and also did some singing as Erena. She's also Michi in ReArise. In Laid-Back Camp she plays Rin's friend Ena.
Marina Inoue played Tagiru in Hunters. In Laid-Back Camp she's Nadeshiko's older sister Sakura.
I've embedded episode 1 of the series as a preview.
Feel free to post as you wish in this thread. You can post as you are watching, episode by episode, when you finish. Whatever you want. Try and give it a couple days for later spoilers so people have time to try and view stuff without spoilers, while still interacting in the thread (especially if you decide to keep watching past the episode listed as the last one for the leadup.) If you watch one episode and it isn't for you, pop in to explain why. Have fun with it!
A new show/movie will go up each Sunday night (or early on Monday), but feel free to keep talking about older shows in their threads, or even watching past the listed episode.
If you want to
chat in the Discord you can
.
Hopefully you enjoy. Feel free to make any suggestions or ask an questions regarding the threads or the shows also.
Prior Leadups:
Final Leadup to tri.- Gundam Unicorn
(with index of tri. Leadup)
Leadup to Kizuna Week 1- Gundam Build Fighters
Week 2- Kimagure Orange Road
Week 3 (and 4)- Lupin the 3rd Part 4
Week 4 Movie- Redline
Week 5- Love, Chunibyo & Other Delusions
Week 6- Voltron
Week 7 (Devkyu Guest Slot!)- That Time I Got Reincarnated as a Slime