Show User Social Media
Hide User Social Media
Joined

Sep 8, 2006
Messages

12,736
After
Samurai Troopers
I had planned to do something a bit newer.... but with the first screening of Kizuna happening and a new anime series coming pretty quickly after, not to mention the actual Kizuna release date most of us won't be seeing it, so the date isn't quite as important since we know it's coming later... I decided to swing and do something different... since I'll likely keep suggesting things until Adventure: begins, I'm throwing in what I planned to end the Kizuna leadup with...
Gundam NT (Narrative)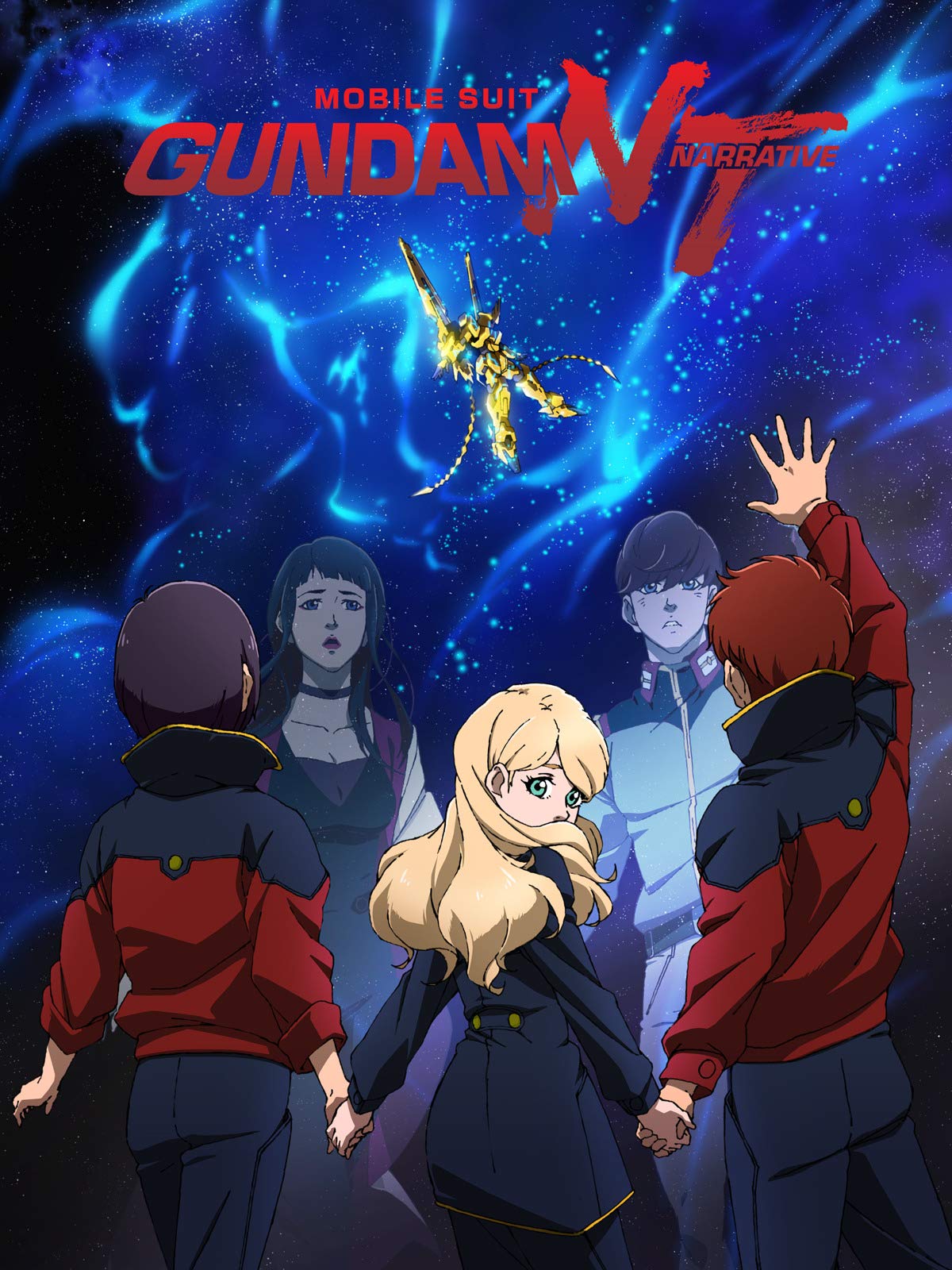 Violence and drama, as you'd expect.
Part of planning to do this one last was hoping it would go up somewhere free, or a common subscription service, but that hasn't happened yet, but it is available to rent/buy digitally:
Subbed on Amazon
Dubbed on Amazon
It's just one movie, at a decent price, but if people aren't interested in it I'd understand, but the thematic swing was a bit more than I was willing to skip. (The video preview below is quite large if you just want to take a peek.)
Gundam Unicorn was the long awaited return to the Universal Century, which is what began and popularized Gundam. Unicorn was a new style of 'premium' animation OVA, that had a limited theatrical run side by side with digital and a quick home video release, with releases in many countries coming lightning fast (day 1 in many cases.) And it was always clear that it was a Gundam that was aimed very much at older fans, and to a degree lapsed fans who stepped away as they got older, alternate universes showed up, etc.
That release setup of course was something that Toei heavily borrowed from their friends at Bandai for tri.
And with Kizuna coming out, going with Gundam NT was an obvious choice (at least for me), as it is a proper film release that picks up some elements on Unicorn, while also doing it's own thing.
A year has passed since Laplace's Box was opened and the century-old secret of the Universal Century was revealed to all, war hasn't swallowed humanity, and the dueling twin Unicorn Gundams are no more, but has the narrative of history and humanity changed?
When a 3rd Unicorn Gundam appears, thought lost before the battle of Laplace, the connection between the pilot who vanished with the Gundam, the pilot of the new Narrative Gundam, and others look back to the beginning of the One Year War, the beginning of the story. With one last dive into the never-ending narrative where humanity barely came out, is this the final story of the Universal Century, or merely a new beginning?
We did
Gundam Unicorn
to end the tri. leadup, and NT is certainly a sequel, but it by and large is disconnected from Unicorn. (In fact, I saw it in theaters with someone who hadn't seen any Gundam, and they ended up not being confused.) Doing NT a bit early with Kizuna beginning to be 'in the wild' as it were seemed a bit fun.
As for Digimon connections... there are some decent ones on the Japanese side, and only one quite notable one on the English side...
For the Japanese:
Tomo Muranaka plays Michelle Luio, one of the leads, in NT. In Appmon she was Bootmon.
Rikiya Koyama returns as Flaste Schole in NT. In Appmon he was Dantemon.
Makoto Furukawa is Brick Teclato in NT. In Appmon he was Yuujin.
Kazuya Nakai is Iago Haakana in NT. In Savers he was Gaomon.
Junya Enoki is Jona Bashta, the lead, in NT. In tri. and Kizuna he's Takeru.
For the English:
Stephanie Sheh returns as Mineva Lao Zabi, and was also one of the dub directors for NT. In the 1st Tamers movie she was Minami, and in Data Squad she was Megumi.
I've embedded the first 23 minutes of the movie as a preview (Bandai streamed it as marketing):
Feel free to post as you wish in this thread. You can post as you are watching, episode by episode, when you finish. Whatever you want. Try and give it a couple days for later spoilers so people have time to try and view stuff without spoilers, while still interacting in the thread (especially if you decide to keep watching past the episode listed as the last one for the leadup.) If you watch one episode and it isn't for you, pop in to explain why. Have fun with it!
A new show/movie will go up each Sunday night (or early on Monday), but feel free to keep talking about older shows in their threads, or even watching past the listed episode.
If you want to
chat in the Discord you can
.
Hopefully you enjoy. Feel free to make any suggestions or ask an questions regarding the threads or the shows also.
Prior Leadups:
Final Leadup to tri.- Gundam Unicorn
(with index of tri. Leadup)
Leadup to Kizuna Week 1- Gundam Build Fighters
Week 2- Kimagure Orange Road
Week 3 (and 4)- Lupin the 3rd Part 4
Week 4 Movie- Redline
Week 5- Love, Chunibyo & Other Delusions
Week 6- Voltron
Week 7 (Devkyu Guest Slot!)- That Time I Got Reincarnated as a Slime
Week 8- Laid-Back Camp
Week 9- Rascal Does Not Dream of Bunny Girl Senpai
Week 10- Yowamushi Pedal
Week 11- Demon King Daimao
Week 12 (onkei Guest Slot!)- Aggretsuko
Week 13- Kill la Kill
Week 14- Super Gals
Week 15 (and 16)- Yu Yu Hakusho
Week 16 Short Series- Please Tell Me! Galko-chan
Week 17 (Classic Leadup)- Tenchi Muyo
Week 18 (Devkyu Guest Slot 2!)- Dragon Pilot: Hisone & Masotan
Week 19- The Irresponsible Captain Tylor
Week 20 (Logan Guest Slot)- The Legend of Black Heaven
Week 21 (Classic Leadup)- Haganai
Week 22- Ultraman
Week 23- SSSS.Gridman
Week 24- Haruka Nogizaka's Secret
Week 25 (Classic Leadup)- Tenchi Universe
Week 26- Samurai Troopers/Ronin Warriors