Show User Social Media
Hide User Social Media
Joined

Sep 8, 2006
Messages

12,842
After the guest slot with
The Legend of Black Heaven
I had planned to think carefully and pick something, but I realized doing that in a week where so many people are traveling, dealing with family, etc. might not be the most fun for people who do want to watch, so we'll do one more classic leadup.
In fact, it was the first leadup...
Haganai!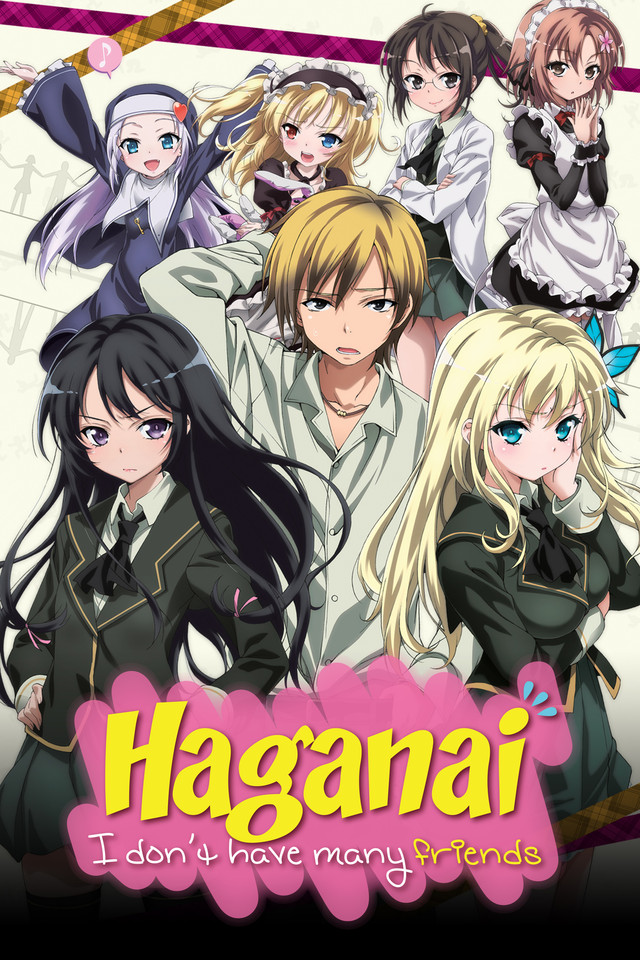 Warning for ecchi and nudity.
The series can be watched on the following officially:
Subbed and dubbed on Funimation
Subbed on Hulu
Subbed on Youtube
We're just going to do season 1 (episodes 1 through 12.)
Since this was the first one, I actually wrote very little about it when we did the leadup for tri...
I picked this show first because while it gets quite perverted, I feel the way the characters interact with each-other is something quite a bit interesting and something I wouldn't mind seeing in the new series (not necessarily the pervyness, but the general interactions.)

Does it have any connection to Digimon? A few actually. The series director did key animation for the third Digimon movie. And one of the female leads was Tagiru in Hunters.
In a couple days I might add more Digimon connections, since I hadn't really started doing that properly yet at the time.
I've embedded episode 1 as a preview:
Feel free to post as you wish in this thread. You can post as you are watching, episode by episode, when you finish. Whatever you want. Try and give it a couple days for later spoilers so people have time to try and view stuff without spoilers, while still interacting in the thread (especially if you decide to keep watching past the episode listed as the last one for the leadup.) If you watch one episode and it isn't for you, pop in to explain why. Have fun with it!
A new show/movie will go up each Sunday night (or early on Monday), but feel free to keep talking about older shows in their threads, or even watching past the listed episode.
If you want to
chat in the Discord you can
.
Hopefully you enjoy. Feel free to make any suggestions or ask an questions regarding the threads or the shows also.
Prior Leadups:
Final Leadup to tri.- Gundam Unicorn
(with index of tri. Leadup)
Leadup to Kizuna Week 1- Gundam Build Fighters
Week 2- Kimagure Orange Road
Week 3 (and 4)- Lupin the 3rd Part 4
Week 4 Movie- Redline
Week 5- Love, Chunibyo & Other Delusions
Week 6- Voltron
Week 7 (Devkyu Guest Slot!)- That Time I Got Reincarnated as a Slime
Week 8- Laid-Back Camp
Week 9- Rascal Does Not Dream of Bunny Girl Senpai
Week 10- Yowamushi Pedal
Week 11- Demon King Daimao
Week 12 (onkei Guest Slot!)- Aggretsuko
Week 13- Kill la Kill
Week 14- Super Gals
Week 15 (and 16)- Yu Yu Hakusho
Week 16 Short Series- Please Tell Me! Galko-chan
Week 17 (Classic Leadup)- Tenchi Muyo
Week 18 (Devkyu Guest Slot 2!)- Dragon Pilot: Hisone & Masotan
Week 19- The Irresponsible Captain Tylor
Week 20 (Logan Guest Slot)- The Legend of Black Heaven