Show User Social Media
Hide User Social Media
Joined

Sep 8, 2006
Messages

15,594

Pop-Up Shop time, with a few
announcements
(
2
)!
First up, Toei is rebranding the LB Pop-Up Theater shops as
AniBirth
.
AniBirth will continue the anime pop-up shop themes, but rather than an attached theater, there will be different entertainment events based on the pop-up shop. (Having exclusive content was an ongoing issue it appeared outside of some shorts, or specialized events happening.)
LB Pop-Up Theater at both the Shibuya Parco & Shinsaibashi Parco will both relaunch under the new brand.
Digimon ran a number of shops under the Limited Base brand.
The first tri. pop-up shop was the second in the original location, that location ended with a Kizuna pop-up shop.
A second location finished with the same Kizuna themed shop.
Another location began with the 3rd tri. pop up shop.
(A number of these transitioned to Lb Pop-Up Theater from the original LB brand.)
Two of the LB Pop-Up Theater locations began with Digimon branded shops.
Assuming our count is correct, in total there were 13 Digimon branded pop-up shops under the Limited Base and LB Pop-Up Theater brands (in a rough order), with many of the shops running in multiple locations at the same time:
Digimon Adventure tri. (5 times)
Digimon 20th Anniversary
Digimon Adventure (Halloween branded shop, as a sequel to a theme used with tri. previously)
Digimon Adventure & 02
Digimon Adventure: Last Evolution Kizuna
Digimon Adventure: (Twice)
Digimon Tamers 20th & Digimon Adventure
Digimon Frontier 20th (with Adventure, 02, Tamers, Savers, & Adventure: stuff included)
In addition to the main 13 shops there were a few smaller mini shops at various events and locations that were branded LB, using prior themes, often connected to Digimon exhibitions.
And as Digimon was a large of part of Limited Base and LB Pop-Up Theater, you'd expect the same with AniBirth, so...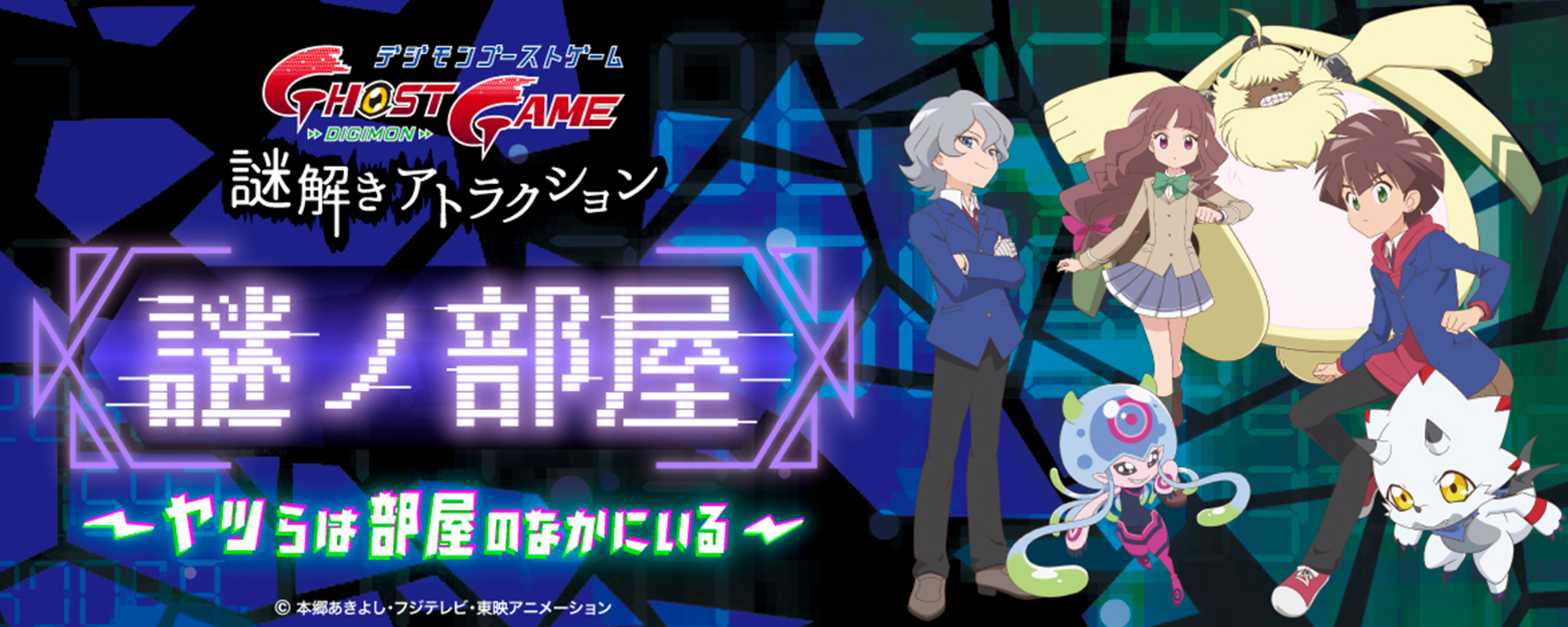 The first event at AniBirth will be for Digimon Ghost Game! We get a preview of the new keyart of the six main characters.
There doesn't appear to be a formal start date yet, just announcing details.
The attraction for Ghost Game is...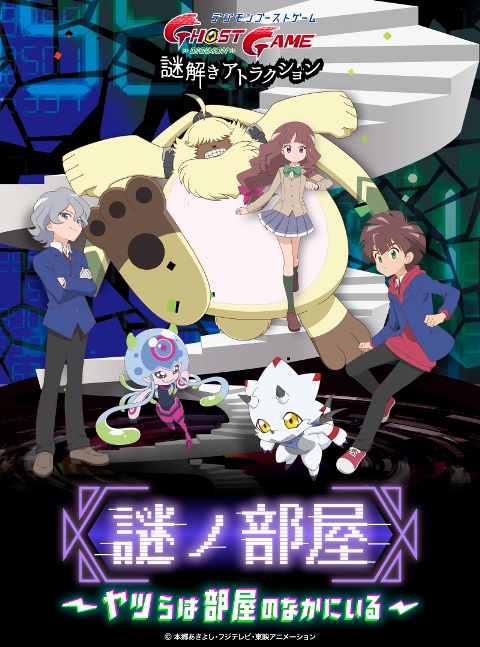 Digimon Ghost Game Mystery Solving Attraction
One such rumor is a mysterious room... find me.

A messaging chat account that you follow without your knowledge... when you answer the call that comes, you are taken to a room where various hologram ghosts are said to be lurking.

You can stay for only 10 minutes... To meet the mysterious account owner you must find all the hologram ghosts in the room.

Can you solve all the mysteries?
Time- 20 to 30 minutes max
Number of participants- about 4
500 yen to play
Up to 6 can play, but a single person can also
Reservations will be taken online
And then the products...
9 can badges featuring the kids, the Digimon at child level, Canoweissmon, SymabreAngoramon, & TeslaJellymon. They are blindpacked for 432 yen.

​
Acrylic double key chains, featuring each duo in a keychain with two charms. Each is 1,296 yen.

​
Tenugui washcloths are available in Gammamon, Jellymon, and Angoramon styles for 1,296 yen each.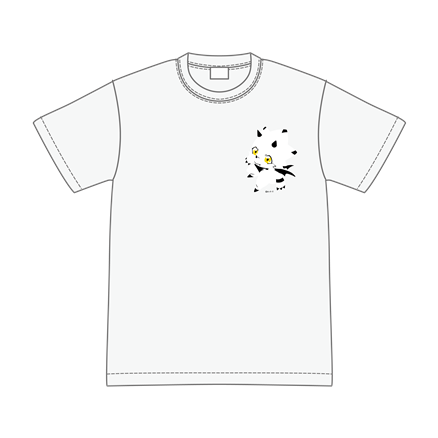 A Gammamon shirt is 2,700 yen. It's only available in L size.
​
Clear files will also be available. These are A4 size, and one is available with the kids and child level Digimon, and one with the evolved forms. Each is 432 yen.
And on top of the Ghost Game shop, they've announced the second Digimon theme...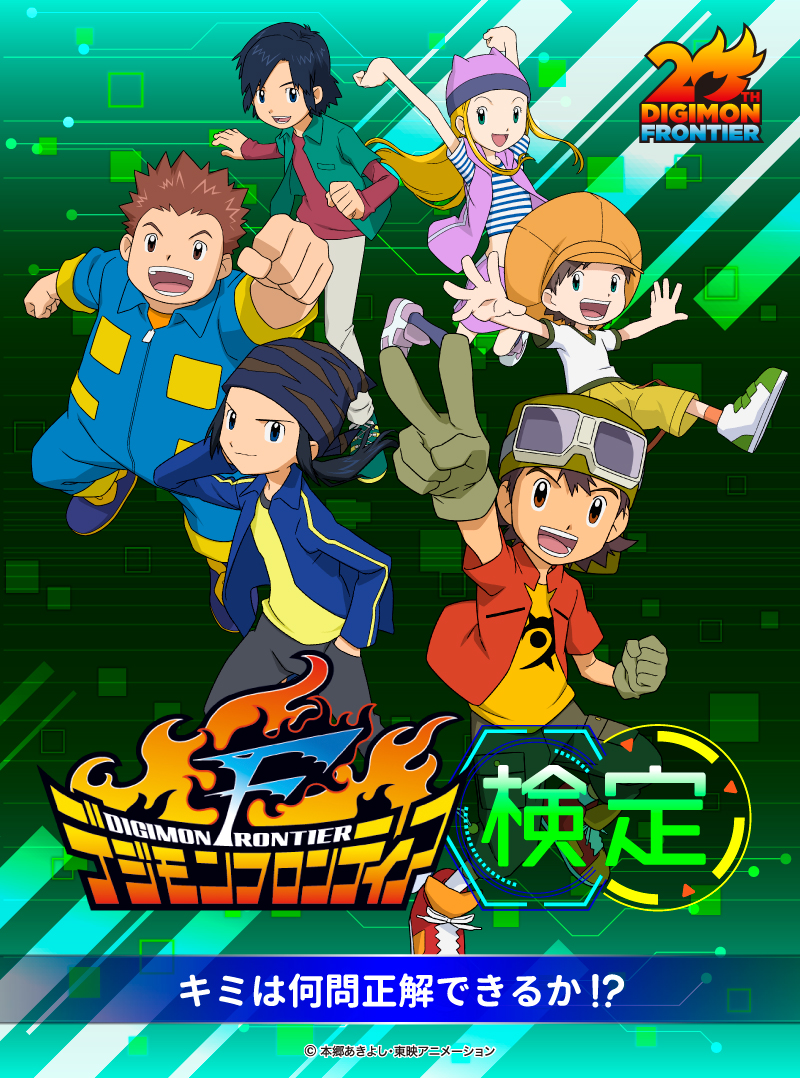 Frontier will be coming in the fall. The key art they are using is from the Frontier LB Pop-Up Shop, we don't know if it's stand in art or not.
The Frontier LB Pop-Up Shop was the final LB Pop-Up Shop (and I 'think' the shops are actually still open at the moment.)
The Frontier attraction will be a Frontier test: Choose the right answer in various multiple choice Frontier questions to let your burning spirit be unleashed. You get a certificate with how many correct answers you had.
A nice refresh, since it feels like the theater overall only had minimal shorts, most of them Digimon, and then went to special screenings.
More Details to come!
Also, a big tile version of the Ghost Game art...