Show User Social Media
Hide User Social Media
Joined

Sep 8, 2006
Messages

12,731
A few really great music updates...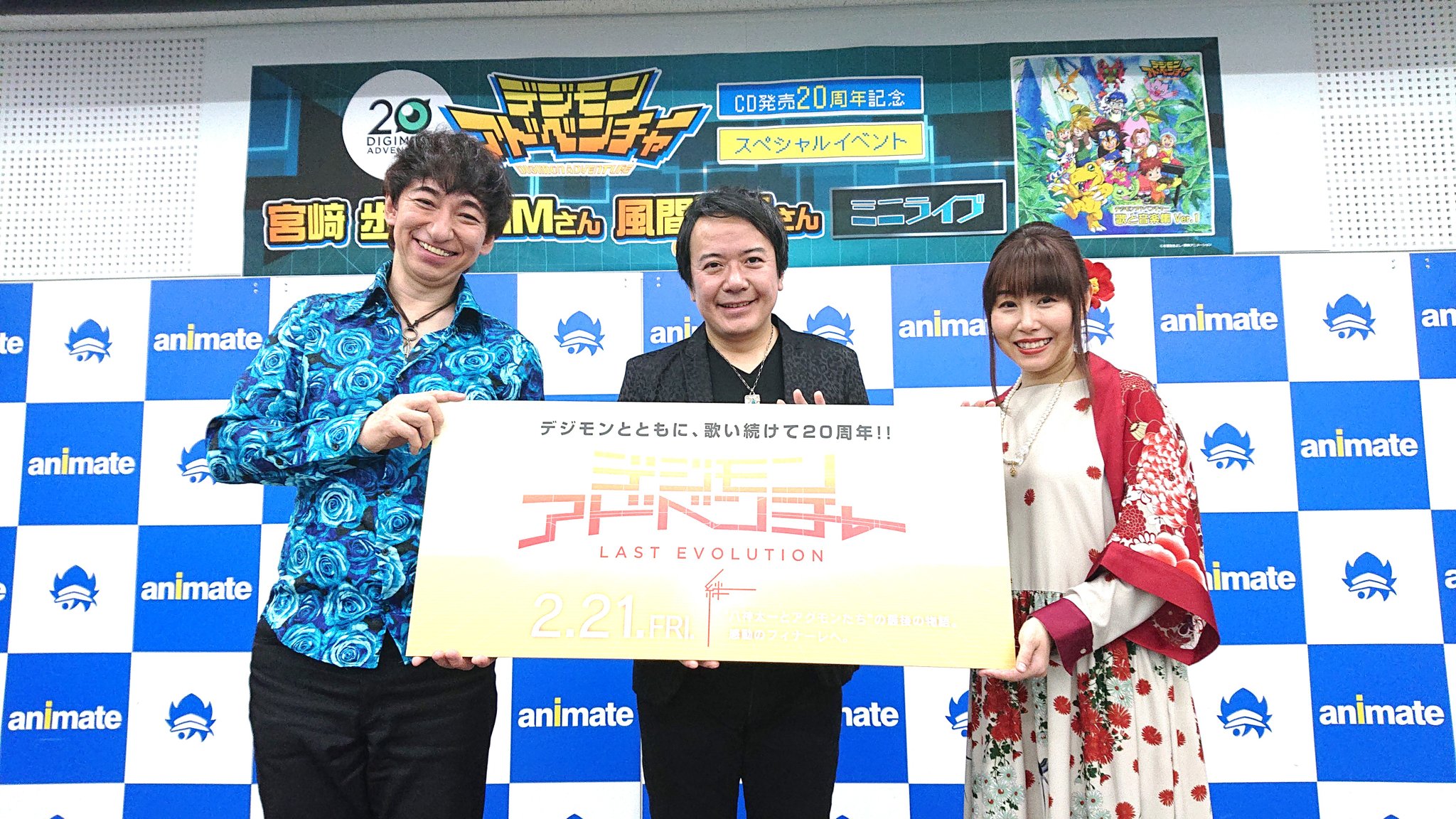 From the
Digimon CD Anniversary mini Concert
, we get a decent amount of details for Last Evolution music.

The new insert song by Ayumi Miyazaki is called 'What Lies Ahead' and the new ED song by AiM is called "Even if We're Apart" (The ED can easily be translated a few different ways, but checking with a couple people that's the one we're going with for now, may update it later.)
On top of the announcement we have details for various Last Evolution Kizuna music releases, which also contains a few more details, plus pre-orders: (Links are CDJapan affiliate links. If the links don't appear disable your ad blocker for WtW, we don't post ads, just relevant links.)
All 4 CDs are out February 19th:
Opening Theme- Butter-Fly
Wada Kouji
CD & DVD, 1,500 yen
Only available until August 18, 2020
Insert Song- Brave Heart ~Last Evolution version~
Ayumi Miyazaki
Maxi Single, 1,000 yen
Insert Song- What Lies Ahead
Ayumi Miyazaki
Maxi Single, 1,250 yen
Ending Song- Even if We're Apart
AiM
Maxi Single, 1,250 yen
What Lies Ahead has lyrics by Yuuki Shirai, a composition by Yippee, and is arranged by Cher Watanabe. Miyazaki says it contains the essence of all the Digimon insert songs and it feels like it has memories from all the seasons. (Cher Watanabe says Yippee is a creator's group of Yuuki Shirai and Ippei Maeda)
Even if We're Apart has lyrics and composition by Mayo Okamoto. AiM says she was overcome with emotions about 'the end' and the lyrics made her remember a lot of things from the past 20 years.
On top of the new insert song and end theme we also get a new version of Brave Heart.
Also, various tweets from
Cher Watanabe
and
AiM
confirm a few more details. (Watanabe did the original and tri. arrangements of Butter-Fly, Going Going My Soul in Savers, and quite a bit more Digimon music.)
3 of the 4 albums (the Maxi singles) contain new arrangements of old songs. The one they both mention is the 02 ED Ashita wa Atashi no Kaze ga Fuku getting a new arrangement version on the disc with the new ED.
As previously announced, the version of Butter-Fly in the movie will be the original arrangement.
The only store exclusive we know of right now is for Animate: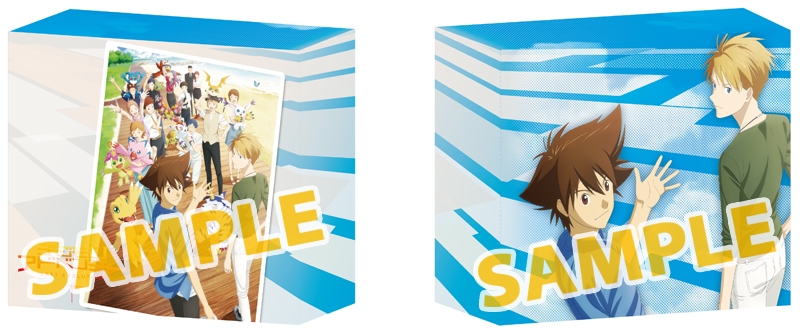 If you buy all 4 CDs
from Animate
(either online, or all 4 from the same location) you get a box that holds them featuring the Last Evolution Kizuna poster art.
A nice and affordable selection of CDs. The reveal of B-sides having new versions of old songs is a nice surprise.
A few additional details from the mini concert... Kazama sang Walk on the Ege and Tobira Door, and all 3 of them sang Butter-Fly together.
So more details including covers and more B-side tracks shortly.
Thanks to shin and onkei for translation help.
Digimon Adventure: Last Evolution Kizuna, the 20th Anniversary film for Digimon Adventure, comes out February 21 in Japan and
March 25th in the US
.