Show User Social Media
Hide User Social Media
Joined

Sep 8, 2006
Messages

16,925
Time for a new one!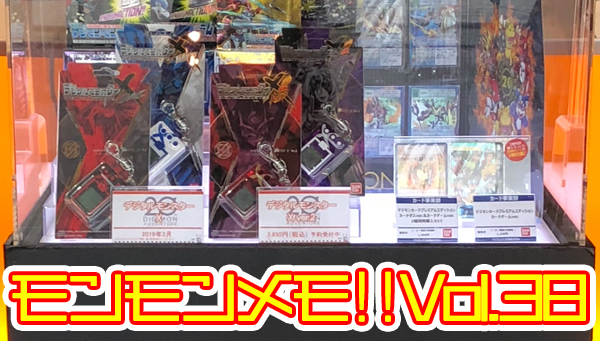 It's time for MonMon Memo 38
! This time it's about DigiFes and recent news about the new movie, plus that the Digimon X2 had a display there!
The Digimon X2 Red and Purple are hot enough to beat the hot summer!
The hot event DigiFes 2019 exceeded it and was held the other day! Thanks to everyone who came to visit.
The information we'll highlight is...
Digimon Adventure Last Evolution Kizuna!
[The trailer above is the English subtitled equivalent of the region locked trailer they embed]
Recently, the newest info for the Digimon Adventure movie, was just announced with a heartwarming special braodcast video... but it's Last Evolution?! The Last Story of Adventure? It's a good idea to be worried about such a thing...
The Bandai Digimon representative is pounding everyday for movie information.
A nice follow-up on some hot news that was announced at this digital festival!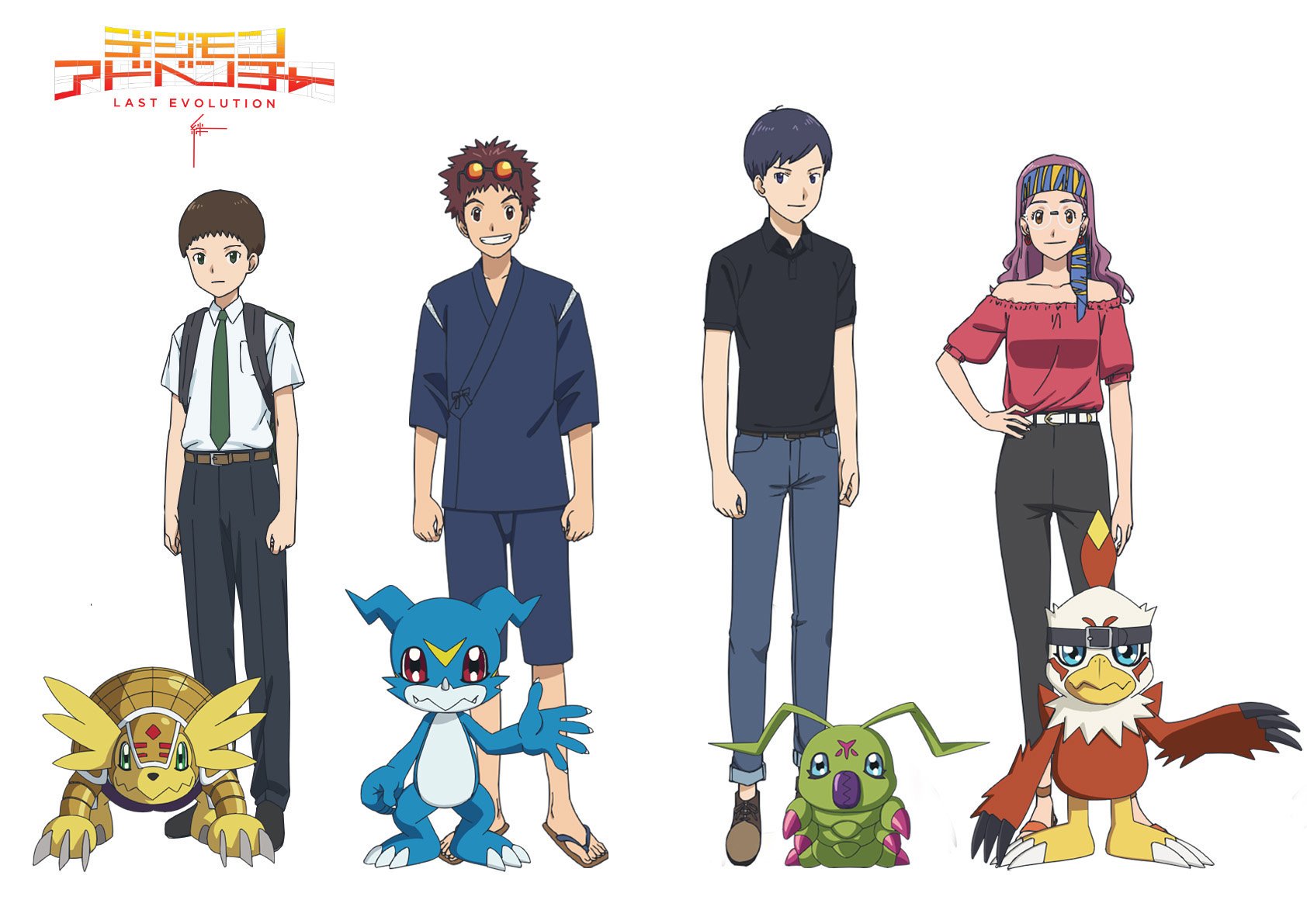 Wow, the appearance of characters from Digimon Adventure 02 was announced! It's hot! Everybody went their own way, leaving plenty of memories, and they showed off their appearance as adults.
Especially the sense of calm and stability from Ken... I can't beat that... Reliable!
The partner Digimon also appeared that day. They look good.
I look forward to see how the story of Taichi will be drawn to the future.
By the way... at the venue, a quick exhibition of the Digimon X2 Red and Purple was also held.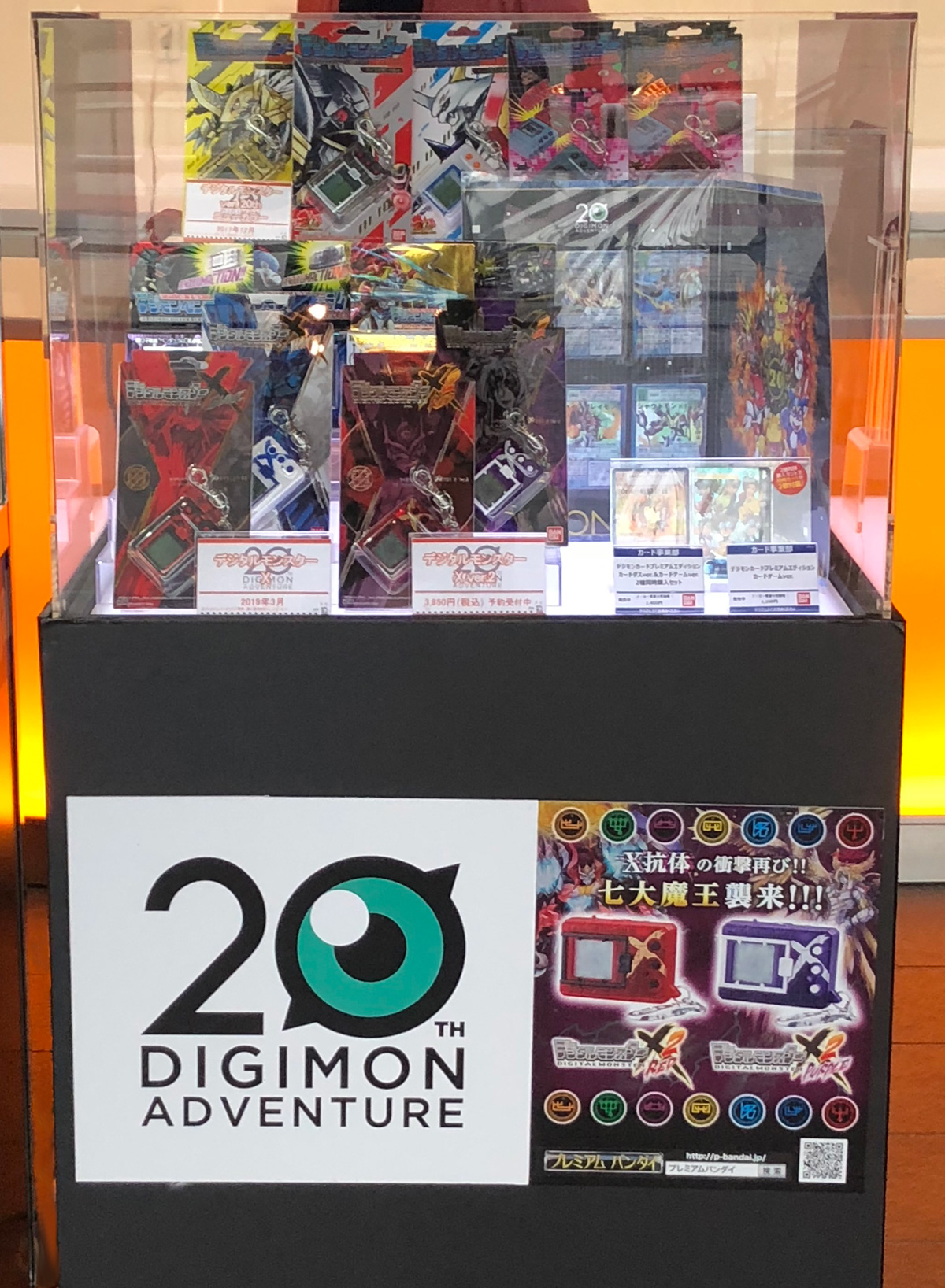 The clear colors look cool, wouldn't you say?
I'm anxious about the story... Digimon Adventure Last Evolution Kizuna will be released on Friday, February 21st, 2020.
See you at the theater!
Previous MonMon Memos have included:
Cold Mode
Copymon
New Virus Busters
New Nightmare Soldiers
Silver Blue Special Digi-Eggs
Silver Black Special Digi-Eggs, Plus ones in both!
Jogress Digimon
Password Digimon
Overview of the 20th Pendulum, Plus Enemies in Battle Mode
Kenji Watanabe Pendulum Interview
CSA Digivice tri. Memorial
Additional Digimon showing up in the Pendulum 20th 2nd Wave
RagnaLordmon, Jogress of the 20th Anniversary Legend Arms
Pendulum Art Book Sample Pages, Teasers, and Interview Details
Pendulum Art Book Update- Digimon Designer Round Table! Plus Shikishi Artwork
Introductions for the CSA Digivice 1999 and Terriermon Plush, plus X-Antibody Updates
CSA Digivice 1999 Details
RagnaLordmon and Finalized Wave 2 20th Pendulum Packaging
Pendulum Art Book Preview- Twitter, Armor Evos, Omegamon, Chronicle
Digimon in 2nd Wave of 20th Anniversary Pendulums & Art Book Preview
Digital Monster X and X-Antibody Teasers
Digital Monster X Booklet Details
Digital Monster X Digimon Info & CSA Digivice 1999 Booklet Details
Digital Monster X Map System Info
Digital Monster X Battle System Info
New X-Antibody (Finalized Diablomon X & Sakuyamon X) Digimon Artwork
Digital Monster X Training & Raising Features
The Digimon Lineup for the Digital Monster X & More Reveals
Digital Monster X Summary & Preview from MonMon Memo, plus more Digimon intros!
Digital Monster X Evolution Conditions from MonMon Memo!
The Movements of the Seven Great Demon Lords from MonMon Memo
Data from announcement of Digital Monster X Version 2!
Main Theme of Digimon X2 from MonMon Memo, plus Video Preview
Digimon X2 Lineup Introduction and Character Tease
Raising Information, Road to the Devil
Secret Digimon in Digimon X2 Revealed
The Not Yet Shown X-Antibody Digimon