Show User Social Media
Hide User Social Media
Joined

Sep 8, 2006
Messages

16,666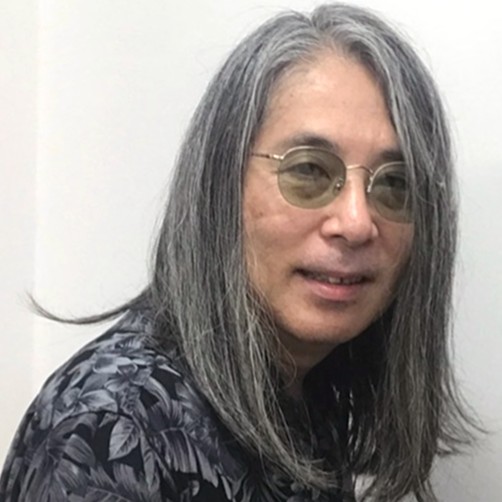 After the overall story of Tamers 2021 became known, mostly reacted to off a handful of screenshots, Konaka has now commented on the general reaction to it.
We're mirroring the content here,
as it isn't posted to his Tamers blog
, but rather
a different minimal blog
.
I refrained from expressing my opinion until the end of August 7 (Japan time), because the pay-per-view was being distributed in Japan.

DISCLAIMER:

The content of the reading drama "Digimon Tamers 2021" is entirely the responsibility of Chiaki Konaka, and not at all of Toei Animation Inc. or the Digifest Organizing Committee.
Also, since the distribution of this show was for the Japanese domestic market and is not a show that can be legitimately viewed by people outside of Japan, I am not inherently responsible for expressing my opinions to the international community.

However, I know that the 2018 CD drama "Digimon Tamers 2018" was shown/heard with subtitled versions in several languages, and I knew that this reading drama would eventually be known to fans around the world.


This year's Digifest was an event that featured the 20th anniversary of the Japanese broadcast of "Digimon Tamers".
For me, it was a surprise and a pleasure to be treated in such a big way.
However, when I made the CD drama in 2018, I was convinced that I could make an official sequel called "Digimon Tamers 2020" and made a presentation, but it was cancelled as a result.
That's right. It had already been cancelled.

It may not matter much to overseas fans, but in Japanese animation, voice actors are as important as the screen, and "Digimon Tamers" was very fortunate in its casting, inspiring us creators.

As some of you may know, the actor who played Renamon had been retired. She also played Ruki/Rika's mother, grandmother, and also Alice McCoy, and "2018" was a drama that took its loss very hard to deal with.

The situation was no different this time, and the legendary Masako Nozawa, who played Guilmon and the narrator, had even tougher conditions: she had to be pre-recorded.

The reading drama is literally a drama with a script in one's hands, so it is not usually a drama with very dynamic situations.
However, I decided to include some action scenes by recreating the studio where the original "Digimon Tamers" was recorded every week in 2001, for the first time in 20 years.

Takato and Jenrya/Henry were played by ladies, as is well known to overseas fans.
Mayumi Yamaguchi, who played Henry, has a very distinctive voice, which is very convincing, even as an adult.
However, Makoto Tsumura, who played Takato, had a voice that was more appealing when he played a naive boy, which is why when Guilmon evolved into Megidramon, the power of Takato's monstrosity was surprisingly effective.
However, getting Ms. Tsumura to play a man around the age of 30 is still too much to ask.

So, there was no other way but to follow the format of "2018" again.
Therefore, "2021" is a continuation of "2018" and a live version of "2018".

The purpose of the show is to show the personalities and acting skills of the voice actors who performed to the fullest. There is no video, so there is no time to explain the details of the setting.

If "2020" had been realized, it would have been able to portray the villain of "2018", Malicebot, in depth. But that didn't happen.

Also, if the new enemy is another strong Digimon or some other being, the explanation will be complicated and the prelude to the drama we want to portray will be long.
That's why I abstracted the "virtual enemy" this time.

Realistic elements were also depicted in the original 2001 version such as Five Eyes and others as background. Tamers is not set in the "near future," but in the present day.

In "2018," it was Yamaki in the second half of the original series; this time, I wanted to see Yamaki in the early part of the series, right up to episode 23 (which Chiba-san, who played the role, pointed out was the most memorable).
It was fun to imagine how he would interact with Henry, Rika, and the others as adults.

Yamaki decided to leave the technocrat in charge of NYX after "2018". And I assumed the role of agitating for the current, less critical ones (like Henry in the play).

Some of the words I used was controversial.
However, I did not intend to condemn any particular person or group in this drama.
This is in Japan, where all the mainstream media insist on calling a positive PCR test a "confirmed infecteds". "It's not even a "case. And the numbers are piling up every day. It's been almost two years.

When the pandemic started, I stopped opening Twitter for about a year.
I also stopped watching CNN/US, which I had subscribed to on cable to see what was really going on.
And I've been reading what independent alternative journalists are gathering from open sources, referring to links as I go.
In my personal opinion, COVID-19 is of course real, even if SARS-CoV-2 has not been isolated and segregated.
In 2020, the number of applicants in the total population of Japan is lower than in 2019.

In 2021, the phase has changed (and the vaccine supply has started).
I was frustrated by the exclusion of alternative journalists from the major platforms, and by the fact that the counter perspective was hidden.

I think that my feelings were reflected in Yamaki's strong words.

However, the situation had changed between the time I wrote the scenario in early spring and August 1.
This is not so much about Japan as it is about the new difficulties that countries around the world are facing.
So, it was no longer timely to send out messages to the rest of the world.

There were people who accused me of having a particular label.
I've never expressed any particular political beliefs.
There was no anime that brought more diversity to that era than "Digimon Tamers".
So I was sad, but don't worry.
As I mentioned earlier, my plan "2020" has already been cancelled.


"I will leave the Digimon Tamers 2021 blog to be read in the future by those who liked the original Tamers, and I will delete any comments that accuse me of being a bad person.

A lot of people have defended me and told me not to apologize, but it's very hard to see such a divide among the fans.
Let me just apologize for the fact that I caused it to happen.

I don't want any more debate on this issue.


Chiaki J. Konaka
It's worth mentioning when reading this, Konaka has stated in the past his English isn't the greatest. No specific mention is made if he did the English himself, used machine translation, etc. so various words might be slightly off. A number of things regarding Covid appear to simply be incorrect. Whether this is specific to his theories or just a mistake we can't say.
Most of it is general background info regarding the drama. He mentions he was left to his own devices for writing it, and it was never really meant to be viewed outside of Japan.
While he mentions he isn't actually responsible to explain his opinions to the international community, this tends to not quite fit, as he's gone out of his way to explain things in detail in the past, down to the Tamers blog itself, while also commenting he knew the contents of the drama would make their way internationally.
He was surprised and happy Tamers would have a 20th anniversary celebration. Tamers 2018 was written with the idea it would be followed up on with a proper 'new Tamers' which he refers to as Digimon Tamers 2020. By the time of the 20th anniversary it was clear those plans would not happen.
He details the cast quite a bit, which we won't go into as his words regarding it are relatively straightforward.
He comments on his abstraction of the villain of 2021. He also tends to reiterate Yamaki being his voice, something that has come up a number of times in recent years.
In regards to the things that generally upset or got people to defend him, generally based on a handful of words, he doesn't comment on much, mostly because those elements appear to have meant very little to him. His usage of the words was generally specific to the idea that conspiracy theorists he respected had been removed from platforms, or otherwise not taken seriously. Nor should they be.
He states he hasn't discussed any political beliefs in 2021. This is true, at least in the sense of what people tended to think he was commenting on, since he wasn't.
He ends by commenting on people defending him and telling him not to apologize (it's not clear if he actually understands what people actually think he did, compared with what he did), although he's clearly upset that he caused actual fans of Tamers to argue. It's also unclear if he understands many people who commented weren't fans, and many of the English comments he liked out of support were in fact, attacks on people. If you take his comments at face value, he seems unaware of it.
He ends by apologizing that he allowed it to happen. As you'd expect based on his prior writings and the theories he believes on, he doesn't apologize for that.
He finishes by telling fans he doesn't want any debate/argument regarding the overall subject. Effectively he doesn't plan to comment further outside of the blog post.
Comments are open.
If you choose to comment, there will be little tolerance for problems.