Show User Social Media
Hide User Social Media
Joined

Sep 8, 2006
Messages

16,625
Well this is fun!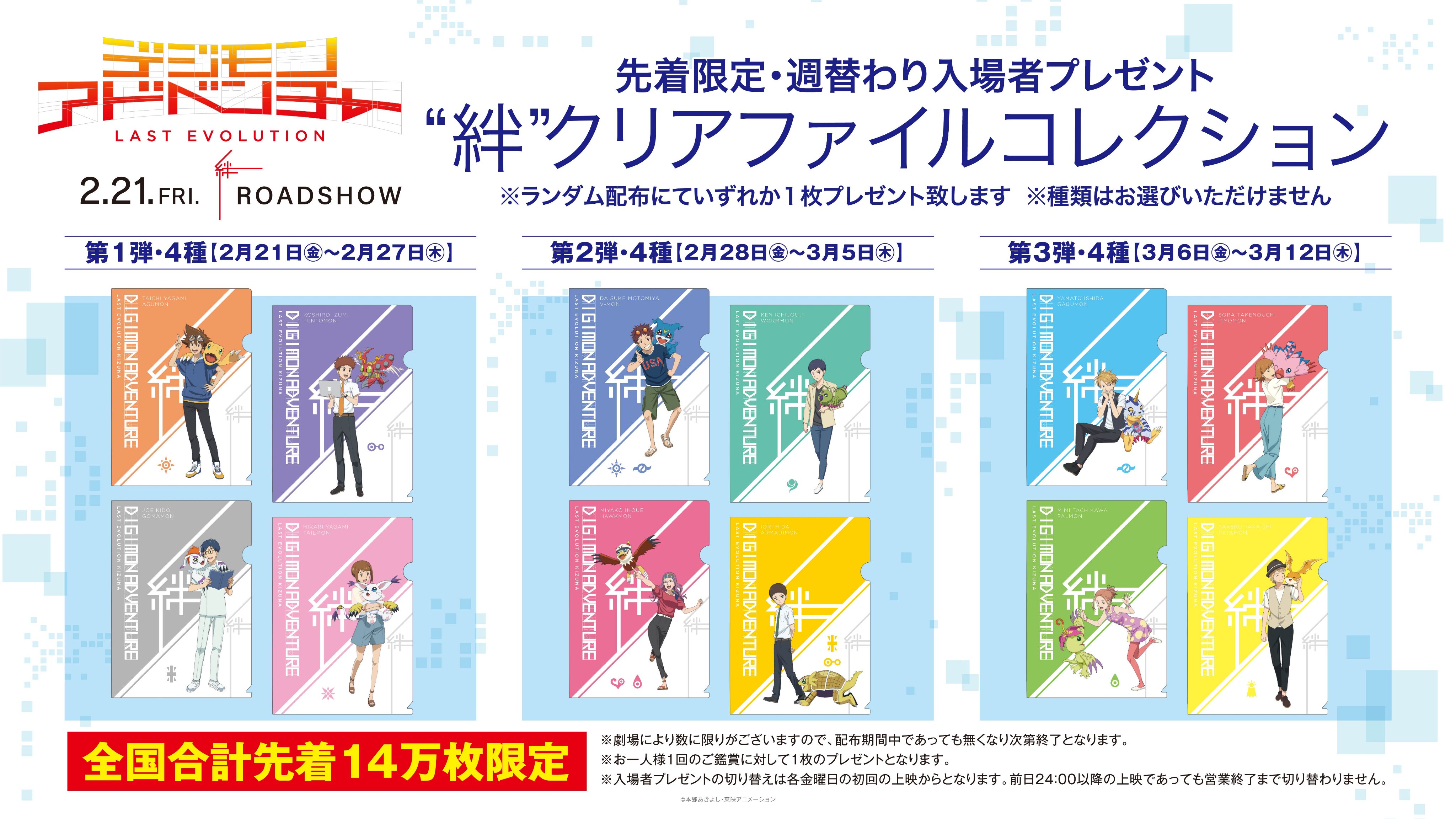 Much like tri., those who see Digimon Adventure: Last Evolution Kizuna in theaters
will get theater gifts
!
The gifts this time will be new Kizuna clear files. Chief animation director Seiji Tachikawa drew the characters for each of them.
Each features the chosen child and their Digimon, along with the crest associated with them. The logo text is a straightened version of the English logo in white. The 'Kizuna' text is used in the background a couple times with a highlight color. They looks quite nice.
There will be 140,000 total, and they will all be first come first serve until they run out.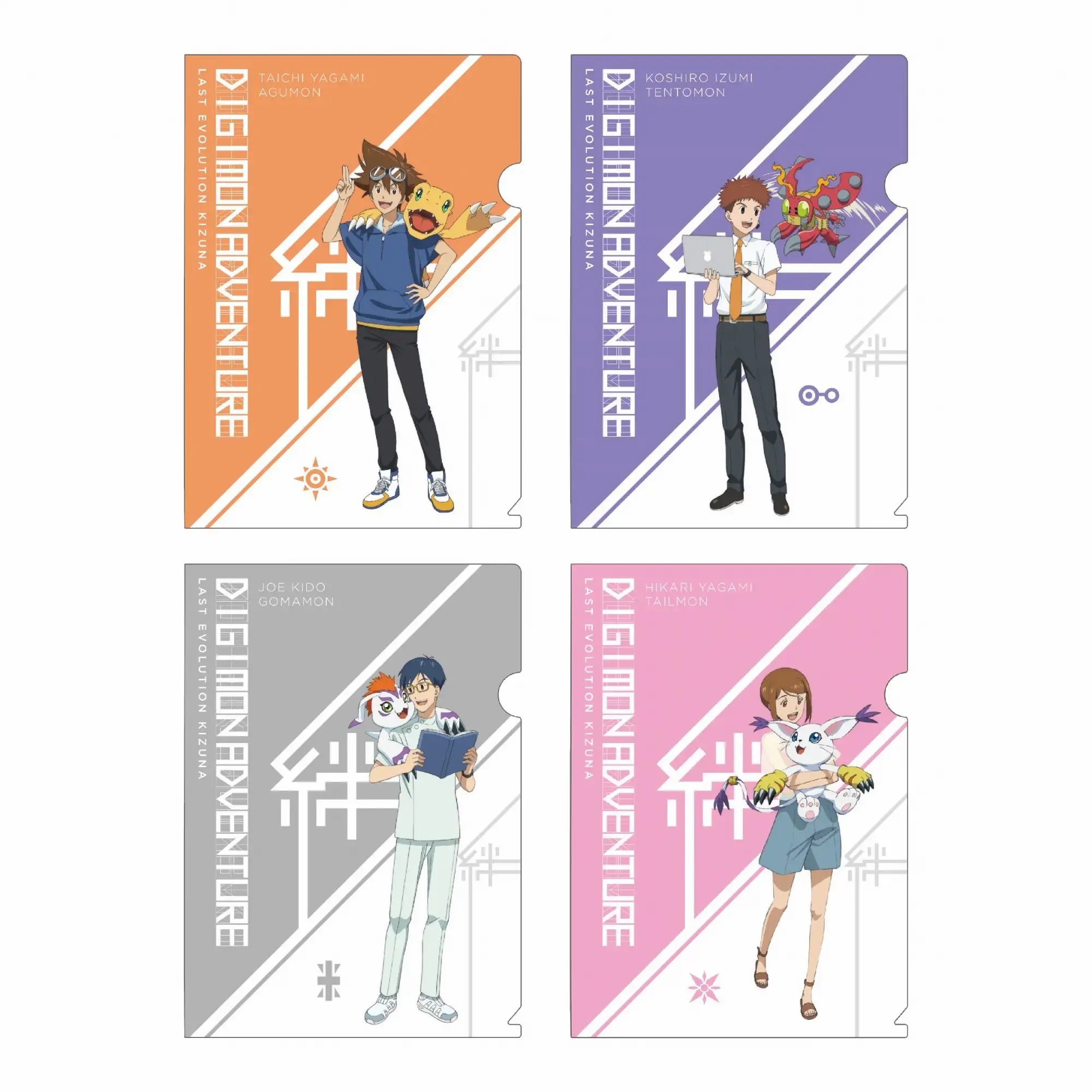 Week 1- February 21st through February 27th
Taichi and Agumon
Koushiro and Tentomon
Jou and Gomamon
Hikari and Tailmon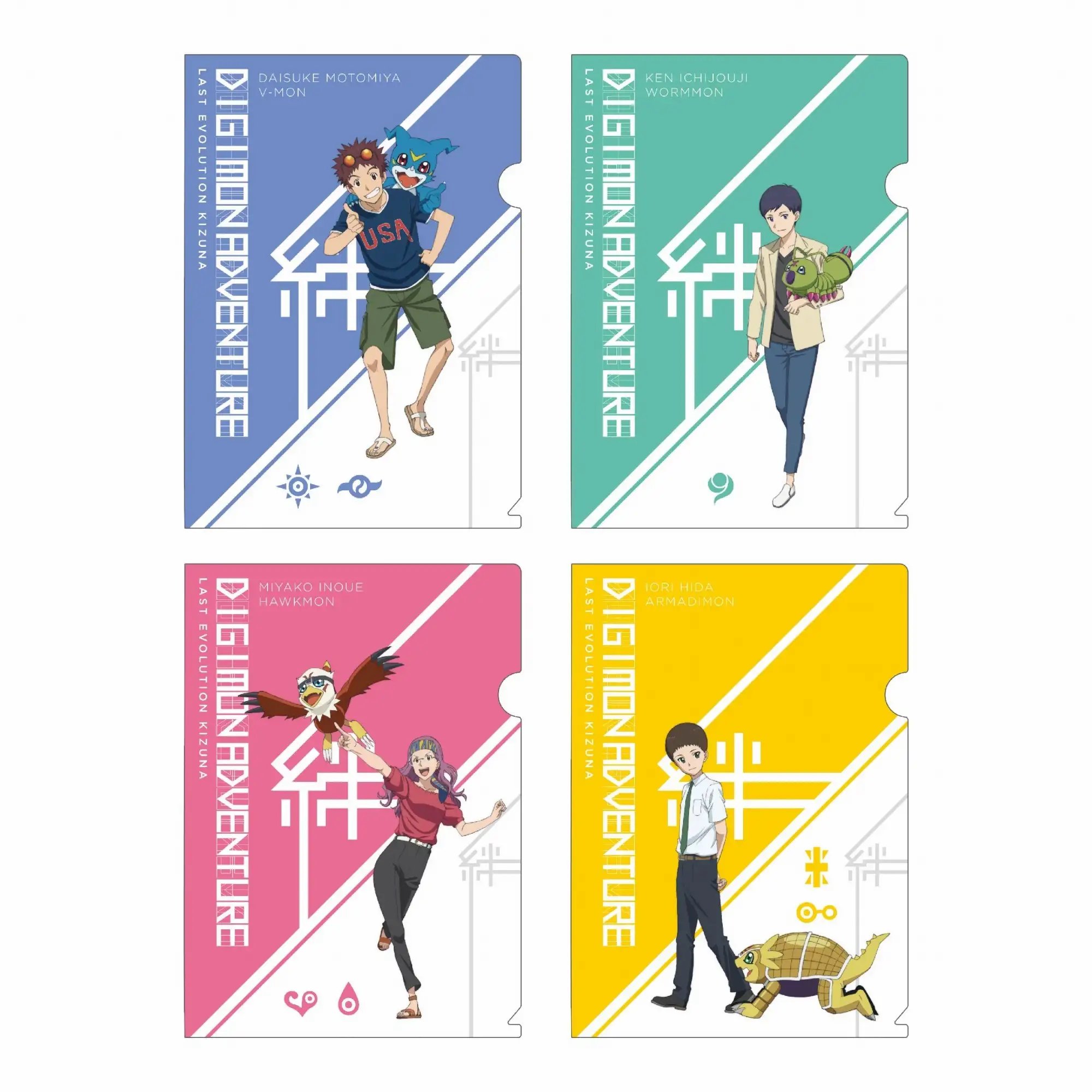 Week 2- February 28th through March 5th
Daisuke and V-mon
Ken and Wormmon
Miyako and Hawkmon
Iori and Armadimon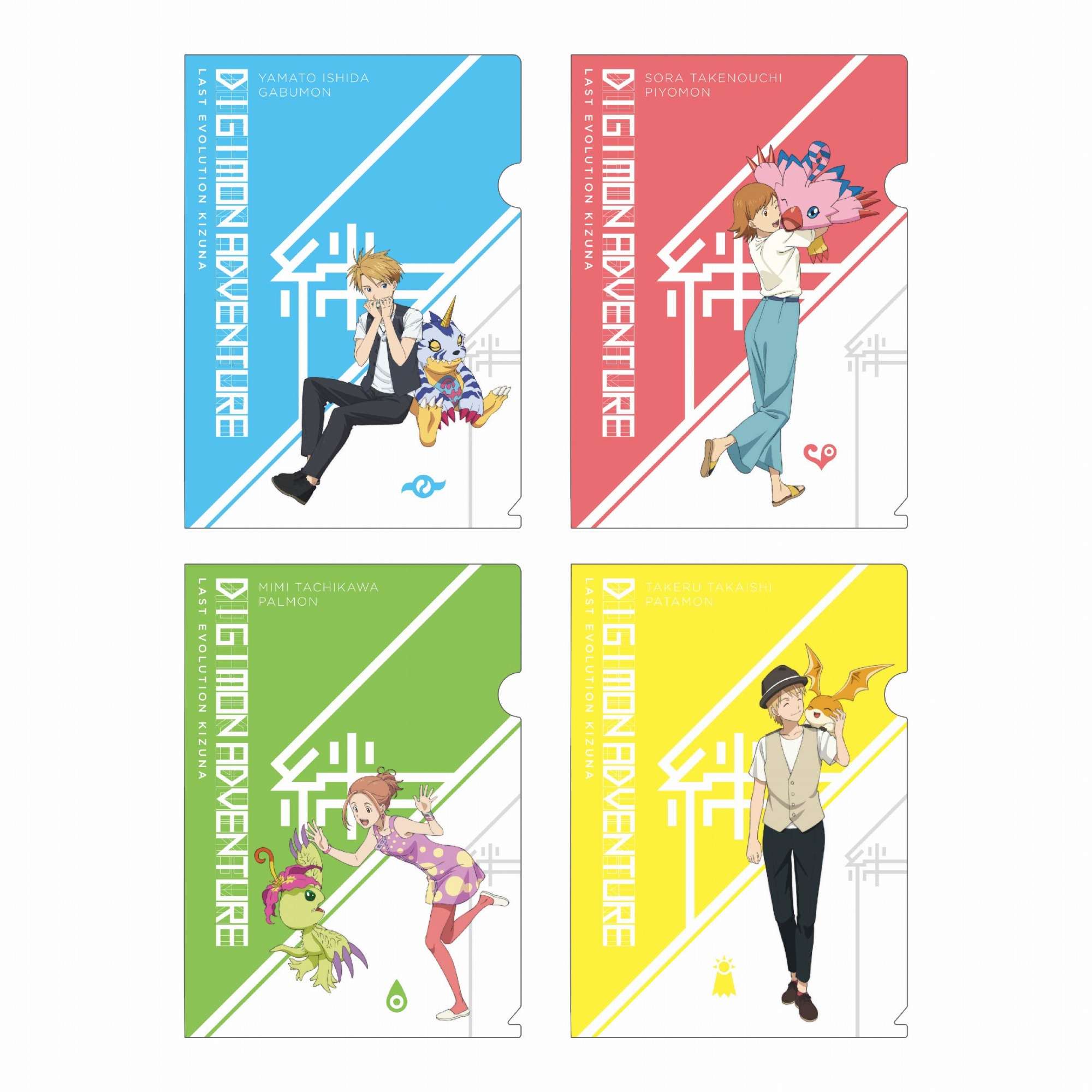 Week 3- March 6th through March 12th
Yamato and Gabumon
Sora and Piyomon
Mimi and Palmon
Iori and Patamon
Some nice looking theater gifts for weeks 1 through 3 with some fun new art.
Also,
the trailer that was uploaded earlier
(likely by accident) has been properly uploaded.
Digimon Adventure: Last Evolution Kizuna, the 20th Anniversary film for Digimon Adventure, comes out February 21 in Japan and
March 25th in the US
. Tickers are currently on sale for the US screenings, so check Fandango, Atom, or wherever you would normally check for tickets.
The Kizuna page on Fathom's website
lists theaters.
Last edited: