Show User Social Media
Hide User Social Media
Joined

Sep 8, 2006
Messages

15,841
Another interesting one...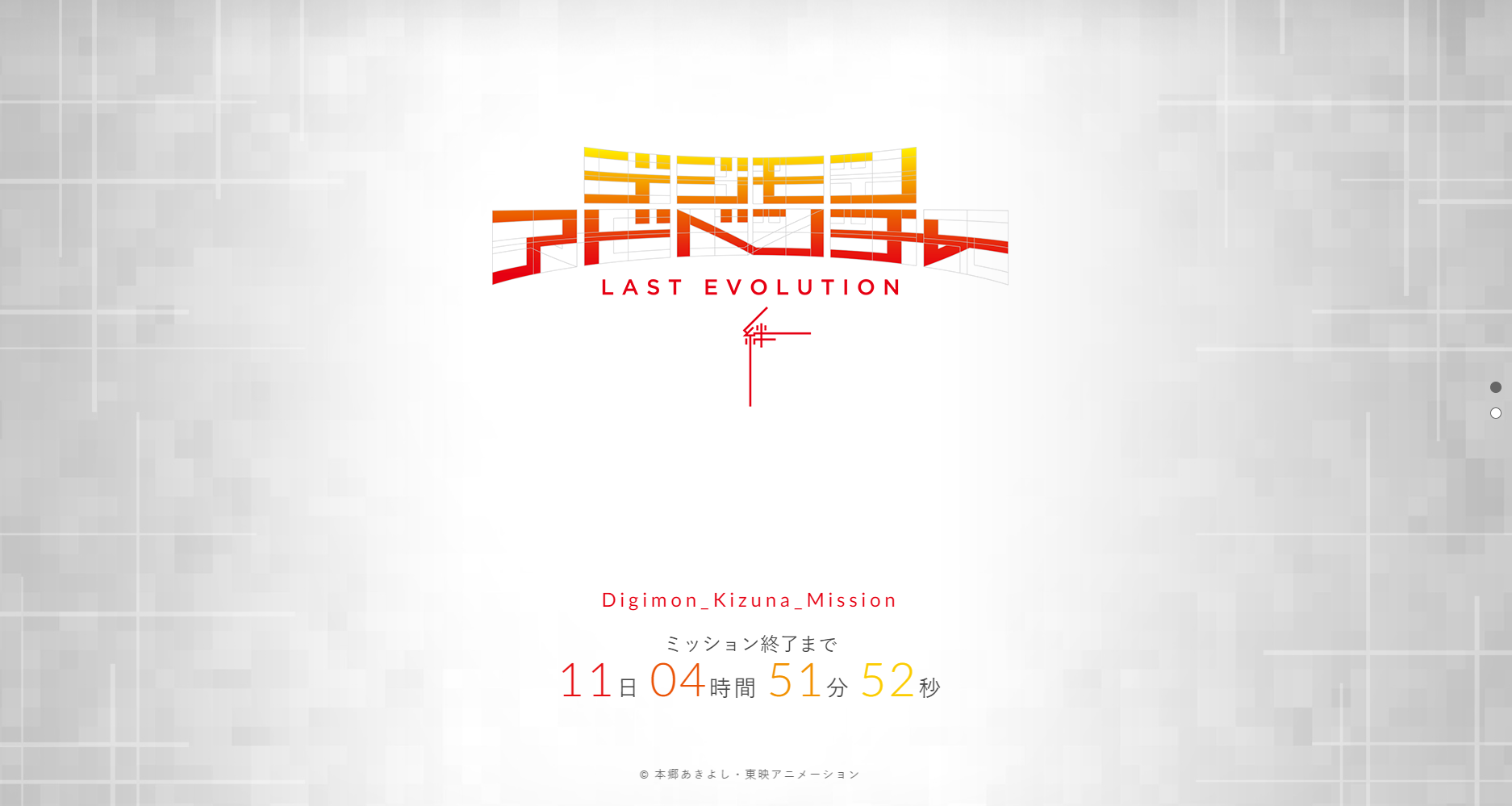 As part of the lead up to Kizuna, along with the 20th Anniversary of the brand,
an AR game is beginning
.
The 'Digimon Kizuna Mission' is an AR game that involves scanning posters with an AR app to reveal mysteries that will lead to 'something'.
Part of the message posted is...
Digimon Kizuna Mission Start!

Scan movie posters with an AR app and solve the mysteries within the time limit!

The mystery is spreading all over the country!

Cooperation with 'those children' is essential!
There is also a bit of story content...
One day in February 2020, a message arrived on your smartphone from someone...
Bizarre events are occurring throughout Japan.
Someone, or something, is approaching the real world...
Please... Your help is needed.
You must hurry...
And you noticed that 49 mysterious panels appeared on screen..

According to the message, when holding up to a specific poster in the city with a special smartphone camera, information will emerge from a panel.

Solving the mystery of the poster seems to release the panels. You decide to start an investigation to solve the mystery!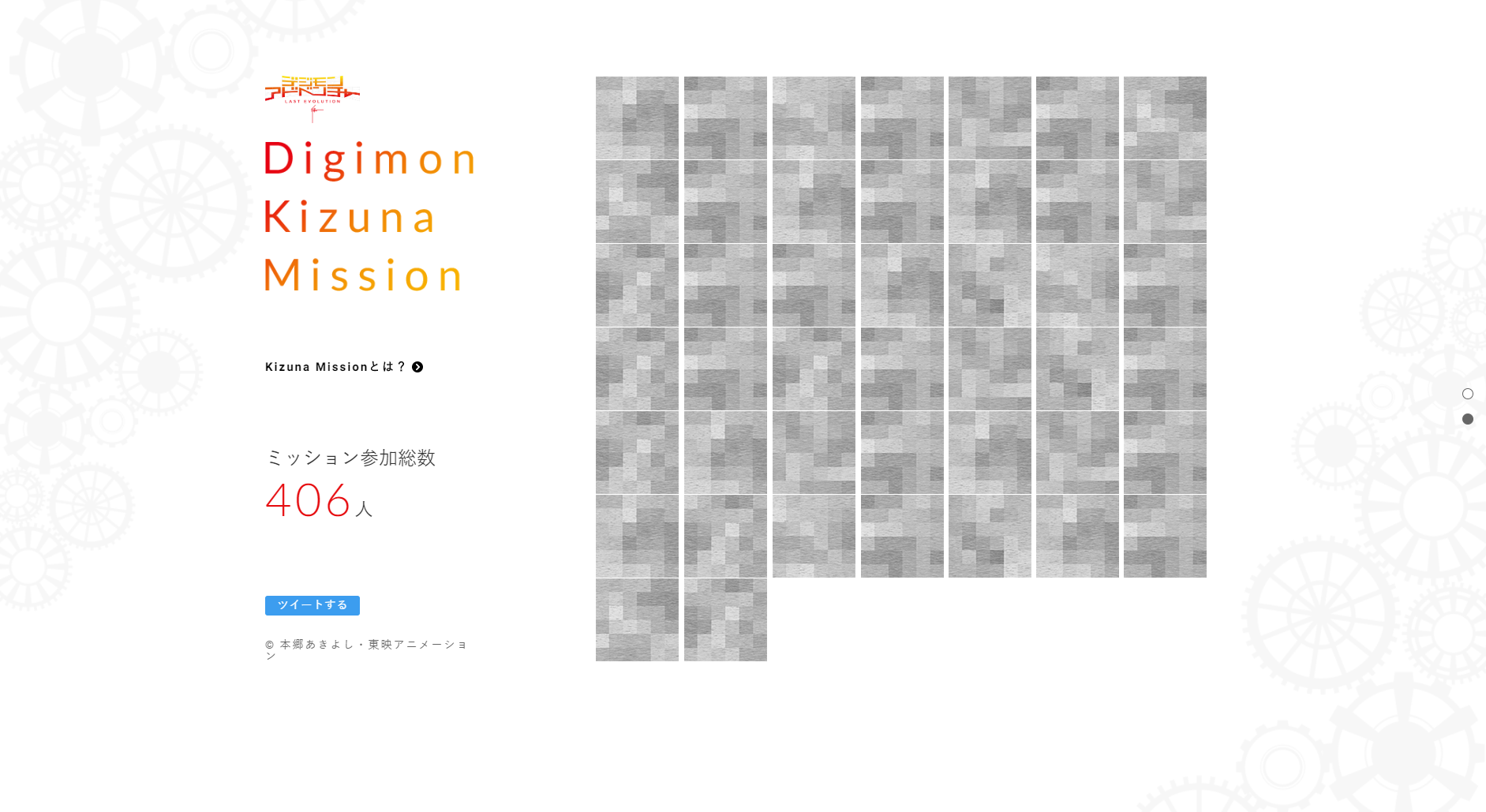 Mission overview:
Solve the mystery and release all the panels within the time limit!
The mystery is spreading all over Japan, so solve all of them!
Everyone needs to work together.
The steps they give for if you want to participate: (the event is only open to those in Japan.)
1- Get the COCOAR2 app. (
Android
,
iOS
)
2- Scan the Last Evolution Kizuna poster to gain access.
3- Unravel the mystery and release the panels! (The panels will not be released unless specific numbers of correct answers are hit.)
4- When all the panels are released...
The event will run February 10th thru February 21st.
In the midst of putting this up, the first square began to change color...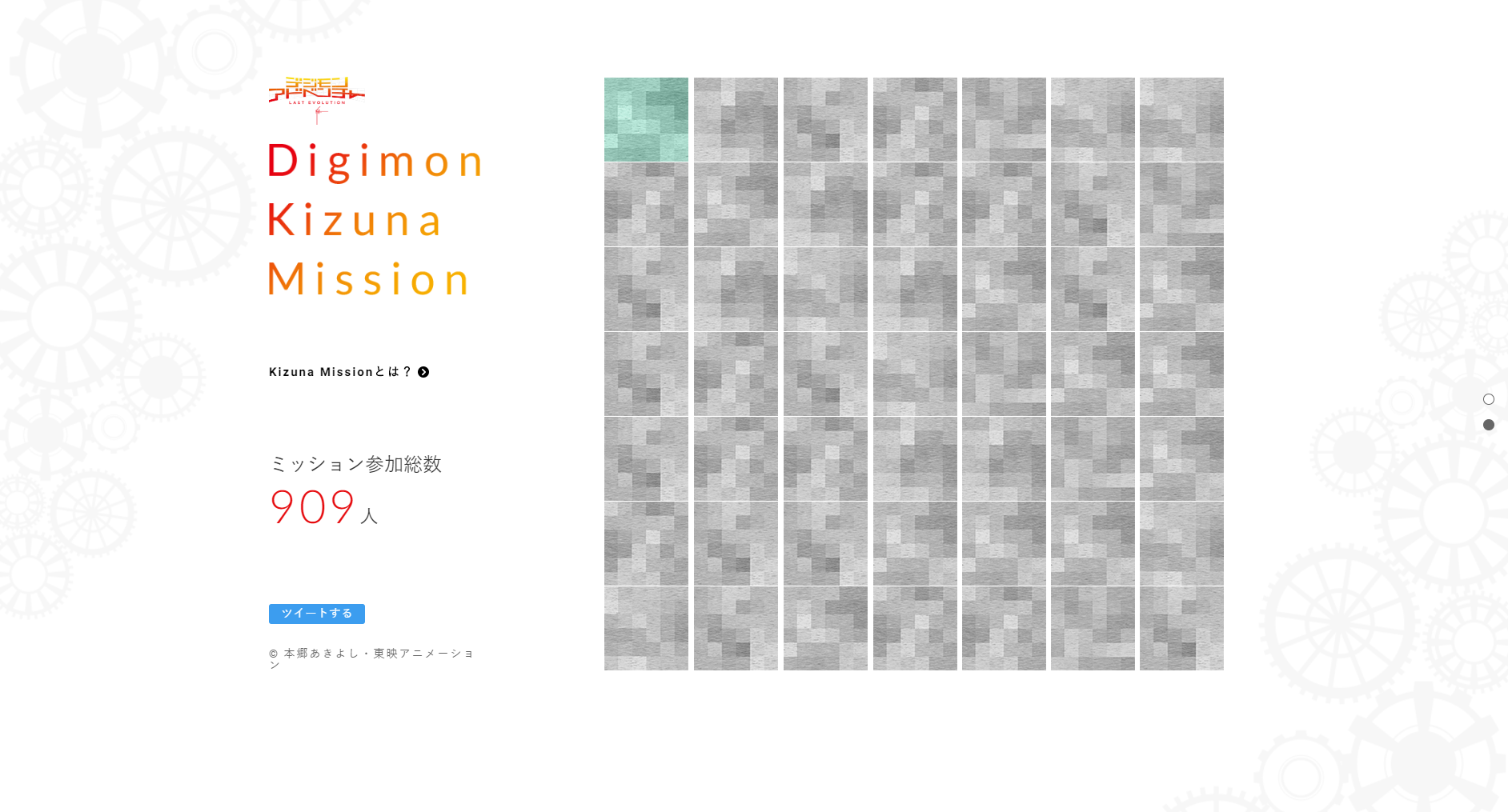 It's worth mentioning, the number of squares from the 20th Memorial Image was 49, and it used green heavily.



Plus there are alternate versions on the server that show them as the memorial image pieces for all 49... so we will see what happens...
Nade nade...
Thanks to onkei for some translation help.
(A few of the 49 tiles were missing in the original screencap up above, due to server issues as it went up and people began to rush it.)
Update-
So it appears the images can unlock in tandem, with Hikari already finished.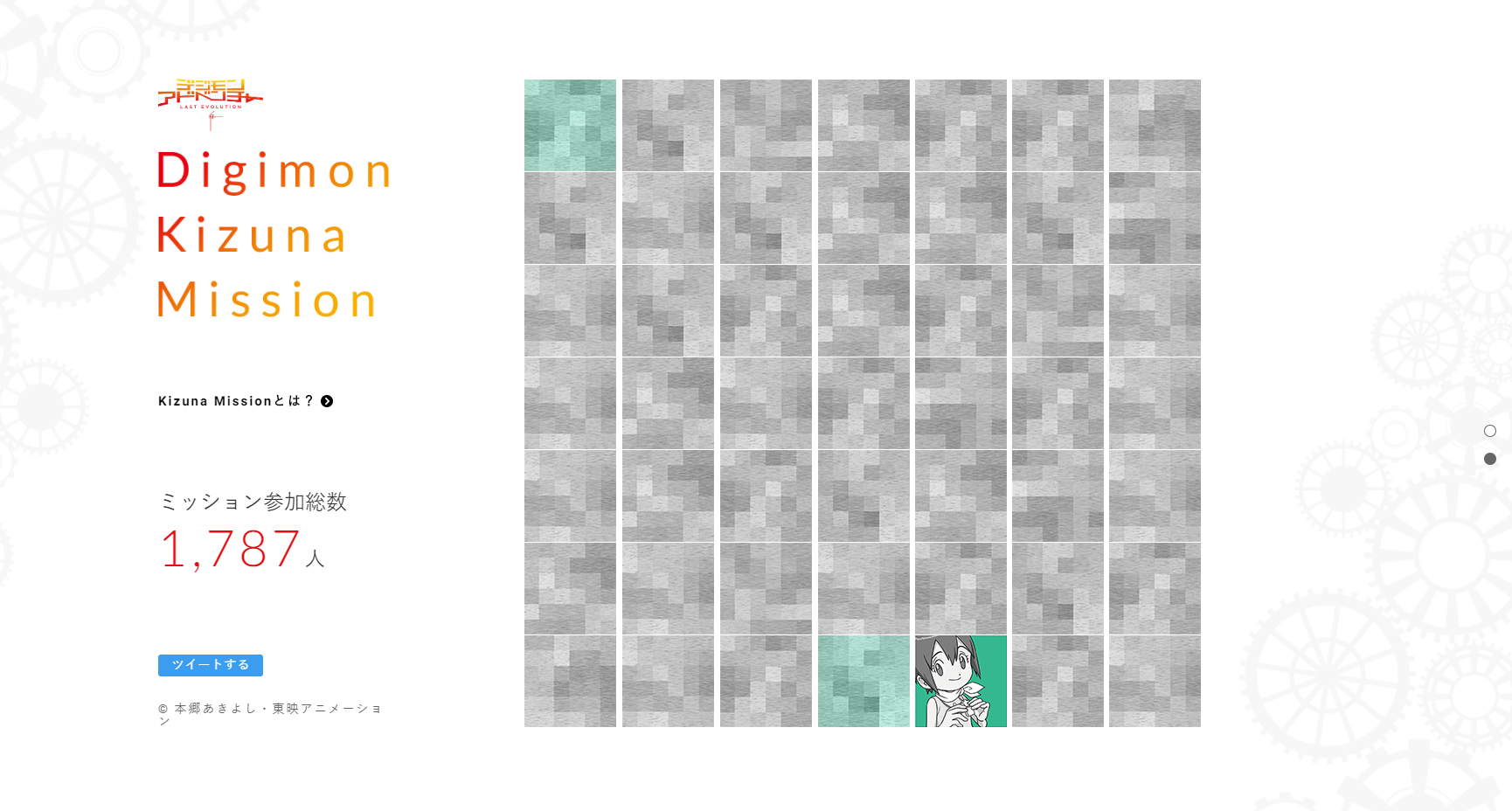 It'll be interesting to see what they do, outside of show us images we've already seen.
(Won't be updating with each one unlocking, since it's already happening and there are a ton of them, but will update if/when anything new and relevant shows up.)
Last edited: