Show User Social Media
Hide User Social Media
Joined

Sep 8, 2006
Messages

13,188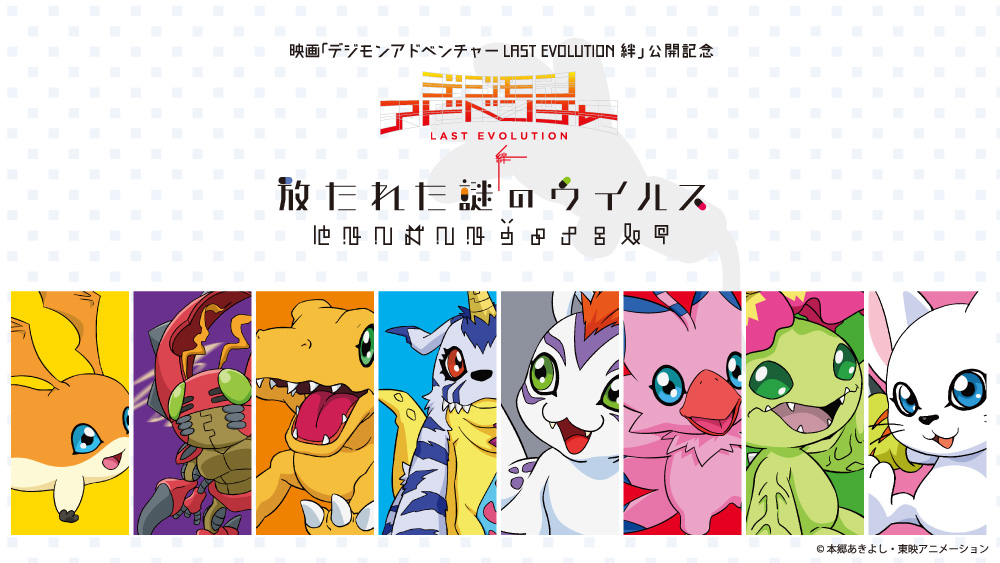 The Last Evolution Kizuna themed escape room at Nazotomo Cafe ended up closing early when the various Nazotomo locations closed due to coronavirus. It closed shortly after opening, before products even ended up appearing.
It's been announced that the Kizuna escape room is coming back
for the release of Kizuna on home video, and the products have been announced!
We won't be going over the full escape room details, as everything is what it was when the room was initially announced to open earlier this year.
Prior details about the escape room can be found
here
.
The new run of the Kizuna escape room will take place in the following Nazotomo Cafe locations: Shinjuku, Kyoto Shinkyogoku, and Namba Parks.
it will run August 1st to September 30th.
A few of the products available to purchase even feature artwork from another closed early pop-up event...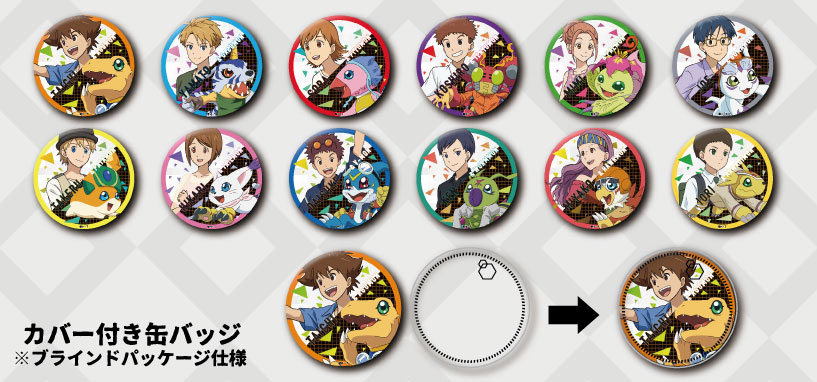 Can badges with covers. Each of these can badges features the kids and Digimon with their key art from the Kizuna music cafe, which also closed early due to coronavirus. Each of these also comes with a cover. They are 660 yen each, and each of the 12 comes blindpacked.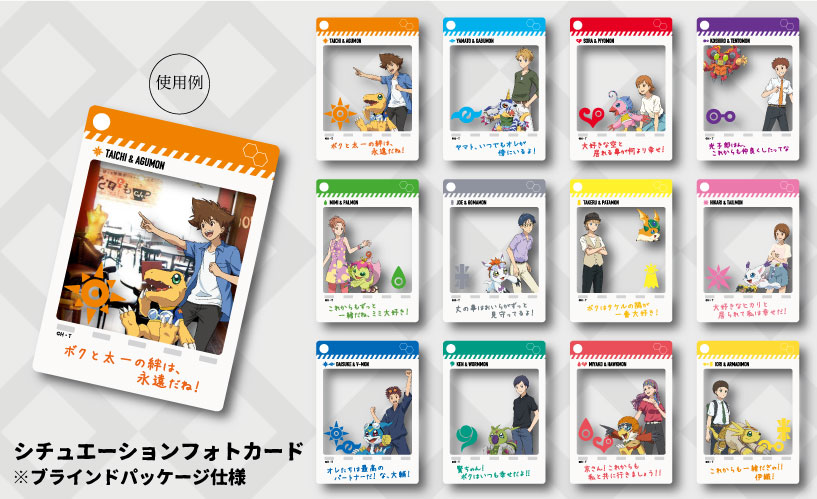 These photo card scenes allows you to put in a photo of yours and it includes the kids and their Digimon. They are 600 yen each, and each of the 12 comes blindpacked.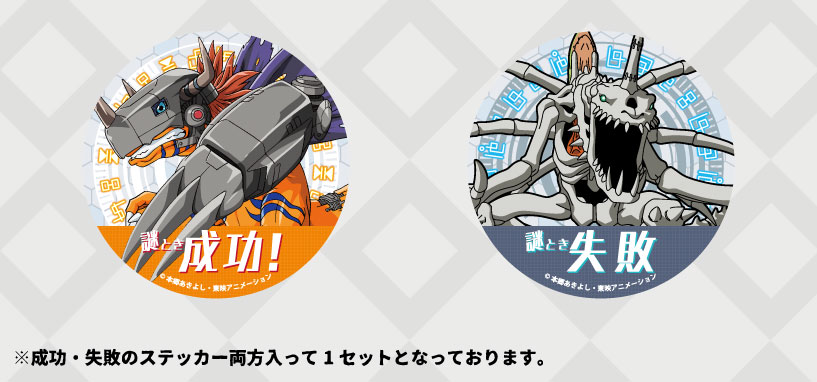 This sticker set includes a success and a failure sticker for 300 yen. (Perhaps the same stickers they will be giving away to those who try the escape room?)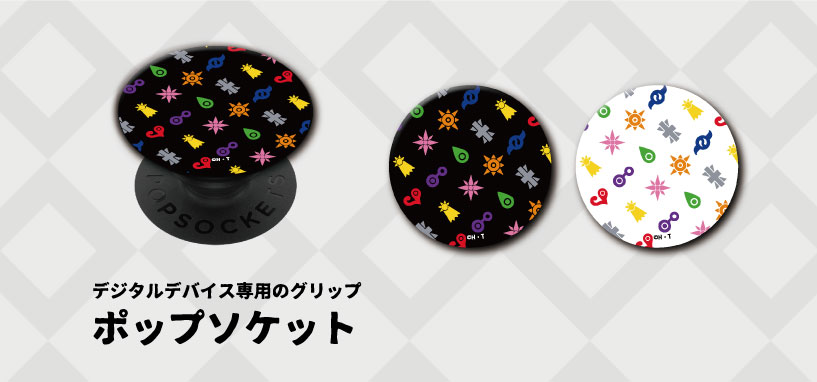 Crest themed pop-sockets. Each of these phone grips includes a theme featuring the 8 original crests. Available in black and white for 1,980 yen each.
Stainless steel water bottles are the last item. Each of these has the 9 crests of the characters featured in the movie, along with the movie title on one side, while the other side shows both the classic Digivice and D-3. Each is 1,500 yen.
A nice small selection of items that we weren't even really expecting since the escape room vanished almost half a year ago.
Products from the music cafe, and the escape room reopening, should give some hope for those who were hoping to nab the 02 kids products from the music cafe at some point.
The US release is up to pre-order with a release date of October 6th: (affiliate links)
Digimon Adventure: Last Evolution Kizuna BD/DVD
Digimon Adventure: Last Evolution Kizuna DVD
The Japanese release is up for pre-order with a release date of September 2nd. The storyboards and audio drama are only included with the deluxe Blu-ray version: (affiliate links)
Digimon Adventure: Last Evolution Kizuna Blu-ray Deluxe Version (CDJapan)
Digimon Adventure: Last Evolution Kizuna Blu-ray (CDJapan)
Digimon Adventure: Last Evolution Kizuna DVD (CDJapan)