Show User Social Media
Hide User Social Media
Joined

Sep 8, 2006
Messages

16,120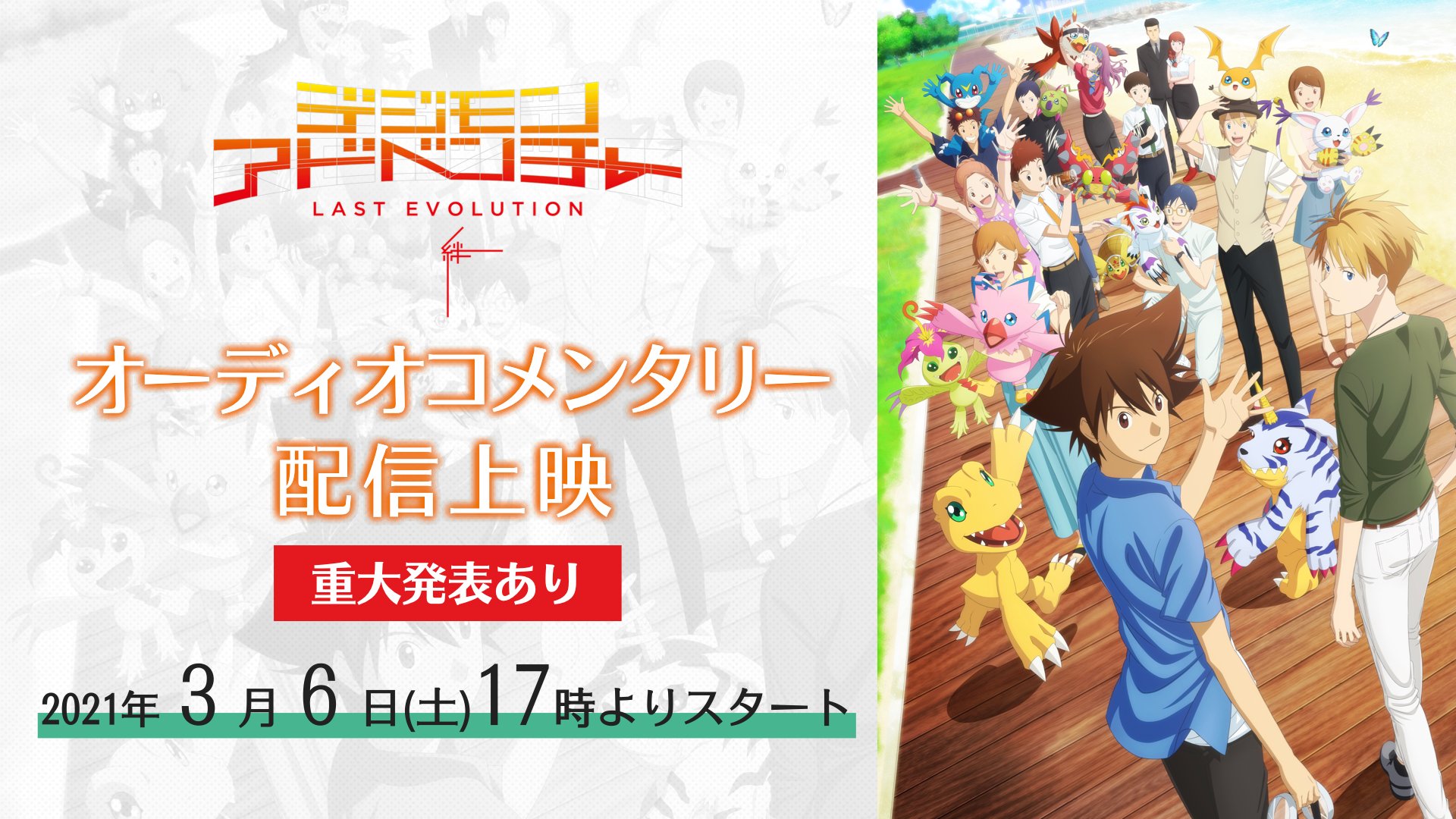 The Kizuna Commentary stream that was recently announced is happening in just about half an hour.
At the moment it isn't clear if the stream will be geolocked or not. While it shows as not available, it isn't showing the country locked message geolocks normally would.
Even if it isn't geolocked, we aren't expecting subtitles, so... 'shrugs.
Update- It does appear to be geolocked.
The stream will consist of two parts...
Part 1 will be the movie with a new audio commentary, which they announce as...
The commentary is described as the following people streaming live while giving the inside story on the movie:
Director Tomohisa Taguchi
Digimon Designer Kenji Watanabe
Supervisor Hiromi Seki
Producer Yosuke Kinoshita
They say the commentary portion of the stream will not be archived online, so come and watch it.
Part 2, after the movie, is described slightly differently on Twitter and Youtube..
"There will be a big announcement after the main story."
"There will be an important announcement after the delivery ends."
The Digimon Adventure 20th account posted a photo
of the recording/viewing space. They also just before this post tweeted another image showing the recording being setup.
They also explained that this commentary was supposed to be a live event at a theater last year, but due to the realities of the situation, the event was cancelled.
They've also been tweeting out
all the character and cast names.
If any major news 'does' show up from the stream, it'll likely get a separate thread.
Update- The actual news things got their own threads.
Digimon Partners Community Site
DigiFes 2021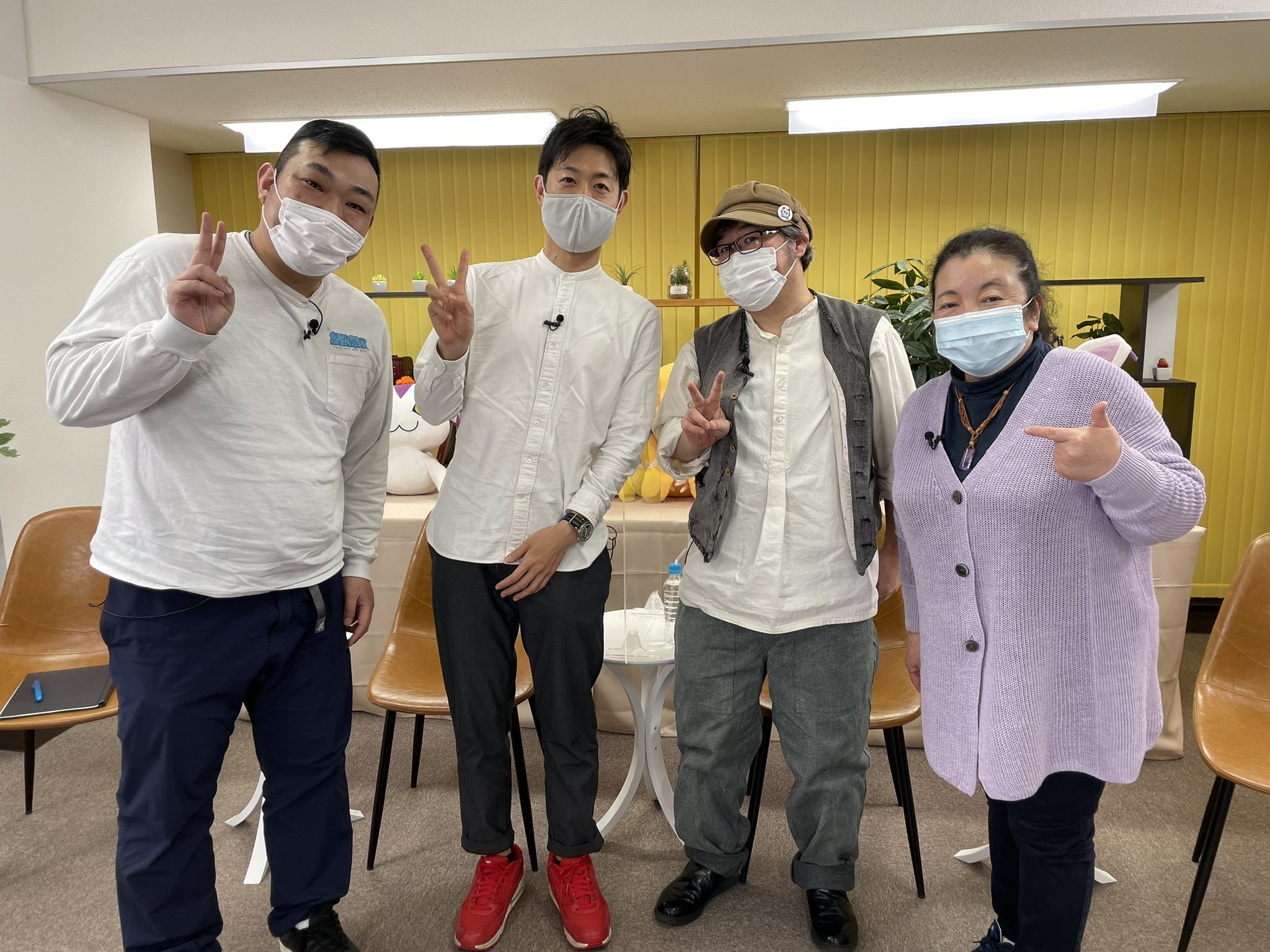 A photo of them at the commentary recording.
And not quite news, but...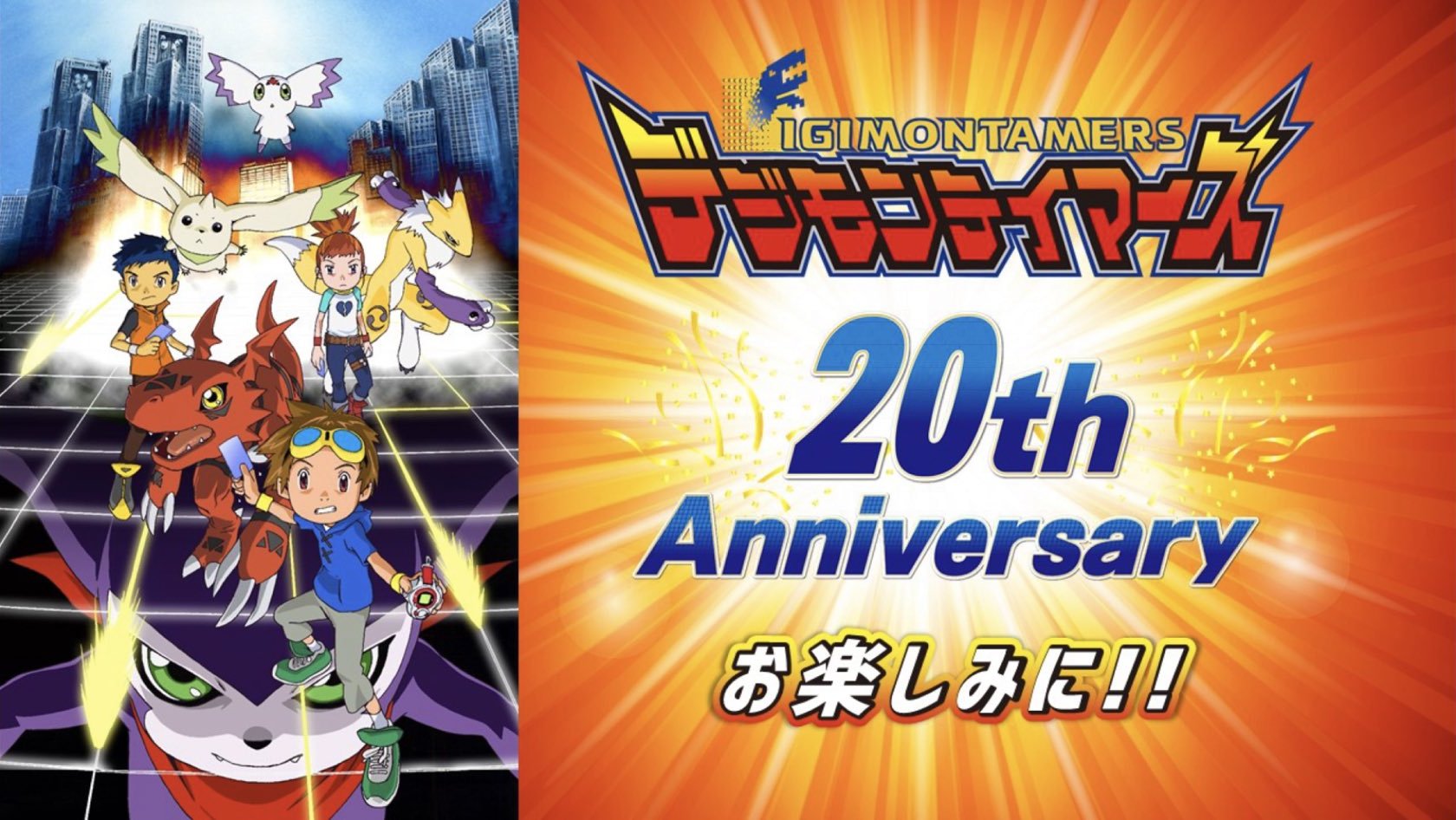 They did point out it was the 20th Anniversary of Digimon Tamers. There was no new art or announcement, mostly just pointing it out, and also pointing out the Dukemon model kit was coming out soon.
Kenji Watanabe mentioned that the first time he met Konoka he felt he was a scary person. Konaka apparently stood up and said he would write what he wanted to write.
Seki Hiromi apparently wasn't scared and thought he was cute in how he acted, and appreciated that he shared the same ideas of wanting to make a good show.
Konaka apparently brought random Shokugan branded figures (it wasn't clarified if they were Digimon) to use for ideas in the meeting. They later found out the reason Konaka stood up so much was his hips were hurting him, so he wasn't able to sit comfortably.
The initial meeting apparently had a lot of detail in it.
Thanks to onkei for various details!
Last edited: