Show User Social Media
Hide User Social Media
Joined

Sep 8, 2006
Messages

14,494
Yet even more!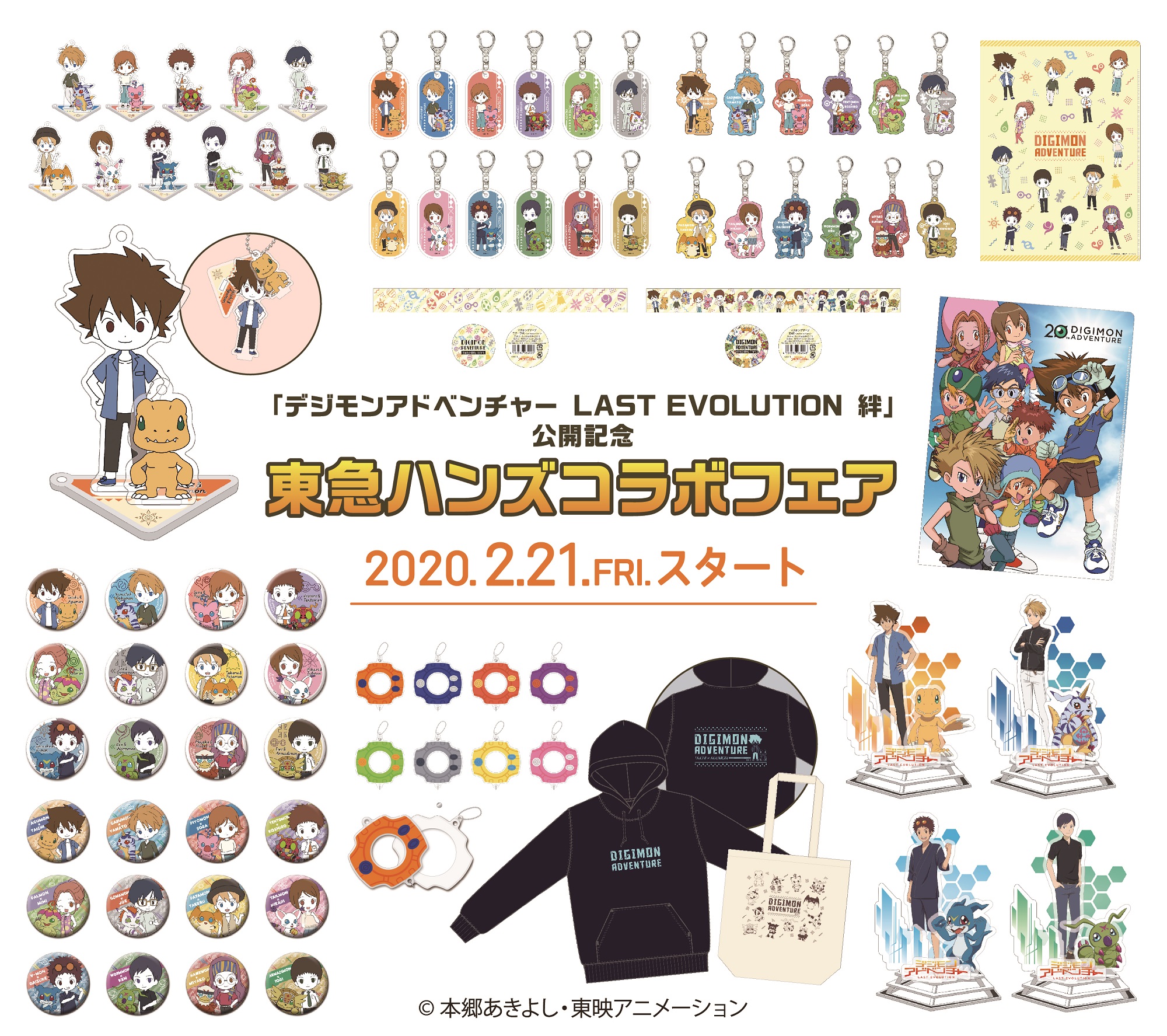 Another collaboration!
This time exclusive Kizuna merchandise
will be at
the Tokyu Hands
chain of stores for their Digimon Adventure: Last Evolution Kizuna 'fair'.
Products will feature both new exclusive art, along with existing Kizuna and Adventure artwork. The new artwork is in a pseudo-SD style with minimal coloring.
The collaboration will be February 21st to March 22nd at a number of Tokyu Hands stores including: Shibuya, Ikebukuro, Machida, Omiya, Yokohama, Nagoya, Hiroshima, Oita, Kumamoto, Kagoshima.
Onto the products! The images available for everything is minimal at the moment, I went ahead and chopped them out of the above image for a bit easier viewing. Better images will be added when/if they become available.
Acrylic Keychains. There are 12 total, one for each kid/Digimon pair. They are 650 yen each.
A second unique set will become available on March 7th. (We assume the first is the left and the second is the right, but we aren't sure at the moment.)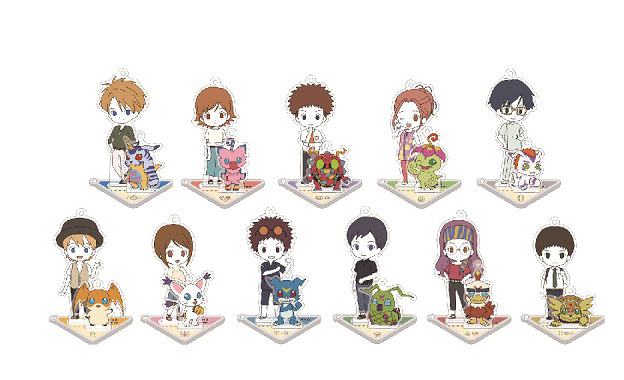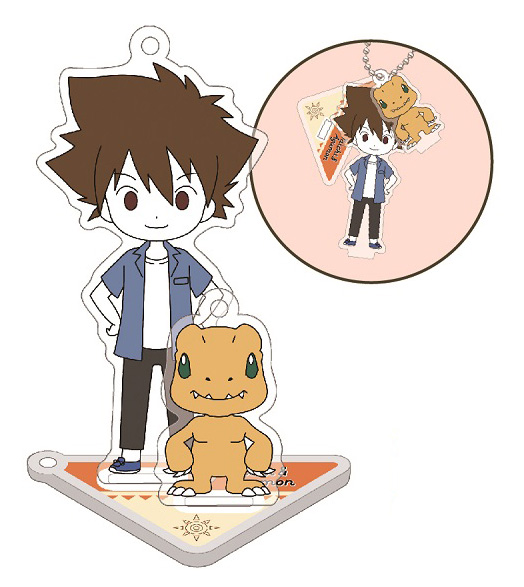 Acrylic Keychain Stands. These can be used as multi-piece keychains, or as a mini-acrylic stand. There are 12 total and each is 1,200 yen.
Acrylic Stands. There are 4 of these and each is 2,500 yen.

A set of 12 can badges. These are 400 yen each.
A second unique set will become available on March 7th. (We assume the first is the left and the second is the right, but we aren't sure at the moment.)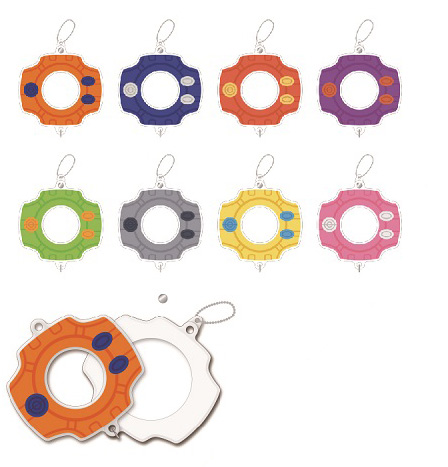 These Digivice cases can hold a can badge and be a keychain. There are 8 types and they are 1,800 yen each.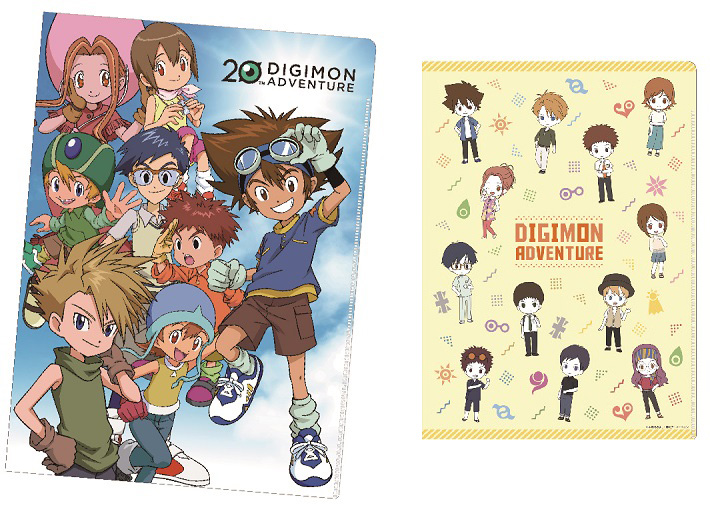 These double pocket clear files are A4 size and there are 2 of them. They are 400 yen each.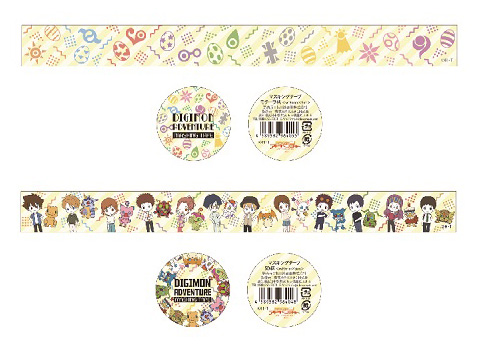 Themed masking tape. There are 2 types, one for digieggs and crests, the other for the kids and Digimon. Each is 600 yen.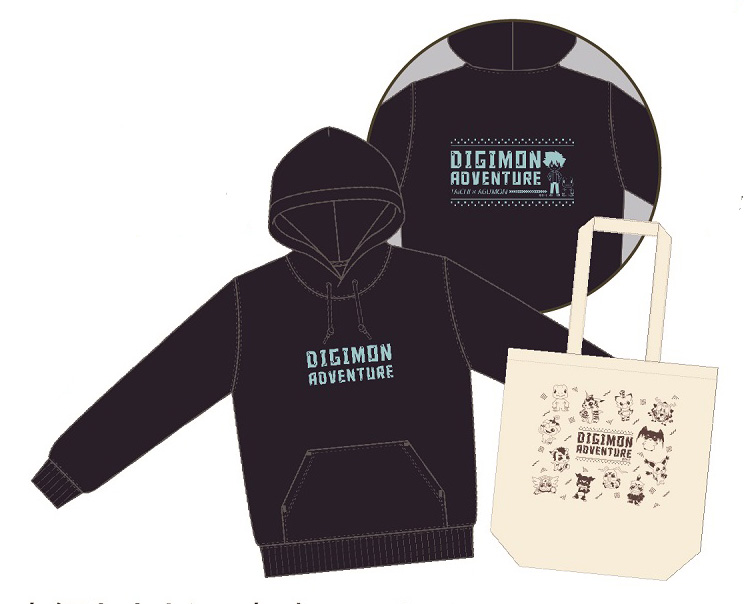 Then we have a hoodie (they label it a parka) that features 'Digimon Adventure' text on the front and back, along with Taichi and Agumon on the back. It's 6,000 yen.
There is also an eco-bag to carry stuff in featuring the art of the Digimon. It costs 2,000 yen.
Some nice and interesting looking art for more products in what is becoming a crashing wave of collaboration after collaboration.
Digimon Adventure: Last Evolution Kizuna, the 20th Anniversary film for Digimon Adventure, comes out February 21 in Japan and
March 25th in the US
. Tickers are currently on sale for the US screenings, so check Fandango, Atom, or wherever you would normally check for tickets.
The Kizuna page on Fathom's website
lists theaters.
You'll want to contact an intermediary to get these items sent to you. WtW is not affiliated with any, but here are a selection of intermediaries that have worked well for various WtWers and their friends in the past:
From Japan
Rider Proxy
Nippon-Yasan
Be aware many intermediaries do not carry items from specialty shops since they can't be ordered online. You will need to ask them and explain what you want very carefully (perhaps with a photo.) Some intermediaries will potentially still not be willing to get the item (or may only be willing to at great cost.) Realistically to get anything from the cafe at a reasonable cost you'll have to find someone who is actually going and ask them to pick you up something.
Some of the intermediaries have a full store front and may have the item listed, so you may want to check that first.
Last edited: