Show User Social Media
Hide User Social Media
Joined

Sep 8, 2006
Messages

16,124

The Japanese home video release of Digimon Adventure: Last Evolution Kizuna has just been announced with some great content.
First up, the art above is of the digipack that will hold the discs, featuring new art by Seiji Tachikawa, the chief animation director of the film.
All versions of the film will include a commentary with with Natsuki Hanae (Taichi), Chika Sakamoto (Agumon), director Tomohisa Taguchi, and Producer Yosuke Kinoshita.
Trailers and PVs will also be included.
The different releases are:
Blu-ray Deluxe for 9,800 yen
Blu-ray for 6,800 yen
DVD for 5,800 yen
The standard Blu-ray and DVD release will include a sleeve style case, along with a bonus leaflet.
The deluxe Blu-ray will add quite a bit including:
A three sided box with art by Katsuyoshi Nakatsuru along with the digipack shown above.
Storyboards of the opening scene in the film.
A 'special booklet'
A book of thank you illustrations from the staff.
And the big bonus... a new audio drama featuring the 02 kids. It takes place the day before the movie, and is about their confusion over their summer vacation plans.
The audio drama is written by the writer of the movie, Akatsuki Yamatoya. A rough translation of the title of the audio drama is "Where Should We Go?" The image above is a sample of the script.
Toei and Happinet have thrown up a small commercial for the release in a number of places...
There will also be quite a few pre-order bonus items and store exclusives!
Early pre-orders at (almost) any retailer is a mini shikishi, while supplies last, for all 3 versions of the release.
Update- A few images that weren't available before have been added.)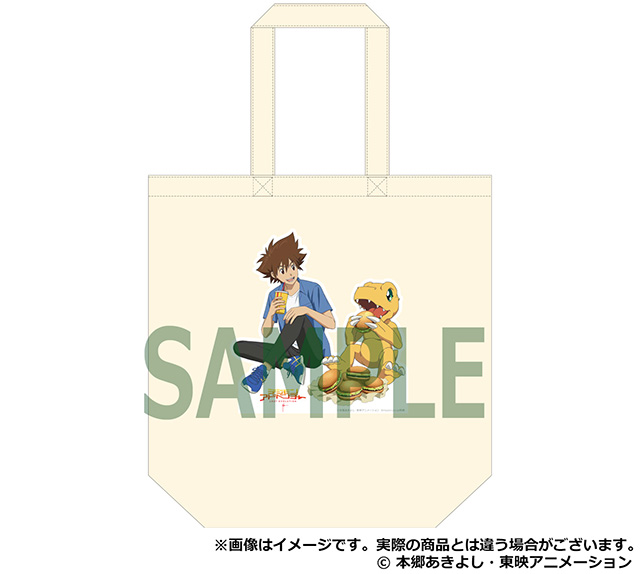 Amazon will have an exclusive bundle including:
Tote bag (Art to be revealed later, included in a seperate edition, which also includes the other items.)
A B3 size clear poster (Taichi and Agumon eating)
3 A4 size clear files (the 3 shot above)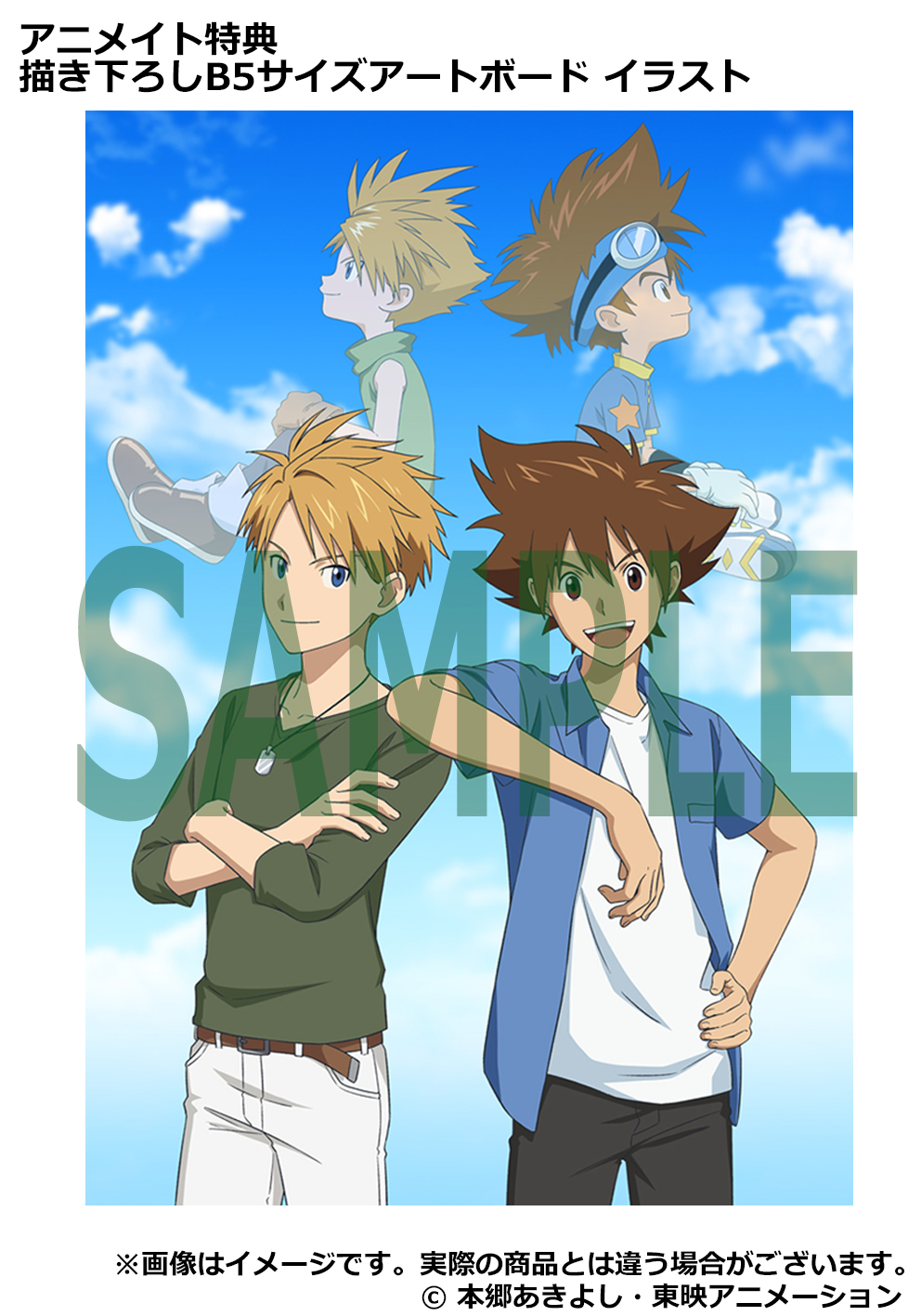 Animate will have a B5 size art board with art of Taichi and Yamato.
The first image was as it was originally shown, the second image is the revised version shown a month later.
Rakuten will have a 2L size bromide print of Taichi and Agumon.
Yodabashi Camera will have an acrylic plate featuring artwork of Mimi, Sora, Hikari, Miyako. and their Digimon.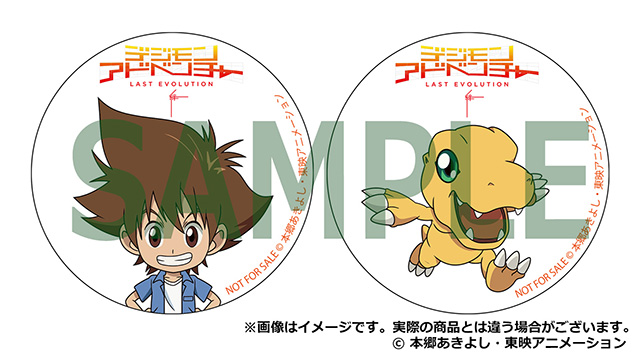 Kamishin will have a set of 2 can badges.
Seven Net will have an acrylic plate featuring the poster art.
CDJapan/Neowing will have a can badge with the poster art.
And amiami has a set of can badges featuring art from the poster and a hexagonal background pattern.
Pre-orders are open! CDJapan links are affiliate links:
Digimon Adventure: Last Evolution Kizuna Blu-ray Deluxe Version (CDJapan)
Digimon Adventure: Last Evolution Kizuna Blu-ray (CDJapan)
Digimon Adventure: Last Evolution Kizuna DVD (CDJapan)
We'll add the Amazon edition when it goes up also.
Last edited: