Show User Social Media
Hide User Social Media
Joined

Sep 8, 2006
Messages

16,924
With Kizuna being out this week, the special stuff keeps coming!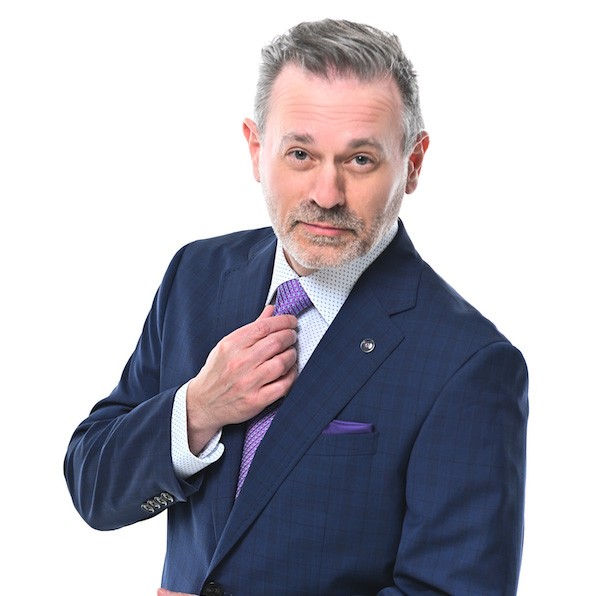 We interviewed Joshua Seth!
With Digimon Adventure: Last Evolution Kizuna being out digitally (and out on Blu-ray and DVD next week), it seemed like a great time to talk to him again (
the last time we did
was when tri. Part 1 was coming out on home video.)
This time I didn't take questions publicly, deciding to leave it happening as a fun release week surprise.
A few friends of the site helped with ideas, which I put together into the actual questions asked. Hopefully everyone finds it interesting and fun, with questions that aren't quite the general questions you'd expect everyone to ask.
The interview was conducted by phone at 10am (Pacific) on September 30, 2020.
With the Will
- The film had some delays due to coronavirus causing various theater and production issues. With all that happening, does the final release of the film on Blu-ray and DVD landing on the 20th anniversary of the original Digimon the Movie bring to mind any thoughts on 20 years of this for you?
Joshua Seth
- It blows my mind. First of all, thank you to all the fans for remaining interested in the series, and I'm convinced that's why we've continued to make movies. It's because of the fans that tri. exists, and now Kizuna.
So, that's very rare in entertainment, not just anime, but throughout TV, movies, media... how many franchises have lasted for 20 years, and I feel extremely fortunate to have been involved, but my final answer for how does it feel to have voiced it for 20 years... it makes me feel old man! Old! (laughs)
WtW
- We all do.
Joshua
- People are constantly thanking me for giving them a great childhood and they are like 30. (laughs) When did this happen?
WtW
- You mentioned recording with coronavirus about to break out was a bit different this time. Could you go into that? Everyone is very interested in the recording and acting process, especially when they hear it was a bit different, a bit changed.
Joshua
- Sure. Well, I don't live in Los Angeles anymore, so the studio flew me in to record Kizuna and when I left on my flight, LA was open and sometime when I was in the air, they closed for coronavirus. This was back in March. But I had no idea, so it was bizarre.
I checked into the hotel, went down the street to grab some food from a restaurant, and all the restaurants were closed, and there were signs up everywhere saying 'establishment closed until further notice'. The first time I saw it I thought "Oh, well maybe this place went out of business? Wait a second, this place went out of business too? Every place?" and I just kept walking and I noticed that no one is out. Where's the cars, where's the people? The restaurants, the foot traffic, it's all gone. It was freaking bizarre, because again, I'd been flying all day and hadn't heard the news. It was some weird alternate reality. And then, I ate dinner from the vending machine in the hotel that night, got to the studio the next morning, and they said "Oh, well, the studio has been changed, due to coronavirus we're socially distancing everybody." and I didn't make physical contact with anybody.
This is normal now, but back in March it was very strange, everybody keeping their distance and putting their hands up "No, no, don't come near me." not being sure what to do, people weren't really wearing masks yet at that point. It was... with that happening, that I began recording. It worked well from an acting side, because I come from the school where you incorporate whatever is going on into a space, into the role. You take it and you use it, right? Everything in the world was changing, and it was all very strange, and kind of gave you a feeling that... the world isn't as it was, and I'm living through this change, and there is nothing I can do to stop it, and that works very well with the theme of Kizuna. I think you can hear it too, in the voice. There is a sort of awed hush that comes over a lot of the scenes, and that works very well with that. And that's coming straight from the world I was stepping out of when I stepped into the recording studio.
WtW
- We've seen that you have the Tai Pop figure. Is there any Digimon merchandise you've collected in the past, or in the present, or are there things you'd like to try and get ahold of at some point?
Joshua
- You know, I'm not much of a collector. I like to live more of a stoic existence. Except that, I have kids, and now my kids are fans, so it's been wonderful introducing them to the series.
Last night I even watched Kizuna with them. Tiger, my son, was holding onto his Agumon plushie that I got when I was appearing at DragonCon a couple years ago, so he sleeps with that almost every night, the Agumon plushie. And then I have the Pops like you said. I have the Tai Pop, and the Agumon Funko Pops, and those are looking at me from the corner of my desk, as they always do right now.
I have the framed poster from the first movie. I have all the DVDs. I have a collection of Dark Horse Comics, from when they contracted with me to do an autograph signing from when they were first released almost 20 years ago, and I still have that full series of Digimon comics, but finally, I even have an old VHS tape of the first season of Digimon... and I have no way to play it, but I keep it for when I'm doing Cameo video shoutouts, just to show it as a nice reminder of how far we've come.
WtW
- You've been playing Tai for 20 years now. What are your feelings on getting to play a character who grows up, started as a little kid in elementary school, and now he's in college, and getting to see that, and him growing up with the fans to a degree?
Joshua
- It's fantastic, and it's one of the things that sets Digimon apart from a lot of other anime, including Pokemon. I'll just say it, people have always compared Digimon and Pokemon, and I don't think it's a fair comparison. They came out around the same time, and I suppose that's why, but with Pokemon, the same sort of scenario unfolds every episode, and with Digimon, we evolve, just like in life and I think the creators of Digimon Kizuna were wise to age the kids to adulthood because the fans have grown up, from when they were kids first watching the TV series, to now watching the movies as adults, and as an actor, to be able to play that progression over a course of years... it's a rare and wonderful treat.
I never thought this would be the case when I first auditioned for Tai back in 1999, but here we are in 2020, and I'm still doing it. And I feel like I have a lot more to offer the role, because I've lived a lot more. I know you can hear it in the read, because like I said, we just watched it last night, and towards the end, I changed Tai's voice again, to more approximate the way I sound today. From where Tai came in the first movie, where I played him as just a little kid blowing on a whistle, to an older kid in the series, to a teenager in tri., to now being a fully grown adult in Kizuna, it's really your whole progression that we've all experienced in life.
WtW
- You mentioned 'at the end' of Kizuna. The last line, you do tweak the voice to make him sound significantly older. Was that something the script called for or was that something you decided to throw in?
Joshua
- Pretty sure I decided to throw it in at the moment, because I wanted it to sound... final. And I wanted it to sound... authentic and true, and it's actually that I stopped tweaking the voice. Tai is always my voice, pitched up a little higher or tweaked a bit to sound more energetic and go getting than how I am normally. I'm normally a bit more contemplative as a person. Still my voice tweaks, and in the last line of Kizuna I let that tweak go and just let Tai settle into my actual voice. And it's so very true to the moment and the character.
WtW
- It did.
WtW
- Now that you've seen the movie. For the first part of tri. you mentioned the ferris wheel was your favorite scene. What scene this time around was one you really remembered and liked?
Joshua
- Well, there is the funny, the comedic scene, and the dramatic scene. The comedic scene that I liked, which I was really surprised they put in, was when Agumon finds Tai's... cards or magazines, whatever those were supposed to be, in his apartment. I sort of went LALALA past that point when my kids were watching so they wouldn't ask about it, but it really drives home the point that he's an adult now. That was funny and unexpected.
In terms of the dramatic scene it was the last scene of the movie, that we were talking about with Tai and Agumon. I don't want to give away for those who haven't seen the movie, what happens in that scene, but it was really heart-wrenching.
WtW
- Last up. Kizuna is thematically a cap on 20 years of Adventure. They've rebooted the characters in new content at this point. Do you see Kizuna as being a natural breaking, a natural moving on point for you if this version of the character is done with? Or do you see Digimon as a case of if they ask me I'll be there? Or do you have some other view of it?
Joshua
- It's a natural break... for Tai's progression, but not necessarily for my involvement in the series. So who knows if they bring this character back, in a prequel, or another form. But the fans have asked me to keep voicing Tai as long as he's around, and for them, and for my kids, I've always said if I'm asked I will come. Especially now that everything is being recorded remotely it would be very easy for me to do and I'd love to stay involved. But as always, that's a decision up to the producers and not really up to me.
Big thanks to Joshua Seth for his time and Shout Factory for facilitating the interview.
The interview was transcribed by me after it was conducted.
As he mentioned above, he watched the movie with his kids, and they put up a short review/reaction video about it.
You can follow Joshua Seth on Twitter
.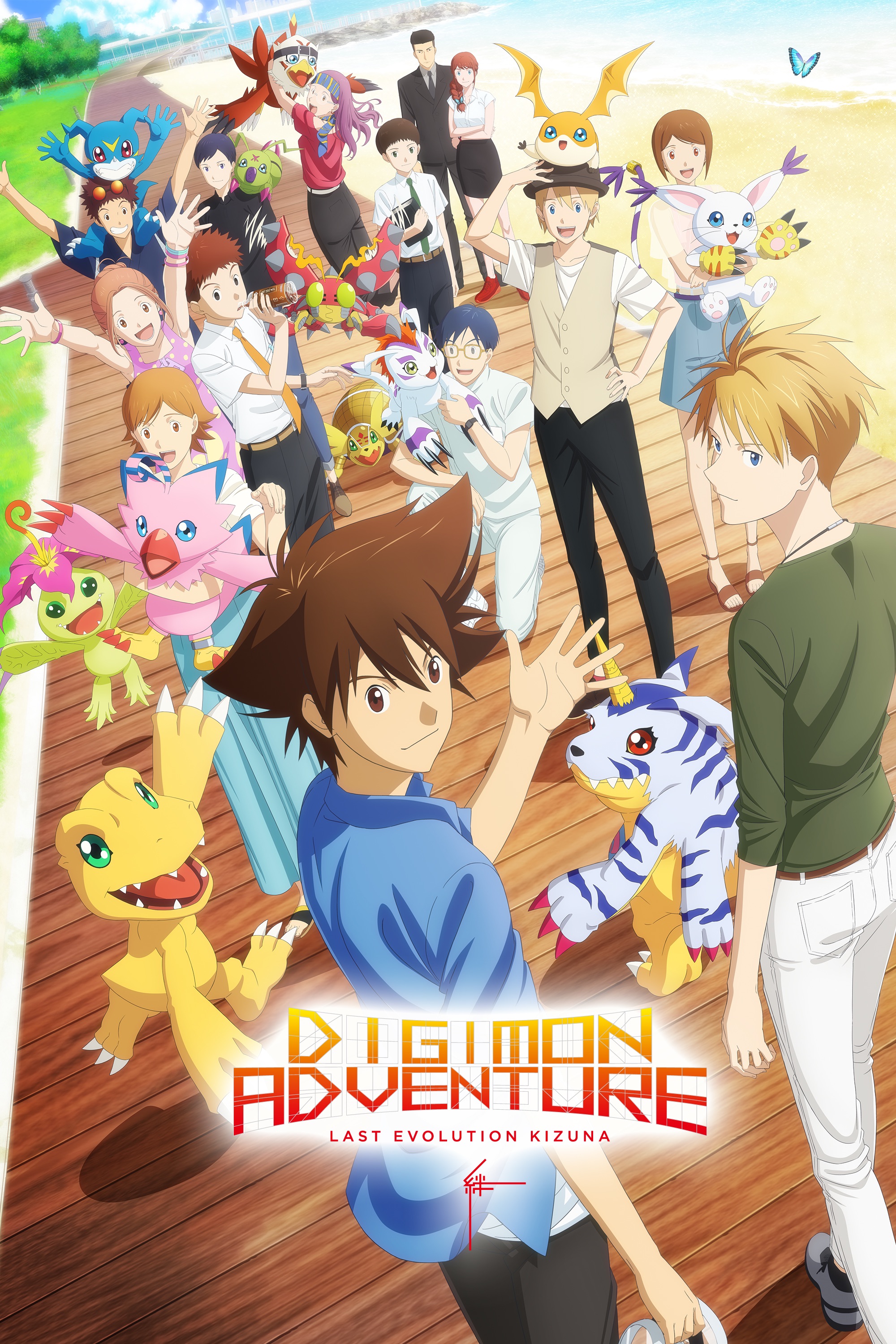 Digimon Adventure: Last Evolution Kizuna is out digitally now
! Our discussion thread for the movie is
here
.
The US Blu-ray and DVD release of Digimon Adventure: Last Evolution Kizuna
is currently scheduled for next week, on October 6th and is up for pre-order at Amazon: (affiliate link)
Digimon Adventure: Last Evolution Kizuna BD/DVD
Digimon Adventure: Last Evolution Kizuna DVD
Both the Blu-ray and DVD include both the English dubbed and subtitled versions, along with a few extras.
We're currently running a contest
where you can win 1 of 5 Digimon Adventure: Last Evolution Kizuna prize packages, which includes the movie on Blu-ray and DVD.