Show User Social Media
Hide User Social Media
Joined

Sep 8, 2006
Messages

17,396
Time for a new MonMon Memo!
MonMon Memo 88
is a quick explanation of Jogress in the Vital Bracelet, plus an introduction to Susanoomon, from the EX3 Dims.
I have cleaned up a small handful of terms that translated poorly or swapped terms around, with a handful of more confusing bits cleaned up where necessary for this one.
Digimon fans! Hello!
Recently, the number of rainy days has increased, but if you have VITAL BRACELET, you can train Digimon while enjoying fitness at home, so please move your body a lot and collect vitals!
By the way, I would like to introduce the "DimCard Set EX3" (2 types) that is currently pre-order at Premium Bandai.
The contents of the recording were introduced in the previous articles, but this time we will introduce the elements unique to Digimon.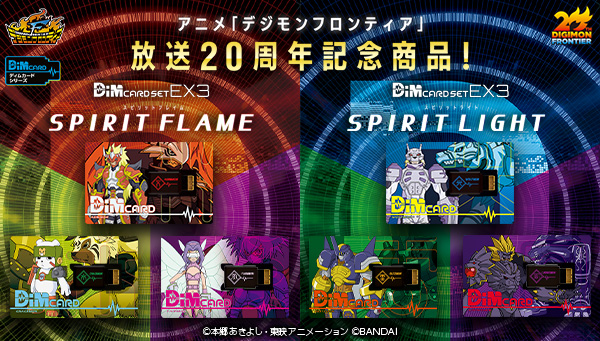 By achieving the conditions in your daily activities, you can evolve your Digimon.
And that the two Digimon will unite and be reborn as a new Digimon.
It is called "Jogress".
The combination of two Ultimate, and the combination of two bodies of different levels is also called "jogress"!
And when specific Digimon jogress with each other and the level goes up, it is called "jogress evolution".
For example ... XV-mon and Stingmon evolve into Paildramon by evolving via jogress, and Angewomon and LadyDevimon evolve into Mastemon by evolving via gogress!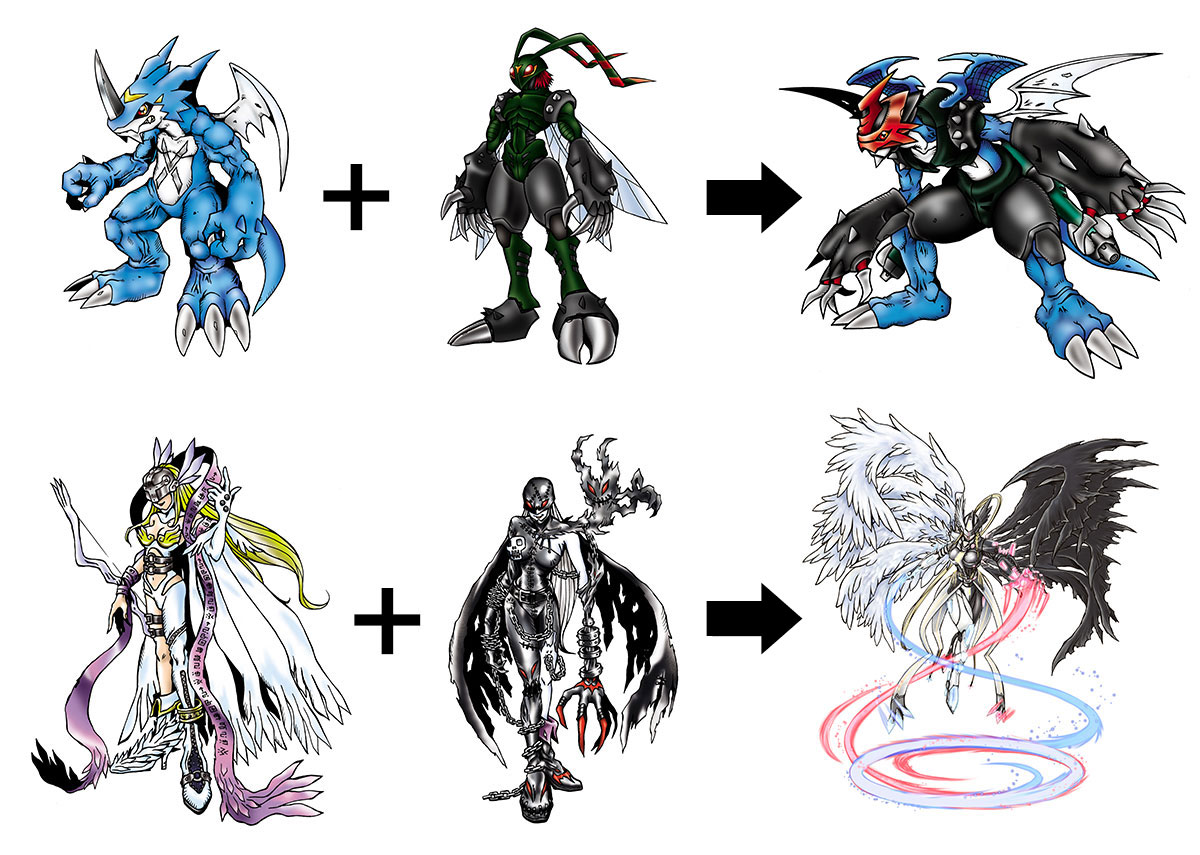 * Angewomon-mon, Stingmon, XV-mon, Paildramon, LadyDevimon, and Mastemon are not included in "DimCard Set EX3 Digimon Frontier".
and…!
The "DimCard Set EX3 Digimon Frontier" (2 types) introduced in this article also contains Digimon that can Jogress evolve!
KaiserGreymon recorded in "Agnimon DimCard" and
By jogress evolving with MagnaGarurumon, recorded in the Wolfmon Dim card...
You can Digivolution into Susanoomon! !! !!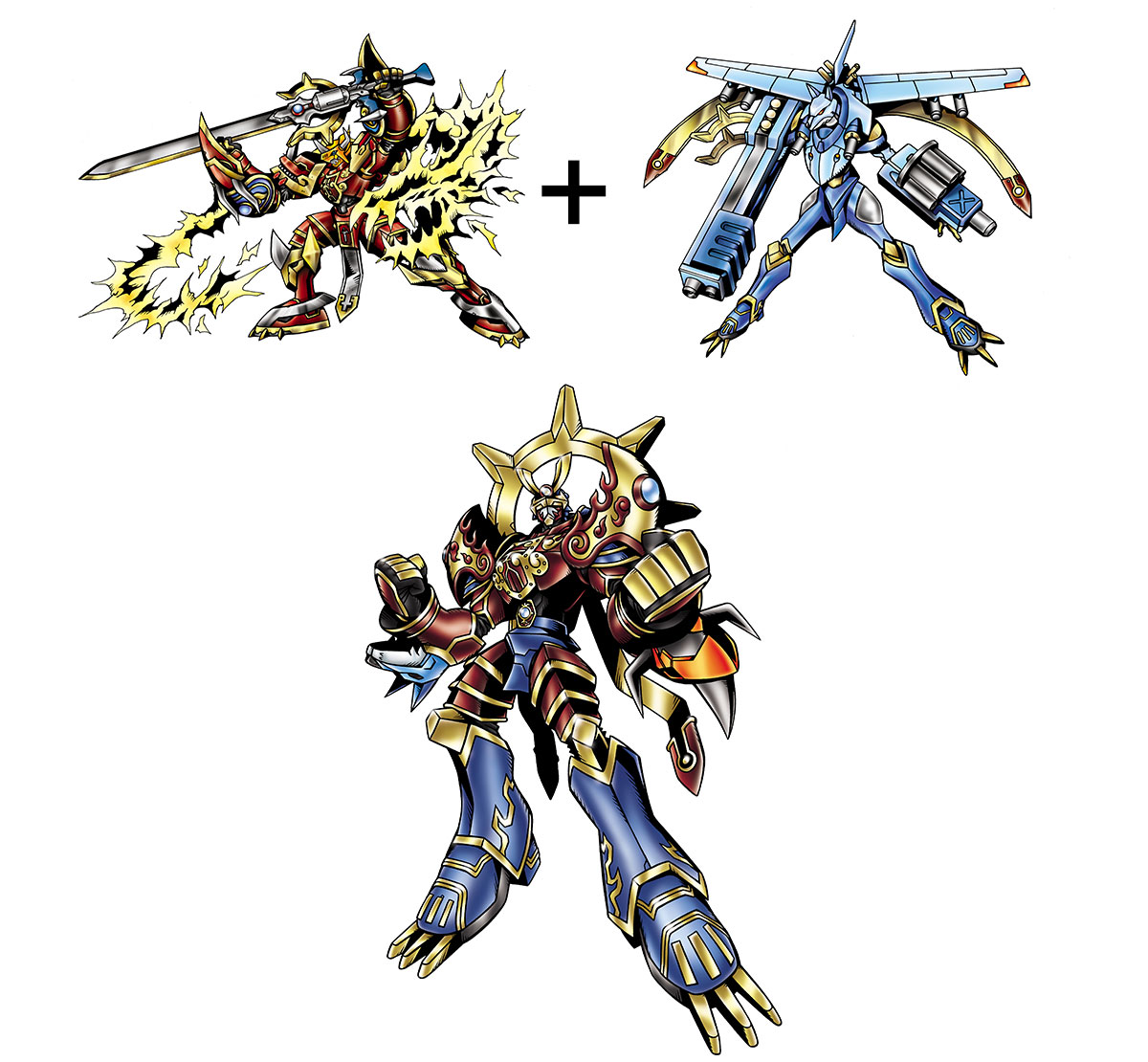 Susanoomon is a Deity Digimon that is the strongest destructive god and is in charge of regeneration.
Special moves are Ama no Habakiri, a sword of light is released from Zero Arms: Orochi that slices and stabs everything under heaven, and Yakusa no Ikazuchi, the ultimate move in which a sword of light becomes lightning bolts of destruction raining down on earth.
In the anime "Digimon Frontier", after a fierce battle with "Lucemon: Falldown Mode", Takuya, Kouji, and the spirits of the Ten Warriors merged to appear as the strongest warrior!
Ancient Spirit Evolution... it's a spirit full of passion.
I think that there will be many people celebrating Golden Week soon, so please enjoy yourself with your favorite Digimon even during consecutive holidays ♪
If you don't have VITALB RACELET yet, please take this opportunity to try it!
<
VITALBRACELET Digivice-V-List of stores
>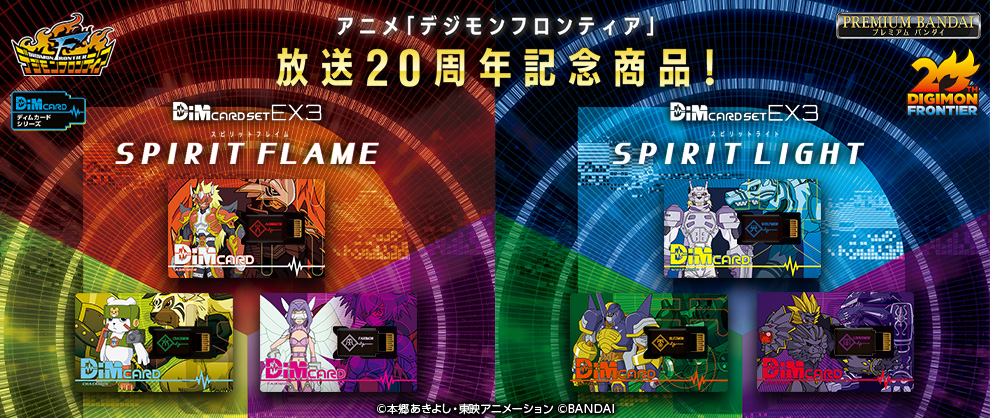 Reservations for "DimCard Set EX3 Digimon Frontier" (2 types) are available until May 23, so make reservations as soon as possible!
See you in the next update!
Previous details, including pre-order info, for Dim Card Sets EX3 can be found
here
.
Previous MonMon Memos have included: