Show User Social Media
Hide User Social Media
Joined

Sep 8, 2006
Messages

15,596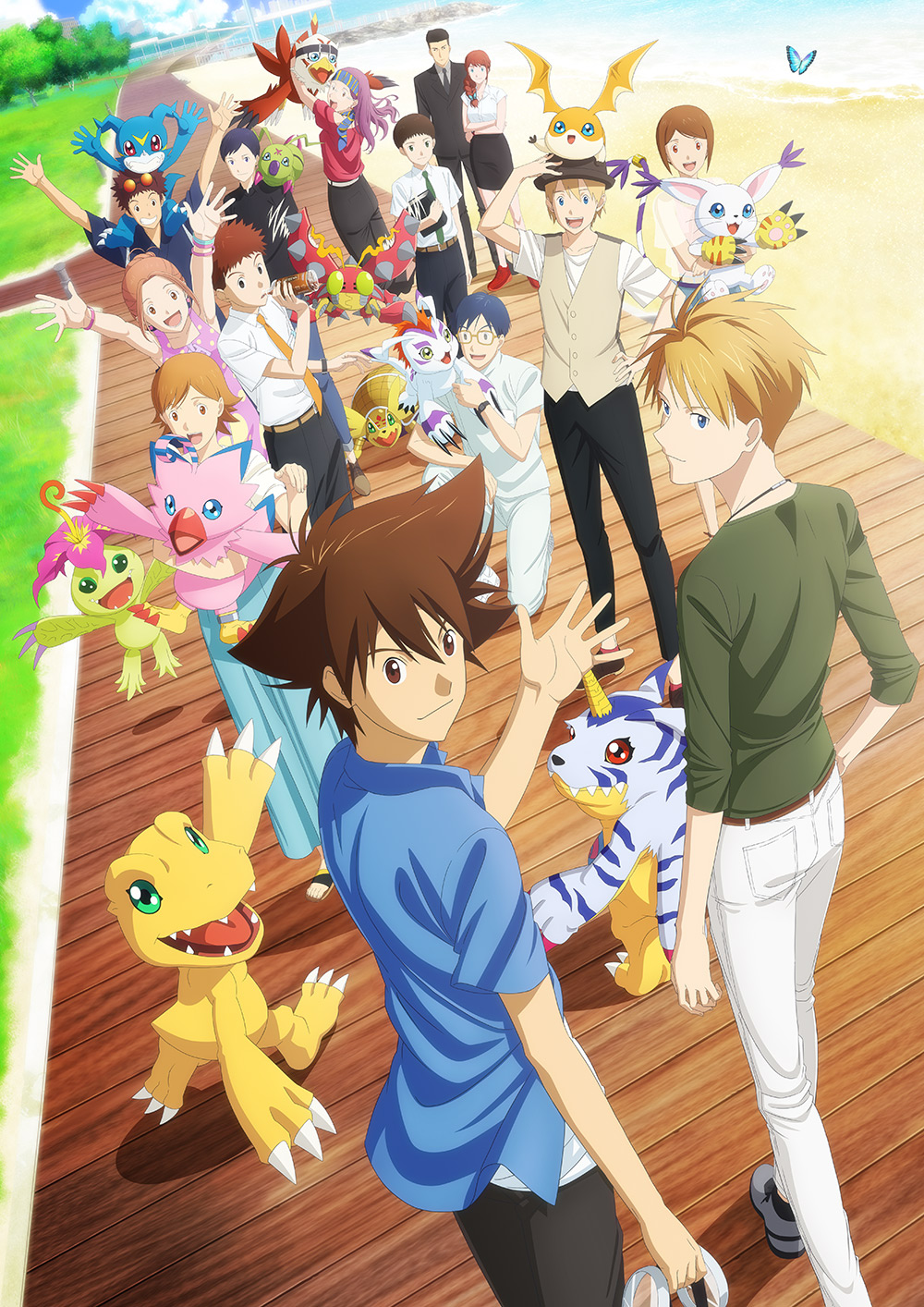 It's February 21st in Japan, so it's the first anniversary of the release of Digimon Adventure: Last Evolution Kizuna.
The 20th Anniversary film for Digimon Adventure, despite coming out as covid was really getting going and getting delayed in various countries, acted as an overall springboard for a relaunch of the brand, which is still continuing now.
The film was generally received well, selling tickets in a number of countries that did well despite the obvious issues of releasing a film currently. On home video it ranked high in countries where it's been released so far. In Japan it came as close as the franchise has for matching Adventure on Blu-ray, while in the US it was the top selling anime title for a decent chunk of time, and 3rd overall for the week it came out (only losing out to perennial holiday seller Hocus Pocus and the first Picard Blu-ray), while also ranking in the top 10 digital films on iTunes.
The film took heavy inspiration from Our War Game, as many Digimon things do, continuing a theme that has shown up in Digimon stories for the last few years, having to do with growing up. We've talked about the movie a lot, so we won't go into it much more than that, although if you haven't seen it, it's a great character watch with probably the best animation the franchise has had.
Just a few hours ago they announced a commentary stream
for March 6th with a number of familiar faces, teasing an 'announcement' at the end of it.
Our Kizuna discussion thread is
here
.
Our podcast special where we discuss Kizuna, at length with guests onkeikun and jeffinitelyjeff can be found
here
.
Our scans/breakdown/review of the US Blu-ray of the movie can be found
here
.
Our scans/breakdown/review of the Japanese Deluxe Blu-ray of the movie can be found
here
.
A few additional Kizuna highlights:
Our Interview with Joshua Seth
Interview with Producer Kinoshita
Kizuna Audio Drama Translation featuring the 02 characters
The US release of Kizuna can still be ordered from Amazon: (Affiliate links)
Digimon Adventure: Last Evolution Kizuna Blu-ray Combo
Digimon Adventure: Last Evolution Kizuna DVD
As can the Japanese releases of the movie from CDJapan: (Affiliate links)
Digimon Adventure: Last Evolution Kizuna Blu-ray Deluxe Version (CDJapan)
Digimon Adventure: Last Evolution Kizuna Blu-ray (CDJapan)
Digimon Adventure: Last Evolution Kizuna DVD (CDJapan)